8 Best Red Hair Dye for All Hair Types and Colors ...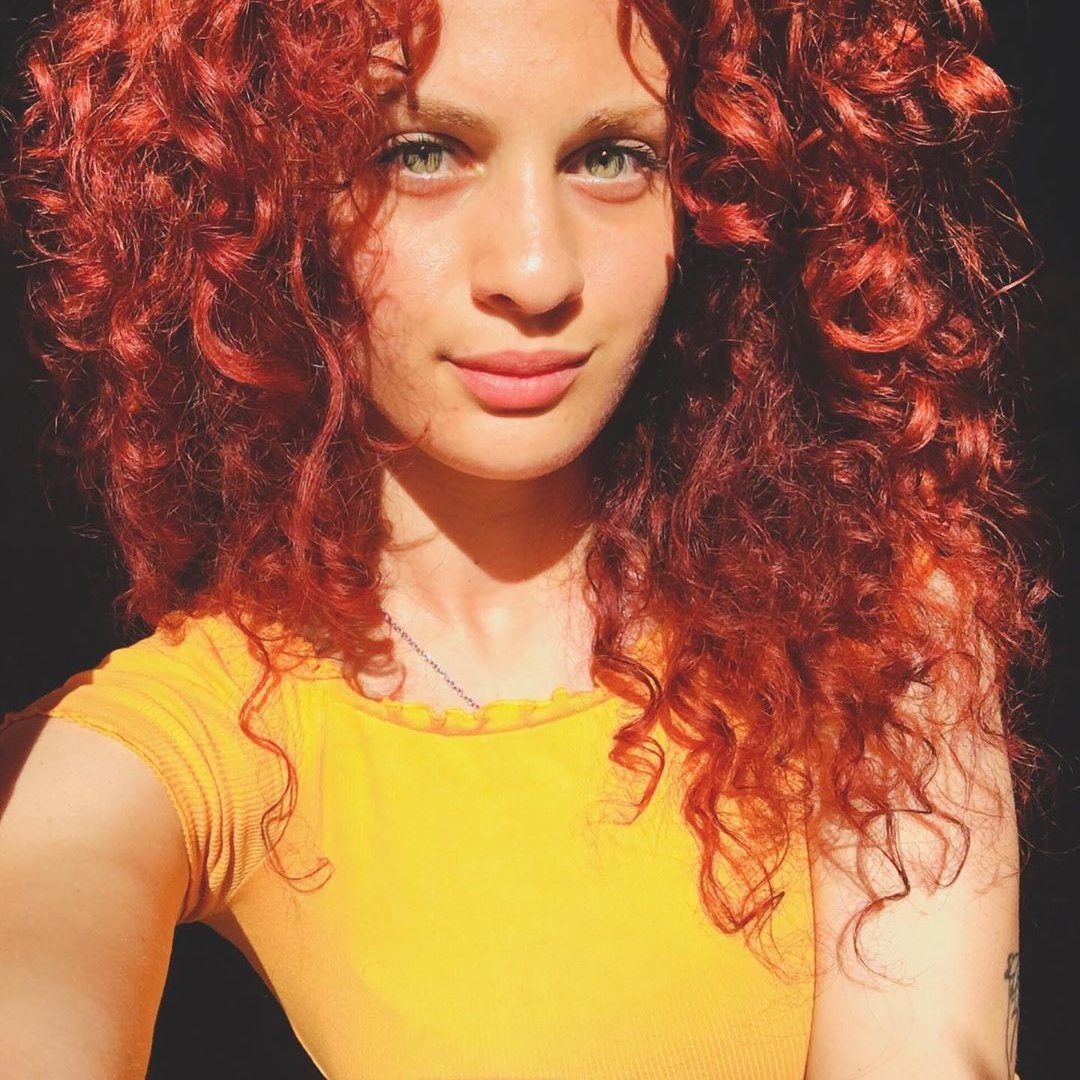 Dying hair is so much fun! You can completely change your look in just a couple hours (or less) and it doesn't even have to be permanent! Plus, with all the affordable box dyes on the market, it doesn't cost an arm and a leg to dye even the longest of hair. Sometimes with dark hair it's hard to find a color that will cover without completely frying it out and bleaching it. If you're looking to change up your 'do and considering going red then you've come to the right place to find the perfect red hair dye for dark hair. A side note to always consider when changing to red: red colors are based on 3 different undertones-copper, blue, and purple. If you want to find your perfect shade, you need to consider what undertone you want to go for. Now that we've covered that... let's dive right in to the goods!
1.

Manic Panic Semi-permanent Vampire Red-$14
manicpanic.com
This semi-permanent color will work on even the darkest of hair. You have the option to bleach it before hand for a brighter bolder look, but if you want to just throw it on over your dark hair you will not be disappointed. Manic Panic dye in the shade Vampire Red will give your dark hair a dark red look without the brassiness and if you don't like it, it'll wash out in 4-6 weeks so you won't be stuck with it forever. Added bonus: it's vegan!
2.

Lime Crime Semi-Permanent Valentine Red-$16
limecrime.com
Looking for a bright red color? You've just found it! Lime Crime Valentine is the bright red at-home dye you need again, works best when bleached or lightened, but will add a nice subtle tint to your dark hair if you don't want something quite so bold. Another semi-permanent color (that is also vegan) will change the hair game for you.
3.

L'Oreal Feria Permanent Deep Autumn Red-$10
lorealparisusa.com
L'Oreal is known for their beauty products-hair dye included-which means you probably cannot go wrong with this deep red box dye. They have 8 different shades of red (this one is more of a deep burgundy almost purple) and they work amazing on all hair types. Feria provides never dull color that is vibrant and beautiful from week to week. You probably will not find a better permanent red hair dye than this brand.
4.

L'Oreal Feria Permanent Copper-$10
lorealparisusa.com
Looking for a bold red dye? Another L'Oreal Feria color, Power Copper will have you loving your hair. It's a bright red almost orange intense color that will have heads turning everywhere you go. It's probably one of the best bright red hair dyes you will find in pretty much any store (most drug stores, Walmarts, etc) for a reasonable price and with full coverage color.
5.

Garnier Nutrisse Permanent Dark Intense Burgundy-$8
garnierusa.com
Another dark red to throw on the list, Garnier is always my go-to box dye color. It holds on even the most stubborn of hair (which I have) and they have a bajillion shades to choose from-okay not really but you get the idea. This dark burgundy is another red that is almost purple, but if you're looking to make the hair change come fall, you'll want a darker color anyways. This is another brand that can be found pretty much any store that sells hair dye, and the website even gives you a coupon for $2. PLUS, the box says it's recommended for anyone with dark hair so you know it'll work when you're trying to change your dark hair to red.
6.

Dark & Lovely Permanent Vivacious Red-$5
walmart.com
Dark skinned girls know the struggle of trying to dye their hair and thankfully Dark & Lovely has created the perfect fade resistant permanent color that also nourishes hair to keep it from frying out. You will be living your best life when you choose this bright vivacious red.
7.

Dark & Lovely Permanent Spicy Red-$7
walmart.com
Another one by Dark & Lovely, this box dye is the best for getting your dark hair to red. If you're looking for a not so bold color but still want to get red, this spicy red is the right choice for you.If you're asking yourself and searching the web "what's the best red hair dye?" then you need to type this choice in your search bar.
8.

Sparks Permanent Red Dye-$10
amazon.com
Sparks gives you salon quality hair without the expense and from the comfort of your own home. Vegan friendly, long lasting, and totally vibrant (plus it comes in 23 different shades so if you ever want to mix it up from red, they've got you covered). This red velvet shade will make you feel like a Disney Princess. Added bonus of this color is you can mix it with other colors to create your perfect shade.
Red hair dye might seem like a tricky task to take on at home but half the struggle is finding the right shade for you. Whether you want bold and shocking or perhaps something a little bit more mellow and darker, this list has got you covered-or at the very least-this list will point you in the right direction to help you find your perfect dark to red shade.
{{#comments_count}} Show Commnents ({{comments_count}}) {{/comments_count}}