Celebrity Hairstyles for 2011 are by turns edgy, adorable, and glamorous, but they're always trendy! Want to change up your look? Need a little celebrity inspiration? Want to try one of the gorgeous celebrity hairstyles for 2011 but don't know which one to choose? No worries! I've put together a list of 7 celebrity hairstyles for 2011 you should try this week. If these styles are good enough for these Hollywood vixens, they are sure to make you and I look fabulous too.
---
1

Carey Mulligan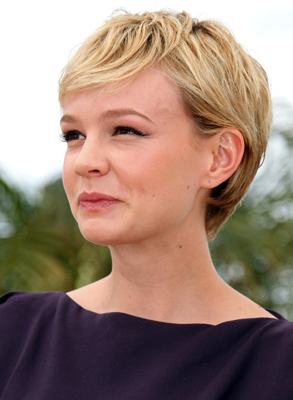 Carey Mulligan is an absolute doll with this celebrity hairstyle for 2011. I love how sassy she looks with this pixie cut. I know this may not work for everyone, and for most of us it would be a dramatic cut to make. This type of cut is best for women with straight hair and a slender oval shaped face.
2

Dianna Agron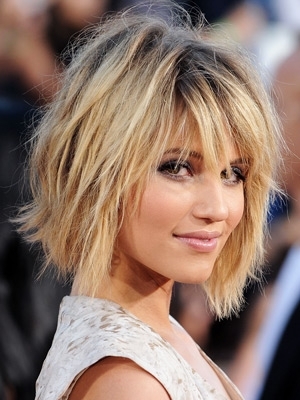 Dianna Agron from Glee puts a new spin on the classic bob. She wears it a little messy with just the right mix of fresh beach wave. This is created by adding a little tease into this otherwise cutesy cut. Try out this style hot celebrity style if you have a round face.
---
3

Blake Lively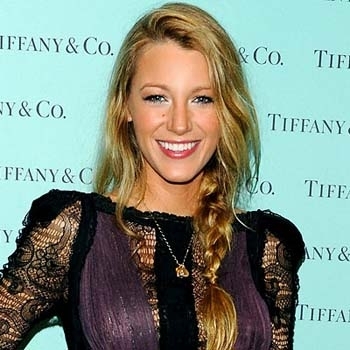 Blake Lively is always looking marvelous and why would we expect anything different? You too can look lavish even when your hair is being a little unruly with this sophisticated look from the hot celebrity hairstyles for 2011 list. Just gather up those locks and create a side braid like Blake.
---
4

Lea Michele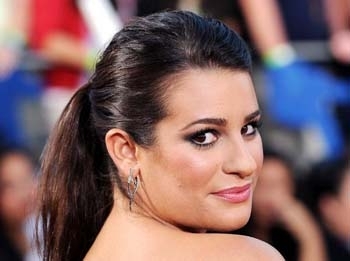 Lea Michele was recently seen on the red carpet with a sleek ponytail. If she can look fabulous with it under the bright lights of flashing cameras on the red carpet, then you and I are sure to turn heads as we head off to work or the grocery store with this hot look. The trick is to find the balance between too tight and too loose.
---
5

Jennifer Aniston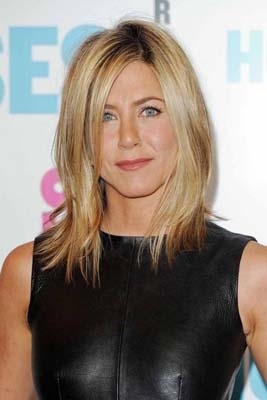 I love Jennifer Aniston's hair no matter what she does to it. That's is why she is on this celebrity hairstyles for 2011 list. She never looks over done. Lately she's been seen with a side part. Follow in Jennifer's steps and switch your part up a bit. If you normally part to the left, try the right, or the far left. See what works for you.
---
6

Mila Kunis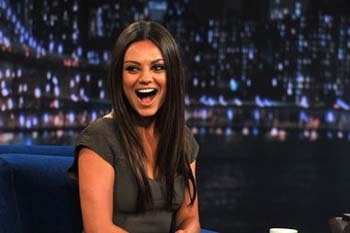 I couldn't leave Mia Kunis off the list. She has been looking super fab with her sleek straight long locks. It's a simple yet stylish look anyone can pull off with a little help from a straightening iron and the right hair product.
---
7

Katherine Heigl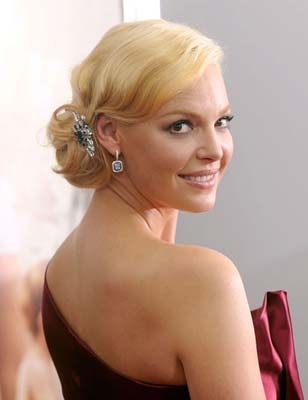 Katherine Heigl has one of the most elegant celebrity hairstyles for 2011 on our list. She looks absolutely timeless and classy with her beautiful chignon. This is a great style to try out when you are in a rush and want your hair to be pulled back. It is simply a loose bun created at the nape of the neck. Add a nice clip to complete the look.
There are plenty of hot celebrity hairstyles for 2011, and the year isn't even over yet! If you want to try a new look, think about taking a page from the book of the stars; try one of the gorgeous celebrity hairstyles for 2011! Let me know what you think of of my list of 7 celebrity hairstyles for 2011 you should try. Did you try any out, how did it work for you?
Top image source: weheartit.com
---
Popular
Related
Recent