7 Reasons to Break up with Your Hairstylist ...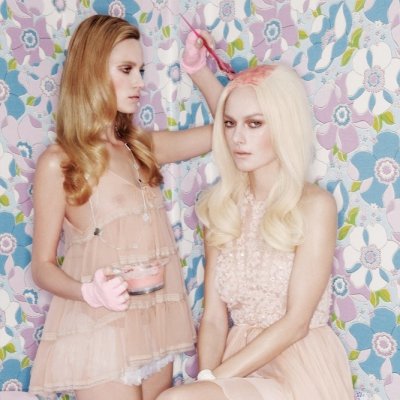 There are numerous reasons to break up with your hairstylist, especially if you've been frequenting the same hairstylist for some time. Everyone's had a bad hair experience and I'm going to tell you about some that really warrant leaving. Breaking up can be tricky – particularly if you've been seeing a hairstylist for years, or decades. It's always good to give them a second chance, but if you're getting really shoddy service or not enjoying your experiences, then these are some valid reasons to break up with your hairstylist.
1.

Mis-Understanding Your Look
If you're hoping to refresh your look and your hairstylist just isn't 'getting' this new concept or the look you're after, then this is one of the most valid reasons to break up with your hairstylist, in my opinion. I'm talking about the times when you explain the concept and your hairstylist does their best to give you that look, but you have to return to have them fix or update it. This is never a good thing – they're either so used to cutting your hair a certain way, that they're not able to be creative with you, or they simply didn't get the concept. Time to move on in my opinion.
2.

They Talk You out of Something
There's a fine line between a hairstylist that talks you out of something because they don't think it's going to be right for your face or hair, versus them talking you out of something, because they don't have the time to do it! I trust my hairstylist's opinion and eye on the latest trends, so when they're talking me out of a certain look, simply because they don't have the time to do it, I think about moving on! I visited a former hairstylist (I'd followed her from salon to salon), and I was late by 15 minutes due to traffic. I apologized that I was late and had difficulty finding her new salon. She let me leave with wet, unfinished hair as some sort of punishment for being late! She didn't even have another appointment after; it was the strangest thing, so needless to say, I didn't return.
I don't enjoy sitting in a chair for 2 to 3 hours – I get super restless after 3 hours tops! Sometimes, the act of having my hair done is relaxing, but it's not always if I have a set destination to be afterwards. If my hairstylist takes forever to do my hair, or they disappear for a couple of nicotine breaks, or are constantly checking their iPhone, then it's time to consider saying goodbye! I once left my hairstylist because it took them 4 hours to complete what normally is a 2 hour process. Unless there's a valid reason, I like to know that I'll be in and out within a reasonable timeframe.
Have you ever gone to a new salon in the hopes of finding your hairstylist 'soul mate' and you actually 'click' with them and leave with the most awesome hair-do? Then, the second time around, they don't remember a thing from your first visit? You think to yourself, they don't have a database or didn't write any comments down on my client card? You wind up having to explain yourself all over again. It's really frustrating and unprofessional in my opinion.
More often than not my hairstylist is running late and they're trying to squeeze me in to their busy day! If you find this is a continuous thing whereby the owners of the salon don't allocate sufficient time for each appointment, or they frequently neglect to tell you that your hairstylist is running 30 minutes late, then I think you have the right to find a new stylist and salon. Although this is a management issue, it still reflects on the stylist and affects the quality of service they can provide you with.
While this might seem obvious, if a hairstylist has two or three poor reviews online – via Google, Yelp or other online sites, then don't waste your time. A lot of people write the name of their stylist online and rave about them, but if your hairstylist isn't mentioned, you feel unsatisfied, and they haven't been giving you the styles you want, it's time to consider breaking up with your hairstylist.
If you're a paying client (and chances are you're paying top dollar to get your hair done), and all of a sudden the price skyrockets, or it seems the salon keeps charging you more than they should be, I say try out a cheaper salon or at least ask them why they raised the prices. I often get referrals by my masseuse or aesthetician to try out one of their friends who happens to be a hairstylist. Granted, it's a trades-person giving me the referral, but it frequently comes with a decent price discount. If you're already in the mindset of leaving your current hairstylist, a better offer elsewhere could be what seals the deal.
There are numerous reasons why you should break up with your hairstylist, and they are not just limited to these reasons I've listed here. I do hope you find the right hairstylist for you, as more often than not, you'll have a rewarding relationship and leave feeling much more confident about your hair than before.
{{#comments_count}} Show Commnents ({{comments_count}}) {{/comments_count}}