4. L'Oreal Feria Multi-Faceted Shimmering Color 3x Highlights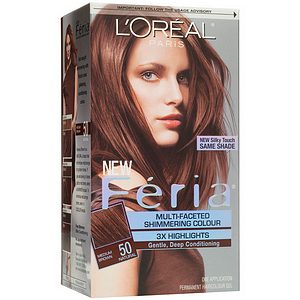 This is a different kind of product because it, too, is an all over color – but that's all it is. However, it's the easiest bit of highlighting you'll ever do at home, because they're mixed right into the color. The highlights will thus look completely natural, and you can find all kinds of different shades, from deep black to light blond, so that's always a plus.
L'Oreal Touch-on Highlights
Explore more ...