The Ultimate Bucket List for Your Hair ...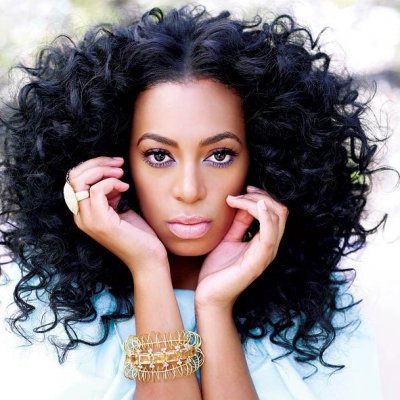 As much as you love your look, it'll feel boring after a while. That's why you should branch out by trying new things with your hair. They don't have to be permanent. They just have to get you feeling fun and fresh. Here's the ultimate bucket list for your hair:
If your hair is short, grow it out. If it's already long, then you should donate it. Foundations like Locks of Love will let you donate your hair to "disadvantaged children under age 21 suffering from long-term medical hair loss from any diagnosis." If you want to be a good samaritan, but don't have time to volunteer in a soup kitchen or raise money for charity, donating your hair is a great way to give back.
It doesn't matter if you want to dye your hair a crazy neon or pastel color, or if you just want to try being a basic blonde or brunette. Either way, you should try dying your hair at least once. After all, your hair will eventually grow out and you can return to your natural color. The change will only be temporary.
If you want to add a vibrant color to your hair, you can try highlighting it instead of dying it completely. It'll still make you look like a new person, but it won't be that big of a change.
Have you ever cut your hair short before--really short? Try rocking a pixie look or at least a bob. Even if you don't like the way it comes out, it'll be neat to feel your short hair in the shower.
If you usually keep your hair short, try growing it out. That way, once it's past your shoulders, you can cut it into any style that you'd like. The world will be your oyster.
If you've never had bangs before, it's time to try them. You can wear them straight across or get side bangs. It doesn't matter which style you choose, as long as it's something new and fresh.
7.

Spray Your Hair a Crazy Color
There's temporary hair spray you can buy to test out a new color. If you know your parents will kill you if you dye your whole head purple, buy a can of the spray and wear the color for as long as it lasts. You won't get in any trouble, because it'll wash right out.
Hair chalk only stays in your hair for a short while. That's why it'll be fun to try when you go to a concert or on a beach vacation. You can rock the new style during the event, but when it's over, you can go right back to your original color.
9.

Wear Your Hair Natural
It's time to embrace your natural beauty! Stop dying your hair for a few months, or at least stop using your curling iron and straightener. Let the world see what your hair looks like the natural way. You're going to get far morse compliments than you could ever imagine.
You might as well live life on the edge by trying out all of these hair trends. What have you always wanted to do to your hair?
{{#comments_count}} Show Commnents ({{comments_count}}) {{/comments_count}}