I absolutely adore hats, hats of all kinds. While I've got a penchant for fedoras and bowlers, I love ball caps and gimme caps as well, not to mention more fashion forward toppers. Hats make a great accessory, especially on those days where you really don't feel like showing your hair. Maybe these cool hats for a chic look can help you hide a bad hair day, or simply add to your overall style!
---
1

Roxy "Major" Cotton Hat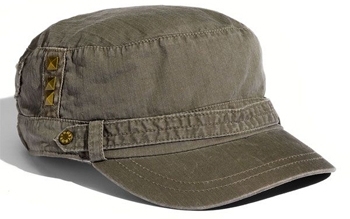 Price: $26.00 at shop.nordstrom.com
I love hats like these. They're comfortable, they go with just about anything, and they're versatile. You can just throw it on when you don't feel like doing anything with your hair, or you can use it to make an entire outfit. I love that it's so worn, too – these kinds of hats are always better when they're worn out and well fitted!
2

Hat a Great Time Fascinator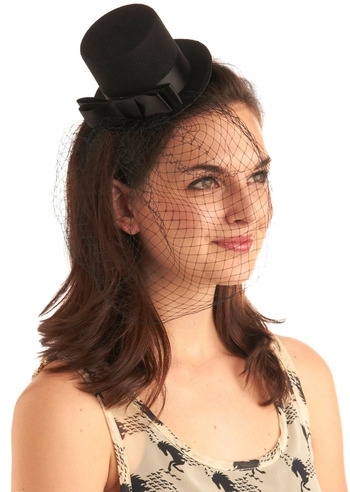 Price: $17.99 at modcloth.com
Here's a really cool hat for a chic look – but coming from ModCloth, I wouldn't expect any less! This is a hot hat, perfect for your LBD and a night out on the town. The veiling is super sexy, while the tiny top hat brings just the right touch of whimsy. This hat could go with so many outfits – and it's a steal at that price!
---
3

Nordstrom 2-Tone Fedora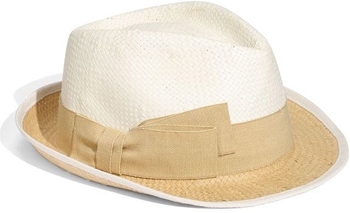 Price: $32.00 at shop.nordstrom.com
Like I said, I love fedoras, and this one is quite different. Made from a paper straw material that's incredibly lightweight, it comes in a variety of different color combinations and looks great no matter which you choose. It's the perfect summer hat, especially with that pretty grosgrain bow.
---
4

Enjoying Company Hat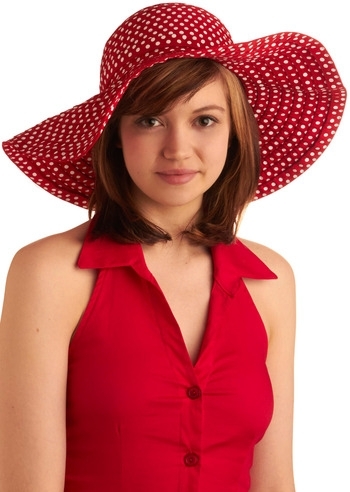 Price: $34.99 at modcloth.com
This hat screams Southern to me. In addition to being a cool hat for a chic look, there's something so old-world South about it. Like, you could wear this hat with a pretty red dress, and sit around drinking mint juleps on the porch. All right, so I never had a mint julep in my life, but I have done a lot of porch sitting, so I still know what I'm talking about!
---
5

August Hat Asymmetrical Cloche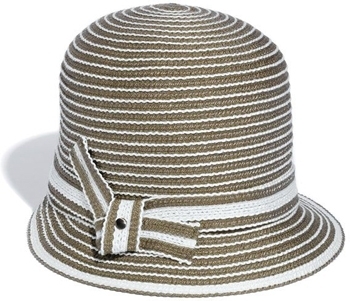 Price: $36.00 at shop.nordstrom.com
I just love cloche hats, I don't even know what it is. Maybe because I adore the 1920s so much, and desperately want to be a flapper girl with a cloche hat and a string of pearls all my own. This would make a great start, and it's the perfect accessory for a vintage look!
---
6

Fancy Chains Basketweave Hat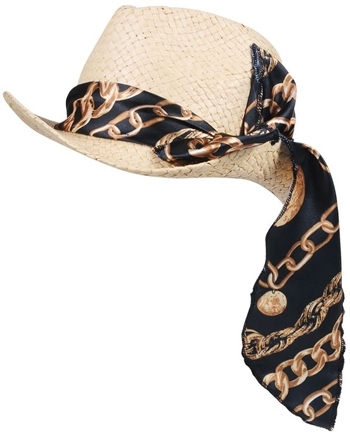 Price: $10.80 at forever21.com
I don't know what it is about this hat that caught my eye, but it surely did. While I like scarves very much, I'm normally not a fan of the whole chains motif. Here, however, maybe because of the color of the hat itself, it works incredibly well! There's just something so casual about this hat, and so summery – definitely chic!
---
7

Tarnish "Pinstripe" Crusher Hat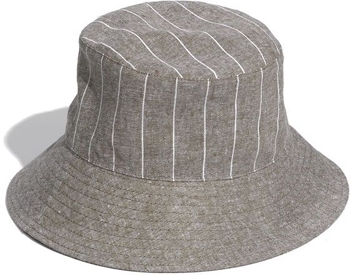 Price: $42.00 at shop.nordstrom.com
This is not only a cool hat for a chic look, it's probably my favorite out of all of these. I want this hat so bad! It comes in black, brown, grey green, and navy, but I have to say, I'm digging the grey green the most. I just love the shape of this hat; it's incredibly unique – not quite a fedora, not quite a cloche, and not quite a bucket hat, either. Plus, j'adore pinstripes!
---
8

Spanish Trails Hat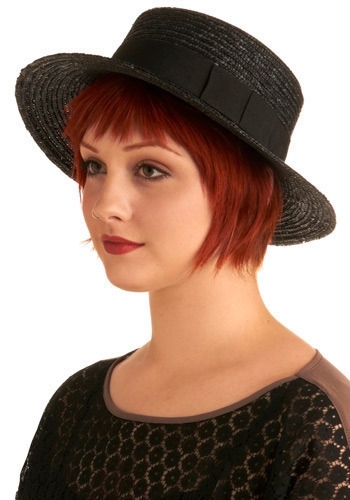 Price: $44.99 at modcloth.com
If you've ever wanted to be a Spanish senorita, then this is definitely the hat for you. Simple yet elegant, it's the perfect addition to casual and dressy outfits alike. Plus, the silhouette is so classic that it's bound to look good on just about anyone!
---
9

Woven Floppy Hat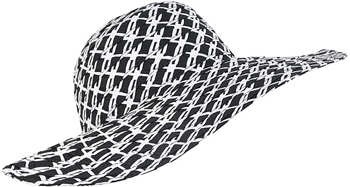 Price: $12.80 at forever21.com
In the first place, floppy hats will always be chic. In the second place, I love how the pattern on this resembles a large-sized houndstooth. It's actually a mix of rope and grosgrain, but in a way, that's even better!
I hope you like these cool hats for a chic look! Summer is a great time to wear hats, because the right one can protect you from the sun and make you look fabulous! What kind of hat do you like to wear best?
---
Popular
Related
Recent