There's nothing wrong with coloring your hair at home; in fact, there are some excellent at-home hair dyes that can give you a great looking color. But sometimes, things go wrong. Don't freak out – here's what to do to fix that color oops you had by your own hands....
1

Left Color on Too Long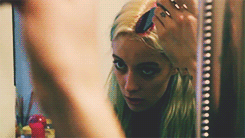 The first rule on how to fix a home color oops is knowing how to deal with leaving the color on for too long. Don't panic! It might not look great but you need to wait for one or two days for the color to fully oxidize, and then you'll see the impact on your roots. You can then decide whether you need to touch up with a shade darker or lighter to get the color even all over.
2

You Hate the Color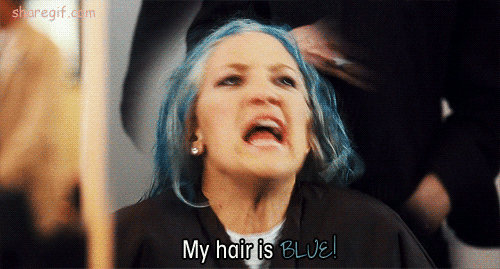 It's happened to all of us: you look in the mirror and realise you hate the color! A handy way to fix this is to go out and buy the same shade but in the opposite tone to balance it out. For example, if you think your hair looks too ashy, apply a warm version of the color for balance or vice versa. If you really don't like it and want to change, wait a couple of days before applying a new color.
3

White Blonde Turns Yellow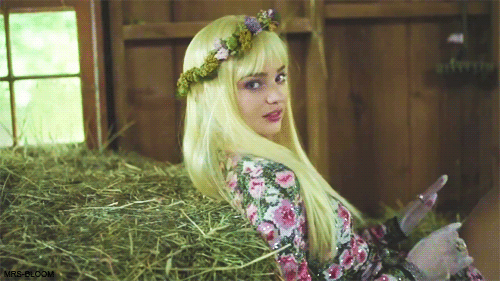 If this problem is one that you are familiar with, then try swapping your regular color treated shampoo for a special purple toning one. It looks scary in the tube, but the cool tones help to cancel out any unwanted brassiness and yellowness in your white blonde.
4

Too Much Gloss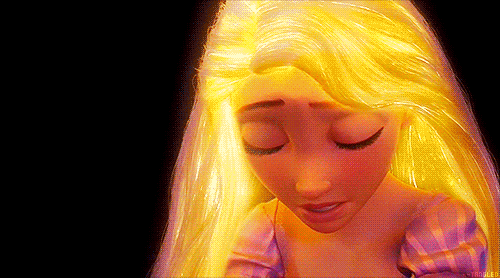 Gloss is great in the way is can refresh your color between dye jobs, but it's not supposed to be used every single day. Think about it this way, even though gloss makes your hair nice and shiny, it is definitely not to be thought of like a normal daily conditioner (unless you want your hair to turn green!)
5

You've Dyed Your Neck and Ears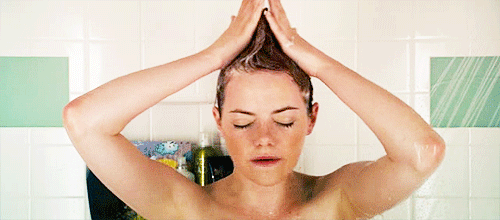 Before starting to rinse off the color, use a gloved fingers to rub around your hairline and ears to break up the molecules. After you've rinsed, apply a dab of clarifying shampoo to a damp cloth and rub the affected areas of skin.
6

You Got Dye All over the Sink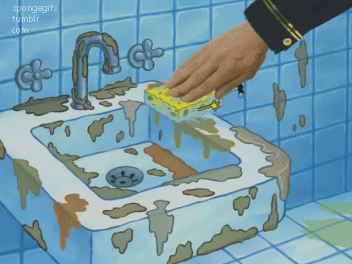 This one is sometimes unavoidable! Getting dye on the sink or around the drain is always going to happen, and the best way to go about cleaning it is to spray the affected areas with bleach and let it sit for about fifteen minutes before rinsing away.
7

Neglecting to Change Your Brow Color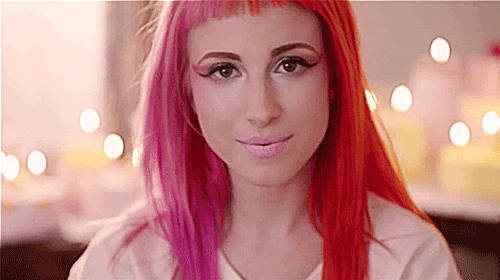 Not everybody bothers with doing their eyebrows at the same time, but as a general rule it's recommended that your brows be one or two shades darker than whatever color you have changed your hair to. Either seek a professional tinting job or use hair dye sparingly. Do one brow at a time. Leave the color on for a minute, then wipe it off. If you need it darker, leave it for another few minutes. It's better to work in stages than to leave it on too long and turn your brows orange or even too dark.
8

Wig Look!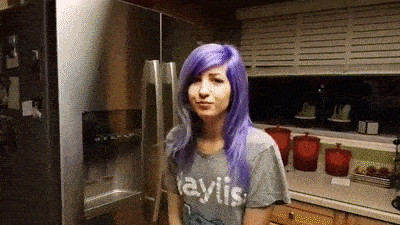 Don't apply your hair color from roots to ends every single time; the result will be that your hair starts to look a bit like a fake wig! Always apply to the roots first, but then apply in a more diluted, mid-length to ends way to help everything stay very natural looking. Look for dyes that express they do this (for example Sassoon Salonist brand)
9

Professionals Are Your Friend!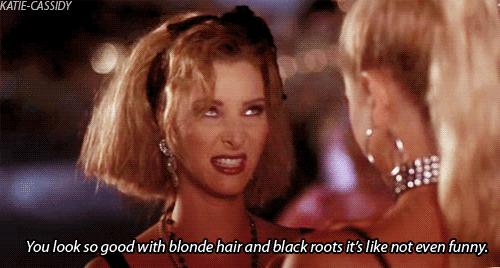 At the end of the day, if you keep finding that you are experiencing home disaster after home disaster, it might just be that you would be better off making a regular trip to the salon to let your hair be given the care and attention it needs by a trained professional!
What dye-at-home color oops have you had? What color oops are you afraid of having?
Allyfedor:
Omg I figured out the comments! Thanks!!