How to wear a beanie may seem like a simple enough question, and for the most part it is. Just stick it on your head and you're good to go, right? However, there are plenty of different styles of beanies and when it comes to how to wear beanies this season, there's more than meets the eye. Take a look at a few foolproof ways for how to wear your beanie right now.
---
1

The Usual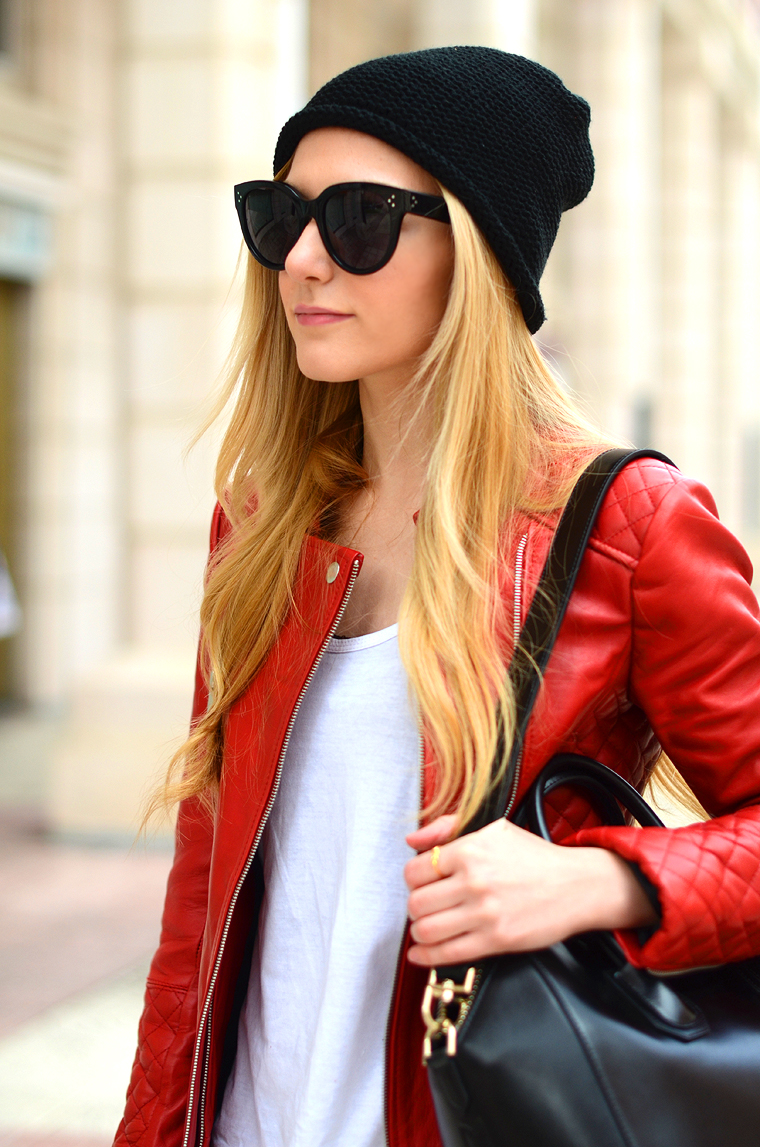 Got a basic, fitted, run-of-the-mill beanie? The easiest way to wear it is over your forehead and on a downward angle to the back of your head, covering your ears. It's fuss free and simple and should keep you toasty warm!
---
2

Keep It Natural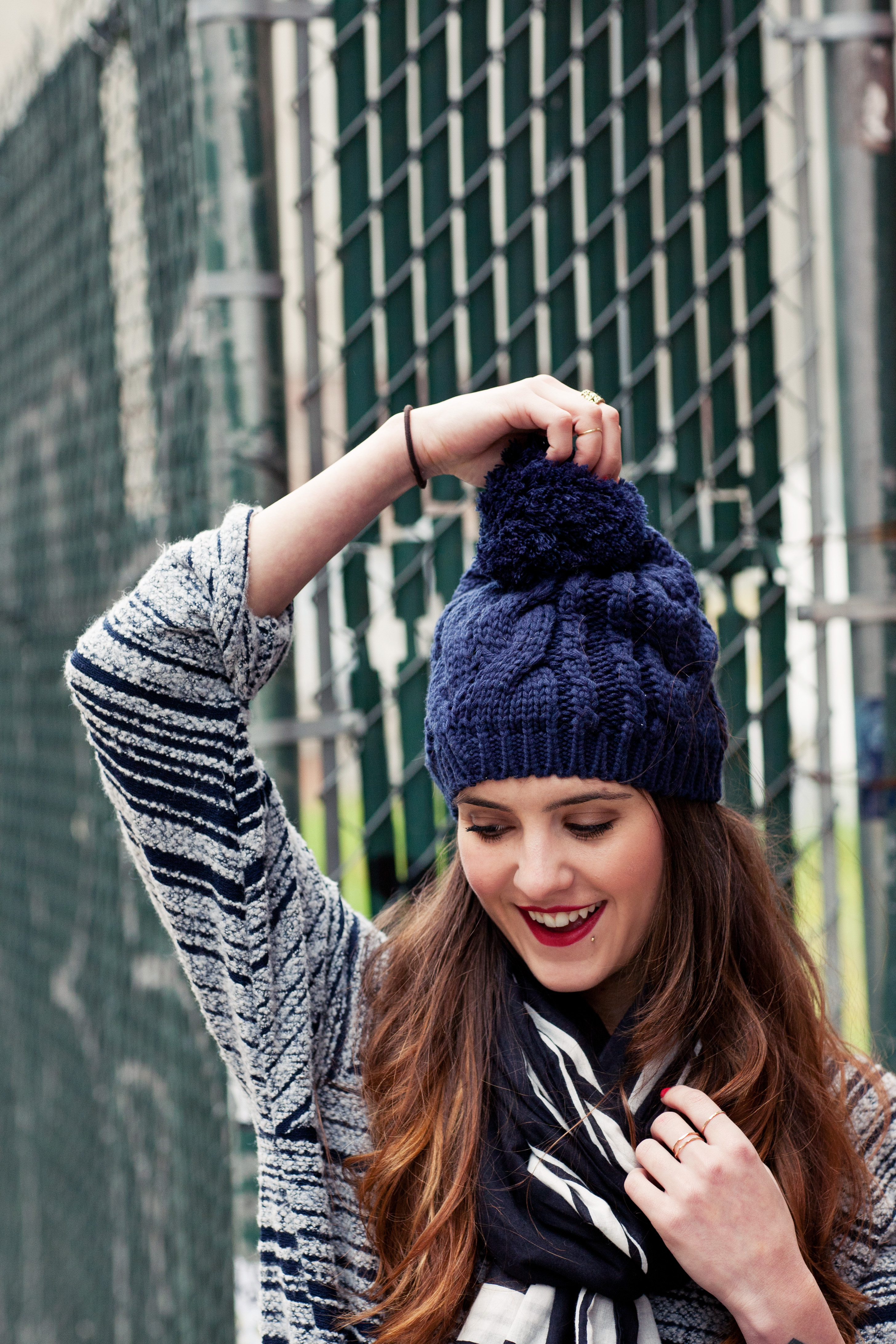 When it comes to how to wear a beanie, you've got to take your hair into consideration. Most people tend to wear their hair out when wearing a beanie and with good reason – it's a simple and stylish option. Keeping things natural also means you won't have to worry about styling when you take your beanie off!
---
3

With a Braid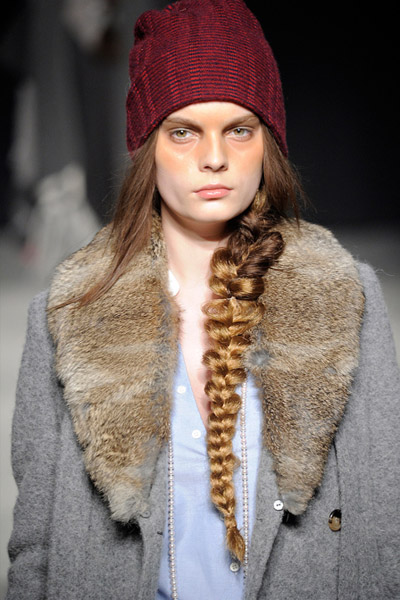 If you want your hair secured in some way when wearing your beanie, try a loose side braid. This is especially useful for windy days. When it comes time to take your beanie off, untie the braid and comb your fingers through for natural looking waves.
---
4

With Bangs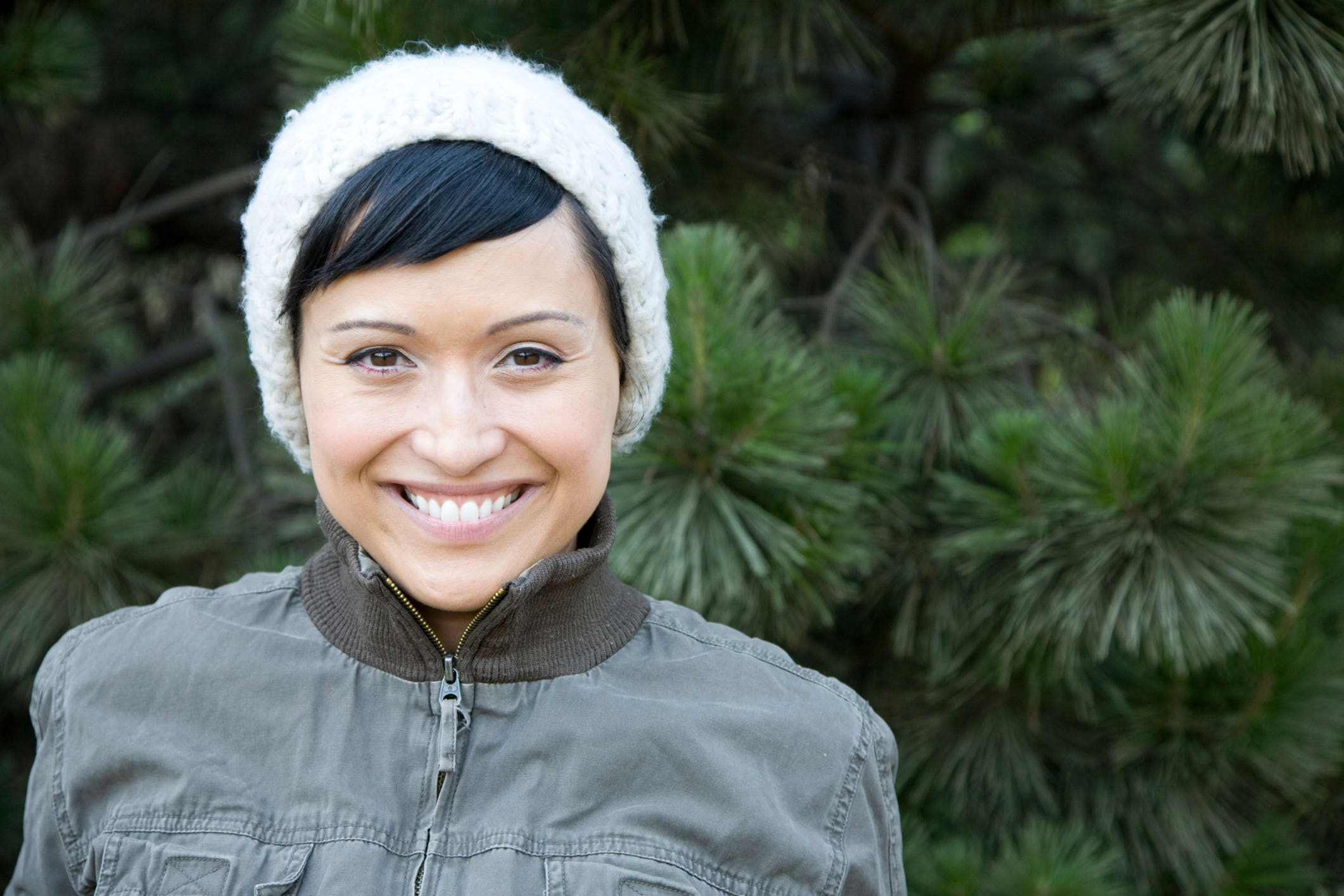 If you've got bangs, there are plenty of options when it comes to styling your beanie. With full bangs, wear the beanie a bit further back on your head so that your bangs aren't flattened down on your forehead. You could also try a sweeping your bangs to one side, letting them peek out from the front of your beanie. Finally, if you're having trouble with your bangs, simply push them back so they're not showing.
---
5

Slouchy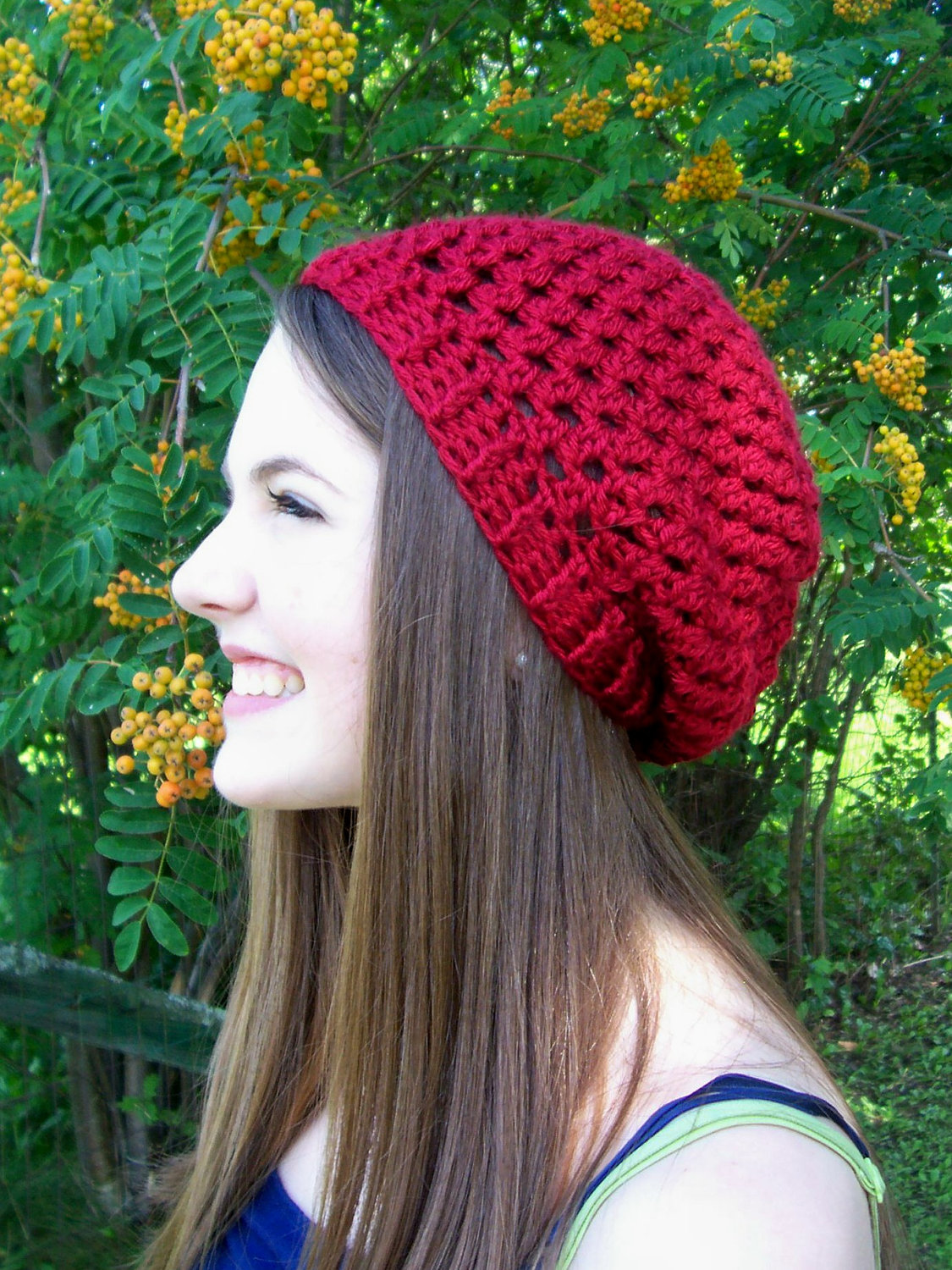 Another thing to consider when looking at how to wear a beanie is the style. Some beanies are closely cropped while others can be a bit more slouchy. Slouchy styles are perfect for working a cool off-duty look. Wear them pushed pack on your head with the back of the beanie loose and left to 'slouch'.
---
6

Folded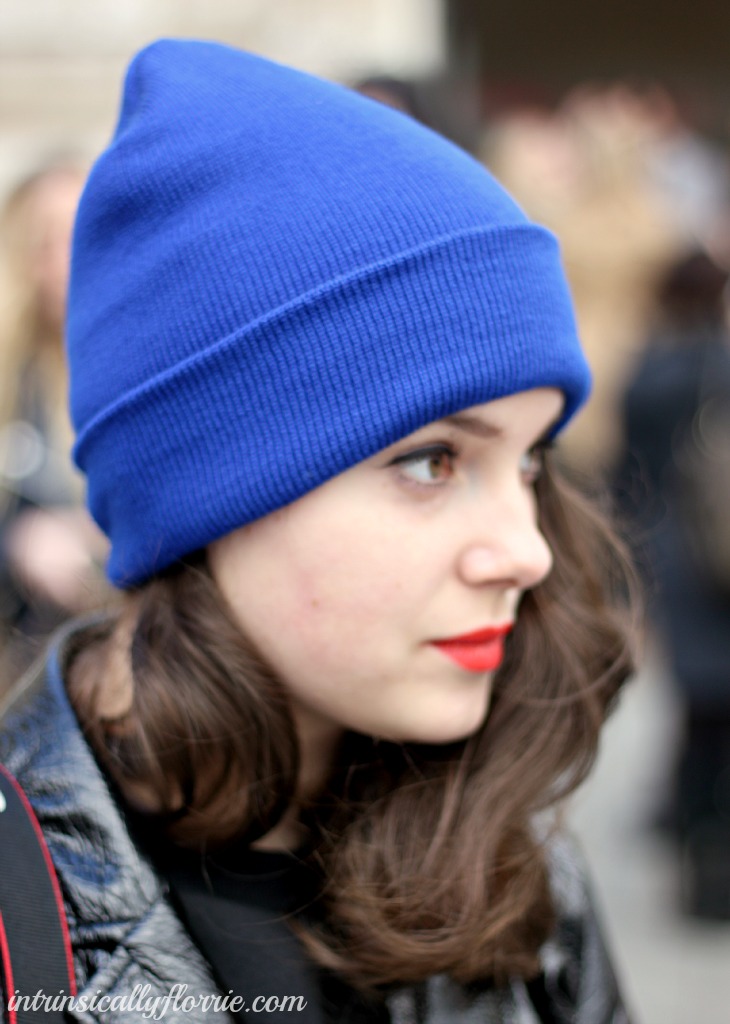 If your beanie is a longer, slouchier style but you want a closer fit, just fold the beanie up. The single fold is a common solution for how to wear a beanie. It's a no fuss look that's sure to stay put.
7

Rolled up

Try rolling up your beanie so that it sits higher up on your head. This look has been spotted on a few models-off-duty in recent fashion weeks. Wear your hair out and over your ears to complete the look.
---
8

Make It Stand out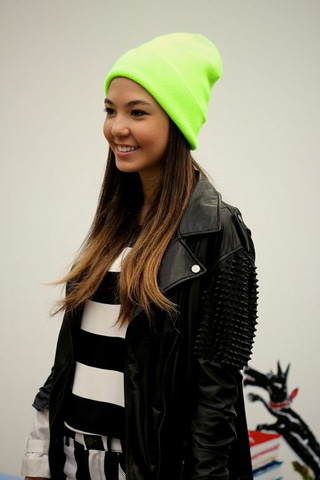 When it comes to how to wear a beanie, I love styles that stand out. It could be a fun pattern or bold colour. Right now, you can't go past a red-orange beanie for a statement accessory. It's the perfect way to brighten up a plain outfit.
---
9

Straight up

Make your beanie stick straight up for an interesting silhouette. This look may divide the masses, but it is a bit of a quirky take on how to wear beanies. Stick to a plain black beanie when pulling off this look to keep it more high fashion and less gnome-y.

At the end of the day, when it comes to how to wear a beanie, as long as you're warm then you've got to be doing something right! What's your best tip for how to wear beanies fashionably well?

Top Image Source: blackdiamondsky.com
---
Comments
Popular
Related
Recent