7 Problems Only Girls with Fine Hair Will Understand ...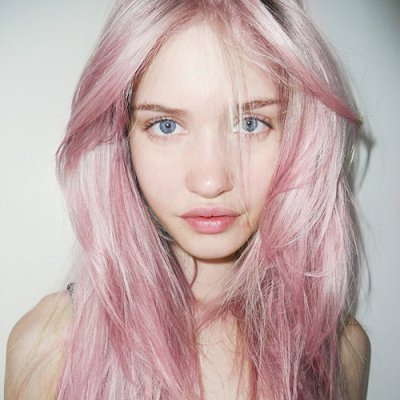 I'm a chick with fine hair so I personally understand the battle you're facing if you have this hair type. It's not an easy hair type to manage. There are some problems that only girls with fine hair will understand. Let's talk about them.
1.

The Feeling of Flat Hair
If you've got fine hair then you definitely know what flat hair is. You don't have the joy of beautiful bumps at your crown. Volume is something you have hair envy over. It seems like no matter what you do, your hair still ends up looking flat. And that's frustrating beyond belief! It's a problem only girls with fine hair are going to understand.
2.

Having Your Hair Look Great for 30 Minutes
The thing is, you can fix fine textured hair and it looks great. But you know that it's only temporary and soon it will fall and all the fake volume you worked so hard to achieve is gone. It usually stays perfect for about 30 minutes or maybe an hour, if you're lucky. Then you're left with hair that looks lifeless to try to revive. Our thick haired sisters can't possibly imagine what this is like!
The ease of just sticking a couple bobby pins in your hair to pull it to the side isn't so easy if you have fine hair. Bobby pins just won't stay put. Many times I've put a couple in only to have them slide right out. There are a few little tricks that help with this, though. Twisting your hair or spraying it with a texturizing spray first can help give it more grip for the bobby pins to grab onto.
4.

The Issue of Having "Too Clean" Hair
Clean hair is good in that it smells nice and looks pretty. But when fine hair is clean, it's hard to work with. It slips and slides when you try to style with it. It may be more difficult for it to hold curl when it's freshly washed. Second day hair can be easier to style if you can get by with skipping a day of washing your hair.
5.

Spending Money on Volumizing Products That Don't Work
Fine haired girls are on a constant quest for volumizing products that don't disappoint. So many of them fall short on their promises. It's extremely aggravating to shell out $20 or $30 for a hair product only to be let down. Thankfully, there're a few that work well. I've been stuck on Catwalk Root Booster for a while now because it's the best I've found.
You know what I'm talking about here, don't you? All you want is a simple ponytail. A quick, easy hairstyle when your day doesn't allow time to really fix your hair. But your ponytail isn't like the ones you see on Pinterest! If you've got fine hair then there's a good chance that it's a rather sad, wimpy ponytail and unfortunately, I don't have any solutions for that.
7.

Falling into a Hairstyle Rut Because You Can't Find Anything else That Works
Have you been wearing a couple variations of the same hairstyle for several years? You may be in a hairstyle rut because you feel your choices are so limited. I know I feel that way. I've worn so many bobs, inverted bobs and other shoulder length styles because that's really all that works. I feel your pain!
These are 7 problems only girls with fine hair understand. What problems bother you the most about having fine hair? Do you have any tips to share?
{{#comments_count}} Show Commnents ({{comments_count}}) {{/comments_count}}