I absolutely love hair accessories. Clips, pins, barrettes, bobby pins, little hats, scarves – you name it, I love it, and I probably have one or more hiding around the house. I've got accessories everywhere, some never worn, some worn constantly, others just waiting for that perfect outfit. I'm especially fond of unusual things, little items you might not expect. In the spirit of that fondness, here are some strange but chic hair accessories you might like, too!
---
1

Juicy Couture "Peace Hearts" Elastic Hair Bands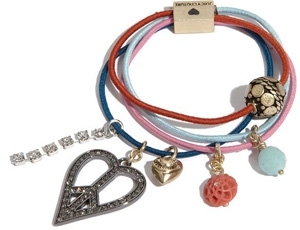 Price: $25.00 at shop.nordstrom.com
These elastics aren't completely strange, but they're definitely unique and certainly chic. If there's one thing I love about Juicy Couture, it's the way they do accessories, from hair hands to handbags. The charms on these elastics are too cute for words – especially if you're all about love and peace!
---
2

Mad Tea Party Headband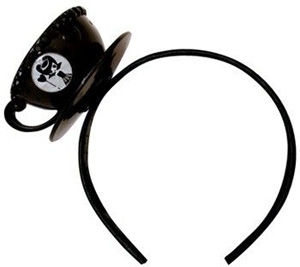 Price: $115.00 at shanalogic.com
This is by far the best strange but chic hair accessory I've ever come across. Sure, this is a little pricey for a headband, but if you're a ginormous Alice in Wonderland/Mad Hatter fan – like me! – then it seems more than fair. This is so cool, I think I'd give up buying books for a month just to have it. The way that teacup perches! And yeah, the Queen of Hearts is kind of kawaii (!!), but who cares?
Trendinig Stories
More Stories ...
3

Diva Lila Hat with Veil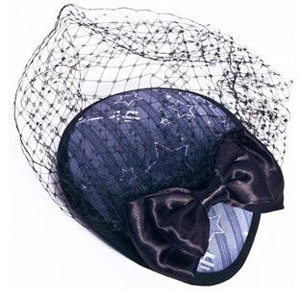 Price: $45.00 at shanalogic.com
I'm a huge fan of hats, although my tastes normally runs toward fedoras and the like. However, there's something so saucy and sassy about this hat that I want it right now! I love the silver stars accenting it, and that veiling is absolutely gorgeous. If you want to add a little mystery and old school glamor to your look, this is the way to do it.
---
4

Peacock Feather Headband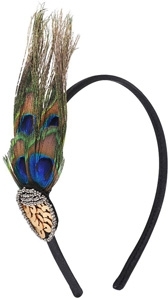 Price: $5.80 at forever21.com
If you've ever felt pretty as a peacock, then this is definitely the strange but chic hair accessory you need to show it! I adore peacock features, and this one is particularly gorgeous. All that blue is so pretty, and for a change, I love the way the gold accents it. With all the colors, sequins, and beads, you'll mimic the majestic peacock with no problem!
---
5

Nordstrom Ribbon Sun Hat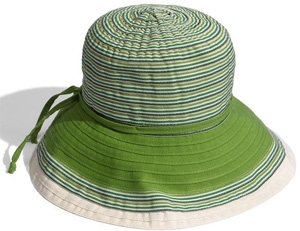 Price: $23.90 at shop.nordstrom.com
This summer, if you worry about your complexion, why not try a sunhat? Why not, in particular, try a big, bold sunhat like this one? It's so jaunty and colorful! Maybe not so strange but, again, it's definitely chic. That silhouette, especially, takes it a step above the ordinary.
---
6

Classic Cinema Night Headband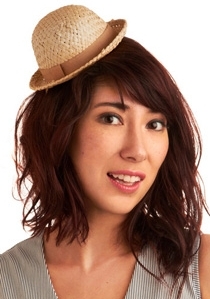 Price: $34.99 at modcloth.com
I absolutely adore little hat/headbands like this. Since the hat is attached to a comfortable band, you can wear it at this kind of jaunty, severe angle without worrying about losing it. It's quirky, it's cool, it's strange, and it's chic. How could you ask for anything more than that?
---
7

Super Sprinkles Hair Clips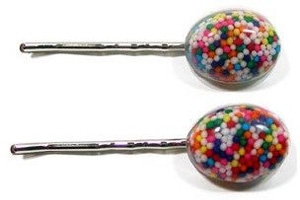 Price: $8.00 at shanalogic.com
If you're candy sweet and colorful, look no farther than these adorable hair clips. They look quite realistic – like you could pop in a miniature sized dime and get a bunch of gumballs. If you want to look bright and cheery, you don't need anything more than these pins – unless you're interested in the matching necklace, of course!
---
8

Kentucky Dainty Hair Clip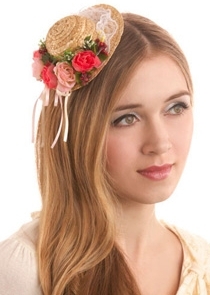 Price: $15.99 at modcloth.com
One of the biggest parts of the Kentucky Derby is the fashion – specifically the hats. If you want to channel that spirit in a smaller package, this hair clip is perfect for you! Different from the aforementioned headband, this clip can be placed anywhere. The hat uses a couple of alligator clips for extra support. Can you get over all those flowers, all that lace?
---
9

Mod Dots Bucket Hat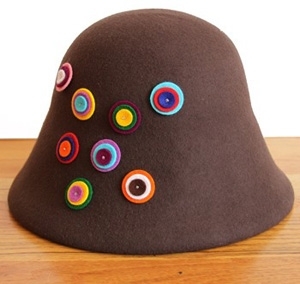 Price: $48.00 at shanalogic.com
This mod hat is a gorgeous strange but chic hair accessory, and it's another one that I'd love to have right now. I love the mod look, and although the bright dots on this hat seem simple, they pack a huge wallop. I love the hat itself as well – the shape, the silhouette. It takes a brave girl to pull off a bucket hat, but if you try it, you'll never be disappointed!
---
10

Panache Pinto Hair Clip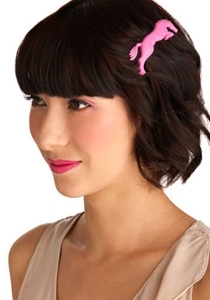 Price: $11.99 at modcloth.com
Finally, if you love ponies, you've got to have this hair clip. How cute is it? More than that, it's beautifully molded. Look at the way it's sculpted and etched – it looks like a miniature pony! Granted, it's in magenta, but in the best tradition of My Little Ponies, there's nothing wrong with that!
---
Popular
Related
Recent