Peacock Hair Accessories are all the rage right now. It makes sense – if your beauty is in full blooming plumage, why not make like the proud, strutting peacock and show it off to its best advantages? Really, anything peacock related is currently popular but because it's easy to go overboard with this trend, I prefer peacock hair accessories. They let you incorporate the trend without actually making yourself look like the vain bird, which might not be the fashion statement you want to make. If you're anxious to try this but want to start out subtle, just take a look at these amazing and trendy peacock hair accessories!
---
1

Colorful Peacock Feathers Headwrap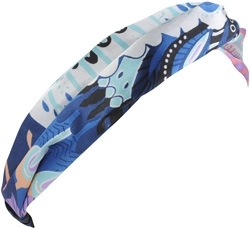 Price: $3.80 at forever21.com
As you can see, not all peacock feather hair accessories are completely outlandish. This is the kind of statement piece you can wear with a neutral outfit. Paired with jeans or khakis and a crisp white tee, and all the colors in this wrap will pop beautifully.
---
2

Peacock Feather Hair Extensions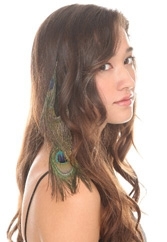 Price: $9.99 at amazon.com
I think this is really original. When I first saw the name, I was all but sure it would look ostentatious or cheesy, but it's actually quite subtle. It will blend in with your hair surprisingly well, whether you have light or dark hair, and it's a gorgeous way to incorporate the peacock trend if you're out for a night on the town.
3

Braided Peacock Feather Headband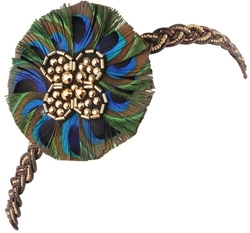 Price: $6.80 at forever21.com
Sometimes, you want your peacock hair accessories to be as vivid and bold as the majestic bird itself. In that case, this braided headband is a perfect choice. The gold in the braiding and on the floral fan perfectly complement the royal colors in the feathers, making this an ideal statement piece as well.
---
4

Crystalmood Peacock Feather Hair Clip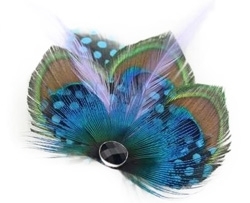 Price: $21.81 at amazon.com
If headbands aren't your thing, this clip makes a gorgeous alternative. It doubles as a brooch, and it's handmade, which is no doubt why it looks so much like a work of art. Worn on the side of your head, this piece would dry the eye as well, and would look fantastic with a dressier ensemble, such as your favorite LBD.
---
5

Peacock Feather Headwrap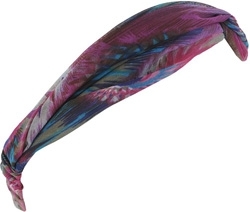 Price: $3.80 at forever21.com
This wrap is more subtle. Rather than bold blues and greens, they are more subdued, and complemented by lovely shades of purple. If you're worried about the boldness of many peacock hair accessories, this would be a great choice to ease you into the trend.
---
6

Funky ZAD Peacock Feather Hair Clip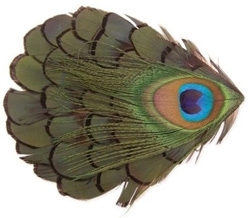 Price: $12.24 at amazon.com
This is the kind of accessory you want to wear when you want to take the peacock trend really seriously. It's saved from being too much thanks to the more subdued, mossy green of the back feathers. For sure, when you wear something like this, no other jewelry or accessories are necessary.
---
7

Peacock Feather Headband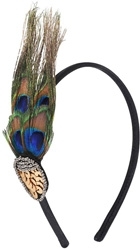 Price: $5.80 at forever21.com
These are the kind of peacock hair accessories I love. I love the way the blue in the feathers is really highlighted. This is a royal headband for a really incredible outfit, and the girl with a really bold attitude could carry this off to perfection.
---
8

Austrian Rhinestone Peacock Hair Clamp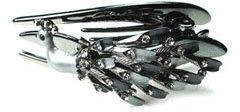 Price: $9.95 at amazon.com
Last but most certainly not least, here's a choice for all you ladies who really don't want colors, but still want to give this trend a go. This gorgeous clamp is still all about the peacock feathers, but they're rendered in a smoky black rhinestone. It's a stellar, stunning show stopper, especially for dressy occasions.
When you wear them right and choose the right ones, peacock hair accessories can add a lot to your look. Headbands, barrettes, pins, hats – whatever you choose, you can add a bright, bold, exotic element to any outfit. You just have to be careful and stay away from peacock hair accessories that are too gaudy – and definitely don't dress head to toe in peacock. Choose a purse, wear peacock hair accessories, a piece of jewelry, or even shoes, but let that one thing be the focal point. What do you think about the peacock trend – do those royal colors do it for you?
---
Popular
Related
Recent