No, your eyes aren't deceiving you, there are in fact ways to dress up a messy bun to take the simple 'do from drab to fab in minutes. Throwing your hair up in a haphazard bun is the oldest trick in the book to get your hair up and out of you face super-quick. As easy and foolproof as this style is, by just taking a few minutes, (or even seconds in some cases), you can make the messy bun more stylish and (gasp!) even workplace-appropriate. Stay tuned for some quick and simple ways to dress up a messy bun and start transforming your look!
---
1

Add a Headband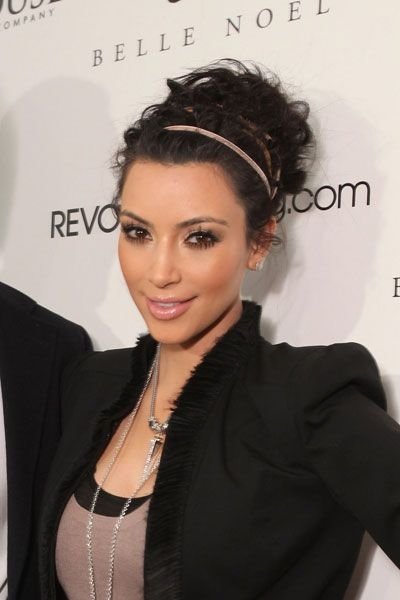 One of the fastest and simplest ways to dress up a messy bun is by adding a headband. This can be either a simple elastic headband or something a bit more stylish like a tortoise shell double-headband. Many stores these days also sell really pretty metal headbands with a rhinestone embellished piece placed on the side of the headband. Here's the trick though: in order to make the overall look a bit dressier, tease your crown (the area of hair near your hairline) and also back towards where the bun would be placed for more volume prior to putting your hair in the bun.
2

Braided Beauty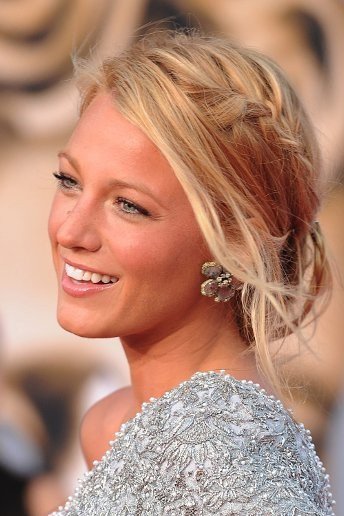 Placing a braid strategically (or randomly) on your head before executing the messy bun is a sure-fire way to make it classier. A hint? Start by parting your hair on the side, then choose about a one inch section of hair on either side of the part and make a braid all the way down to the ends of your hair. Secure this braid with a tiny clear hair tie, then go about making a messy bun as you normally would, except this time, keep the side part intact, and gather the braid up with the rest of your hair for the bun.
---
3

French-braided Beauty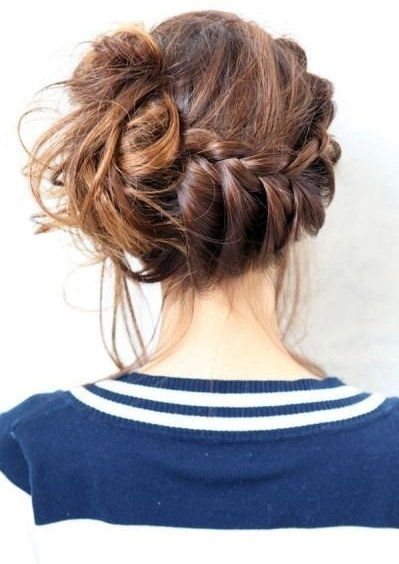 For those of you who are a bit more on top of you braiding game, you can start a French braid from one ear and braid a one inch braid all around your crown to the other ear. Extend this braid all the way down to the ends of your hair and secure with a clear hair tie. Now gather your hair in a high or low messy bun. Voila!
---
4

Simple Chignon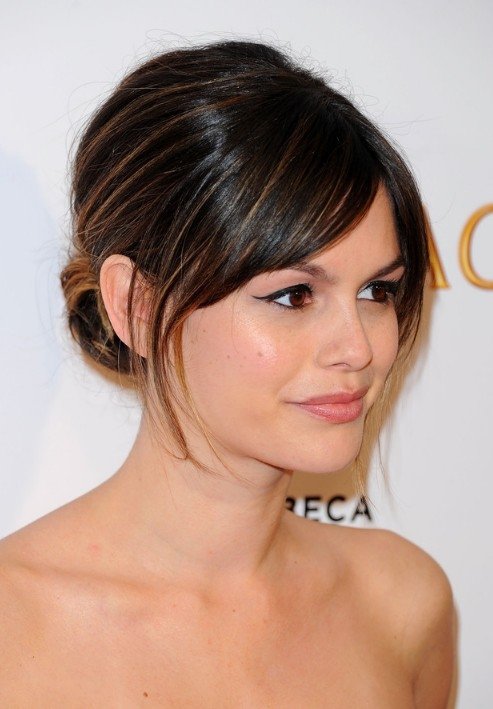 A chignon is a classic term for a simple bun. To make your messy bun a bit less…messy, put your hair in either a high or low ponytail and secure with a hair tie. Now, take your ponytail and give the hair a tight twist in one direction all the way to the ends. Take this long twist and start wrapping it around the ponytail holder. You can secure this twist-bun with either bobby pins or another hair tie, but I suggest bobby-pins so that it stays longer. To make this look a little more casual, start pulling random pieces of hair out of the bun so that you have a few loose strands poking out.
---
5

Accessorize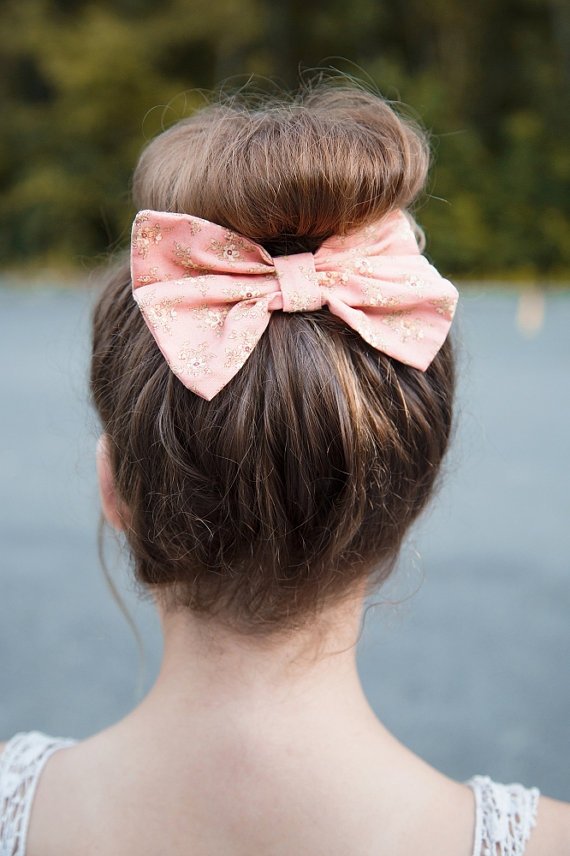 There are so many different barrettes and hair clips that have designs, rhinestones, even fabric flowers on them in hair specialty stores, beauty stores like Ulta, and even drug stores. Take one of these bad boys and place it anywhere around the bun for a dressier look.
---
6

Half-pony Bun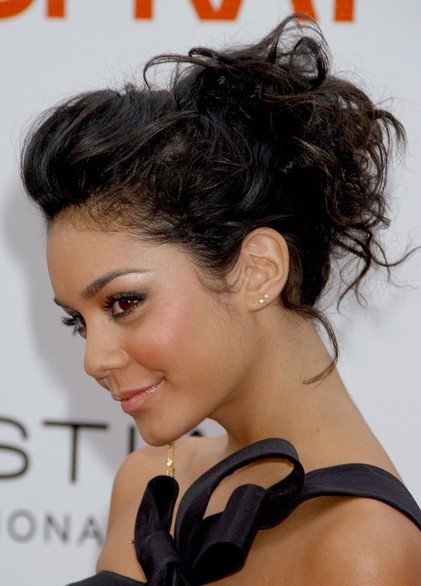 Another way to get great volume with your messy bun is by putting your hair into a poufy half-ponytail first. Follow the steps from idea #1 and tease your crown nice and big—think Beyoncé in Single Ladies-type pouf. Secure this with either bobby pins or a hair tie, then go about your messy bun as you normally would.
---
7

Messy Topsy Bun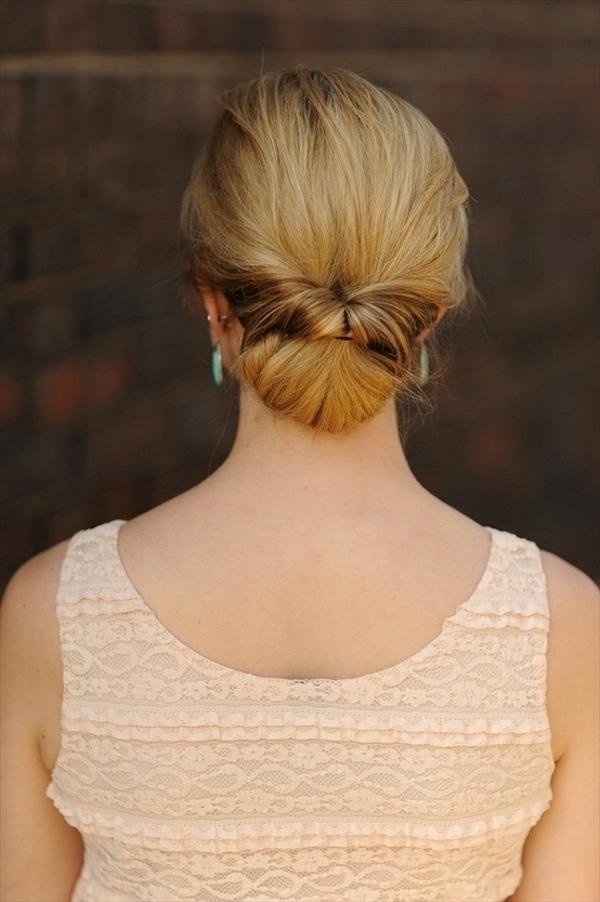 Topsy tails are definitely not a thing of the past. Just think how much cooler you can make it by reinventing the topsy tail with a messy bun. This style is so easy, yet looks like it took forever to do. In order to make a topsy tail, put your hair in a low, loose pony tail and secure with a hair tie. Now, slide the hair tie down a few inches and poke a hole right in the middle of the newly created hair space between your roots and the hair tie. Take the ponytail and bring the hair up and through the hole you've created, and pull tight. And there you have it—a topsy tail! Easy right? Take the remaining hair from your ponytail and make a messy bun or messy twist-chignon.
I know that with my busy schedule, I'm constantly looking for simple and quick hairstyles to do. Especially during those early morning before class or work, the last thing you want is a complex hairstyle that is going to leave you rushing out the door. These styles are quick and easy, and look super cute all at the same time. Do you have any ideas for quick and simple hair dos?
---
Comments
Popular
Related
Recent