COMMENT
As we gain more awareness into the ingredients used in many mainstream shampoos, natural shampoos are gaining more popularity. Whether you're trying to find a gentle cleanser or stay away from sulphates and other chemicals, natural shampoos are a great way to save your hair and help the environment. If you're still on the fence about trying a natural shampoo, I think this list of natural shampoos might encourage you to make the switch!
1. Phytojoba Intense Hydrating Shampoo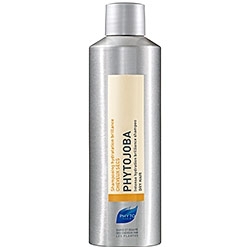 Aside from the obvious benefits of not using a ton of chemicals, natural shampoos are also highly nourishing and beneficial to all hair types. Phytojoba's hydrating shampoo is coconut-based with jojoba oil and cornflower and mallow extracts for a deep clean that rehydrates as you wash.
Avalon Organics Shampoo, Thickening, Biotin B-Complex