Dry shampoos are a busy girl's guide to great hair without a lot of fuss, and we have a list of the best dry shampoos out there that we think you might like to know about. If you've never used dry shampoo, don't be intimidated. These dry shampoos are simple, easy to use and worth every penny due to their special features. Whether you have dry hair or oily hair, there's a dry shampoo out there for you! Dry shampoos are basically sprays that you apply to your hair, that help to extend your hair's "shelf life," so to speak, in between washings. They keep your hair full of volume, help it to look and feel clean in between washes and help keep your natural oils in place to prevent dryness and dullness. The greatest thing about dry shampoos is they save you time! That being said, here's our 11 best dry shampoos that we think you'll love as much as we do!
---
1

Ojon Full Detox™ Rub-out™ Dry Cleansing Powder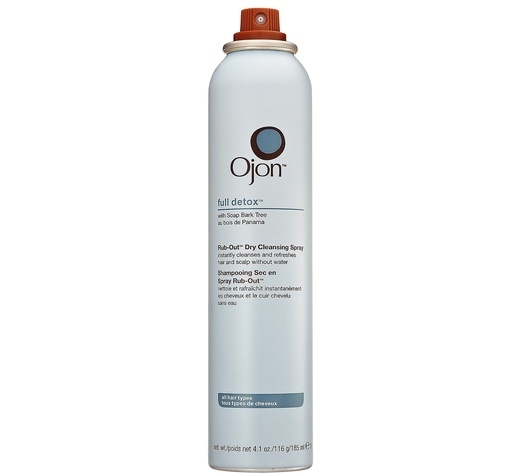 Give your hair a break from the harsh sulfates and surfactants with one of the best dry shampoos of all, found in the Ojon Full Detox Rub-Out product. The soap bark tree extract in this product is traditionally used by indigenous communities in the Amazon as a natural cleanser. This special extract absorbs excess oil and the non-aerosol applicator tip allows you to apply the powder directly to hair close to the root. This is, quite possibly, the easiest detox going!
Price: $24.00 at sephora.com
2

Rene Furterer Naturia Dry Shampoo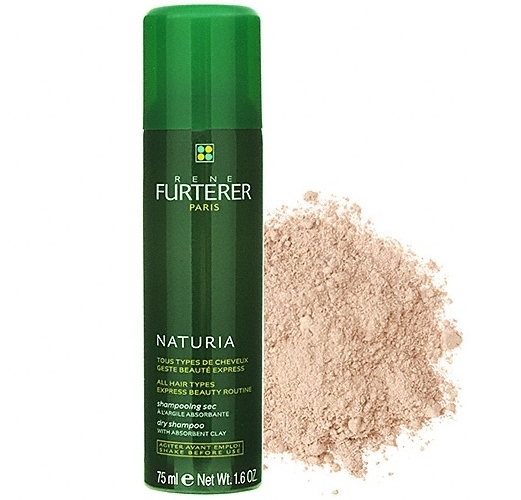 From the Parisian purveyor of botanical based hair care, Rene Futerer Naturia Dry Shampoo brings to bear the best in natural ingredients. User reviews consistently commented that this dry shampoo, formulated with Kaolin clay powder to absorb excess oil, left hair with a light lift and feeling cleansed. Non-greasy essential oils (caraway seed, peppermint leaf, and basil) soothe and refresh the scalp.
Price: $12.00 at dermstore.com
---
3

Oscar Blandi Pronto Dry Shampoo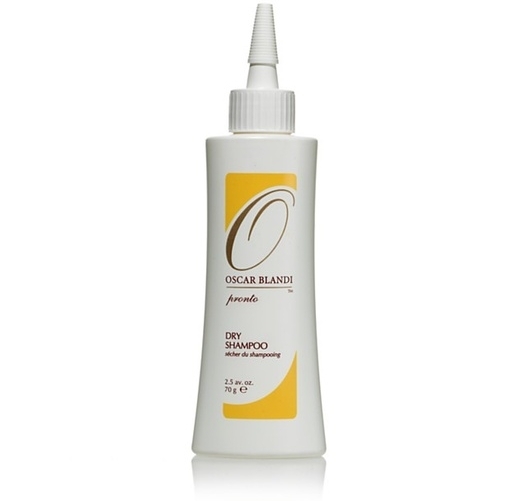 Oscar Blandi's Pronto Dry Shampoo is a powerhouse when it comes to oil absorption. Pronto's one of a kind blend of rice, oat, tapioca starches and kaolin clay will refresh and rejuvenate even the toughest cases of day-old, post-gym, just-needed-that-extra-sleep hair. Tea tree oil soothes irritated, flaky scalps and the bright lemon verbena scent will have you feeling just as refreshed as you look.
Price: $21.00 at sephora.com
---
4

Suave Professionals Keratin Infusion Dry Shampoo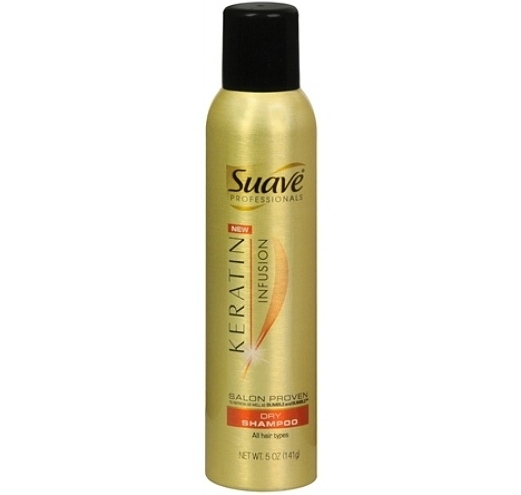 Suave is a great brand to turn to for simple satisfaction in hair care at an affordable price. Their dry shampoo contains keratin and special features that extend the life of your hair and help revive volume fast. It can even extend the life of your blow out!
Price: $4.00 at drugstore.com
---
5

Klorane Extra Gentle Dry Shampoo with Oat Extract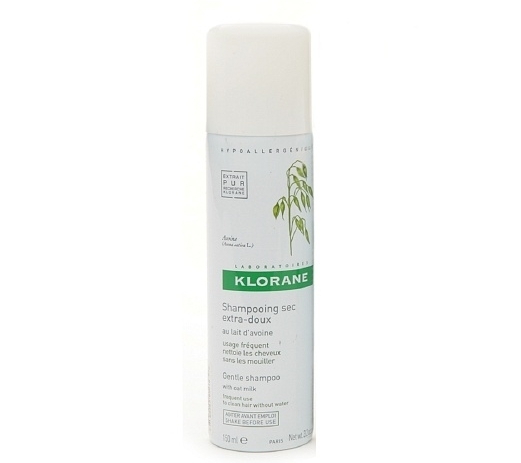 Klorane dry shampoo features soothing oat and rice extracts, which are great for sensitive scalps and help reduce itching and flaking. This product is completely plant-based, which I love, and is particularly good for those of us with sensitive scalps. It is paraben and sulfate free and well known for soaking up oil without drying hair out.
Price: $18.00 at folica.com
---
6

Batiste Dry Shampoo Original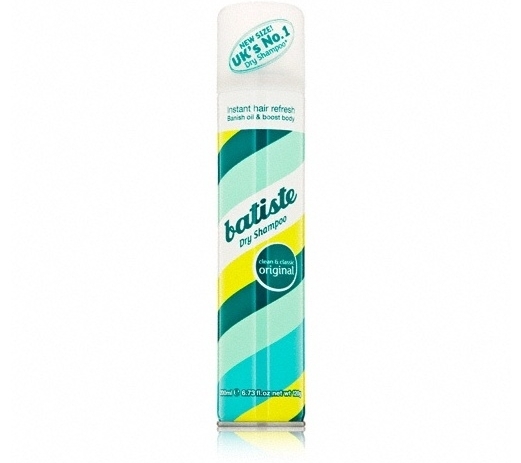 This classic dry shampoo was a first in the industry and is still a go-to mainstay. It refreshes oily roots using a rice starch based aerosol spray, and is well priced for a general dry shampoo to keep on hand. You just need to apply it 3-5 minutes before styling and you're good to go!
Requires 3-5 minutes before styling
Price: $8.00 at drugstore.com
---
7

Drybar Detox Dry Shampoo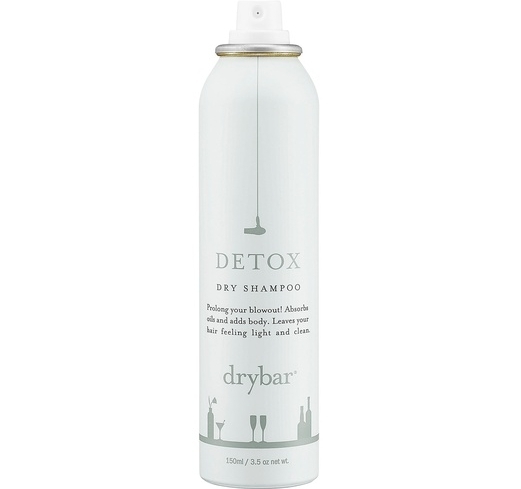 Drybar Detox Dry Shampoo helps extend the length of blowouts and is lightweight and paraben free. It helps remove oil and grease and leaves no residue whatsoever.
Price: $20.00 at sephora.com
---
8

Oribe Dry Texturizing Spray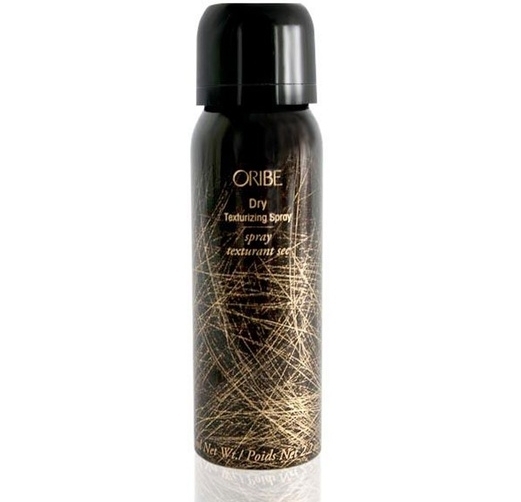 Oribe brand is a go-to brand in the dry shampoo industry, and this is one of their most highly rated products. It creates lots of volume, soaks up oil and is even oil-free. It creates a sexy look that lasts morning to night, which we all know we'd love to have without having to actually shampoo our hair, right?
Price: $20.00 at amazon.com
---
9

Oscar Blandi Pronto Invisible Volumizing Dry Shampoo Spray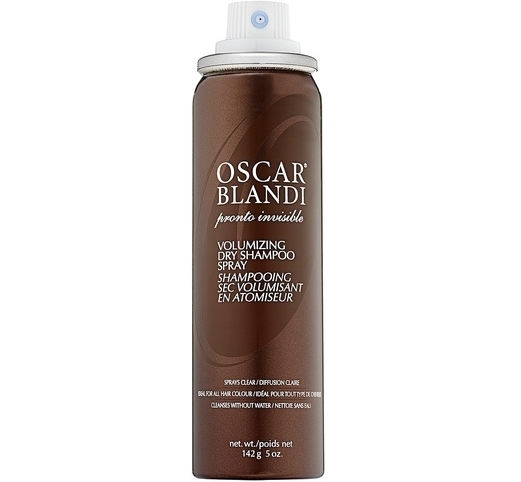 Need a dry shampoo that leaves behind no residue or any signs you skipped your morning wash? This dry shampoo is a great one to try! It has a gentle spray feature for delicate application and contains Vitamin E and wheat proteins to give hair nourishment, plus a little lift. It comes in a clean and energizing lemon verbena scent too, plus is paraben, sulfate and synthetic free.
Price: $24.00 at amazon.com
---
10

Serge Normant Meta Revive Dry Shampoo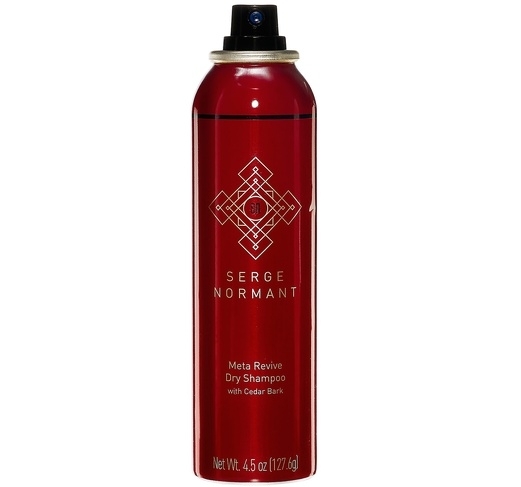 If your hair needs a revival ASAP, go with this wonderful dry shampoo by one of my favorite brands. Serge Normant Meta Revive Dry Shampoo does double duty as it acts as a dry cleanser and texturizer/volumizer when used on freshly washed hair. It is paraben and sulfate free, has no synthetics and is particularly effective on fine hair, per user reviews.
Price: $25.00 at amazon.com
---
11

Psssst Instant Spray Shampoo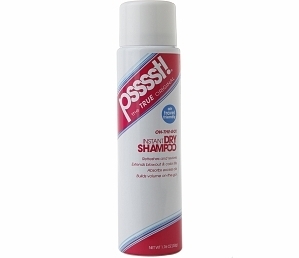 This fabulous dry shampoo is one of the first on the market, and one of the best. Why mess up a good thing if you have one to start with, right? Pssssst Instant Shampoo was one of the first to make dry shampoo popular. With its instant spray feature and easy application, Pssssst Instant Spray Shampoo definitely makes our list of the best try shampoos out there! There's no water required, so just spray, brush and go! Did I mention that it's also incredibly affordable? Easy and affordable- perfect for what a woman needs!
Price: $2.80-$3.50 at drugstore.com
Dry shampoo is a brilliant idea, and we love that it means not having to wash your hair every day, which preserves its own oils and shine. Plus, it sure is easier on our busy schedules. What about you? Do you use dry shampoo?
---
Comments
Popular
Related
Recent