Anyone who worries about their hair should know about the best hair oils out there right now. There are so many products on the shelves, it's hard to know what oil does what without spending hours looking up what they all do. Skip all that research and just look here! Here are some of the best hair oils out there right now!
---
1

Moroccanoil Treatment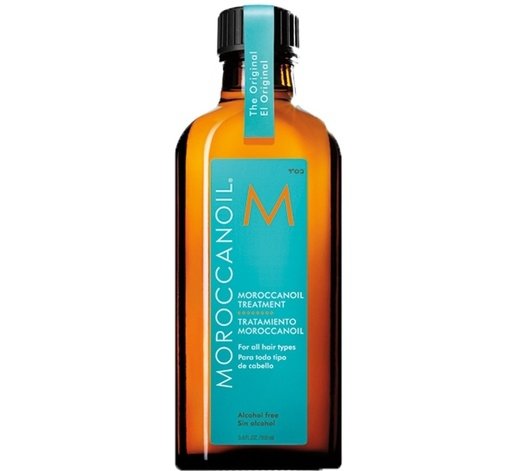 Morroccanoil seems to be one of the best hair oils these days and why shouldn't it be? It's alcohol free and works on all hair types so there's no need to worry about that! If you use this regularly, you are bound to see your hair softer and shinier as time goes by. This treatment will give your hair the nourishment and care that it needs.
Price: $43 at moroccanoil.com
---
2

Macadamia Natural Oil Healing Oil Treatment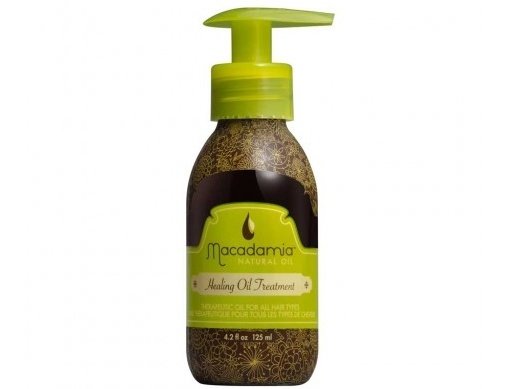 Well all know that nuts are good for you when you eat them, but guess what?! They're also good for your hair! This treatment is made with a mix of argan and macadamia nut oils that combined protects, seals, and adds shine to your hair. The best part is that the formula isn't sticky so it doesn't leave your hair feeling dirty. This treatment also repairs dry and damaged hair over time while reducing the amount of time it takes for your hair to dry.
Price: $13.50 at ulta.com
3

One 'n Only Argan Oil Treatment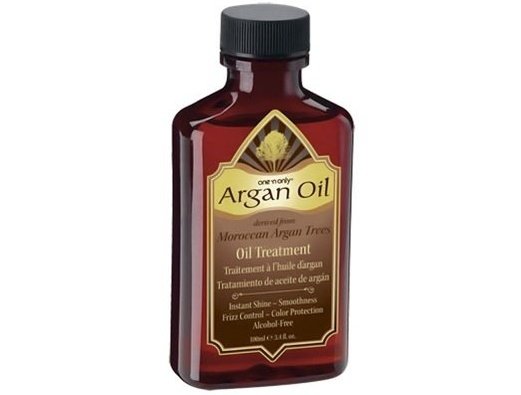 They call it the One 'n Only Argan Oil Treatment, because they believe that once you try it, you'll never need another product! Why would they believe that you ask? Well the treatment is loved by users and works for all hair types to eliminate frizz and protect against any further damage. Treatments that work for every hair type are always good because then you never have to guess if it's going to work for you.
Price: $9.99 at sallybeauty
---
4

Organix Penetrating Moroccan Argan Oil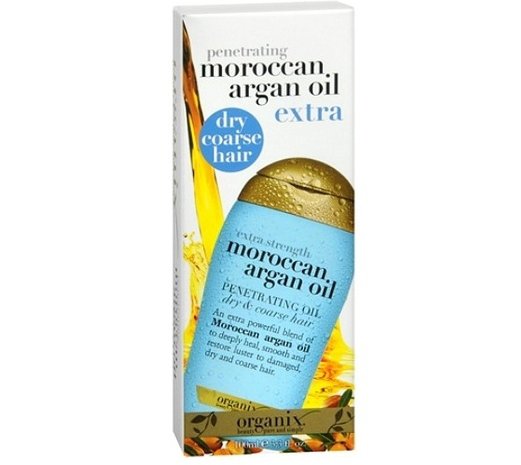 This awesome product is very cheap, but don't let the price fool you! Just because you're paying less doesn't mean you're missing out on quality. This treatment is filled with Vitamin E and antioxidants that work to soften your hair while adding shine and verve where there wasn't any before. No longer worry about having hair that looks sort of drab; this oil is sure to liven it up!
Price: $7.99 at ulta.com
---
5

Oribe Gold Lust Nourishing Hair Oil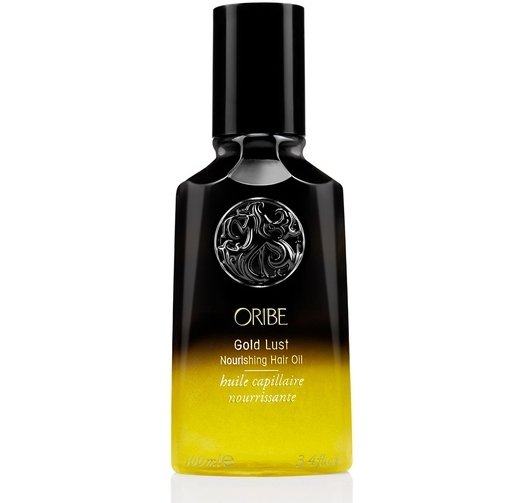 Worry about having dry, damaged hair? Worried that coloring your hair will cause it to be dry or damaged? Don't worry about that anymore because that's exactly what this was made for! This oil was made especially with jasmine, edelweiss flower, lychee, sandalwood, cassis, bergamot, and argan extracts just for that purpose. Your hair knows what it needs and it's sure to find it in a mix like that!
Price: $48 at oribe.com
---
6

Davines Oil Absolute Beautifying Potion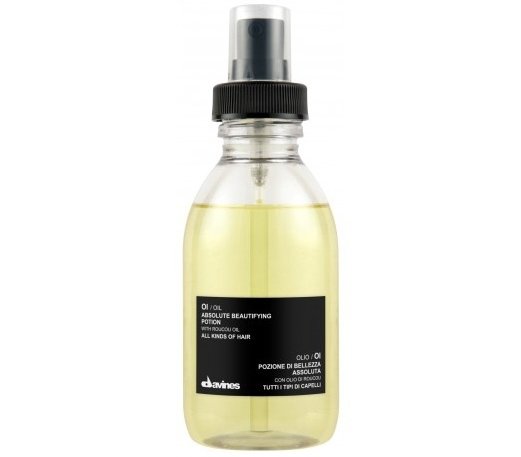 They call it a potion because it works like magic! This oil can be used not only on your hair, but on your skin too! While it offers a pleasant fragrance, it also makes your hair have a shiny and glossy look to it. Your skin won't be upstaged by your hair though because this oil works to soften your skin as well. So while you're getting a lightweight finish that repairs your hair, you won't have to spend any extra money to make sure your skin is taken care of too.
Price: $41 at birchbox.com
---
7

Sachajuan Intensive Hair Oil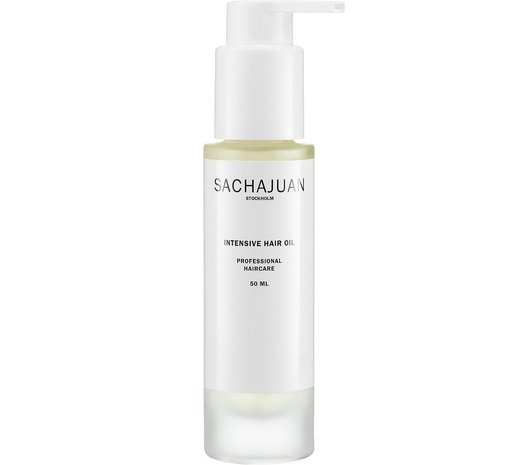 This is an oil that's loved by those who use it! They have worked to combine argan oil, sunflower seed oil, and rosemary leaf extract to make your hair the best it has ever been. This oil is paraben, sulfate, and phthalate free so there's no need to worry about what chemicals you're putting in your hair. This blend of oils work to repair, restore, and nourish your hair.
Price: $45 at sephora.com
---
8

ALTERNA Bamboo Smooth Kendi Oil Dry Oil Mist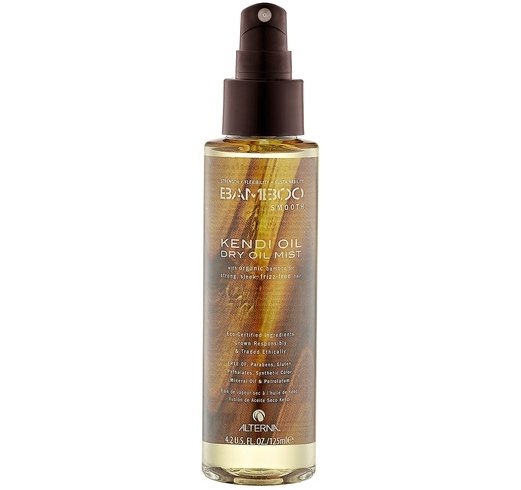 Another great product that works for all hair types! This mist, which you just spray on, helps to repair the damaged caused by heat. The mist is lightweight and doesn't leave your hair feeling heavy. It's super easy to use and is free of parabens, sulfates, synthetic dyes, and phthalates so no worrying about what you're putting in your hair! It's hard not to love a product that strengthens your hair while protecting it.
Price: $25 at sephora.com
---
9

L'Oreal Total Repair 5 Multi-Restorative Dry Oil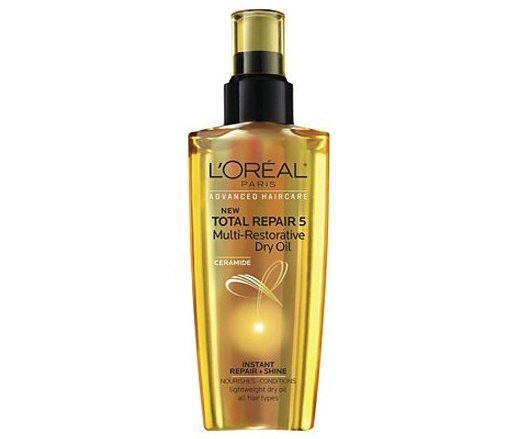 This is a great product for those of us who love to color our hair! No more worrying abuot what damage the dye will do because this oil helps to treat hair damaged from color treating. The oil also works to seal split ends, get rid of pesky fly aways, and leaves you with an awesome shine that will last a long time. Just use a small amount and you'll get great results for a great price.
Price: $5.94 at ulta.com
---
10

Bumble and Bumble Hairdresser's Invisible Oil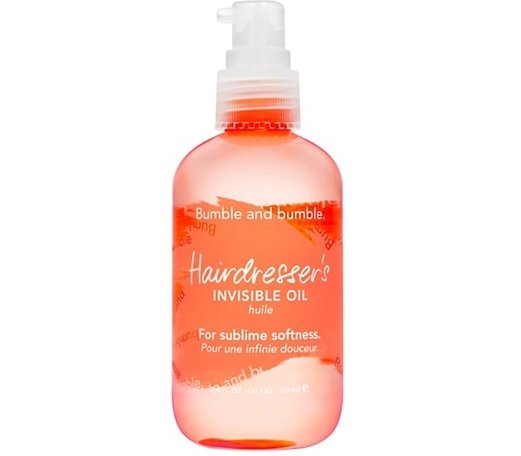 Here's another gem for all hair types! This oil contains UVA and UVB filters that work to protect from sun and heat damage. We shouldn't only worry about protecting our skin from the sun, your hair needs protection too! The oil is quick absorbing so no worrying about your hair looking greasy after application.
Price: $38 at sephora.com
---
11

Ojon Rare Blend Oil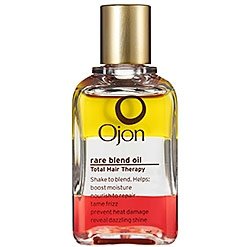 Not only is this bottle really pretty to look at, it's also great for your hair! This oil is blended from the Ojon nut, Tahitian Monoi oil, and Kukui oil. This combination is high in antioxidants, hydrates your hair, and protects it while leaving your hair smelling like the tropics. Just add a few drops to your hair, whether it's wet or dry, and you'll be on your way to healthy and shiny hair with less frizz than ever before.
Price: $35 at sephora.com
Hopefully this article helps you to find exactly what your hair needs. It can be overwhelming to try to pick what works best for you, but just think about what does your hair need most? Don't be afraid to try new products until you find the one that works best for you, but if you're using one of these you're bound to find the right one!
---
Comments
Popular
Related
Recent