As a curly haired lady, I am always on the lookout for resources for curly haired women. There are a great number of resources, products, and hairstyles out there. The variety can be a little overwhelming. There is so much variety that I can easily become a product junkie! Yikes! But, it's all in good fun and completely necessary when caring for my locks. When I find the products that sing with my hair's needs, I feel as if I opened a long lost present! Magic! If you are in need of a few resources for curly haired women then I have a few suggestions to help you get started.
---
1

Curlmart.com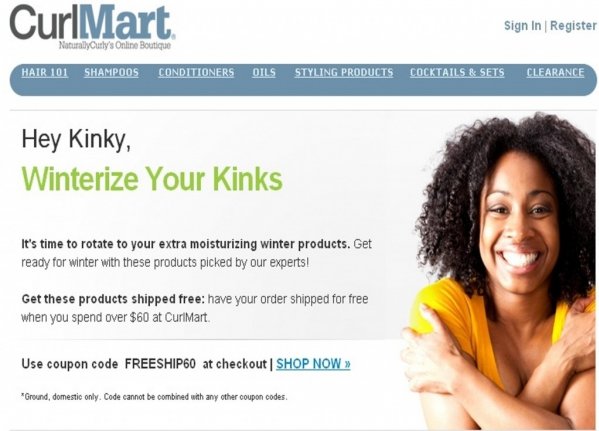 CurlMart is one of the most well known resources for curly haired women on the internet. This online hair care store has products for every curly, wavy, coily, and kinky hair type, length, color, and style. The site is loaded with a great variety of products. The prices are great, shipping is fast, and the reviews reflect a well-loved company. Not only can you search by brand and bestsellers but you can also search for products by hair texture and ingredient.
---
2

Butters-n-bars.com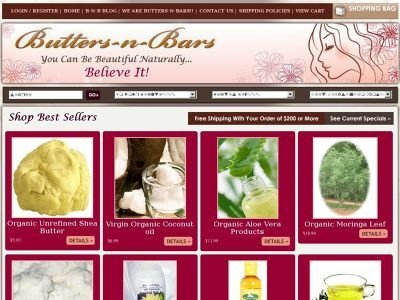 Butters and Bars is a fabulous place to go for all natural hair care products. The products on this site are loaded with fabulous ingredients to nourish and moisturize curly strands. It has nearly everything from organic aloe vera products to organic unrefined shea butter to the ever-popular Jamila Henna for hair. The products are affordable and always in stock. And, yep, if you are wondering women with straight locks will find this website useful, too. There is something here for everyone. I love the mango peach shea butter! Check it out!
Trendinig Stories
More Stories ...
3

Curls.biz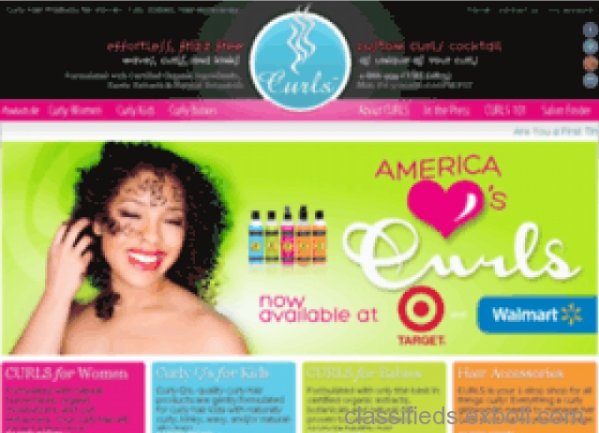 This is another fabulous curlsite for us curly ladies! The site has three main sections: women, kids, and babies. Sorry fellas, there isn't a line specifically for you yet, but do not let that stop you from using the products. The Curls.biz products are rich and well worth the price. The products receive consistently high marks from the natural hair community and work well with all hair types. I love the curl enhancing cocktails!
---
4

Curlbox.com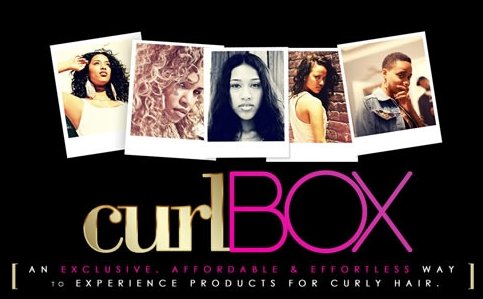 Curlbox is a hair care product subscription box that is delivered to your door once a month (or less). Create a new member profile, answer a few questions, and Curlbox will send you 5-7 products each month. The variety of product brands is incredible and worth way more than the $20 per month price tag. Each month's delivery yields a new collection of products providing you with many opportunities to experiment with a different brand.
---
5

Curlkit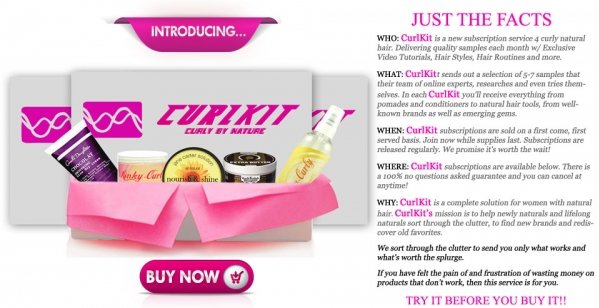 I love the idea of subscription boxes, especially if I can control how often I receive each box. In short: no commitment. Curlkit is another great subscription box that not only offers great products but it also offers subscription flexibility. Sign up and each month of paid subscription you will receive six to nine hair care products that range in size from sample to full, all of which are pretty darn awesome! No matter if your hair type there is a product in this subscription box for you…as long as you like loads of moisture and frizz control.
---
6

Curl Collection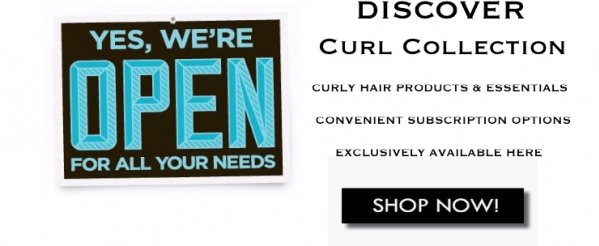 This is another subscription box and information site I like, lots! Curl Collection has a bi-monthly subscription box that contains full-sized samples new and old. Each box contains several different products from a single brand, and each box focuses on a different brand. At a cost of $35 bi-monthly and a flexible membership program, Curl Collection has something for every strand: straight, wavy, curly, coily, or kinky! And at an affordable price.
---
7

Mehandi.com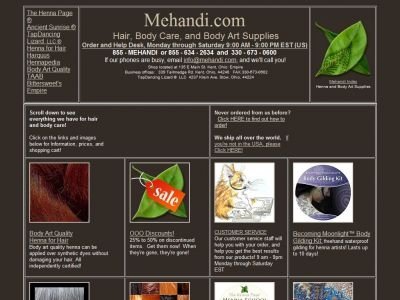 Many wavy, curly, coily, kinky, and straight haired ladies I know love henna for hair. They swear by its ability to strengthen hair while adding color and shine. Mehandi.com is a well known and well loved site among many curlies! The products are affordable and shipping is quick. The site also offers all natural body products and lovely hair accessories.
Do you have a favorite online resource for your curly hair purchases? What is your favorite product to use? Please, share with us. We would love to hear all about it!
---
Comments
Popular
Related
Recent