If you are looking for healthy, nourished hair, consider these leave-in conditioners for soft hair. Leave-in conditioners moisturize your hair throughout the day, leaving your hair looking frizz-free and touchable. You won't believe how healthy and shiny your hair will look after incorporating a leave-in conditioner into your hair routine. So if you're ready to get on board, check out these 7 best leave-in conditioners for soft hair.
---
1

It's a 10 – Miracle Leave-in Product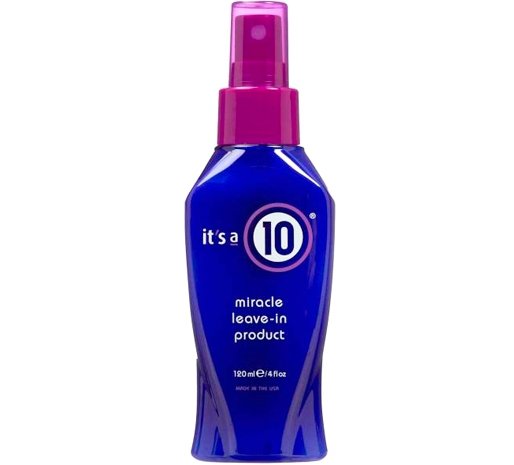 Without a doubt, one of the best leave-in conditioners for soft hair is It's a 10's Miracle Leave-In Product. This product fights frizz, prevents split ends, promotes silkiness, and enhances body. And these are only a few of the product's highlights! After using this product, you'll understand why they call it a Miracle. Another added bonus to this conditioner is that you can use it on wet or dry hair. Just go sparingly if you put it on dry. You can get a bottle at your local salon.
2

Ouidad – Moisture Lock Leave-in Conditioner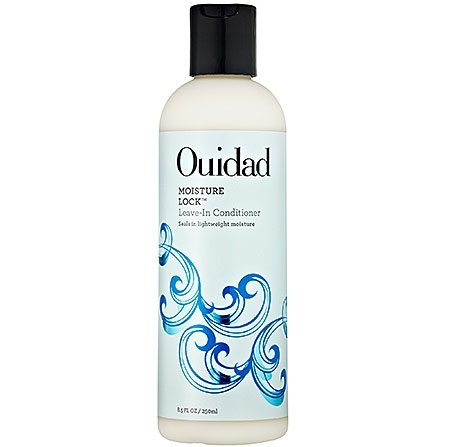 This lightweight leave-in conditioner by Ouidad works to detangle and protect your hair all while adding moisture to your tresses. This leave-in conditioner is great for girls who have curly hair but will help combat frizz no matter what hair type you have. Moisture Lock Leave-In Conditioner is infused with prickly pear extract that attracts moisture from the air to hydrate your hair. The Arnica extract in this product seals off your hair cuticle making frizz a thing of the past. What's best is that this product is free of harmful chemicals like parabens, GMOs, and synthetic dyes. You can get a bottle of this wonder conditioner at ouidad.com.
---
3

Healthy Sexy Hair – Soy Tri-Wheat Leave in Conditioner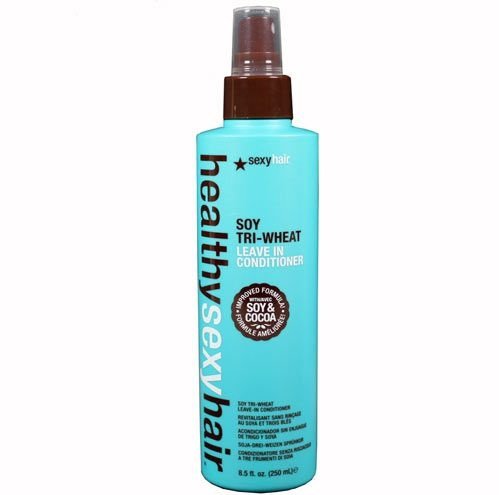 Few things can send your hair into a tizzy quicker than the great outdoors. Luckily, Healthy Sexy Hair can protect your hair from the woes of the environment. The formula contains soy and cocoa that work together to reconstruct and moisturize all types of hair. The duo also works together to strengthen, condition, and detangle your tresses. You can get a bottle at ulta.com.
---
4

Living Proof – No Frizz Leave-in Conditioner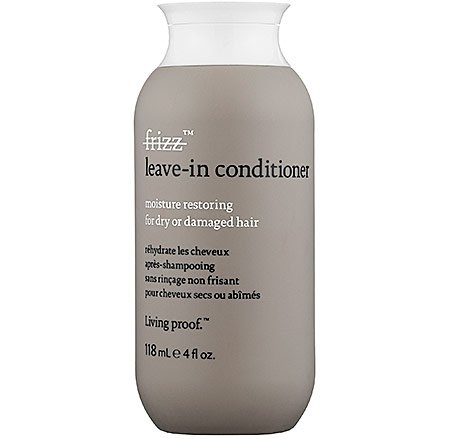 Living Proof advertises this product as "a revolutionary hydrating treatment featuring the first new antifrizz technology in over 30 years." It does this with its PolyfluoroEster that creates a moisture-locking shield over your locks. This miracle product also repels dirt, meaning you can skip washing your hair for more days. This leave-in conditioner is incredibly moisturizing and will make your hair feel better than you could ever imagine. Pick up a bottle at livingproof.com.
---
5

Pureology – Essential Repair Instant Repair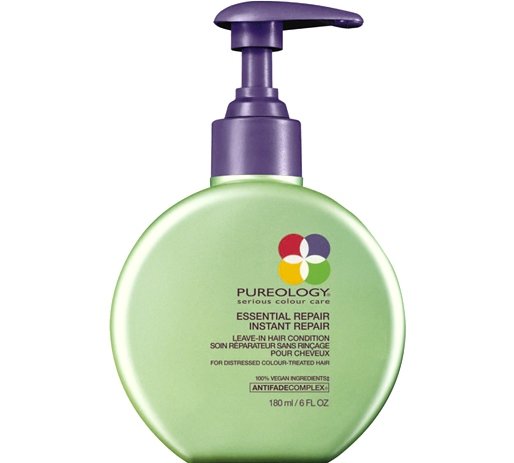 It's hard to find a leave-in conditioner that smells better than Pureology's Essential Repair Instant Repair. One reason why it smells so wonderful is the aromatherapy blend in the bottle containing mimosa, mandarin, vanilla, and lemongrass. Another added bonus is that a little bit of the product goes a very long way so you can feel better about splurging on this somewhat pricey product. If you imagine leave-in conditioners to be thick and heavy, this product will have you thinking again. It is clear and light for a weightless formula that won't leave your hair feeling greasy. You can get this leave-in conditioner and other Pureology products at your favorite salon.
---
6

Kérastase – Nectar Thermique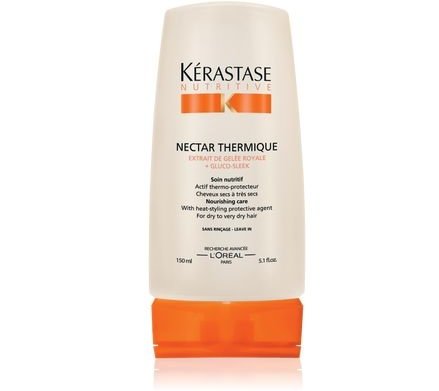 Nectar Thermique is designed to work in accordance with your styling tools. Not only will this leave-in conditioner lock-in moisture, it also protects your tresses from heat. It even goes one step further by increasing your hair drying and styling performance. Nectar Thermique nourishes and softens hair by adding smoothness and shine. Give all your friends hair-envy by using this amazing leave-in conditioner. You can pick this up at kerastase-usa.com.
---
7

Carol's Daughter – Black Vanilla Leave-in Conditioner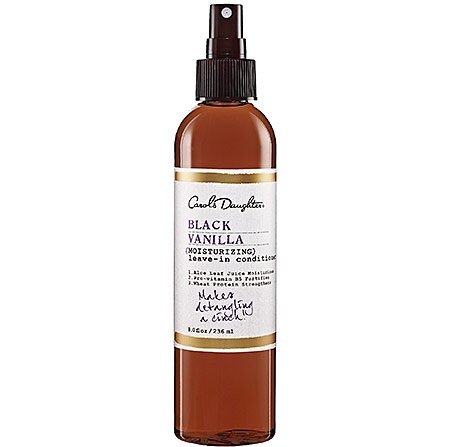 If you're looking for a product you can feel good about putting on your hair, you should try out Carol's Daughter's Black Vanilla Leave-In Conditioner. It has been formulated to be free of unwanted chemicals, including synthetic dyes and fragrances as well as petrochemicals. This product restores moisture to your tresses while strengthening your locks. You can use this product on a daily basis because it is free of silicone so it won't weight your hair down. You can get this leave-in conditioner at carolsdaughter.com.
I think you will love how healthy and shiny your hair will be after using any of these leave-in conditioners. Each of them are formulated to lock-in moisture without making your hair look greasy. Now that I have shared my 7 picks for best leave-in conditioners, I want some tips from you! What's the best leave-in conditioner you have tried?
---
Comments
Popular
Related
Recent