The best clarifying shampoos cleanse your hair from impurities all while keeping your hair moisturized. It is essential to use a clarifying shampoo on a regular basis to keep your hair healthy and attractive. If you are not already clarifying your tresses, consider adding one of these best clarifying shampoos to your routine to restore your hair's health.
---
1

Kenra – Clarifying Shampoo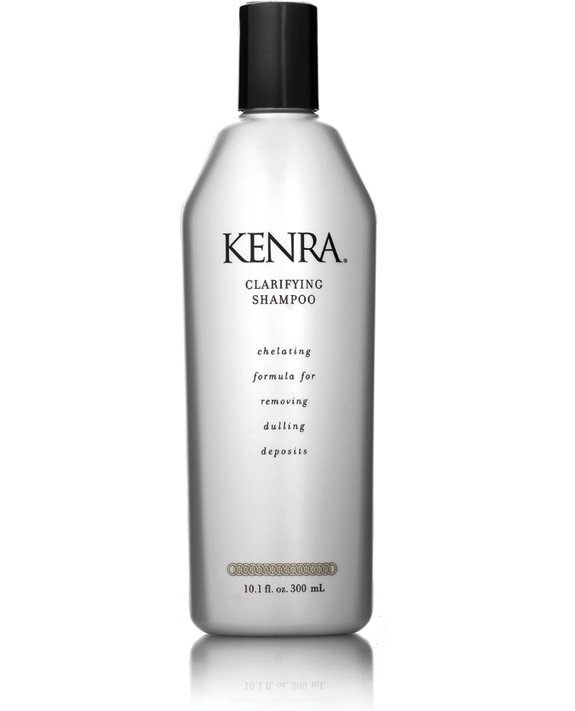 One of the best clarifying shampoos to restore your hair's health is Kenra's Clarifying Shampoo. It eliminates build up and particles that make your hair appear dull all while restoring your hair's radiance and shine. The formula is nondrying and color safe so you won't have to worry about ruining your new dye job with this shampoo. Find out what retailers near you sell this clarifying shampoo by visiting kenra.com.
2

Pureology – Purify Shampoo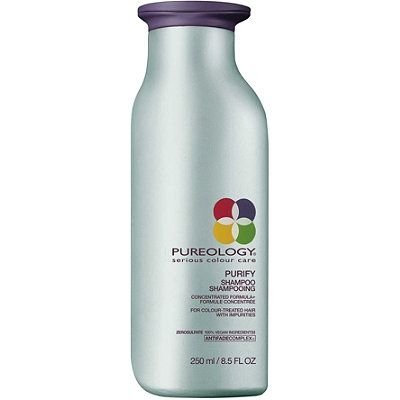 Pureology is one of my favorite hair care lines and their Purify Shampoo is no exception. It is formulated to be color safe but still effective in ridding your tresses from impurities. Another added bonus is that it is 100% vegan so you can feel good about using it. Pureology has also made sure their Purify Shampoo is sulfate free and loaded with healthy and natural ingredients like coconut, witch hazel, rosemary, and tea tree oil. This shampoo is also infused with peppermint, which gives this shampoo the most amazing smell. You can find out the closest Pureology distributor near you by going to pureology.com.
---
3

Carol's Daughter – Rosemary Mint Clarifying Sulfate-Free Shampoo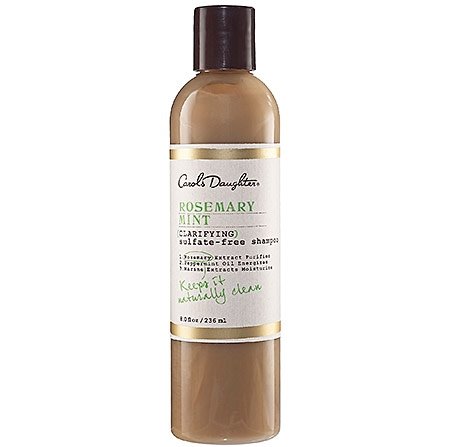 Another great clarifying shampoo that doesn't contain any sulfates is Carol's Daughter's Rosemary Mint Shampoo. Although this shampoo strips away impurities, it leaves your natural moisture on your locks. The peppermint oil and rosemary work together to make your hair softer, shinier, and more manageable. What's even better is what this product is made without – parabens, synthetic dyes and fragrances, petrochemicals, and more harmful substances. You can get this clarifying shampoo at carolsdaughter.com.
---
4

Ouidad – Superfruit Renewal Clarifying Cream Shampoo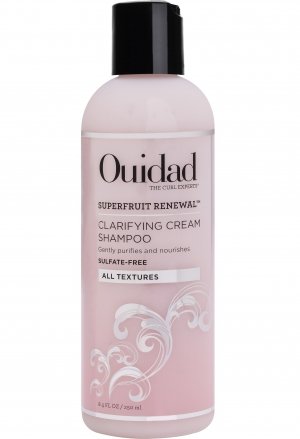 Sometimes clarifying shampoos have a reputation of being drying. If you believe this, then give Ouidad's Superfruit Renewal Clarifying Cream Shampoo a try. It is infused with an antioxidant blend of blueberry, cranberry, acai, pomegranate, and papaya, which detoxifies and rejuvenates your tresses. Your hair will look shinier and more vibrant than ever before after just one use. Ouidad doesn't test this product on our furry friends either, which is just another reason to love this product! Pick up a bottle at ouidad.com.
---
5

TIGI – Bed Head Recharge Shampoo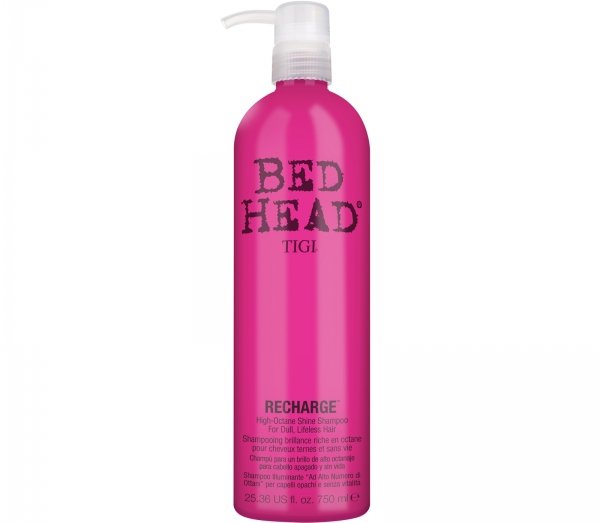 This clarifying shampoo by Bed Head is full of antioxidants that will enrich your hair. It also removes impurities such as sweat, pollutants, and product buildup from your locks and scalp. If your hair is looking rather dull and lifeless, Bed Head Recharge Shampoo is just what you need to liven things up! You can get this clarifying shampoo at ulta.com or in store.
---
6

Bumble and Bumble – Sunday Shampoo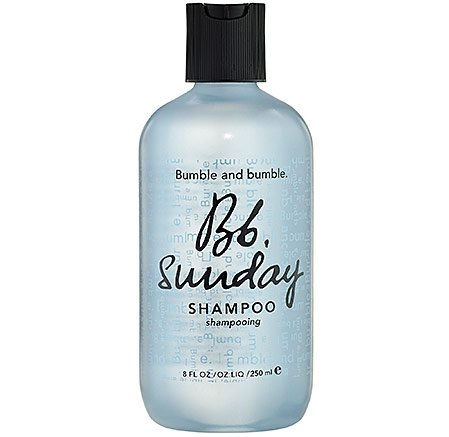 I love the cute name "Sunday Shampoo" for Bumble and Bumble's clarifying shampoo. When kept in the shower, it is a good reminder to clarify your hair (although your tresses may or may not need it on a weekly basis). If you shower with hard water, then this shampoo will be your new best friend as it clears away the impurities left behind from hard water. Ladies with colored hair take note though, because it has not been formulated for your dyed locks! So if you're a product junkie, head on over to bumbleandbumble.com to get this clarifying shampoo.
---
7

Moroccanoil – Clarifying Shampoo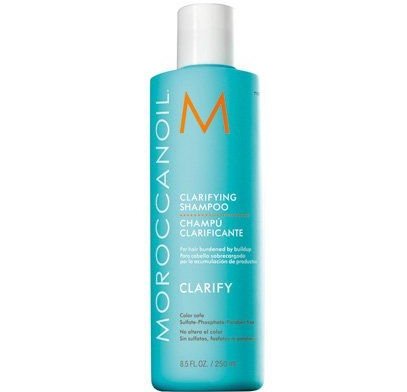 If your hair and scalp are in need of a deep cleansing, Moroccanoil's Clarifying Shampoo is just what you need. What I love about this product is that it is free of both sulfates and parabens. If you are planning on going swimming at a pool this summer, you may want to have this clarifying shampoo on hand because it is great at cleansing your tresses of chlorine. It is color safe and rids your hair of product build up and impurities all while keeping your hair's natural balance in place. You can get this clarifying shampoo at ariva.com.
I believe you will notice a big difference in your tresses if you start using one of these clarifying shampoos. Your hair will be cleaner, healthier, and style better than ever before. Now that I have shared my top picks for clarifying shampoos, I want to hear what your favorite brands are. Tell me about them in the comments section so I can give your favorites a try!
---
Comments
Popular
Related
Recent