As a girl with pin straight hair, I am constantly searching for products for girls with straight hair. Even though it may seem super easy to take care of straight hair, it's actually pretty difficult. It's hard to style, and once you skip a day of washing your hair, it's blatantly obvious. Here are some of my favorite products for girls with straight hair:
---
1

Yes to Tomatoes Volumizing Shampoo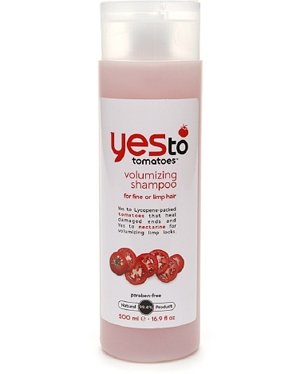 One of my biggest issues with straight hair is that it is almost always 100% flat. So it's no surprise that this is one of my favorite products for girls with straight hair! This shampoo adds a lot of body to my hair, and I never wash my hair without it!
---
2

Paddle Brush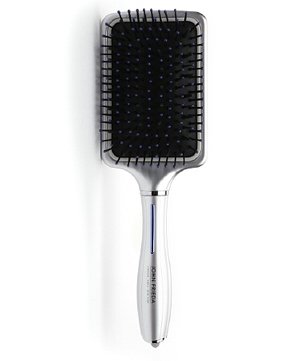 I learned a little too late that straight hair needs brushing, too! Paddle brushes help cut down on frizz with every brush. You can find some that are infused with tourmaline, and that helps tame hair even more!
---
3

L'Oreal Paris Everstrong Overnight Repair Treatment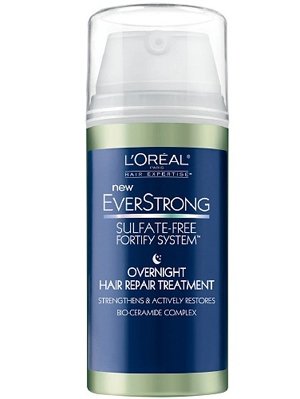 I blow-dry my hair a lot, so my hair is pretty damaged. I use this repair treatment fix the damages. It is lightweight, so you don't have to worry about it weighing down your hair even more!
---
4

Mason Pearson Boar Bristle Brushes

I think that each girl needs two brushes. This Mason Pearson boar bristle brush comes with a big price tag, but it works wonders with hair, especially straight hair. It can make a simple ponytail into a perfectly voluminous ponytail. Sounds appealing!
---
5

L'Oreal Serie Expert Mythic Oil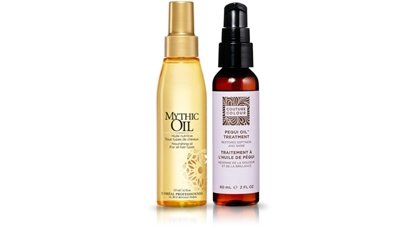 I was surprised when I learned that even I needed hair oil. This hair oil can keep your hair polished and even more frizz free! And rumor has it that good hair oils like this one can help your hair dry faster, too!
---
6

IT&LY HAIRFASHION Pure Texture Heat Protectant Spray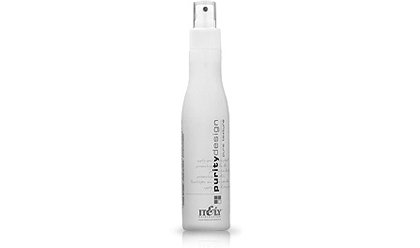 As a girl who uses hot tools almost on a daily basis, I need hair protectant. This is especially true for girls with straight hair, since damage is instantly obvious. I love this brand of heat protectant because not only does it protect my locks, it is also a root booster!
7

Tresemme Fresh Start Dry Shampoo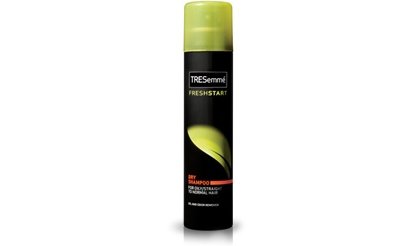 Like I mentioned before, girls with straight hair have to deal with oily hair. Even though not washing our hair every day is a good thing, those fewer washes can make us feel really gross. I like this dry shampoo because it gets rid of the oil in my hair and adds volume. Plus, it smells really nice!
---
8

White Sands Infinity Hairspray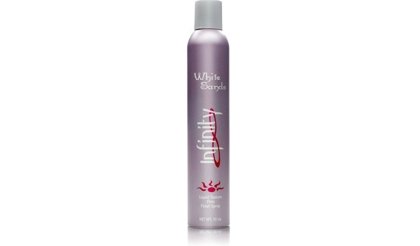 You should always use hairspray as a finishing touch. This is a lightweight and flexible hairspray. When I put in hours to curl my hair, I hate it when it just gets straight within thirty minutes. This hairspray holds my curls really well.
---
9

Bumble and Bumble Straight Blow Dry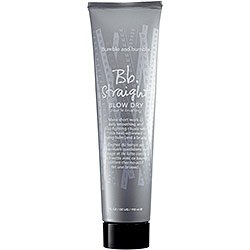 This is one of my favorite styling balms. I use it when I blow dry my hair and it really tames my hair. When I wake up and my hair looks like a bird's nest, this is my go-to product and it never fails!
These are some of my favorite products for girls with straight hair. I always recommend these to my friends when they ask me how I manage my straight hair. Have you tried any of these products? What are some of your favorite products for managing straight hair?
---
Comments
Popular
Related
Recent