Getting a dye job at the salon costs an arm and a leg on its own, so who wants to tack on the expense of having to buy pricey shampoos for color treated hair as well? Believe it or not, color shampoos you can buy at the drugstore (like Tresemme shampoo) can do just as good a job at preserving your hair color as most high-end brands. There's nothing worse than seeing all of the money you spent on that perfect shade of color wash down the drain, leaving a faded mess that will inevitably need to be corrected at the salon ASAP. Here's a list of great inexpensive shampoos for color treated hair that'll protect your color without breaking the bank:
1

TRESemmé Color Revitalize Shampoo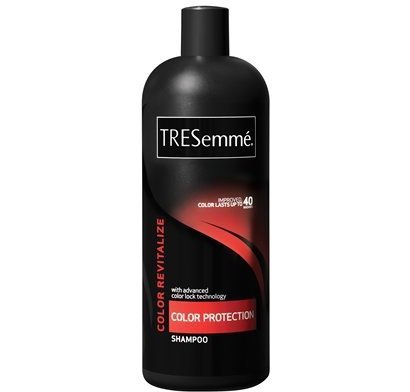 target.com
One of the best inexpensive shampoos for color treated hair is this one by TRESemmé. Not only does this shampoo smell amazing, but it's done the best job of preserving my hair color than any other color shampoo I've ever used. Oo la la!
2

Herbal Essences Color Me Happy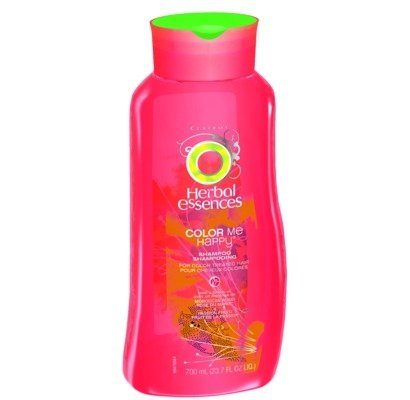 target.com essences color me happy
Again, three cheers for the amazing scent that's just an added bonus to the great job this shampoo does at preserving your hair color. Don't let the pink formula fool you; this shampoo is the real deal.
3

Pantene Color Preserve Shampoo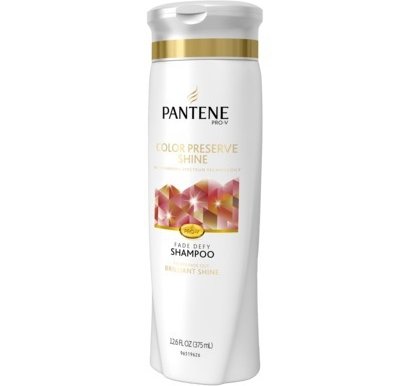 target.com color preserve
Pantene has been a staple in hair care for generations, and this color shampoo just further proves why their products remain on the shelves. The creamy consistency leaves your hair feeling fresh and clean without stripping it of its color.
4

Clear Damage & Hair Color Repair Shampoo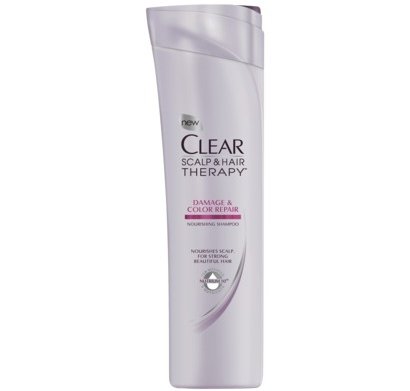 target.com damage shampoo
Clear is fairly new to the hair product scene, but it's no amateur when it comes to great color shampoo. This product does exactly what a color shampoo should do: preserve color while also repairing and moisturizing damaged strands.
5

L'oreal Color Vibrancy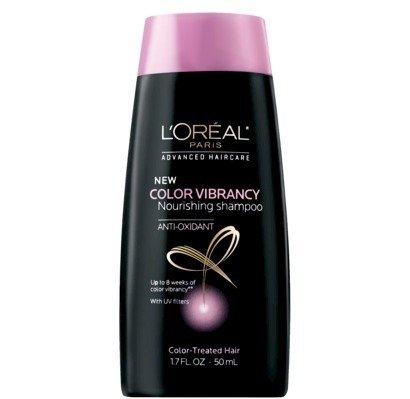 target.com color vive shampoo
This ultra-moisturizing shampoo leaves hair silky, soft, and nourished, while still maintaining your salon (or boxed!) color. It also comes in a bottle with a pump dispenser for easier use in the shower.
6

Suave Professionals Color Care
target.com shampoo
Okay, Okay, I know what you're thinking: "Suave? The least expensive stuff on the market next to VO5 is supposed to protect my hair color?". Personally, after emptying my pockets for a (seriously overpriced) cut and color last month, I decided to make up for this expense by saving on a color shampoo. I opted for Suave and have been seriously impressed. This shampoo is infused with keratin, so not only is your color being preserved, but your strands are receiving a nourishing keratin treatment as well. It's a win-win!
7

Garnier Fructis Color Shield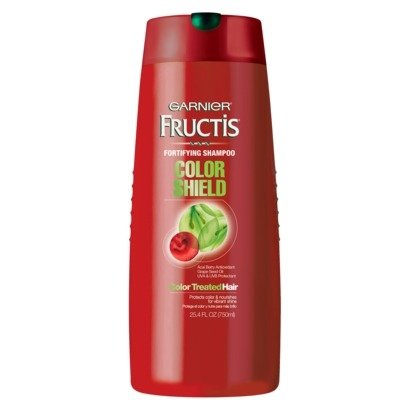 target.com color shield
Faded, brassy color? Not with this shampoo. Garnier has put out a stiff competitor in the color shampoo game that gives hair incredible strength and shine.
An added bonus to each of these shampoos is that they also have a complementary conditioner that works just as well. Conditioning your hair is very important when you have color treated hair, as color chemicals can be really harsh and damaging. Colored hair deserves extra special attention and nourishment to avoid any straw-like locks. Do you have a favorite inexpensive color shampoo?