If you want hair that looks healthy and shiny, give shine sprays a try. They will help give your hair a beautiful sheen without much effort. Glossy hair is always in style and with the help of shine sprays, you can get this much sought-after runway look!
---
1

Sexy Hair – Smooth & Seal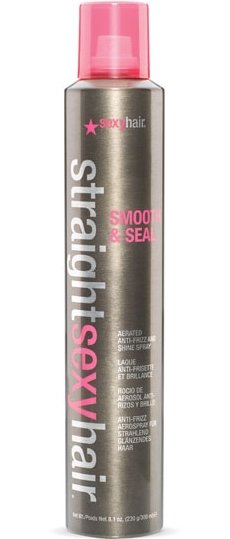 One of my all time favorite shine sprays is Sexy Hair's Smooth & Seal. This spray is ideal for girls who straighten their hair, however it works on curly hair as well. One way this spray keeps your hair shiny is by locking in moisture. This spray is long-lasting and will fight frizz to keep your hair looking sleek and glossy. You can purchase this shine spray at sexyhair.com.
---
2

Deva Curl – Shine Spray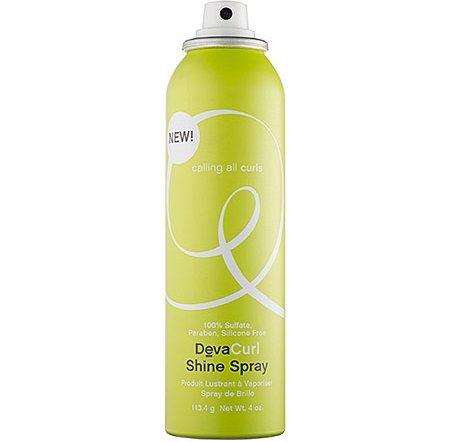 There is so much to love about Deva Curl's Shine Spray. This product will make your hair shiny while also strengthening and protecting your locks. It is designed to work with curly hair. Simply spray Deva Curl's Shine Spray onto damp or dry curls before, after, or during the styling process. Repeat as necessary! Even though it is formulated to work with curls, it makes straight hair glossy too. This product is formulated to be free of parabens, sulfates, and phthalates. Get a bottle at mydevacurl.com.
3

Not Your Mother's – Rise and Shine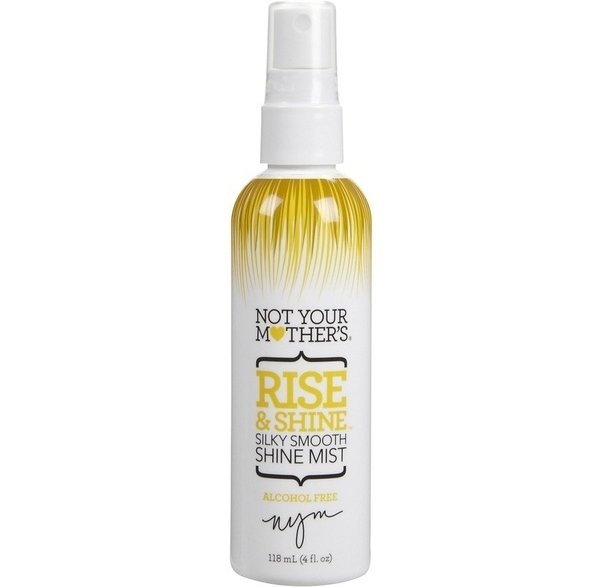 I love the Not Your Mother's collection and their Rise and Shine spray is no exception. This shine spray is formulated without alcohol so there is no need to worry about this product drying out your hair. Rise and Shine will give your hair a polished look and will also make your locks feel silky smooth. You can get Rise and Shine at your local Ulta or at ulta.com.
---
4

Bumble and Bumble – Let It Shine on (and on…)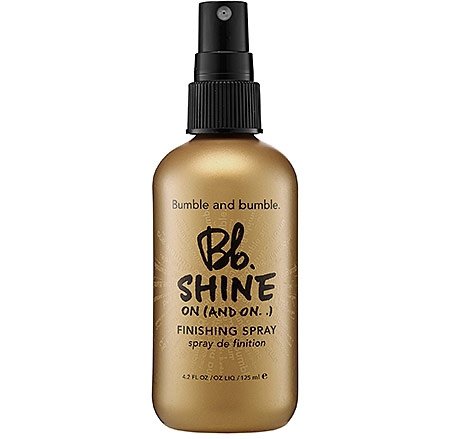 If you really want to see your hair shine, try out Bumble and Bumble's Let it Shine On spray! This mist will make your hair look glossy – not greasy. Better yet, this shine spray also controls frizz and flyaways. With this shine spray, you don't have to worry about what other products you have put in your hair because it is formulated to work with any hair product. So feel free to use your heat protectant, hairspray, and shine spray without having to worry about adverse affects. You can get a bottle of Let it Shine On at sephora.com or in store.
---
5

Sachajuan – Straight and Shine Spray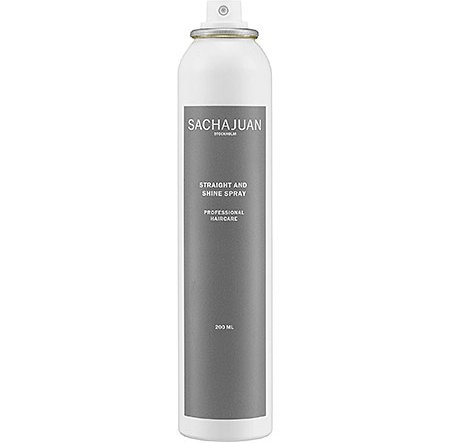 Sachajuan has created a miracle product with their Straight and Shine Spray. Not only will this spray give your hair enviable sheen, it also conditions, protects, and builds texture. You can spray this on your hair before styling to keep your locks safe from heat. You can also spray it on dry hair. It's not only good for your hair because of the benefits, it's also good for your locks because it is free of parabens, sulfates, and phthalates. Visit sephora.com to pick up this amazing shine spray.
---
6

John Frieda – Frizz Ease 100% Shine Glossing Mist

John Frieda's Frizz Ease was the first shine spray I ever used and I still love it today! This spray fights frizz with its non-greasy formula. You can get a bottle of Shine Glossing Mist for cheap at drugstores, which is another bonus. Control frizz and give your hair that gorgeous shine with Frizz Ease.
---
7

Bed Head – Headrush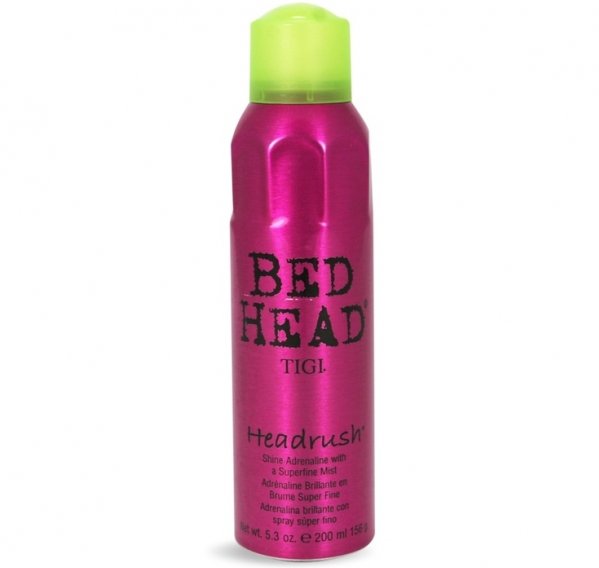 If you have highlights and/or lowlights, try using Bed Head's Headrush to create even more dimension in your tresses. Not only does this spray fight frizz, it also helps to control static build up. Your hair will look smooth, tame, and glossy once your spray your hair with Headrush. You can get a bottle at ulta.com or in store!
If you are fighting frizz and flyaways, try adding a shine spray to your daily hair routine. In some cases, you can simply use shine spray instead of hairspray, and in other instances, they work great together. Do you have a favorite shine spray that isn't on this list? If so, tell us about it in the comments!
---
Comments
Popular
Related
Recent