As we gain more awareness into the ingredients used in many mainstream shampoos, natural shampoos are gaining more popularity. Whether you're trying to find a gentle cleanser or stay away from sulphates and other chemicals, natural shampoos are a great way to save your hair and help the environment. If you're still on the fence about trying a natural shampoo, I think this list of natural shampoos might encourage you to make the switch!
---
1

Phytojoba Intense Hydrating Shampoo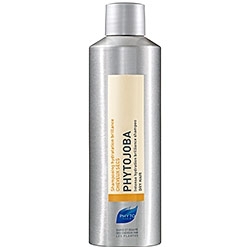 Aside from the obvious benefits of not using a ton of chemicals, natural shampoos are also highly nourishing and beneficial to all hair types. Phytojoba's hydrating shampoo is coconut-based with jojoba oil and cornflower and mallow extracts for a deep clean that rehydrates as you wash.
Price: $19.00 for 6.7 oz. from sephora.com
---
2

Avalon Organics Shampoo, Thickening, Biotin B-Complex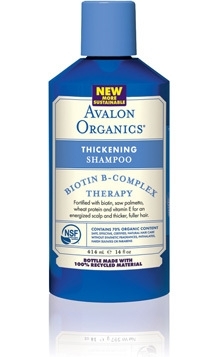 If you've noticed that your hair is thinning and could use some help in the strengthening department, Avalon Organics has a vitamin and protein enriched shampoo that'll knock your socks off. This natural shampoo not only helps to gently cleanse, but it also adds volume and stimulates the scalp for new growth!
Price: $10.99 for 14 oz. from avalonorganics.com
Trendinig Stories
More Stories ...
3

Dermorganic Daily Conditioning Shampoo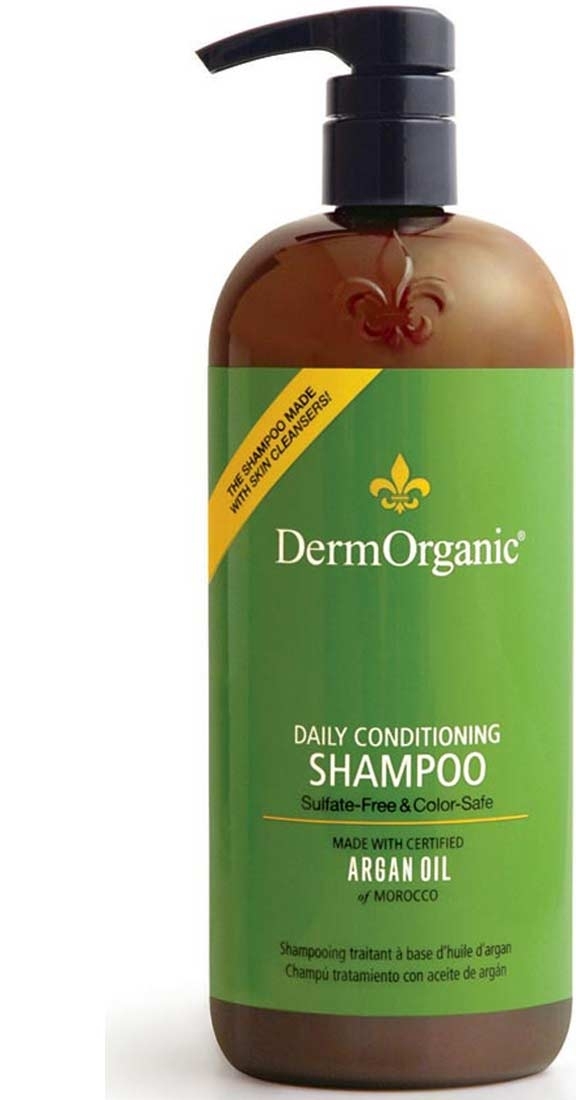 Stressed out tresses can breathe a sigh of relief because Dermorganic is here to rescue your hair. Dermorganic has a proprietary blend of amino acids, argan oil and fatty acids to strengthen, moisturize and replenish your hair each time you wash. Gentle enough for color-treated or permed hair, you'll never want to switch shampoos again!
Price: $16.00 for 12 oz. from dermorganic.com
---
4

Giovanni Tea Tree Triple Treat Shampoo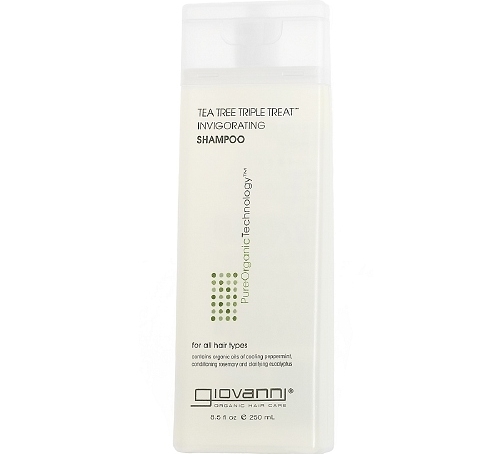 You've heard of the triple threat, but now it's time to give your hair the triple treat! Fortify your hair and ease itchy, dry scalps with certified organic botanicals.This sulphate-free shampoo gently cleanses hair while stimulating the scalp for a revitalized, fresh feeling each time you wash your hair.
Price: $8.49 from drugstore.com
---
5

Carol's Daughter Black Vanilla Moisturizing Sulfate-Free Shampoo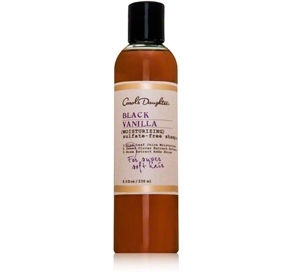 Carol's Daughter's Moisturizing Sulfate-Free Shampoo gently cleanses your scalp and hair while leaving it hydrated, shiny and soft. You'll notice more manageable hair with each use and the intoxicating black vanilla scent will have you addicted!
Price: $13.00 for 8 oz. from beauty.com
---
6

Rahua Shampoo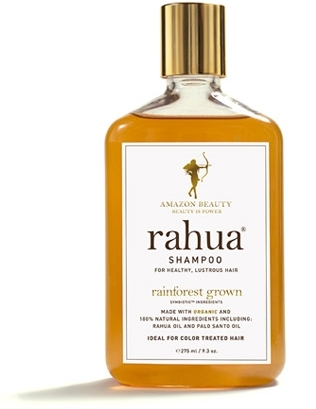 Color-treated hair needs special care and Rahua's organic and natural shampoo can help nourish and restore moisture in even weak, damaged hair. This gluten-free shampoo features quinoa, coconut and shea butter, along with a soothing fragrance to make shower time more like spa time.
Price: $32.00 for 9.3 oz from rahua.com
---
7

DevaCurl No-Poo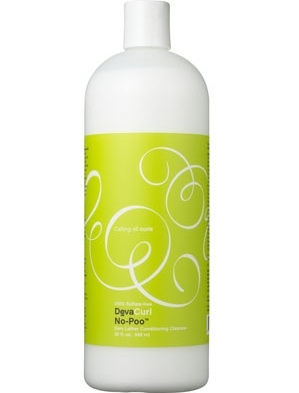 If you're new to the "No Poo" way of hair care, it will revolutionize the way you wash your hair! No poo basically means you're washing your hair with non-traditional shampoos in order to preserve the natural oils from the scalp. DevaCurl's No Poo is a non-lathering shampoo alternative that nourishes the scalp while defining your natural curls.
Price: $18.95 for 12 oz. from store.devachansalon.com
---
8

John Masters Organics Lavender Rosemary Shampoo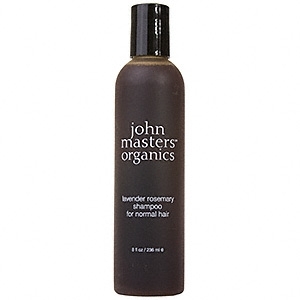 John Masters offers an organic shampoo that is a gentle and soothing to the senses and the scalp. The lavender and rosemary scent is sure to lull you into a tranquil state while the coconut cleanser gently removes dirt and excess oil. You'll be left with the soft, revitalized hair that you always knew you had.
Price: $16.00 for 8 oz. from dermstore.com
---
9

Alterna Caviar anti-Aging Replenishing Moisture Shampoo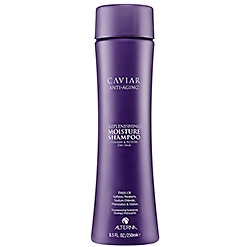 Caviar isn't just for the rich and famous! Give your tresses the royal treatment with Alterna's Replenishing Moisture Shampoo. This restorative shampoo will enrich each strand with Seasilk, Enzymetherapy and Color Hold with UVA/UVB protection for soft, healthy hair that's pampered and protected from the elements.
Price: $32.00 for 8.5 oz. from sephora.com
---
10

Kiehl's Sunflower Color Preserving Shampoo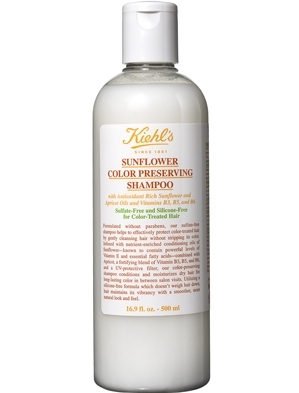 There's nothing more maddening than spending hundreds on your hair color only to see it fade. Protect color-treated hair from damage and fading with Kiehl's Color Preserving Shampoo. This paraben, silicone and sulphate-free shampoo will moisturize hair and help color stay vibrant in between salon visits so you retain color longer and hair stays stronger.
Price: $18.00 for 8.4 oz. from kiehls.com
---
11

Jason Natural Cosmetics Restorative Biotin Pure Natural Shampoo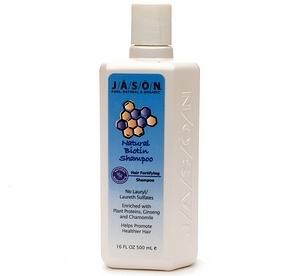 I've always trusted the JASON brand for all-natural health and beauty items at fairly reasonable prices. Their natural shampoo gets high marks for helping relieve itchy scalps while revitalizing damaged hair. It's like getting the qualities of a conditioner in a shampoo. Packed with plenty of B vitamins and botanicals, this shampoo is like a vitamin for your hair!
Price: $15.29 for 16 oz. from drugstore.com
Natural shampoos are quite impressive for being so gentle. Many people have had issues with natural shampoos in the past because they didn't seem to give a deep cleansing, but that's not the case with these shampoos. All of these babies are formulated to be tough on debris and gentle on our hair so strands are soft, shiny and better than ever! Have you tried any natural hair care products? What did you think?
---
Comments
Popular
Related
Recent