Caring about what products, and chemicals, we expose our bodies to is becoming a popular topic for discussion, one that leads many people to organic hair products. As well as the effects on our bodies, the environmental impact of waste products is also a cause for concern. For some, products containing organic ingredients are an increasingly viable option. Below are just a few organic hair products that you may want to check out.
---
1

Intelligent Nutrients Certified Spray-on Detangler

**


Price:** $26.00 at drugstore.com
This spray-on detangler is a certified organic hair product. It is designed to condition hair and protect it from damage. The genius of this product is in its multiple uses. It can be used as a detangler, curl activator, or conditioner. You can also spray it on as a moisturiser.
---
2

Hamadi Organics Ginger Soymilk Hair Wash

**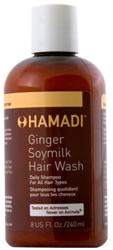 Price:** $27.00 at hamadibeauty.com
This shampoo is designed for all hair types. It is made from essential oils such as ginger, sweet orange and rose wood. The inclusion of soy milk is designed to seal in moisture. This shampoo is made from 100% organic essential oils and plant extracts, and is completely biodegradable.
---
3

Intelligent Nutrients Destress Express Hair & Body Treatment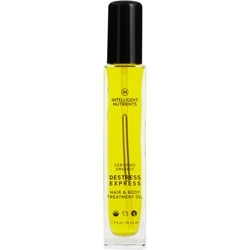 Price: $42.00 at barneys.com
This treatment is a treat for your hair. It is made from a blend of essential oils and claims to have therapeutic benefits. This organic hair product also has antiviral, antiseptic, and antibacterial properties. It is not only designed to be used on hair, but on the body as well.
---
4

John Masters Organics Sea Mist Sea Salt Spray with Lavender
Price: $16.50 at johnmasters.com
Sea salt sprays are a great way for getting that tousled, beach hair look. The key ingredients in this particular product are sea salt and lavender. The sea salt helps create texture and volume while the lavender protects hair from drying. This product contains certified organic lavender, and is safe for using on colour treated hair.
---
5

John Masters Organics Hair Pomade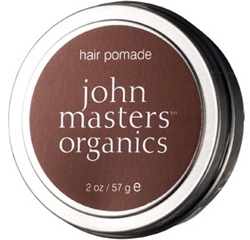 Price: $20.00 at johnmasters.com
This product is made with certified organic ingredients. It is designed to smooth frizzy hair and to add texture and shine. To use the product, simply apply to hair and style as desired. What's more, it can also be used as a hand balm or cuticle softener!
---
6

Aveda Be Curly Curl Enhancer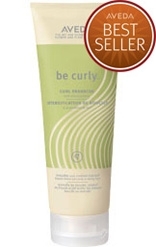 Price: $19.00 at aveda.com
This product is a popular choice for controlling and enhancing a curly head of hair. It is intended for curly and wavy hair and is purported to boost shine, tame frizz, and intensify curls. Simply apply to towel dried hair before styling. This product consists of certified organic ingredients such as aloe, marshmallow root, and lavender.
---
7

Tela Beauty Organics Guardian SPF 18 Sun Protection for Hair and Scalp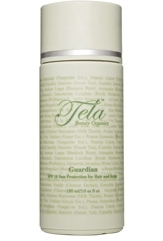 Price: $32.00 at shop.nordstrom.com
Tela products consist of a base blend of 35 certified organic ingredients. It contains a range of organic antioxidants, carrot, and forsythia. This particular organic hair product is aimed at providing protection from harmful UV rays and heat styling. It can be used on wet and dry hair.
---
8

Aveda Pure Abundance Volumizing Hair Spray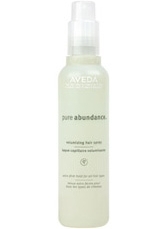 Price: $16.50 at aveda.com
This style-expanding micro mist is designed to give hair added volume and lift. It is infused with certified organic acacia gum, jojoba, and marshmallow root. The formula is quick drying and resistant to humidity. To apply, simply spray onto dry hair.
As you can see, there quite a few brands dedicated to creating organic hair products. They already have a great reputation. Would you consider going organic?
More
Popular
Recent