Instead of your usual ponytail to keep your hair up, how about sporting some new ways to wear your hair this summer? Whether your hair is short or long, there are some fresh new ideas for hairstyles that I'm in love with lately. Let this summer be the year you do something different to your 'do! Check out these new ways to wear your hair this summer and try one today!
---
1

The Mermaid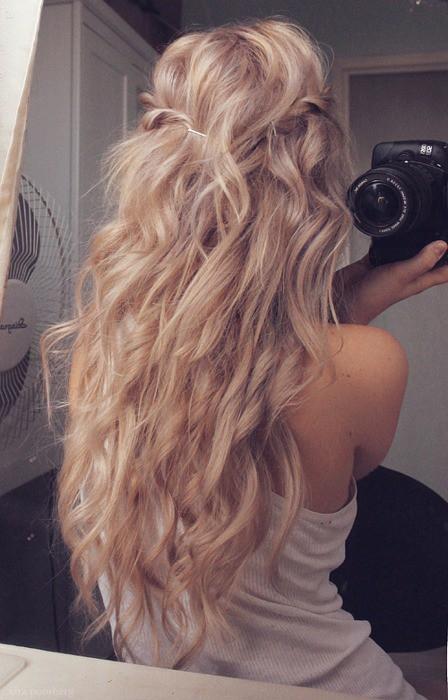 This look is one of my favorite ways to wear your hair this summer. It has luscious, flowing waves like a mermaid's hair and is braided at the top around the sides for a little elegant, yet youthful twist. This would be a great poolside hairstyle next to that hot, new swimsuit you'll be wearing this summer!
---
2

Knots and Twists

If you want an updo that isn't too fancy but still gives you some style, choose a twist or braided knot. This works for medium-long length hairstyles and can be very helpful for keeping those locks off your shoulders to keep you nice and cool this year.
3

Soft and Sweet Curls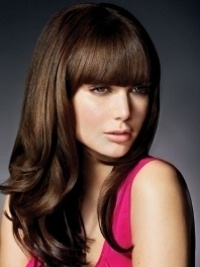 Bangs are back, ladies, and so are soft, sweet curls. How about combining the two in this creative hairstyle? Curls that are soft and not too harsh are perfect for short, medium or long hairstyles. To get this look, use hot rollers instead of curling irons, a sleek hair balm, and ask your hair stylist to give you longer, blunter bangs if you want to try adding bangs.
---
4

The Boho Braid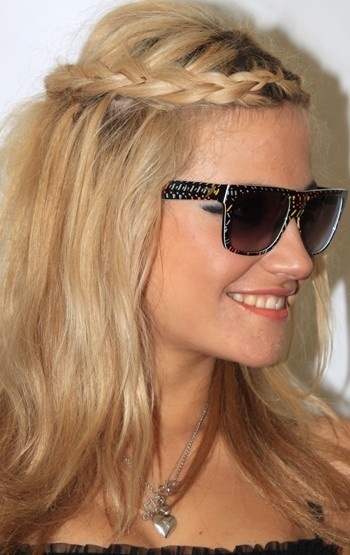 The Bohemian (Boho) trend is hot right now, and especially in the world of summer hairstyles. To get this look, let your hair air dry to give it a wavy, loose look, create two braids from each side of your hair in alignment with your forehead, and join them at the back of your crown so they meet in the middle. This look is really popular with celebrities right now and could be done with any length of hair.
---
5

Soft and Sweet Bun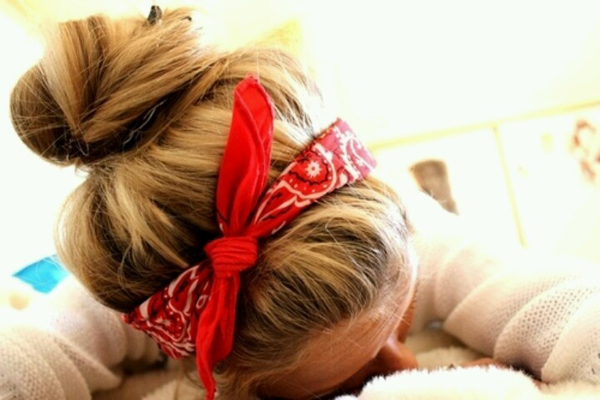 Lauren Conrad was one of the most well-known celebrities to make the bun fashionable again, and the trend isn't going anywhere. Twisting your hair into a soft, silky bun at the top of your head is perfect for a casual or more elegant outing. If you want to add some style, try adding in a bandana, headband or scarf. I love this look for days by the pool when I still want my hair to look pretty without it getting in my way!
---
6

Short and Shaggy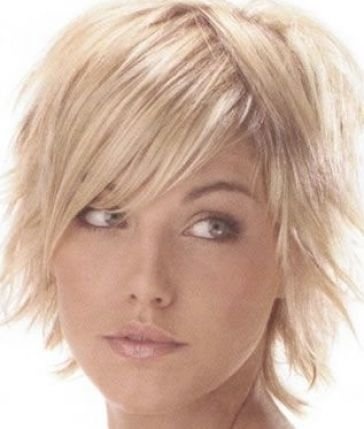 Maybe you don't even want to think about your hair this summer and want to cut it off, or maybe you have short hair and just need to add a little flair to your hair. This short and shaggy look would be perfect to keep your hair out of your way and still add a little style to your locks. I think this look would be super-cute with any hair color and would be awesome for those hot days of summer when you don't want to mess with your hair.
---
7

The Long Bob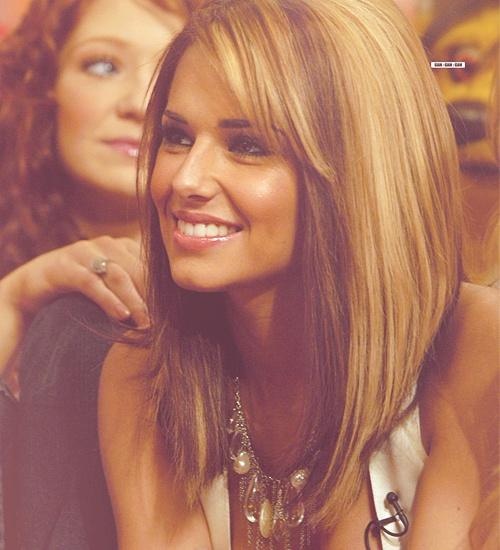 If you're thinking of trying a new hairstyle or a new hair cut this summer, try the long bob! I'm obsessed with this hairstyle, especially for summer. Add in a few highlights and you've got yourself one trendy, sexy hairstyle. This would be easy to maintain and would look great for casual outings or more formal ones. If you've got the guts to cut your hair, go for this look, which still gives you some length, but is also short enough to be low-maintenance and keep your hair off your back.
This summer, ditch your usual hairstyle and try something new. If you don't like any of these ideas, search the web for some styles that suit you better and add some variety to your hair routine. What is your favorite way to wear your hair in the summer?
---
Comments
Popular
Related
Recent