Health magazine is a great place to go for wonderful products that are designed for your best look and health, including these best detanglers for summer hair. It's not surprise that being the ocean, swimming in the pool or lounging in the sunshine can really do a number on your locks. By using a detangling product, you can enjoy everything that summer has to offer and still have the best looking hair around. So, without further ado, here are the best detanglers for summer hair. Each of these is sure to give you the lovely mane you crave this summer!
---
1

Not Your Mother's Knotty to Nice Conditioning Detangler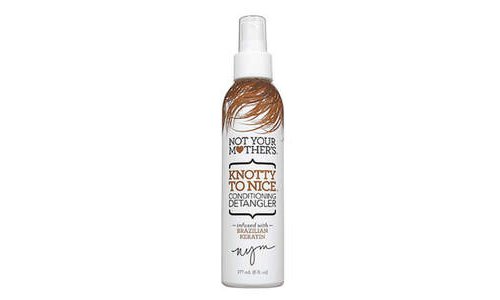 Living up to its title, this detangling treatment will grant smooth hair and painless brushing.
To buy: $10; walmart.com
---
2

Sheamoisture Raw Shea Butter Extra-Moisture Detangler

Along with knot relief, this is the perfect tool for restoring dry, damaged hair.

To buy: $12; target.com
3

John Frieda Beach Blonde Smooth Seas Detangling Conditioner

As the mint-infused conditioner is unwinding the toughest knots, it's also refreshing the scalp and hydrating the hair.

To buy: $9; target.com
---
4

Pantene Pro-V Repair Light Detangler

This light conditioning treatment will separate knots while also preventing breakage.

To buy: $5; walmart.com
---
5

L'Oreal Kids Tangle Tamer

Don't hesitate to share this pear-infused detangler with your children. Get this: it also tames bed head.

To buy: $3; walmart.com
---
6

Paul Mitchell Lite Detangler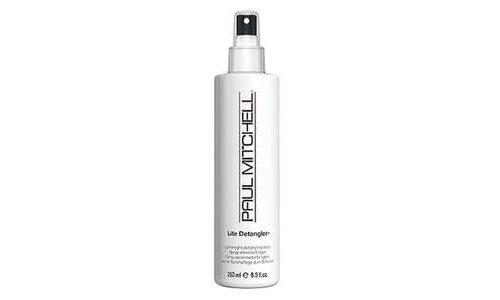 This gentle formula will do more than relieve tangles, it will also leave the hair with more body and shine.
To buy: $14; walmart.com
---
7

Johnson's No More Tangles Detangling Spray

Not only is this spray a steal, but it is also perfect for ridding knots in both wet and dry hair.

To buy: $6; walgreens.com
---
8

Living Proof Curl Detangling Rinse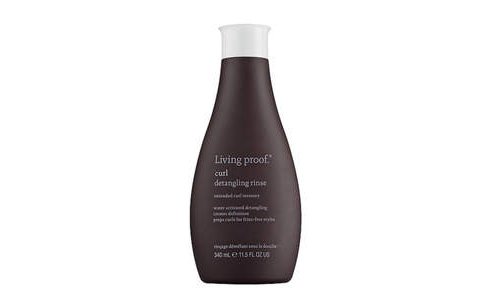 This water-activated detangling formula is perfect for preventing frizz and prepping curls while in the shower.
To buy: $26; sephora.com
---
9

Aquage Hydrating Detangler

Equip with advanced hair color protection, this formula will hydrate and silken damp hair while detangling.

To buy: $20; walmart.com
---
Popular
Related
Recent