I know how frustrating finding the right products for stubborn hair can be. Some people say, you get what you pay for, making the more expensive ones better. I totally disagree after trying endless solutions to cure my dry, brittle, hard-to-grow, and straight, yet kinky hair. I have incredibly thick hair, which I like, but on a bad hair day, it can be a nightmare! It used to break, and shed something terrible, and waiting for it to grow was like waiting on Christmas as a kid. It used to grow only about an inch every few months, and for my impatient self, that just wouldn't cut it! Now, I've not only found products to help it grow, but also to keep it shiny, moisturized, silky and strong! Here are my top 7 favorite products for stubborn hair, which work wonders, leaving me more spare time and more hair in my head instead of in my brush or on my floor!
---
1

A Fabulous Hair Skin and Nails Supplement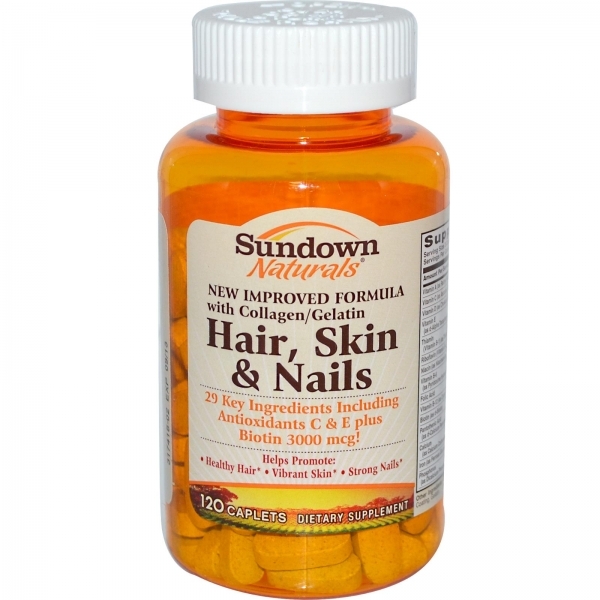 There are literally tons of great products for stubborn hair out there, but one of my must-haves is a good hair, skin and nails supplement. I've tried many, but this one by Sundown Naturals brand is my favorite. It is packed with tons of nutrients that keep hair strong, shiny, help it stop breaking, and most importantly, help it to grow! This brand contains a two month supply, which makes it a real steal of a deal considering the price. I've noticed about a 3 inch growth in two months since using this. My hair also seems stronger and shinier, which leaves it easier to manage too.
2

Jojoba Oil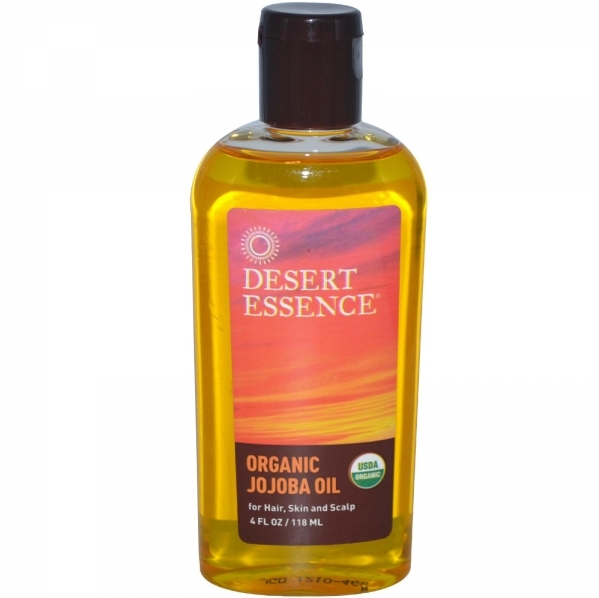 If you have dry hair like I do, you'll like this product a lot! This product is full of nourishing ingredients that keep hair from breaking, and help it maintain its shine. To apply this oil, place it on your hair before showering and rub it in thoroughly. Pin your hair on top of your head so it stays out of the way. Then, hop in the shower and wash your face and body first. The moisture and humidity from the shower will increase the strength of the oil and help your hair absorb the oil better. Then, take down hair, and wash and condition as normal. You'll notice as you comb out your hair that it isn't only stronger, but easier to comb through, silkier, and it dries beautifully. I don't even need styling agents at all on the days I use this stuff, which saves me money and makes me one happy girl!
---
3

Nourishing Hair Spray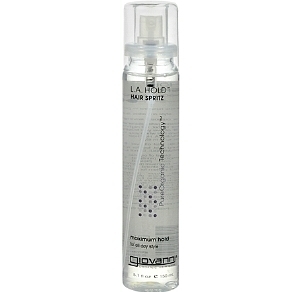 If you can't go without hair spray, don't worry; you don't have to! The trick to buying hair spray is to buy one that won't dry your hair out and cause it to break or be sticky. Giovanni is a brand I trust since they make quality beauty and skin supplies that won't dry your hair or skin out, and they contain nutrients to nourish them instead. This hair spray is one that I like to use on occasion if I create an updo or a hairstyle that I need to stay in place for a while. It makes my hair super soft, but also keeps it in place. Plus, I know I'm not spraying any nasty or sticky chemicals all over my hair in the process.
---
4

A Great Leave in Treatment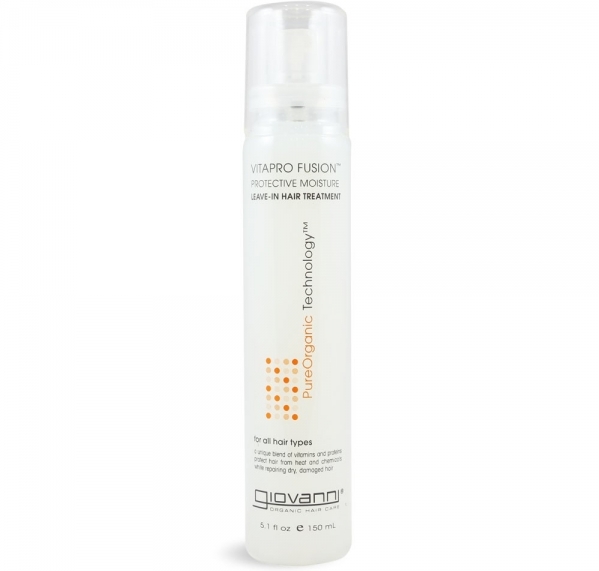 On days I don't want to wash my hair, I always like to still condition it to keep it shiny, and to keep it from breaking. If you have oily hair, you can actually use a leave in treatment when you get out of the shower instead of a heavy pre-conditioning oil like the oil I mentioned above. A great leave-in treatment I like is Giovanni's Vitapro-Fusion Protective Moisture Leave-In. It is rich in nutrients that keep your hair smooth, but won't make it oily. I spray this on my dry hair and then comb through to create a silky texture. It won't weigh your hair down and it smells great too! You can even use this leave-in treatment on wet hair when you get out of the shower to ease the combing process so you don't break your hair when brushing it as it is wet.
---
5

Anti-Frizz Agent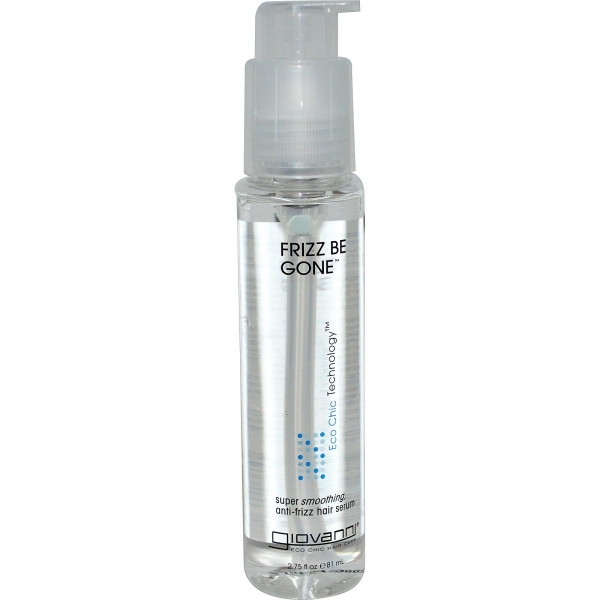 If frizz makes your hair a wreck, a little bit of anti-frizz spray can make all the difference. One stylist I had once put anti-frizz spray on my hair that left it sticky and hard to manage, so for a while, I was afraid to use it. Then, I tried this version by Giovanni and was amazed at the difference. There aren't any harsh chemicals used in this brand, and all I have to do is spray a little on my hair when it is being particularly difficult and frizzy. In just minutes, it is under control, and even looks healthier too, which I love. Try spraying this a few minutes before you finish the details on your hair. It makes all the difference between frizz and fabulous!
---
6

A Hair Rinse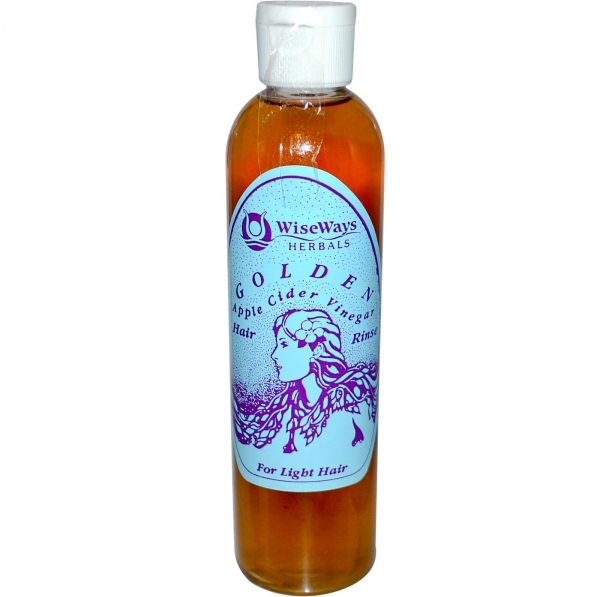 I've always heard that apple cider vinegar makes a great hair rinse to remove build-up in the hair and scalp, but it always made my hair so dry! I tried a product by Wiseways that includes apple cider vinegar, but also other ingredients to keep hair from drying out and I loved it! This products increases shine in the hair and I apply it on before I shampoo on days I don't use pre-conditioning oil. It removes product build-up and also helps get rid of dandruff or flaky scalp from changes in the weather.This brand also makes one version for lighter hair, and one for darker hair, so it maintains your natural color.
---
7

Hair and Scalp Cream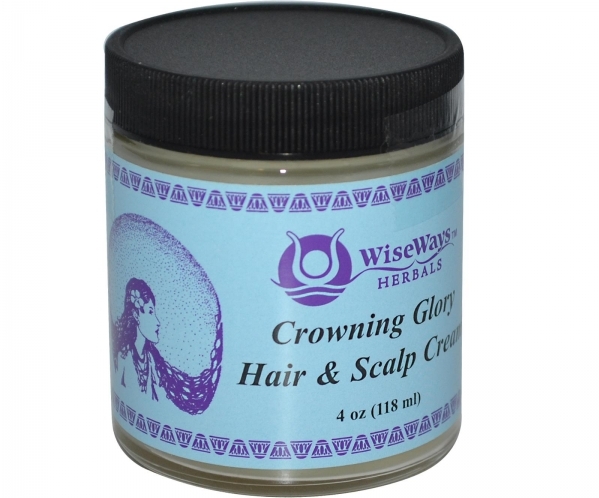 Perhaps you're suffering dry hair and scalp, which can be a nightmare, I know! I've even dealt with dry scalp and oily hair at the same time, which makes it pretty confusing when deciding what to put on your hair! That's why I love this product by Wiseways Herbals. It increases moisture to the hair and the scalp, without causing oiliness at all! It contains no greasy ingredients, and it keeps your hair smooth too. It even increases how thick it appears, from my experience. I apply this after I shower and before I comb through on days my hair is extremely dry. Or, I moisturize it into my scalp after washing my hair on days I'm suffering dry scalp. It is great to have on hand any time your hair is being stubborn and hard to manage. I find my hair also smells incredible after using this all natural based product, and it seems easier to style too.
All of us deal with stubborn hair at some point. Most of us want hair that someone else has, or we just get tired of our own. Either way, certain lifesaver products can make all the difference. These are my favorite products for stubborn hair, so what are yours?
---
Comments
Popular
Related
Recent