No matter what your budget, we've got some of the best at home straightening products and treatments for you to choose from. Depending on your needs, some products may offer better results than others, or may fit your price range better. Plus, there's no rule that the most expensive kinds are always the best, but a few do stand out for their amazing results. At home straightening products usually contain keratin, which smooths down the hair, seals the hair strands and nourishes them to give you a straight, shiny effect. Check out our most favorite at home straightening products out there, and be sure to find the one that's just perfect for you!
---
1

Keratin Complex Intense RX Ionic Keratin Restructuring Serum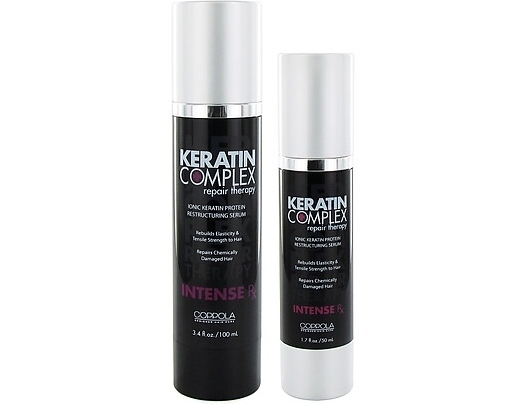 Keratin is a great brand to turn to when in search of the best at home straightening products. Hair straightening products by Keratin brand are pricey, but are some of the best products on the market to turn to for great hair that's straight, healthy and shiny. You only need to apply a small amount of Keratin Complex's Serum to wet hair after shampooing for instant results, thanks to its protein rich formula that has the power to transform and straighten hair after just one use.
Price: $60.00 at amazon.com
2

Keratin Earth Hair Straightening & Smoothing System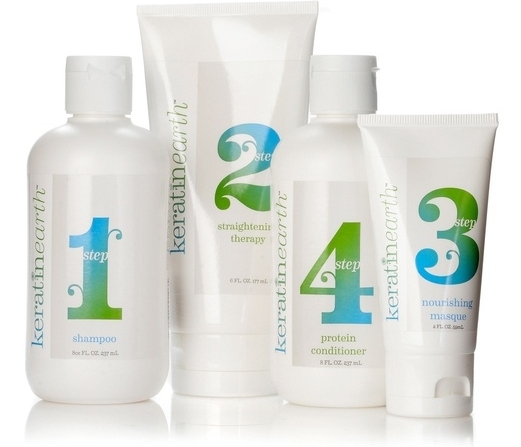 If you need something that is going to last you a long time and don't want to have to reapply your hair straightening product too often, try Keratin Earth's Smoothing System. It comes with 4 products to use in steps to straighten hair for 30 days. As a bonus, it is also a formula that is free of formaldehyde and is enriched with botanical extracts. This complete kit comes with a shampoo, straightening therapy, nourishing masque, protein conditioner and was an Allure Magazine Best of Beauty Award Winner in 2012.
Price: $99.00 at blissworld.com
---
3

Keratin Perfect 30-Day Brazilian Hair Smoothing System Essentials Collection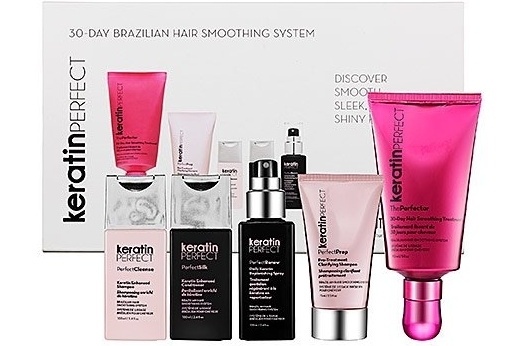 If you want a salon quality product, try Keratin Perfect's 30-Day Smoothing System. With multiple products included, this is an all-in-one defense system to prevent frizz from the start. It works to fight frizz and naturally tame down your hair, but doesn't include specific straightening ingredients, just so you know.
Price: $95.00 at sephora.com
---
4

Living Proof Straight Spray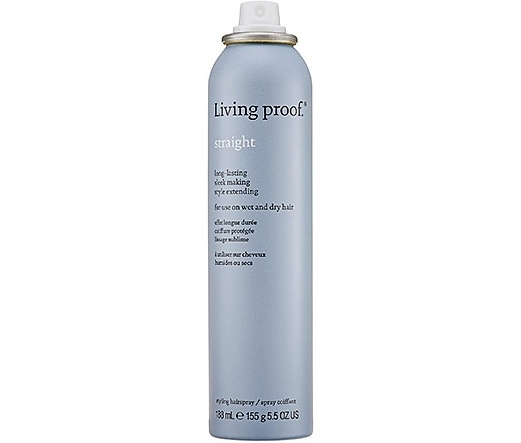 Living Proof is a great brand to turn to for whatever your hair care needs. Their styling spray is one of my favorite products, and really helps to straighten the hair fast and efficiently. It is designed to extend your straight look by days, so you can use less of it over time. The best part is, it can be applied to wet or dry hair and is oil free.
Price: $29.00 at sephora.com
---
5

Ojon Super Sleek Hair Straightening Treatment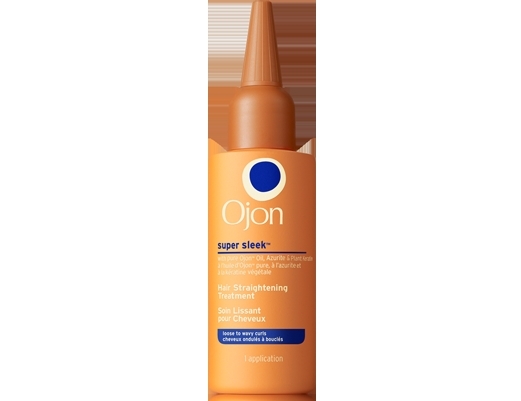 This fabulous product isn't only free of drying and toxic formaldehyde, but is also formulated with keratin, the most powerful straightening treatment on the market today. This treatment lasts for up to 30 shampoos, which means you use less of it and the cost of this product is well worth it since it lasts up to 6 months or more.
Price: $39.00 at ulta.com
---
6

Lasio Rio De Keratin Cocolada Keratin Treatment Starter Kit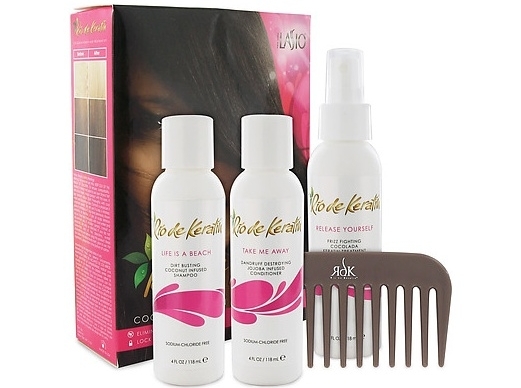 Lasio's Rio de Keratin treatment also lasts up to 30 days, and it smells great! It is another treatment set to use if you want something comparable to what you'd get at a salon. It is also safe to use on colored, highlighted and chemically relaxed hair. The complete kit includes each of the following: Cocolada Keratin Treatment, Cocolada Shampoo, Cocolada Conditioner, comb and a set of gloves.
Price: $75.00 at amazon.com
---
7

Simply Smooth Touch of Keratin at Home Smoothing Treatment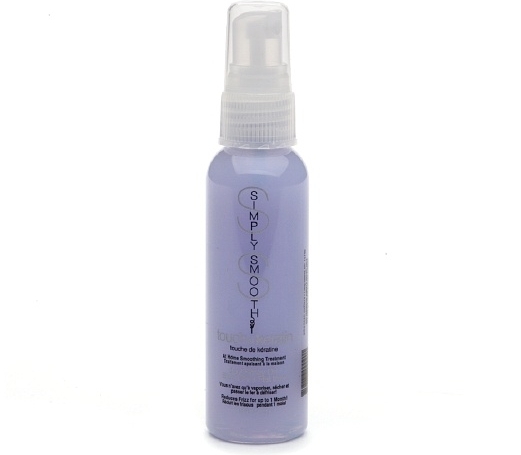 This product truly lives up to its name and requires nothing but a spray, blow dry and quick flat iron to achieve flawless results for up to 30 days. Simply Smooth products are some of my stylist's favorite products, which she has always recommended for me to use. Though it is pricey, results will last you up to 30 days or 16 shampoos.
Price: $39.00 at amazon.com
---
8

Liquid Keratin 30 Day Straight-Smooth-Strong & Long Treatment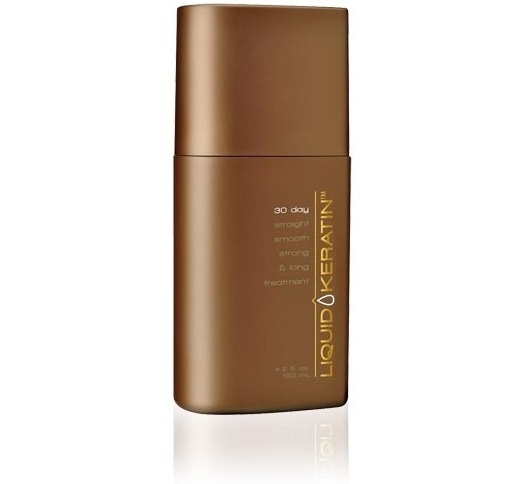 If you need a spray-in treatment that is simple to use and requires little maintenance, give Liquid Keratin Treatment a try. This product works in under 30 minutes and is ideal for those who have natural waves and don't want to lose them, but simply need a little help with extra frizz. This product is also really safe to use on hair since it has no harsh chemicals or formaldehyde. It also can be used once a week, or every couple of days to extend the length of this product.
Price: $29.00 at amazon.com
---
9

PhytoSpecific PhytoRelaxer Index 2 - Normal, Thick, Resistant Hair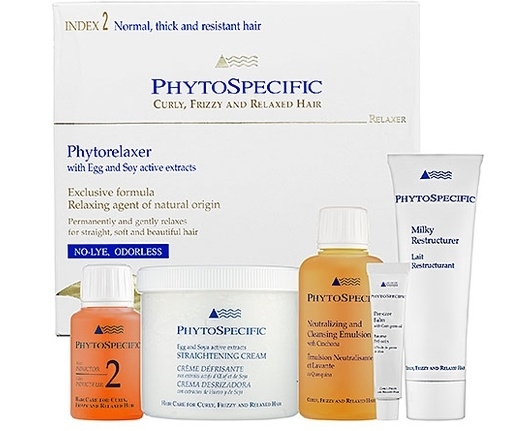 This great product is made from natural ingredients, including egg and soy for a protein boost to enhance collagen production in your hair strands. PhytoSpecific's Relaxer calms coarse and curly hair without the use of harsh chemicals and comes with multiple products to give you the best results possible. The complete set contains: 0.33 oz. Pre-Care Balm, 7.60 oz. Straightening Cream, 2.02 oz. Index Inductor 2, 4.22 oz. Neutralizing and Cleansing Emulsion and a 2.53 oz. Milky Restructurer.
Price: $60.00 at sephora.com
---
10

Frizz-Ease 3-Day Straight Semi-Permanent Styling Spray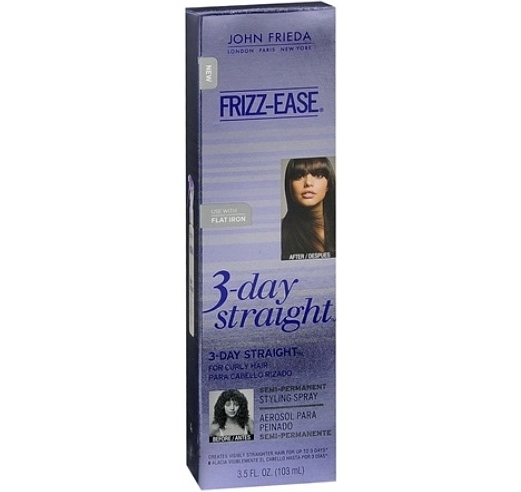 Though this product is very effective, isn't isn't a permanent treatment. Frizz-Ease's 3-Day Styling Spray is highly rated for its affordable price, no fuss application and amazing results that make it a top frizz-free fighter on the market.
Price: $10.00 at ulta.com
---
11

Organix Ever Straight Brazilian Keratin Therapy Hydrating Keratin Masque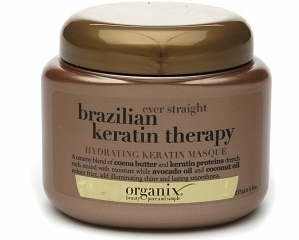 Organix is one of the best affordable brands to trust for whatever hair need you have. I have personally been using their products for years and can't imagine life without them. For straightening your hair fast, I would suggest using this Brazilian keratin therapy treatment. It is a masque that is applied to hair either before or after shampooing, and I personally like using just a teeny sized amount as a leave in conditioner. You can also put about two tablespoons in a spray bottle and add water. Then, shake it really well, and you have your own leave-in at home spray!
Price: $6.79 at drugstore.com
I love my straight iron as much as the next girl, but sometimes, I need a little extra boost, which is why I love these products so much. What's your favorite tip for getting straight hair?
---
Comments
Popular
Related
Recent