If you think only little girls can wear hairstyles with ribbons, you're totally wrong. You can rock a ribbon in your hair without looking like you belong in kindergarten. The trick is to choose a thinner, smaller ribbon rather than a huge one that takes over the top of your head. Fancy hairstyles are trendy right now, so go ahead and give these hairstyles with ribbons a try and let me know what you think.
---
1

Braid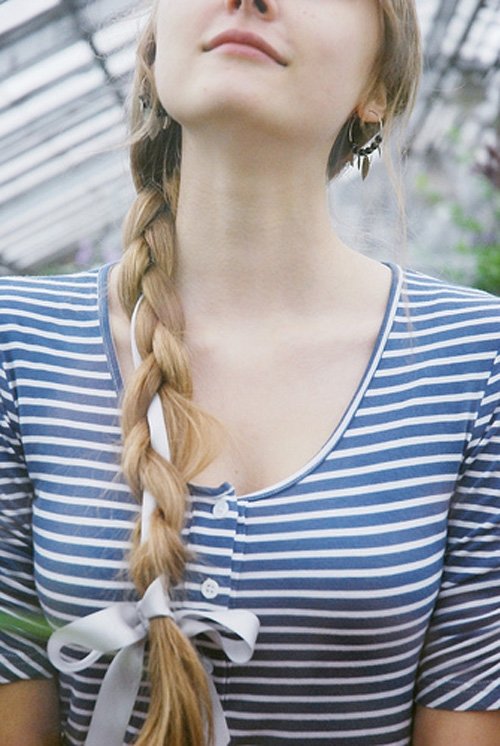 I love to braid my hair during the summer because it keeps the hair off my neck so I don't get too hot. It you want to glam it up for work or a wedding, this is one of the best hairstyles with ribbons you'll ever find. Start by securing the ribbon around a ponytail. Then as you braid the ponytail down, weave the braid into one of the sections of hair. Wrap it around the rubber band at the bottom and then finish the look with a little bow.
---
2

Half up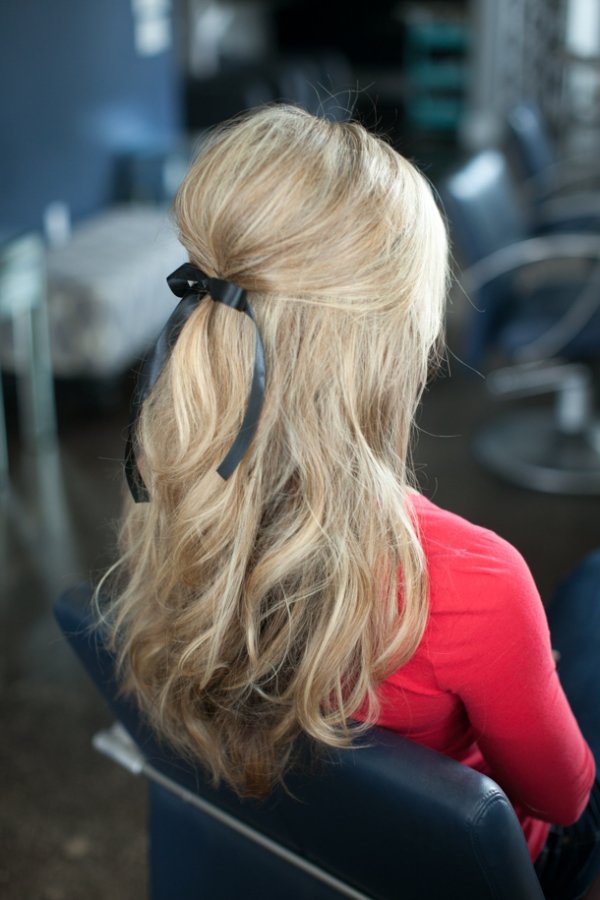 A half up hairdo is great for lots of events, including church. You can do half up with curls or straight hair and it will still look great. Pull your hair back starting above your ears and secure it with a small clip or a couple of barrettes. Tie a length of ribbon into a bow and add it to the look.
---
3

Top Knot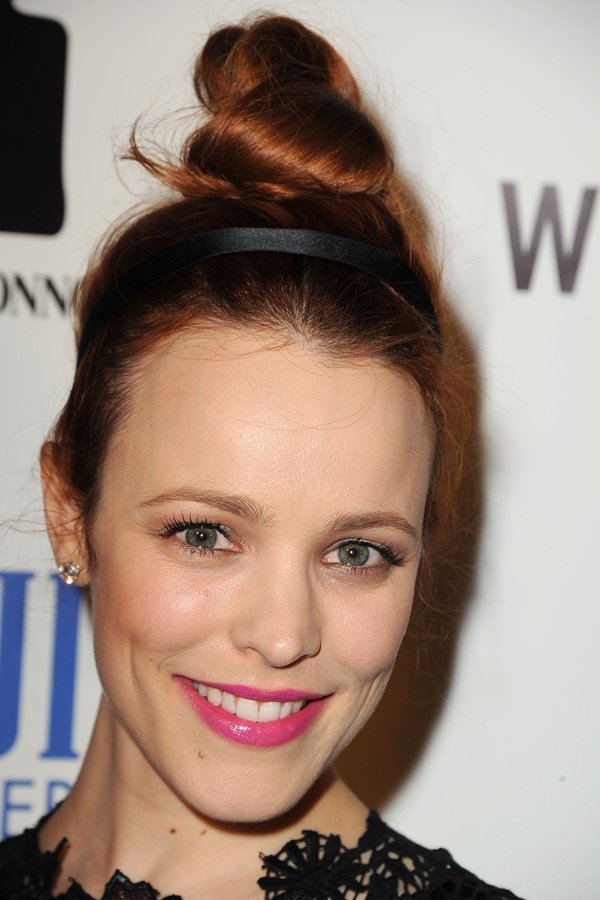 Your top knot doesn't have to be reserved for your workouts. You can rock it out for quite a few things. Once you have the top knot in place and it looks the way you want it to, simply tie a ribbon around it. Put a small bow at the top and you're good to go. Choose a ribbon that matches your outfit and you're ready to face the world.
---
4

All down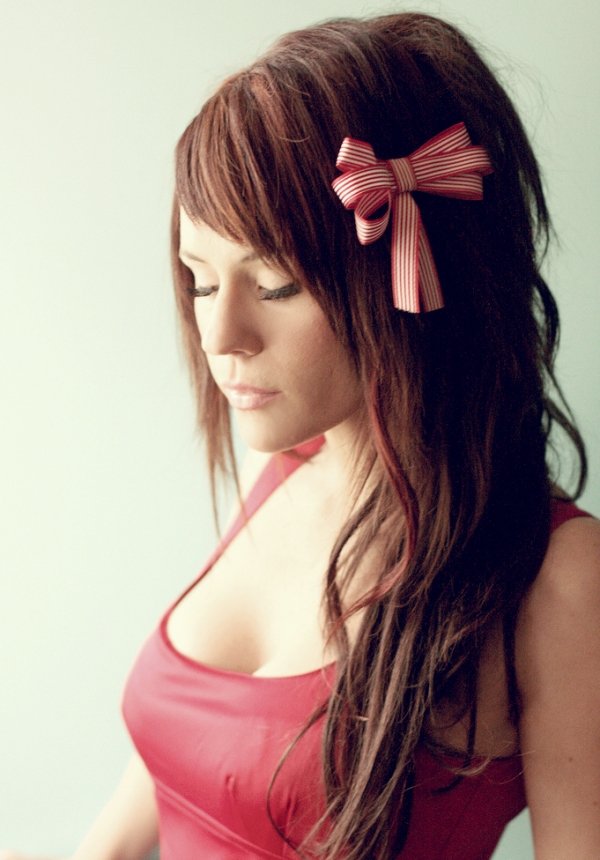 If you're the kind of girl that prefers to wear your hair down, you don't have to give up a ribbon. Get your hair arranged and settled the way you want it. Then tie a ribbon in like a headband. You can tie a small bow at the top of your head or leave it underneath your hair at the nape of your neck for a simpler look.
---
5

Around a Bun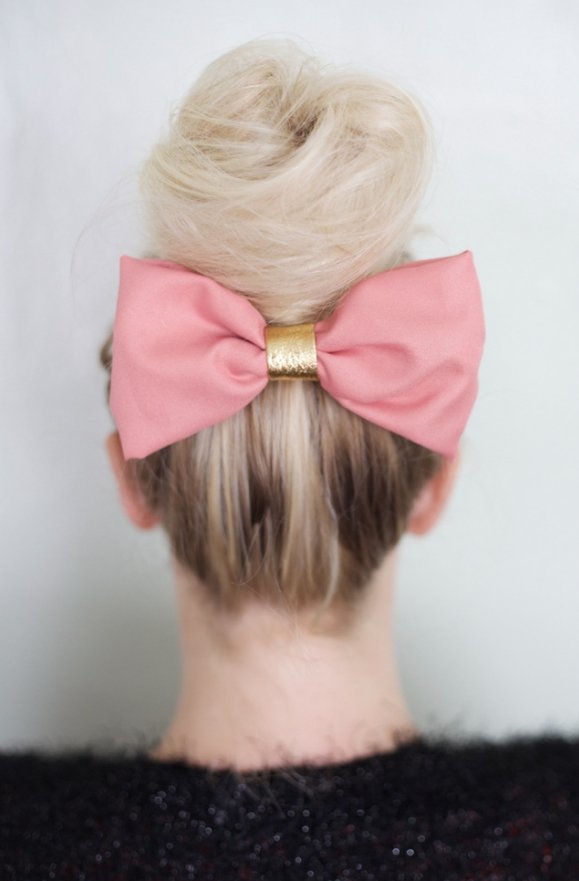 I love a side bun for events both casual and formal. It's so easy to do, but it looks elegant and sophisticated, even if you're just heading to the grocery store to stock up on snacks. To make the look even more fun, I like to tie a small ribbon around the bun. This look also works for a bun in the back. You'll love it, I promise!
---
6

In a Twist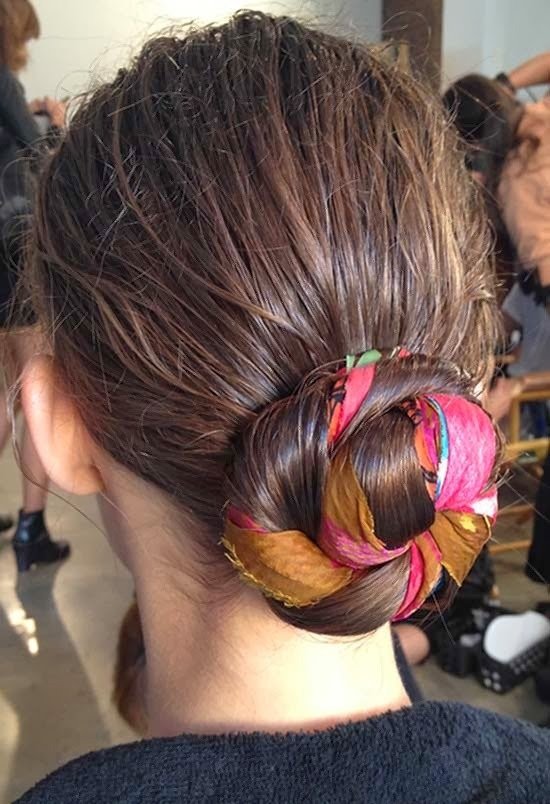 A chignon, or twist, hairstyle is perfect for warm weather because it keeps your hair up away from your body. To complete this look, start with a ponytail low on your head. Tie a ribbon around the ponytail. Twist it up and secure it with a clip or barrette. Your hair and the ribbon will fall down around it and you'll be ready for the day.
---
7

A Simple Ponytail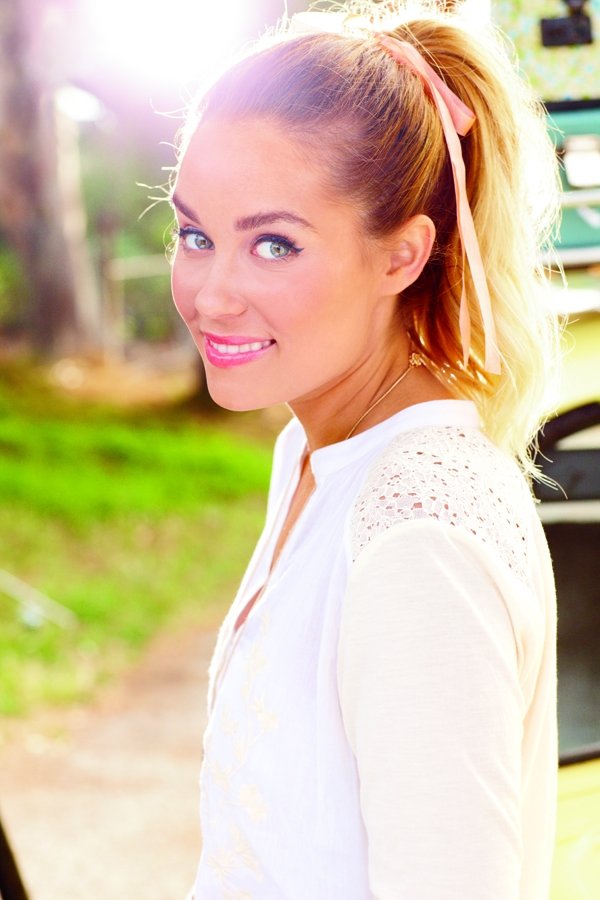 I'll tell the truth. I almost always rely on the standard ponytail when I get up in the morning. It's easy and takes very little effort. But I also know that it's sort of a cop-out. Hey, I'm a mom – I can't spend too much time on my hair every day. However, I do take a few seconds to tie a cute ribbon in my ponytail now and then to add some flair to my look.
Do you like to put ribbons in your hair? I have several cut ribbons that I keep with my other hair accessories so they're on hand when I want one. Will you try any of these looks?
More
---
Popular
Recent