Designer Hair Accessories are a bit pricey and yet a quite fabulous way to show your dedication to a particular brand. Now, I know some will seriously question the need for designer hair accessories but I'm sure no one could ever argue their beauty. They can be a great gift for your beloved BFF fashionista, a small designer thingy you can afford to treat yourself with from time to time, not to mention a truly useful hairstyling item you're going to love. So, check out these 8 cute designer hair accessories and tell me what you think:
---
1

Marc by Marc Jacobs Script Barrette

Price: $54.99 at zappos.com
Glam up and posh-up your messy up-dos with this cool script barrette clip designed by the one and only, fabulous Marc Jacobs! The clip is available in platinum, cream and tortoise which means that you'll have no problem picking the one that's really going to flash and stand out on your blond, brown, black or red hair.
---
2

Jane Tran Sculpture Hedband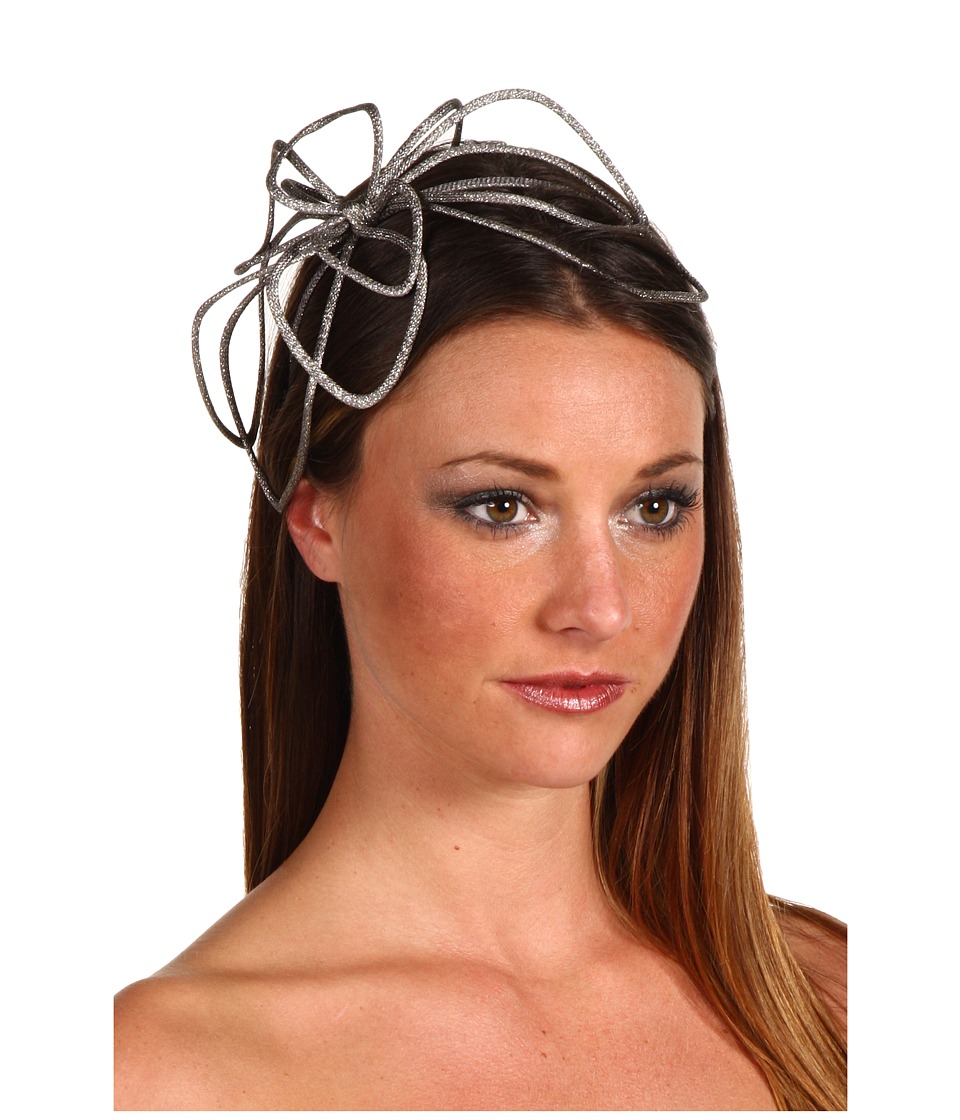 Price: $64.99 at zappos.com
Next on my list of nice designer hair accessories is this sparkly, oh so artsy Jane Tran headband that might be exactly what you need during the Christmas holidays. You'll probably get to attend a lot of parties which, of course, means you'll always need to have a perfect hairstyle and, since Christmas and New Year are always a good time to bring in a few sparkly, unmistakably stylish reinforcements, you should definitely consider it.
---
3

Marc by Marc Jacobs Miss Marc Bobby Pins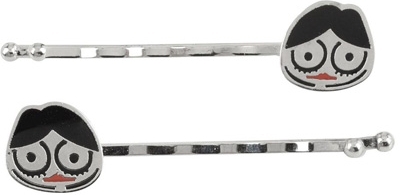 Price: $48.00 at zappos.com
Raise your hand if you absolutely adore all those wacky Miss Marc items. These two bobby pins might cost a bit (actually a lot) more than you'd ever expect to give for a pair of bobby pins but hey, how many interesting bobby pins do you have anyways? I haven't got a single pair and I must admit that's only because I'm always thinking like, "Ohh…so much for a simple bobby pin? No way".
---
4

Burberry Paisley Scarf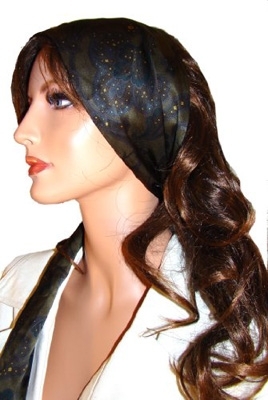 Price: $125.00 at amazon.com
Check out this amazing Amazon deal if you like the idea of getting a guaranteed authentic $495.00 worth scarf for just $125.00! Is it a head scarf? Is it a regular neck scarf? Well, it's actually both so you're not only investing in one of the most fabulous, most versatile designer hair accessories but updating your wardrobe as well! And just think of how many awesome hairstyles you can pull off with a chic scarf!
---
5

Kate Spade Gold Headband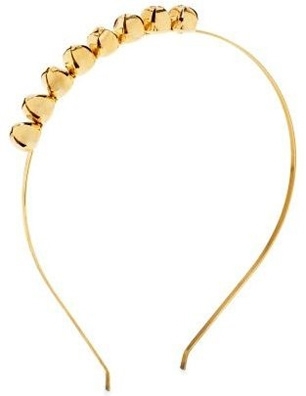 Price: $62.00 at amazon.com
Keeping it glamorous over the Christmas holidays doesn't have to be a full time job. In fact, it's all about accessorizing like a pro! Well, this lovely gold plated jingle-bell decorated headband will certainly help you do so while enabling you to show that Christmas spirit and style can walk hand in hand.
---
6

Marc by Marc Jacobs Cluster Pony Bands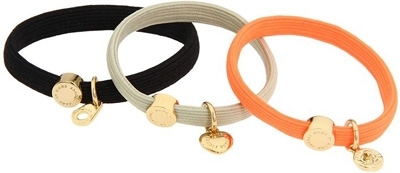 Price: $32.00 at zappos.com
This set of three charmingly playful designer hair accessories will keep your ponytail runway ready and make a nice wrist decoration when not engaged in keeping your hair looking fab. Three different shades go with just any outfit while iconic, super shiny Marc Jacobs hardware and super-cute charms make these lovely bands suitable to be used even as bracelets.
---
7

Juicy Couture Set of Three Headbands

Price: $35.99 at couture.zappos.com
Not one or two but three, awesome headbands, each in a different color and with a different, eye-catching charm! Now isn't that a good deal? You can wear them all together at once or one by one and you'll always have a perfect, totally stylish accessory to glam-up your hairstyle.
---
8

Marc by Marc Jacobs Heart Headband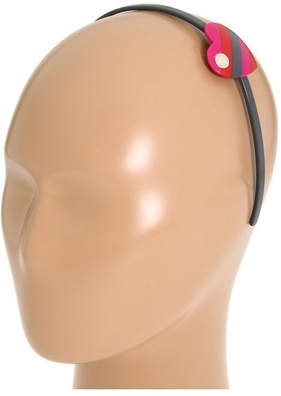 Price: $58.00 at zappos.com
Speaking about headbands, I have just one more MJ piece to show you before I call it a night and let you tell me more about your favorite designer hair accessories. Behold – the cutest thing for grown up girls I've ever seen! It's available in hot pink-gray and classic, always welcome black-white and it will allow you to look as cute as a doll, while enjoying all that fabulously casual clothes you know you look great in!
Not really into designer hair accessories? Well, take a look at them once again because you might find a perfect Christmas gift for your best friend, daughter, sister or a cousin! I personally wouldn't mind getting some of these designer hair accessories for Christmas and I bet your beloved ladies think the same!
Top Image Source: pinterest.com
More
Popular
Recent