I love my hair, and I love keeping it healthy. That's why I use great hair products. I found out years ago, quality costs more. Forget the Suave, forge the cheap store brand stuff. If you want your hair to feel great, you have to treat it great. These 8 awesome hair care products are ones that I've found to do what they say they're going to do. I'm convinced you won't be disappointed if you buy the products listed in this article!
---
1

"It's a 10" Mask

Price: $21.52 at amazon.com
Back about a year ago, I had severely damaged hair due to a perm gone bad. I had just about given up on finding something that would fix it, when someone mentioned "It's a 10" products. I was given a sample by a family member in the beauty business, and instantly fell in love! I love everything about this product! It smells wonderful, works perfectly, and lasts a long time. It claims to do 10 different things: 1. Detangles 2. Restores Moisture 3. Instantly Restores Elasticity 4. Softens 5. Smoothes 6. Imparts Luminous Shine 7. Enhances Natural Body 8. Nourishes 9. Defrizzes 10.Improves color vibrancy. I'm serious, it really does all that, in just as little as 3-5 minutes left on the hair. I would recommend this product to anyone!
---
2

"It's a 10" Leave-in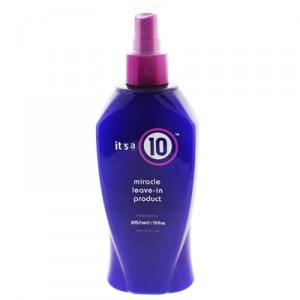 Price: $28.34 at amazon.com
Follow your "It's a 10" hair mask with this leave-in product for extra help on your damaged hair. This leave-in product leaves your hair touchably soft and shiny! "It's a 10" has an entire line of products from shampoo, conditioner, hair masks, this product and more, but the only two I've personally tried so far are these two I've mentioned. However, I sure that whatever product in this line you buy, you'll be happy with.
---
3

Aussie Deep 3 Minute Miracle Moisture Treatment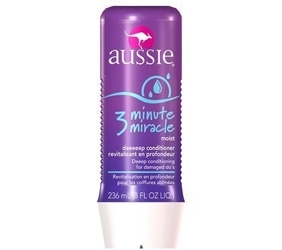 Price: $3.69 at amazon.com
If you can't afford to pay high price for hair care products, this low-priced Aussie product if pretty good! I use this on a regular basis. You can buy it at Walmart as well, but I couldn't find it on their website. Anyway, it's a great moisture treatment to use on a day-to-day basis.
---
4

John Frieda Collection Frizz-Ease Extra-Strength Formula Hair Serum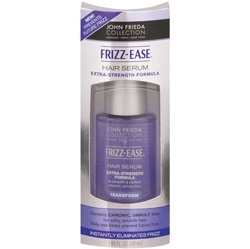 Price: $7.97 at walmart.com
Frizzy hair? Don't despair! John Frieda comes to your rescue with this wonderful product! As some of you may know, frizz can affect any type of hair, so nobody is safe. Use this product on wet hair, (never on the roots) and follow with some other great John Frieda products for an awesome result!
---
5

John Frieda Frizz-Ease Style Dream Curls Curl Perfecting Spray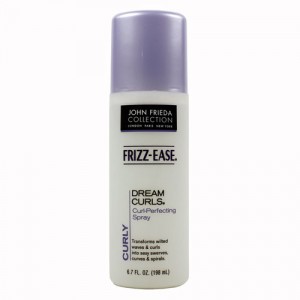 Price: $8.34 at amazon.com
Follow the frizz-ease serum with this awesome hair product from the John Frieda collection if you like beautiful, frizz-free curls! Spray all over your wet hair before using a diffuser for the perfect look!
---
6

John Frieda Heat Defeat Protective Styling Spray Frizz-Ease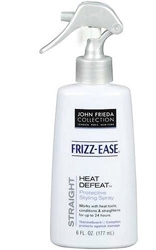 Price: $10 at walmart.com
If you love your straightener, you really need this hair care product! Too much heat on your hair is severely damaging, and that's where this product comes in. It protects your hair against the damage your straightener will leave behind. No more frizz or fly-aways with this product. All you'll have is soft, straight, beautiful hair!
---
7

John Frieda Full Repair Touch-up Flyaway Tamer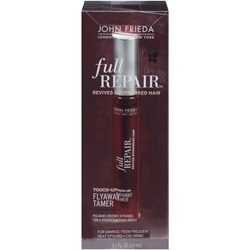 Price: $8.97 at walmart.com
If your hair is badly damaged, I would recommend the entire John Frieda Full Repair line, but I love this awesome hair care product! It is small enough to fit in your purse so it can go with you wherever you want. It looks like a mascara wand and is used to grab stray fly-aways and small pieces of hair and tame them! I'm telling you, you're going to fall in love with this little deal!
---
8

Clairol Herbal Essences Hydralicious Reconditioning Shampoo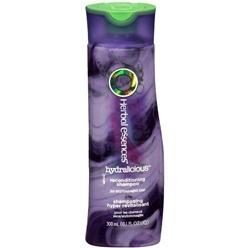 Price: $3.24 at walmart.com
If you don't have a lot of money to spend on the more expensive hair care products, at least go with the Herbal Essences line. They smell wonderful, work well, and don't cost very much at all. You're sure to love this much better than the cheap stuff!
Keeping my hair healthy is what I love, and with these products, I keep my hair looking beautiful! What about you? What's your favorite hair care product?
More
---
Comments
Popular
Recent