Damaged Hair Treatments are something we don't really think about too much until it's too late, until we are forced to pay big money in order to help out hair look at least as half as good as it used to. Now, if you don't dye your hair, you may think it is not damaged and that there is no need to keep a look out on new damaged hair treatments. Well, that's not exactly true because UV rays and all those air pollutants can and do damage hair as well. That's why I've decided to make a list of various promising damaged hair treatments and supply you with all the information you'll need to decide which one could help your hair regain its natural, healthy luster.
---
1

Phytokarite Ultra Nourishing Mask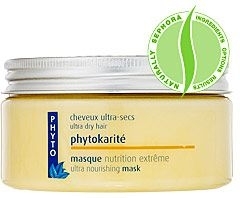 Price: $38.00 at sephora.com
Extremely damaged hair deserves something nourishing, hydrating but still relatively chemical free. So, in case you're in that difficult situation where you need to find a quick but lasting fix for a dye-job went wrong, I suggest checking out this green labeled treatment that will restore that precious trace elements and help your hair become shiny and healthy-looking again.
---
2

PerfectRescue Intense Keratin Repair Serum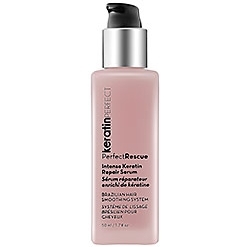 Price: $40.00 at sephora.com
Next on my list of damaged hair treatments worth checking out is this revitalizing blend of keratin, silk, wheat and soy proteins designed to smooth out even the most damaged, easy to frizz hair. I'll definitely have to give this one a shot as I hate my frizzy hair and I've been looking for a product that restores shine and natural silkiness without the extra grease and heaviness.
---
3

Huile D'Ales Pre-Shampoo Intense Hydrating Oil Treatment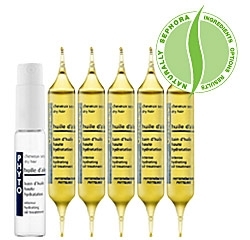 Price: $28.00 at sephora.com
Whether it's naturally dry or simply over-processed, hair definitely deserves a nourishing professional treatment such as this one. Ampoules can be applied on the hair before shampooing or mixed into the hair dye to prevent hair damage and they contain a well balanced mix of essential oils that are easily absorbed into the hair, making it silky soft and healthy.
---
4

Schwarzkopf BC Repair Rescue Amino Fortifier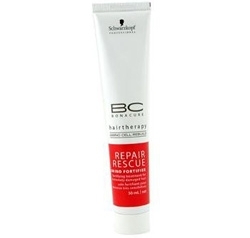 Price: $10.10 at amazon.com
If you're looking for damaged hair treatments that also happen to be budget friendly, definitely check out this Schwarzkopf fortifier. This formula repairs both damaged and naturally fine and dry hair, delivering fresh supplies of protein and keratin where they are needed the most.
---
5

Paul Yacomine Micro Colour Collection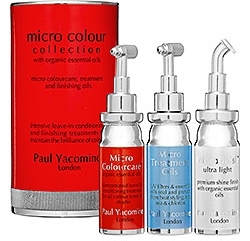 Price: $38.00 at sephora.com
Ever wondered how celebrities manage to have such gorgeous hair? Well, we all know dyed hair needs a lot of care in order to look healthy so, if you're thinking about dying yours bright red like Rihanna, think about using this treatment to keep it looking fab. First step is, of course, deep conditioning, second step involves sealing split ends which makes them shinier, harder to frizz and easier to style and the third and final step gives that breath-taking shine with zero weight.
---
6

Phyto Phytonectar Pre-Shampoo Ultra Nourishing Oil Treatment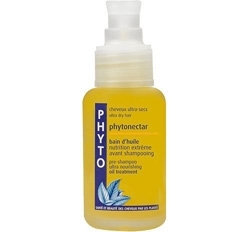 Price: $19.00 at amazon.com
Egg yolks in a bottle – now what do you think about that? Traditional, homemade damaged hair treatments sure are effective and, now, we can enjoy all their benefits without really having to apply raw eggs on out hair. This treatment is actually even better because it combines proteins found in egg yolks with peptides found in sunflower seeds and soy beans and feeds the hair from within ensuring great, sustainable results.
---
7

Nexxus Aloxxi Polymedic Emergency Reconstructor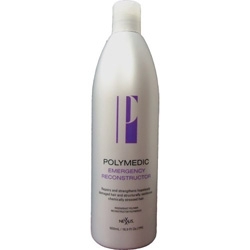 Price: $32.10 at amazon.com
If your hair can be best described as dry and damaged beyond any repair, definitely consider this powerful last resort! This product contains a special blend of polymers, amino acids and collagen that work together to rebuild destroyed internal structure and provide first aid for badly damaged hair.
---
8

Ojon Damage Reverse Serum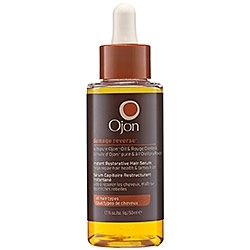 Price: $25.00 at sephora.com
If your hair is generally fine but tends to get frizzy and dry from time to time, this serum is the perfect thing to have at hand. Rich, nurturing Ojon essential oil efficiently deals with all damages created by cold winds or scorching sun leaving your hair soft, supple, shiny but never dull, greasy or heavy!
Intensive or light – damaged hair treatments are definitely something we all need from time to time! So, how often do you use them and which damaged hair treatments work best for you?
More
Comments
Popular
Recent