My today's post will be about best oily hair masks and treatments which are something I know most of the girls with oily hair could benefit from. Oily hair can be a real burden and let's not forget that things like itching and dandruff are not to be taken lightly either. So, if you're dreaming of having silky soft hair that won't get all greasy after only a day, check out these 7 best oily hair masks, treatments and conditioners:
---
1

Jericho Mud Hair Mask for Oily & Irritated Scalp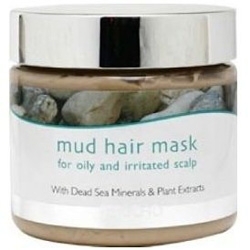 Price: $29.95 at amazon.com
Mud masks are not only good for your face and body but for your hair as well! Clay is very popular because of its ability to absorb impurities and excess oils so try remembering that next time you're about to work on your shopping list. This particular hair mask won't only deal with the oily scalp problems but nurture your hair as well.
---
2

PHYTO Phytopolleine, Botanical Scalp Stimulant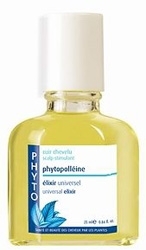 Price: $32.00 at drugstore.com
This little thingy isn't really a mask but more of a treatment you can use regardless of your hair type. What makes it extra special and worthy of being included in the list of best oily hair masks and treatments is the mix of essential oils that are said to do wonders for the sensitive and easily irritated scalp. Apply it, leave it to sit for a while and then continue with your hair care routine as you'd normally do – it's that simple!
---
3

Lucia Iraci Cleansing Masque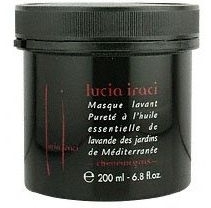 Price: $36.00 at amazon.com
Well, I'm not sure if you'd agree that this is one of the best oily hair masks, but the list of ingredients sounds very good to me. White clay is supposed to absorb excess oil and then it's time for the essential oils of lavender, tea tree, lemon and eucalyptus to deliver their de-greasing, refreshing and soothing properties. Now, if that doesn't sound like a good mask for oily hair, I don't know what does.
---
4

Rene Furterer Curbicia Purifying Clay Mask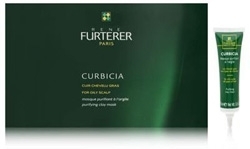 Price: $65.99 at amazon.com
But, here's another clay mask you might want to consider. You have these cool, easy to use packages which make the whole process much faster and less messy and all you have to do is spread the paste evenly and wait for it to dry. I love clay masks in all forms and let me tell you this- once you rinse off the dried clay, you'll be amazed with how clean your roots really look! And that's BEFORE shampooing!
---
5

Carita Haute Beaute Cheveu Purifying Mask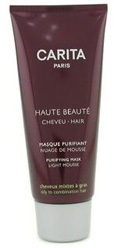 Price: $106.00 at amazon.com
Oh-la-la! Now, this one would be great for those who really want to splurge! The next one on my list of 7 best oily hair masks is this pricy treatment for oily to combination hair that conditions the hair from roots to ends (scalp included!).
---
6

HERCUT Weightless Conditioner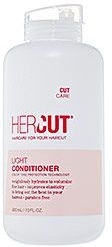 Price: $11.00 at sephora.com
Yes, this is a conditioner, not a mask but I have a good reason for including it in this list. Now, since girls with oily hair often have problems to find a conditioner that is light, non-greasy and still nurturing I've decided to include some conditioners as well. This one is not one of those one-time miracles but something that repairs your hair in the long run as well, plus it's very light which helps your hair to remain clean longer.
7

Ouidad Daily Conditioner

Price: $15.00 at sephora.com
And another lightweight conditioner you can use in addition to all those great hair masks suggested above. Like we all know, oily hair tends to get dirty very easily so, in order to look good, we have to wash it frequently. The problem is this – most standard conditioners tend to build up, causing the hair to look greasier and greasier. Well, not with this one! So, if you're one of those girls who have to wash her hair every day, you might want to choose something like this.
Do you have some best oily hair masks to add to this list, ladies? And once again -If you haven't tried clay masks before definitely do it now as I'm 110% sure that you'll love them!
---
Popular
Related
Recent