8 Best anti-Frizz Hair Products ...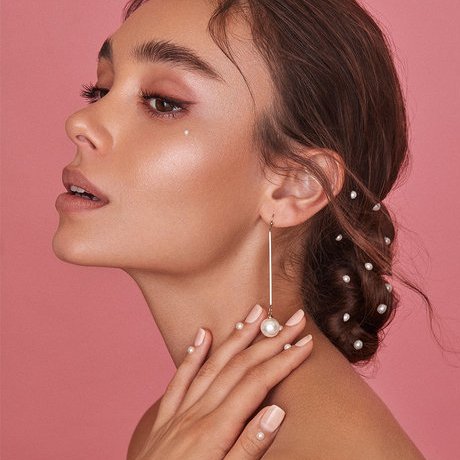 Looking your best is always at the top of your list. However, life doesn't always cooperate. If you live with hair that's often frizzy, achieving perfected hairstyles can prove unsuccessful. The good news is that there are several products on the market that can reduce the appearance of frizz and restore hair health — leaving it full-bodied with an amazing look and feel.
Humidity can cause hair to become unruly. Thankfully, anti-frizz products like hair serums and creams can tame hair and reduce the appearance of frizz. They nourish each strand with multiple vitamins and moisture that unifies hair creating a smooth appearance. Many of these products are free from parabens, silicones, and sodium lauryl sulfate (SLS). Instead, they use a combination of natural ingredients that promote healing while enhancing shine.
2.

Coconut Oil for Damaged Hair
You can find natural oils, like coconut oil in many hair care products. This is because of the natural ability to instantly provide moisture. It is rich in vitamin E and fatty acids. You can purchase coconut oil separately and add it to the beauty care products you use regularly. You can also use it on its own as a hair mask once each week to restore lost moisture.
Dying your hair can cause it to become dry and brittle leading to split ends and frizz. Specialized products on the market, such as conditioners, treat hair while creating brilliant shine and a soft feel. Enriched with coconut and sunflower oils they restore hair health and lock in color letting you retain your look longer.
Hydration is essential to maintaining frizz-free, beautiful hair. Shampoos rich in hydration can improve its look and feel with a few washes. Enriched with things like vitamin A, argan oil and red algae, they expand individual strands for a fuller appearance and smooth for a healthier look and improved manageability.
5.

Benefits of Dry Oil Mist
Dry oil, unlike massage oil, absorbs quickly hydrating dry, frizzy locks. It works instantly to tame unruly hair leaving it smooth and moisturized minus any greasy feel. The mist form lets you apply small controlled amounts to the areas of your hair in need of the treatment. Lightweight formulas, like Alterna, can act as a primer, a finisher or conditioner. Other products such as Sweet Vanilla Dry Oil by The Organic Pharmacy, contain an abundance of oils rich in antioxidants and vitamins to reduce frizz and restore hair to a healthy state.
6.

Filter for Your Shower
Sometimes the problem that promotes frizzy hair is hiding in plain sight. Showering with an unfiltered water supply can cause daily exposure to impurities, minerals and chlorine in tap water. Over time it can cause hair to be dull and unmanageable. Changing out your shower head to one that includes a fine filter will prevent further damage and work to improve the condition of your hair.
If you toss and turn nightly while sleeping you can damage your hair. Wearing a sleeping cap lined with satin can keep hair healthy. It prevents split ends that lead to frizzy hair. Additionally, this type of hair cap preserves moisture to prevent hair from drying out.
Ceramic and tourmaline hair stylers, straighteners and dryers are gentler than many others. They allow you to achieve your look without causing damage to your hair. They help reduce flyaways and prevent pulling, creating smooth hair that's full-bodied with brilliant shine.
Frizzy hair leads to further damage and prevents you from having a neat appearance. Thankfully, there are several ways to tame frizz and restore hair health.
{{#comments_count}} Show Commnents ({{comments_count}}) {{/comments_count}}