It's hard to find the top oily hair products because there are simply so many options out there. You don't want to keep trying something new again and again, because it can get pricy – plus, if a certain product doesn't work, you still have to deal with oily hair. I hate that! When my hair gets oily, I just want to do whatever I can to get rid of it, and I want to know it will work. In that respect, allow me to give you a hand by introducing the top 7 oily hair products I've been able to find.
---
1

Aveda Pure Abundance Hair Potion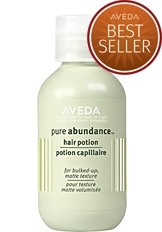 Price: $24.00 at aveda.com
Aveda has what is probably the top oily hair product, the Pure Abundance Hair Potion. It's great because, as you know if you have oily hair, it always looks a little too shiny. A lot of products out there will make it look even more so, resulting in an unattractive greasy look. Conversely, this will give your hair a sort of matte look, so you get plenty of volume, but not of the oil.
---
2

Neutrogena anti-Residue Shampoo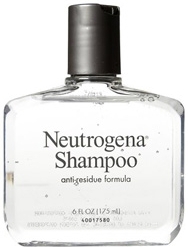 Price: $5.85 at soap.com
Neutrogena has a lot of great products that can win your war against oily tresses, too. For instance, if you have problems with conditioners, this is the shampoo you want to use. It gets rid of any and all residue from your hair, including the daily buildup of oil and the leftovers from any styling products you use. You're left with a clean slate that doesn't have an ounce of grease.
---
3

Herbal Essences Drama Clean Refreshing Conditioner

Price: $3.85 at soap.com
As you can see, there's no reason to pay a ton of money on the top oily hair products available to you. As you can also see, even if you have oily hair, you can still use conditioner – you just have to be careful what you choose. Herbal Essences has a lot of great conditioners that work well with oily hair, but this is probably the best. It really is drama free, and residue free, too – plus it smells absolutely divine!
---
4

Paul Mitchell Spray Wax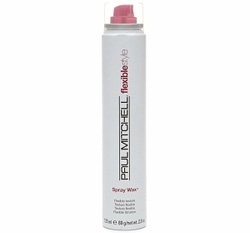 Price: $17.99 at drugstore.com
Finding holding products for oily hair can be touch, which is why this one is nice. Rub on waxes often add to that greasy look, and while this spray isn't perfect for all types of oily hair, it's ideal for some. Primarily, if you have an oily scalp and your hair is fine, this is a great choice. It's incredibly flexible, it gives you the hold you need, and you get plenty of definition, but you won't have a greasy appearance afterward.
---
5

Biolage Normalizing Shampoo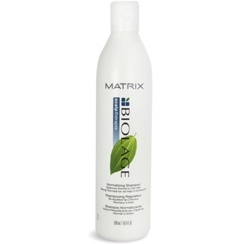 Price: $24.48 at amazon.com
I know this one's a little pricey, but trust me, it's worth the extra money – and you may be able to buy it at a bargain from a salon. Either way, it will get your hair so clean it squeaks! You won't have to worry about a buildup of oil, and besides that, Biolage is some of the best smelling shampoo I've ever tried!
---
6

Pantene Pro-V Detangling Light Conditioning Mist

Price: $5.99 at amazon.com
This is another top oily hair product, perfect if you want to use a leave-in conditioner but you're afraid to try. Most leave in conditioners make even the best hair oily, but even if you're oil-prone, you don't have to worry with this one. It will get rid of all those tangles, and leave your hair feeling clean, smooth, and rich in the bargain!
---
7

Redken Spray Starch 15 Heat Memory Styler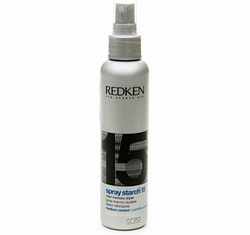 Price: $15.00 at drugstore.com
Redken products are great for oily hair in general, but this one is definitely tops. When your hair is oily, it gets weighed down, making it nearly impossible to hold any kind of styling, be it crimp, curl, or flip. This makes sure you can rock any hairstyle you want, but it won't leave your hair with an icky, greasy coating.
Based on reviews, personal usage, and professional opinions, there are absolutely the top oily hair products currently available for use. Some of them are expensive, true, but when it comes to your hair, you have to remember that you get what you pay for – and sometimes you have to pay a little more. Do you have any home remedies that can help with oily hair?
Top Photo Credit: Effigie
More
Comments
Popular
Recent