Most of us love salon shampoos and conditioners but there're times it just isn't in the budget. When that happens, you turn to the drugstore options. It can be confusing wandering up and down the hair care aisle trying to decide which products are best. These're 7 cheap drugstore shampoos and conditioners from Dove Shampoo to Loreal that you've heard of but may have been weary on. These choices will deliver the results you want.
---
1

Dove Oxygen Moisture Shampoo and Conditioner for Fine Hair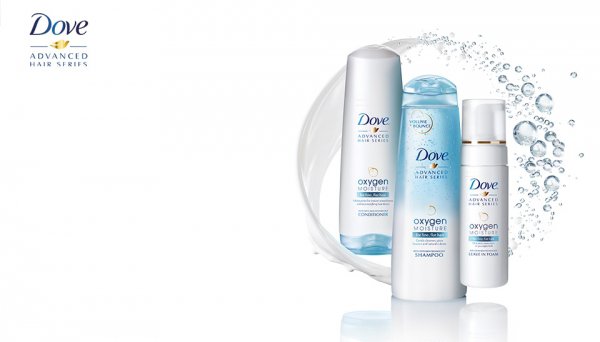 My hairstylist was actually the one that recommended Dove shampoos and conditioners to me. She says it's the best you can get that's not from a salon. And I have to admit my hair always styles well after being washed and conditioned with a Dove product. This Dove shampoo and conditioner are great if you have fine or limp hair. It infuses your hair with body and volume.
2

Suave Color Protection Shampoo and Conditioner for Colored Hair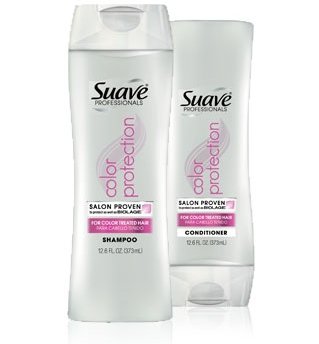 My sister, who happens to have lovely locks, swears by this shampoo and conditioner. With Suave it can be a hit or miss but this one's definitely a hit. It leaves your hair feeling like silk and your color intact. In fact, I've got a set of this in my shower now. It's not my favorite but it's definitely in the top 5.
---
3

Aussie Moist Shampoo and Conditioner for Dry Hair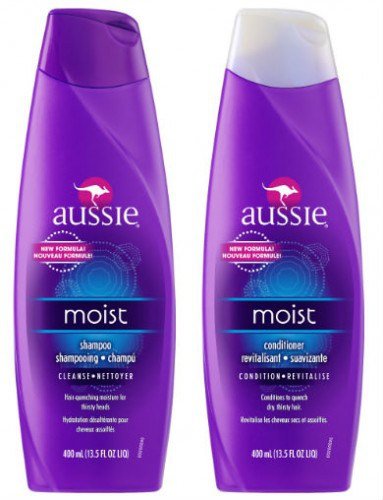 This shampoo conditioner combo is great for dry hair. It also works well for curly hair since it tends to be on the dry side, too. One thing to love about Aussie is that it smells so yummy. It's worth choosing just for the fragrance it gives your hair. It gives your hair the moisture your hair is craving, too.
---
4

L'Oreal Everpure Brass Banisher Shampoo and Conditioner for Blonde Hair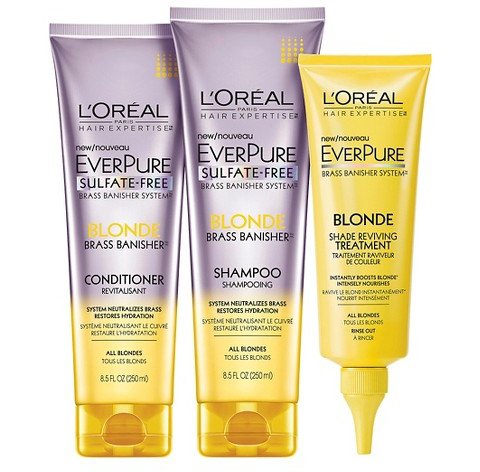 Ladies, this's my latest and greatest discovery in hair care. If you're a blonde then you need this shampoo in your life! It tones done brassiness and helps bring the cooler, beautiful shades back to life. It's especially great when you're getting close to the time you need your hair colored again. An additional benefit is that it's sulfate free so it cleanses your hair gently.
---
5

Not Your Mother's Kinky Moves Shampoo and Conditioner for Curly Hair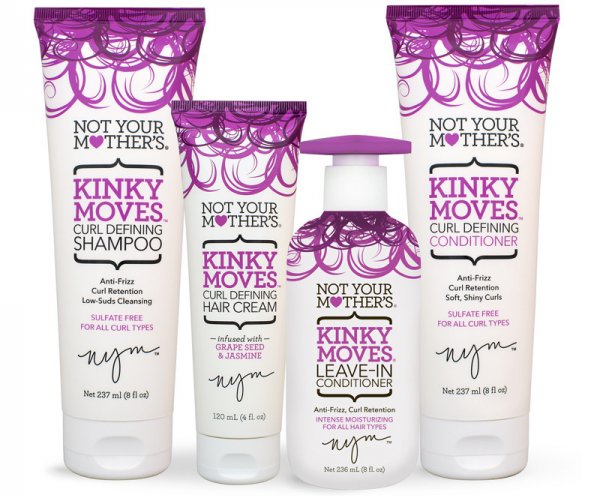 Curly haired girls, you're not forgotten! This shampoo conditioner duo is for you. My daughter has naturally curly hair and really likes the products in this Not Your Mother's product line. It's also sulfate-free and has healthy hair ingredients like grapeseed and jasmine. Curly hair requires special care and Not Your Mother's Kinky Moves gives you that.
---
6

Tresemme Keratin Smooth Shampoo and Conditioner for Frizzy Hair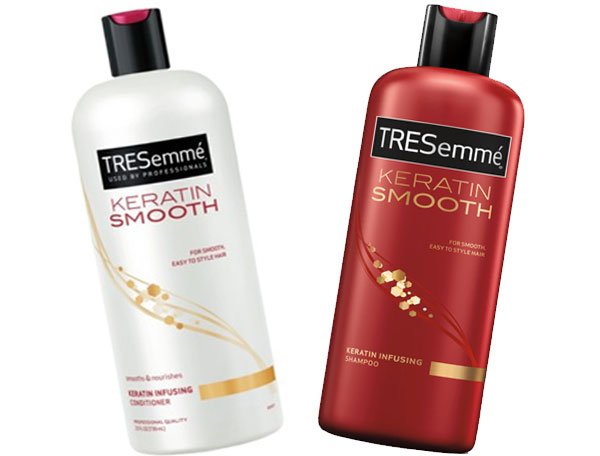 Your dreams of smooth and silky hair will come true when you use this shampoo and conditioner for frizzy hair. Keratin is a protein that works with your hair to give you the sleek look you're going for as well as being good for your hair. This shampoo and conditioner is specifically formulated to tame frizz. It's sulfate free so it's gentle on your hair. There're also several styling products in the Keratin Smooth line so you can finish your look perfectly.
---
7

OGX anti-breakage Keratin Oil Shampoo and Conditioner for Weak or Damaged Hair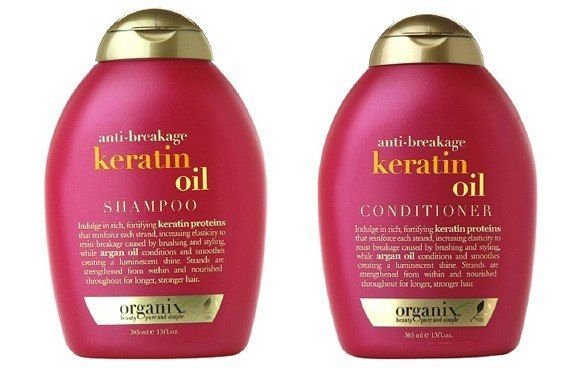 This keratin product is designed to build up weak or damaged hair. It also has argon oil to keep your hair conditioned well. It'll also give your hair a beautiful shine. Breakage and split ends will decrease and you'll see stronger hair each time you use this shampoo and conditioner. Healthier hair will finally be yours.
These're 7 great choices in drugstore shampoos and conditioners. Now it's your turn. What drugstore shampoo and conditioner work best for you?
---
Comments
Popular
Related
Recent