Are you the type of person that sniffs your shampoo before purchasing it? The type of person who finds the fragrance of hair products very important? If so, then you'll love these 7 shampoo and conditioner duos. The scent of them will make you love every hair swish and tantalize your man with your yummy scent!
---
1

OGX Nourishing Coconut Milk Shampoo and Conditioner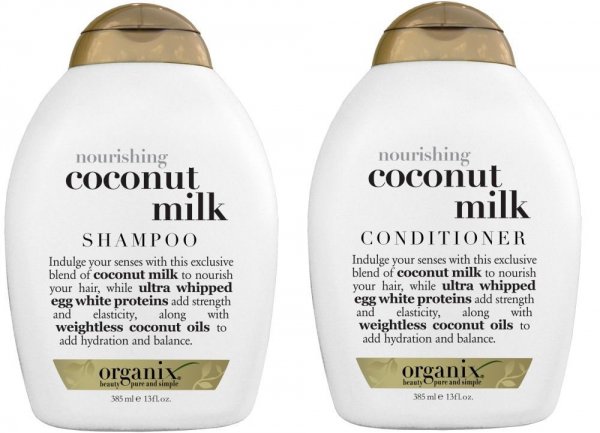 $15.27 at amazon.com
My friends, this set smells so enticing! It's currently mid-February and nothing smells better right now than coconut. You can pretend summer is closer than it truly is when you wash your hair with this duo. Not only does it smell wonderful but it nourishes your hair, helping restore it to health and hydration. And I have to admit I'm a sucker for the cute packaging!
2

Matrix Biolage Colorlast Shampoo and Conditioner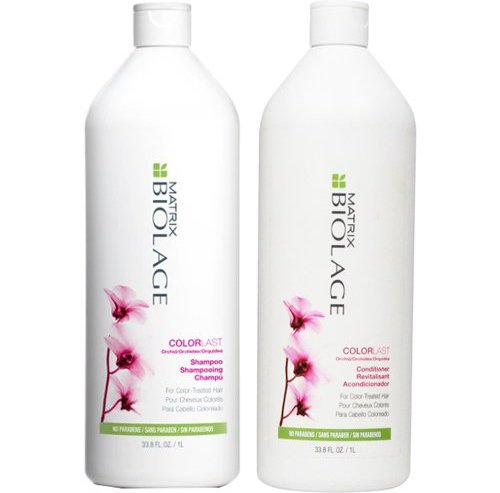 $38.64 at amazon.com
Many of us have had a love affair with the scent of Biolage products for years. This one doesn't fail to deliver. If you're looking for a shampoo and conditioner to extend the life of your color and smell amazing at the same time then give this one a try. Matrix Biolage has a strong reputation for giving great results so you can buy this in good faith. You may find it's one you simply can't live without.
---
3

Suave Essentials Sun-Ripened Strawberries Shampoo and Conditioner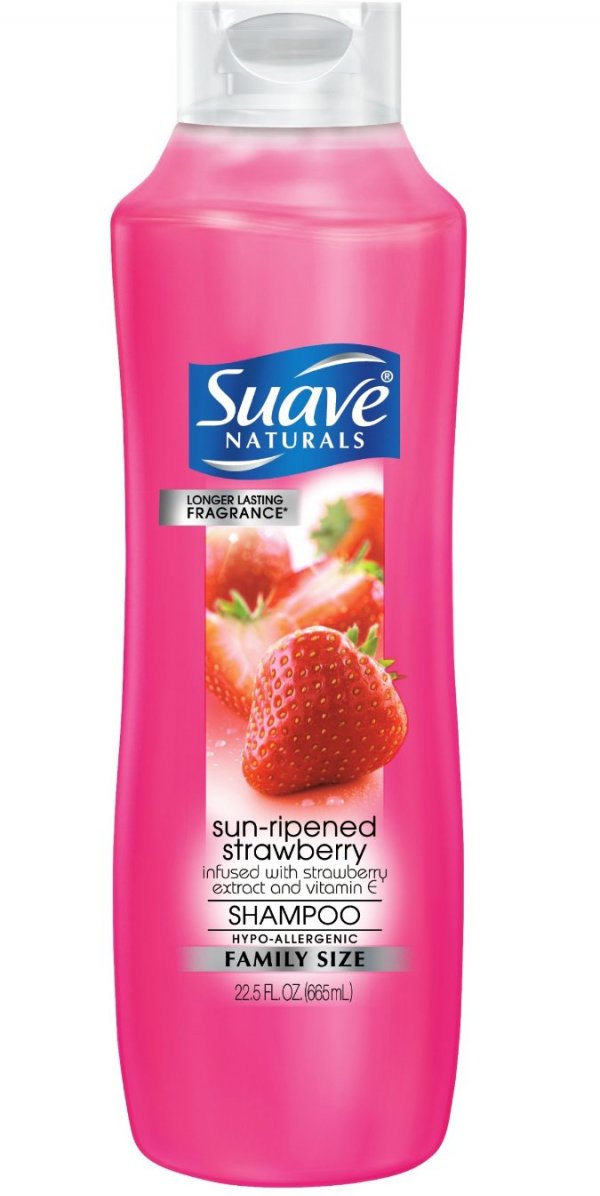 $2.58 each at groceries-express.com
Just because you're on a budget doesn't mean that you can't have delicious smelling hair! We've all found ourselves in a tight spot every now and then. When you're short on cash, pick up this delightfully scented shampoo and conditioner. True, it doesn't have all the bells and whistles some of the others do but it gives you clean hair that has a wonderful scent. And that's what you're after, right?
---
4

Philosophy Amazing Grace Shampoo and Conditioner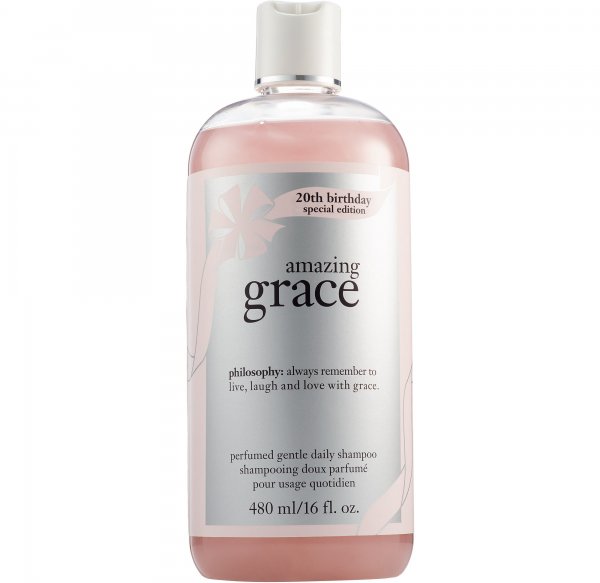 $26.00 for shampoo at sephora.com
$28.00 for conditioner at sephora.com
If you're a woman who loves layering her fragrance then this is the duo for you. Amazing Grace is a elegant, feminine perfume that's became a beloved classic. And now you can layer your fragrance by using this shampoo and conditioner, too. It's a gentle shampoo you can trust. It's a little pricy but you deserve a splurge!
---
5

Clairol Herbal Essence Smooth Collection Shampoo and Conditioner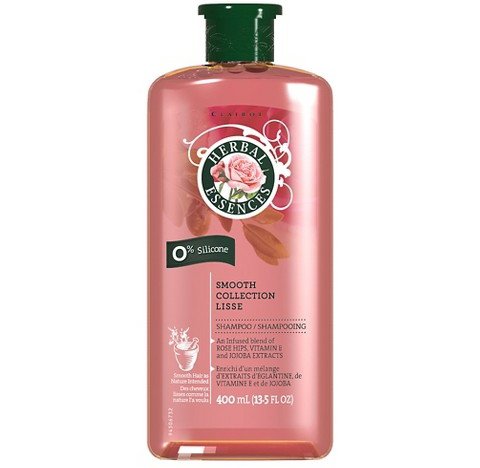 $4.99 each at target.com
Clairol has always been on top of their game when it comes to hair products that smell fabulously. This shampoo conditioner duo is formulated to help you have smooth, silky hair while leaving it smelling wonderful. Rose hips, jojoba and Vitamin E add to the list of ingredients that make this shampoo and conditioner good for your hair. It's available at practically every drugstore so you can pick it up anytime you're stopping in for a few necessities.
---
6

John Freida Full Repair Full Body Shampoo and Conditioner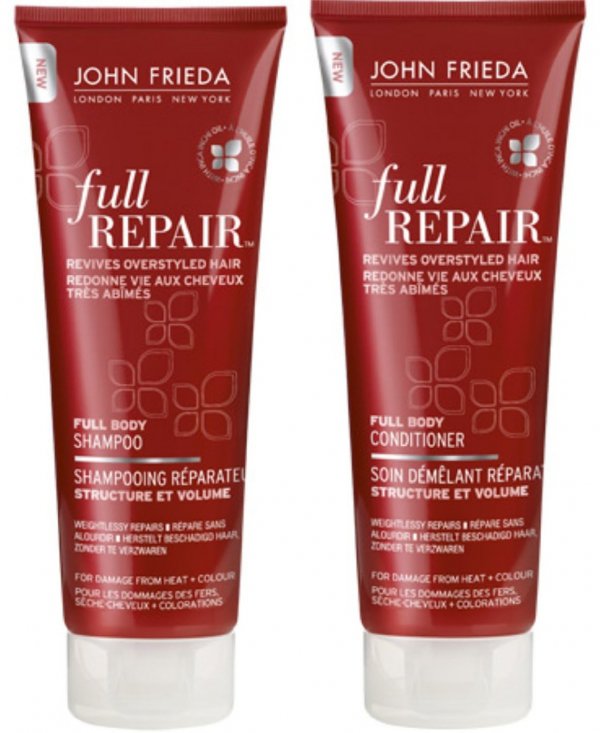 $19.25 at amazon.com
This's on the top of my list of shampoo and conditioner to buy next. I've been researching shampoos and conditioners that help your hair stay hydrated and in the healthiest condition possible. This one has excellent reviews for repairing damaged hair and also for leaving your hair full of fragrance. That's two great reasons to try this luscious duo of hair products. It's going to be my next purchase!
---
7

L'Oreal Paris EverCurl Hydracharge Sulfate Free Shampoo and Conditioner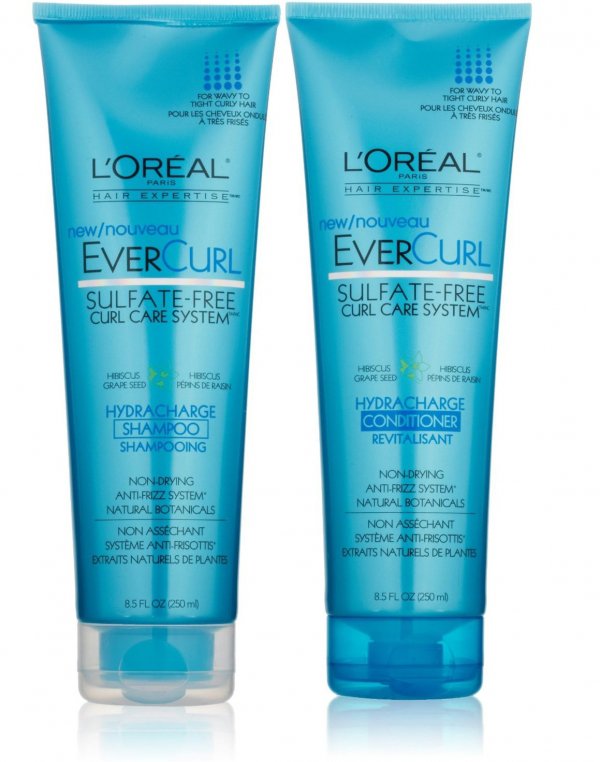 $13.50 at amazon.com
Curly haired girls have their own specific needs from a shampoo and conditioner. When you find one that works then you want to stick with it. This one will define your curls gently with it's sulfate-free formula and leave your hair smelling awesome. It contains botanicals to give it a fragrance that'll stay with you until your next wash. You'll reach for this glossy blue duo time and again.
---
8

Fekkai Apple CIder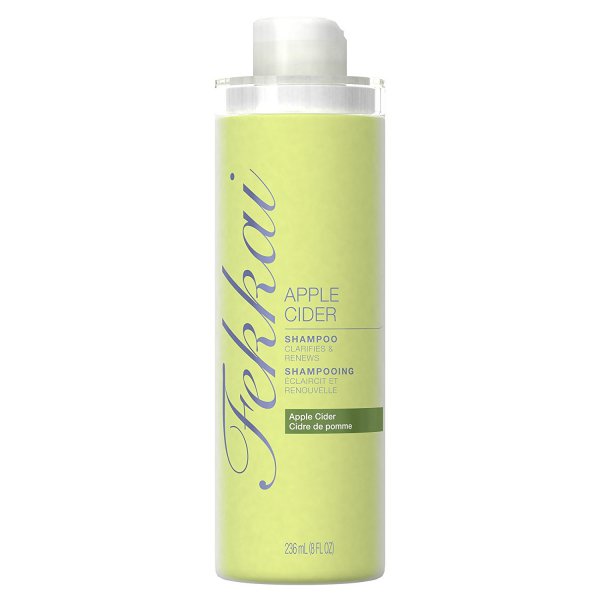 $16.95 at www.amazon.com
This shampoo is great if you've got excessive product build up. It'll remove the gunk and leave your hair smelling like you stepped right out of an apple orchard. It's delicious apple scent is bound to make you say "ahhh"!
---
9

Bumble & Bumble Crème De Coco Shampoo and Conditioner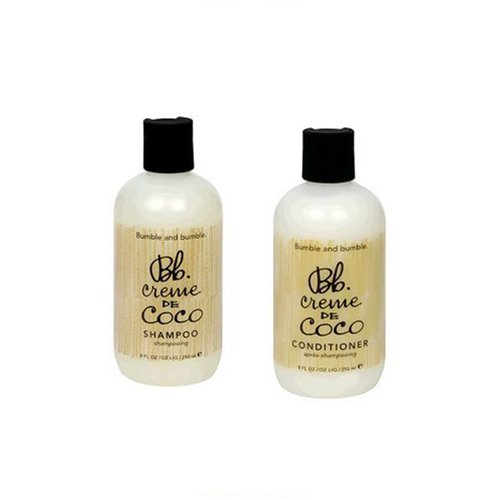 $50.68 at www.amazon.com
Although this shampoo/conditioner set IS pricy, it works wonders and smells AMAZING! Restoring shine and softness to your hair while leaving it smelling like you just stepped off the plane from a tropical island, this one is sure to get you compliments. Plus, if you're like me and don't wash your hair everyday, it's going to last awhile!
---
10

Aveda Shampure Shampoo and ConDitioner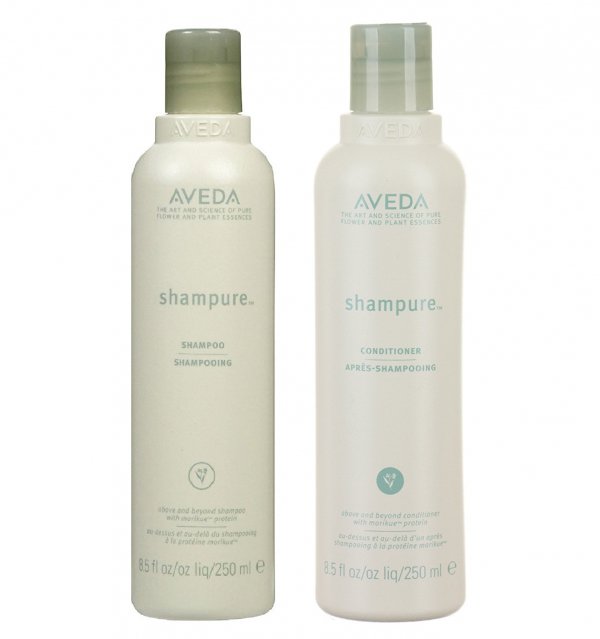 $29.24 at www.amazon.com
This one has Aveda's "super secret" flower extract combo from 25 different flowers (meaning if you've smelled anything from Aveda you know what this smells like most likely). Rave reviews in scent as well as whether it works, it might be worth a shot to give these bad boys a try. The worst that happens is you smell good!
These'er some shampoo and conditioner duos that'll make you smell delicious. What're the best smelling hair products you love? I love when you share!
---
Comments
Popular
Related
Recent