Many of us suffer from super dry and damaged hair so if this describes you, you're definitely not alone! Luckily, there's a few great things we can do for our hair to get it on the road to repair and recovery! Your hair will be healthy and luscious-looking in no time after using these great products with regular use!
---
1

L'oréal Elvive Extraordinary Oil Shampoo and Conditioner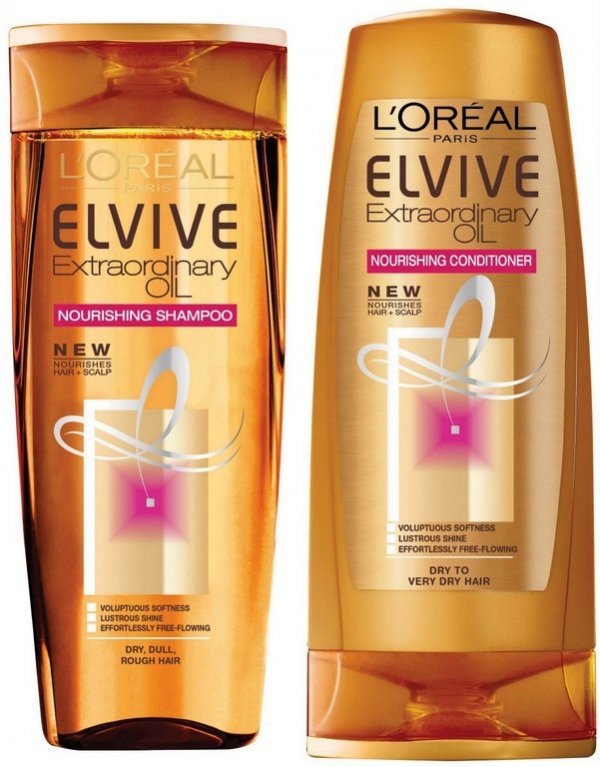 $7.08 at amazon.com
This amazing duo will leave your hair smelling amazing and feeling soft and silky. Each offers intense nutrition, brilliant shine and hydration from root to tip.
Make sure you read the label first and buy the correct one for your hair type, as they have a whole range which serve different purposes. The one that is specifically for 'dry, dull hair' is a great choice for super dry and damaged hair!
2

Moroccan Oil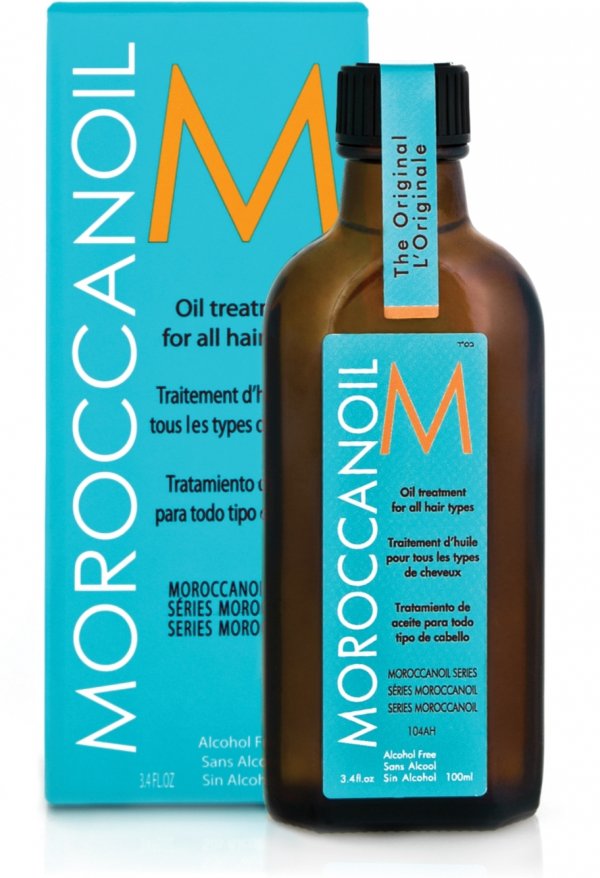 $13.24 at amazon.com
These glass bottles may be small but they can last you years and years before it runs out and you have to buy a replacement! It hydrates the dry ends of hair and keeps it feeling soft and healthy.
An added bonus is that the pump squeezes out a bit each time to remind you that a little bit goes a long way and to prevent you from taking more than you need.
---
3

Tresemme Split Remedy Leave in Conditioning Spray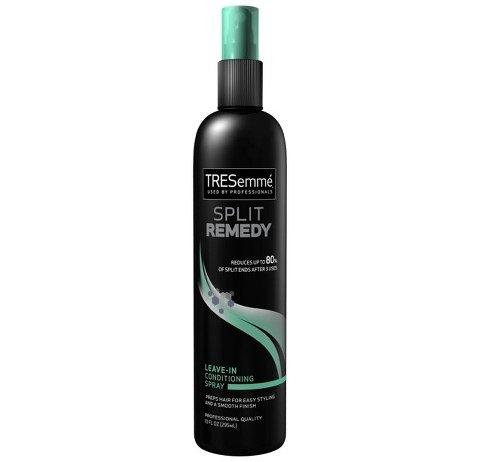 $22.99 at amazon.com
If you struggle with dry, damaged hair chances are split ends are a common problem that occur on a regular basis!
The conditioning spray allows easy application by simply spraying it around damp hair, then comb through it for even coverage.
It has a great citrus smell which remains in your hair and keeps it hydrated and soft. It's great for targeting split ends and keeping them to a minimum with regular use.
---
4

Tresemme Split Remedy Sealing Serum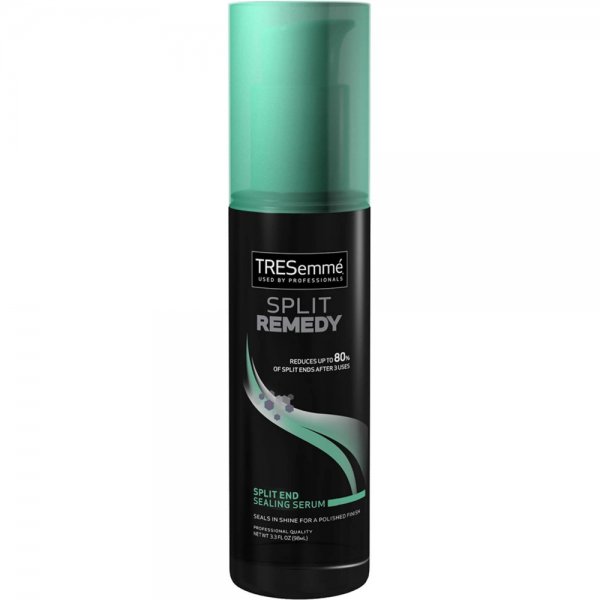 $14.95 at amazon.com
This is a great match for the Tresemme leave in conditioning spray! Similarly, use on damp hair before combing through it to ensure even distribution. It can be quite runny so only take a little bit each time to prevent taking more than you need.
Damaged hair will be well on it's way to repair as split ends will be kept to a minimum after using this for just a couple of weeks!
---
5

John Frieda Frizz-ease Perfecting Crème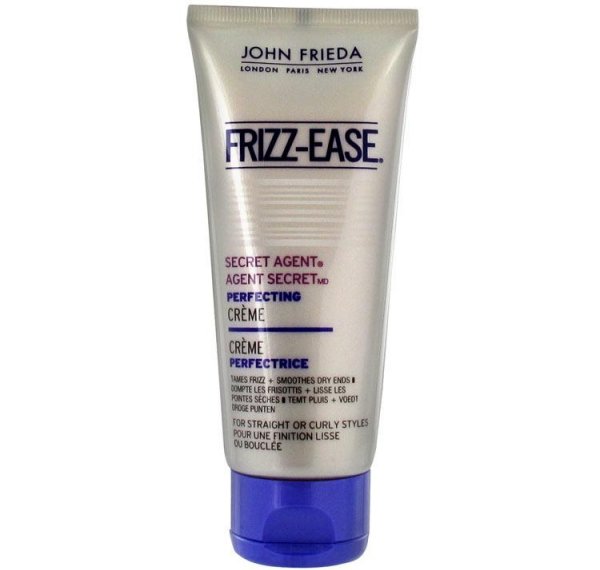 $5.39 at target.com
Although part of the frizz-ease haircare line, this perfecting crème targets dry, damaged ends while adding moisture that will lock in and seal within a mere few minutes!
Simply use a small amount and rub all over the parts of your hair that are the most dry and damaged, however focus on getting most of the product on the ends.
---
6

Redkin All Soft Shampoo and Conditioner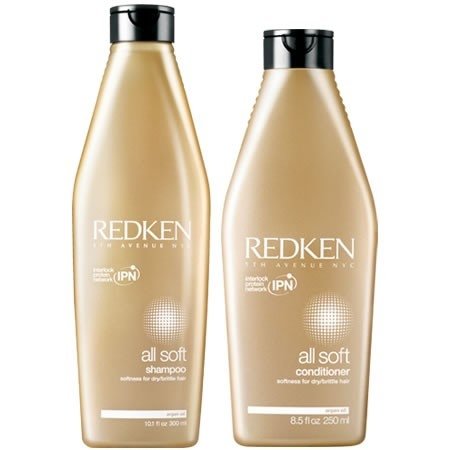 $26.99 at amazon.com
This shampoo and conditioner set also act as a moisturising duo! They're perfect for making hair more silky-soft and shiny due to being rich in fatty acids.
Your damaged, dry ends will be moisturised and hydrated with the miracle ingredient of Argan oil, which can help correct split ends and nourish your hair.
---
7

Herbal Essences Honey I'm Strong Rinse off Treatment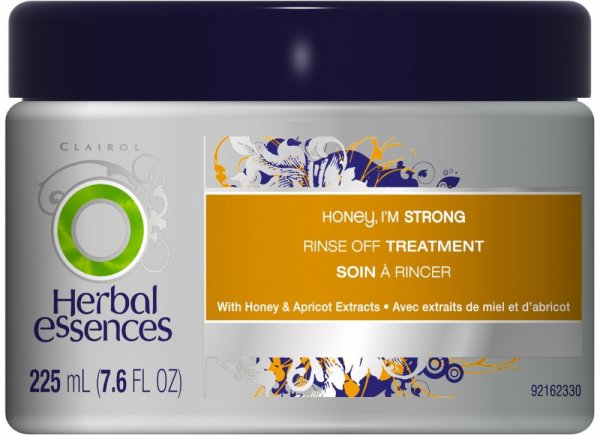 $6.80 at amazon.com
This is a great product to use when hit snooze on your alarm and don't have much time for your hair!
---
8

Arvazallia Hydrating Argan Oil Hair Mask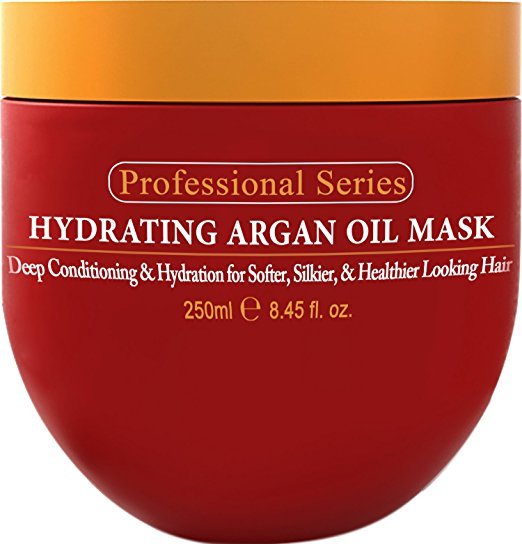 $12.30 at amazon.com
This deep conditioning mask is perfect for dry and damaged hair. All you have to do is put in on your mane and you'll have softer and silkier hair with just a few applications. You'll love how this wonderful mask totally transforms your hair.
---
9

Nexxus Humectress Encapsulate Serum for Dry Hair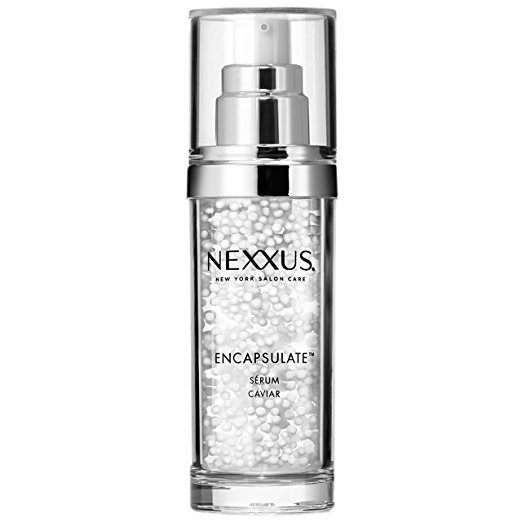 $7.96 at amazon.com
When you have dry or damaged hair, you need this serum. It's filled with little orbs that are packed with ingredients that infuse each strand with moisture and nutrients that will give you the healthiest hair you've ever day. It's that's easy!
---
10

Hairgurt Intense Repair Deep Conditioner Yogurt Hair Mask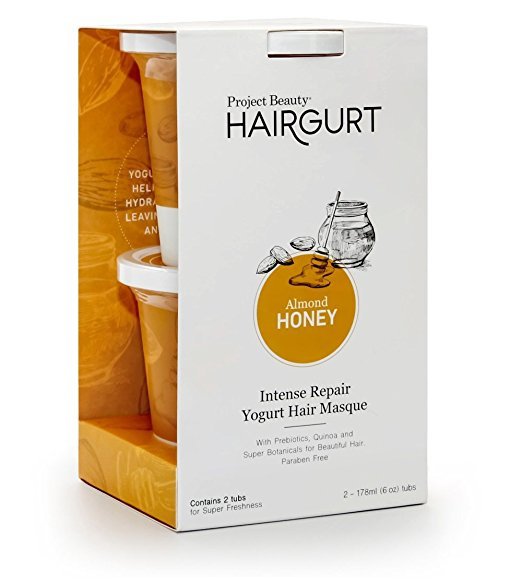 $24.00 at amazon.com
Besides being fun to say, hairgurt will give you some intense moisture that will make your hair healthy and perfect. Each application means your hair is infused with yogurt and honey that gives them antioxidants and nutrients you need for a healthy mane every single day.
It will both soften and strengthen your dry, damaged hair simultaneously due to honey's amazing ability of repairing!
---
Comments
Popular
Related
Recent