COMMENT
If you're looking for some stylish and affordable hair accessories to jazz up your hair, look no further! There are tons of expensive hair accessories that look great, but who can afford it all?! I'm all for looking good on a budget, especially when it comes to trendy stuff like hair accessories! Let me show you some affordable hair accessories that prove that looking good doesn't mean you have to spend a lot of money!
1. ASOS Stone Hair Brooch

I love affordable hair accessories that just look expensive! This hair brooch by ASOS makes it easy to dress up a bun or just about any hairstyle! The next time you're in a hurry but need to look polished and primped, grab this hair brooch and add a touch of glamor to your overall look! Find it at us.asos.com for $10.18.
2. Spiked Cat Ear Headband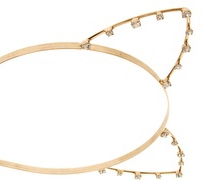 I've seen these cute cat ear headbands all over Instagram and on Taylor Swift, so I was so happy to see it for less than $5! Although this isn't something you'd wear on a daily basis, unless you wanted to of course, it's a fun piece to have to wear to a gathering with friends or going to your favorite bar or lounge! You can easily punch up one or two day old hair with this spiked headband! Find it at forever21.com for $4.80.
3. MULTICOLOR FLORAL PRINT BUN WRAP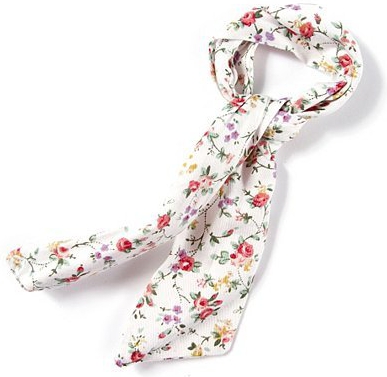 Here's another fun hair accessory to doll up a simple bun! If you frequently wear your hair in buns, here's an easy way to dress things up a bit and add a touch of floral to your hair. No matter how casual your outfit or hair style, you can take things up a notch by wearing one of these easy breezy bun wraps! Find it at claires.com for $5.50.
4. Sephora Collection Ombre Seamless Hair Ties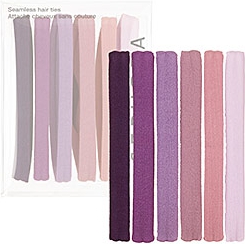 Sephora's ultra chic ombre hair ties put ordinary hair ties to shame! Why wear plain colored hair bands when you can wear one of the many colors or designs that Sephora offers?! Soft, comfortable and seamless, these hair ties look great worn in your hair and your wrist! Find them at sephora.com for $8.50 for a set of 6.
5. John Frieda Brunette Runway Collection 12pk Bobby Pins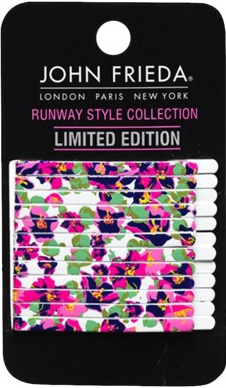 If you're a fan of Zac Posen, you're going to fall in love with these limited edition bobby pins that he created in collaboration with John Frieda! Bobby pins are a hair maven's must-have item, but they're plain and boring. This set of bobby pins comes in white with a bright floral design that's reminiscent of Zac's spring 2013 line! Find it at target.com for $6.99.
6. Elle Turquoise Animal Print Headwrap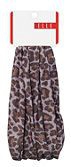 If you need an easy hair accessory to wear to the pool, to tame flyaways or to glam up a bun or ponytail, this is it! Wearing a headwrap is a simple way to dress up any hair do or you can also use it as a wrap to protect your hair when you're sleeping! This soft and comfy headwrap is sure to be a summer hair staple! Find it at ulta.com for $12.
7. Braided Rhinestone Headwrap Duo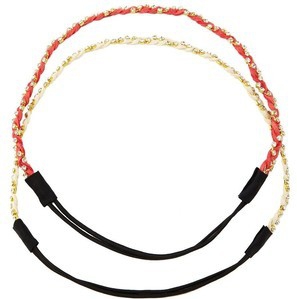 When I think of summer hair, I automatically think of soft, beachy waves. One way to play up that look is to rock one or both of these braided rhinestone headwraps! Just wear your favorite maxi dress and one of these headbands and you're a boho beauty! These are also great to wear to disguise dirty hair or pair with a messy bun or braid! Find it at charlotterusse.com for $7.99.
8. ASOS Double Stone Hair Brooches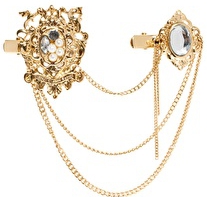 ASOS makes so many beautiful hair accessories and this is another hair brooch that's totally classy and cute! This hair brooch makes wearing your hair down so glam and elegant! Whether you wear it to work, school or hanging out with friends, you'll definitely turn heads with this chic hair accessory! Find it at us.asos.com for $10.18.
9. GOLD TONE CHAIN CROSS PENDANT HAIR CROWN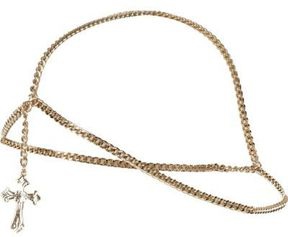 If you like your hair accessories to be a little bolder than your average hair pin, try this gold hair crown on for size! You're sure to wow with this ornate hair accessory that you can easily just slip on and go! Wear this with a maxi dress or any casual chic ensemble of your choice! Find it at us.riverisland.com for $12.
Take your next hairstyle to another level by wearing one of these fun and fabulous hair accessories! With so many great hair accessories at decent prices, there's no reason not to dress up your hair! Do you wear hair accessories? What's your favorite way to dress up your hair?
15 Secret Signs He's the Jealous Type ...