Aagh! You're running late and don't have time to shower, much less wash your hair. But your hair's a mess. So how can you quickly make yourself look presentable? Fear not - hair can actually be easier to style when it's not freshly washed. So here are the hairstyles to use when you don't have time to shower …
---
1

Low Bun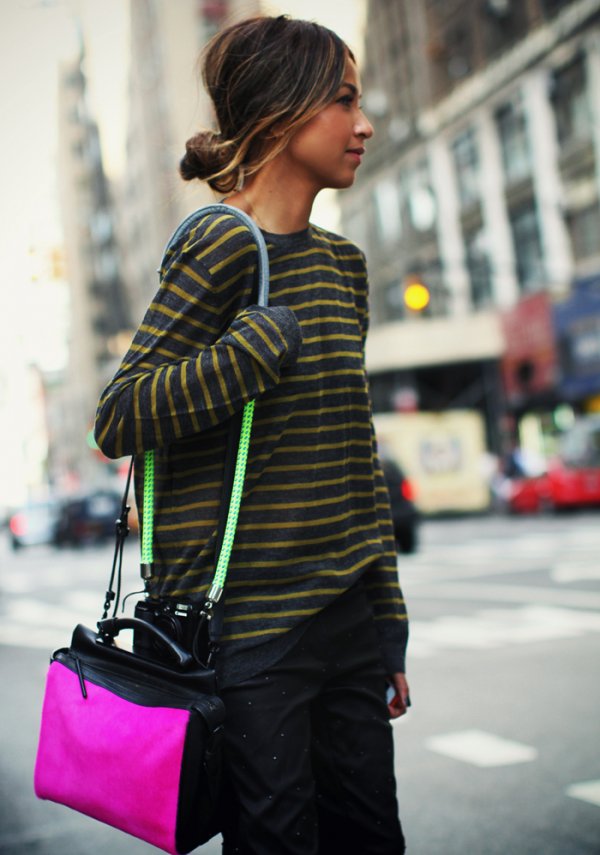 A low bun is perfect for styling your hair quickly and still looking like you've spent some time fixing it in place. Don't just twist it round and pin in place though; you don't want to look like you just stabbed in a few pins and hoped it would stay in place. Try my "bun" article for some ideas on how to style your bun.
---
2

Slicked Back Style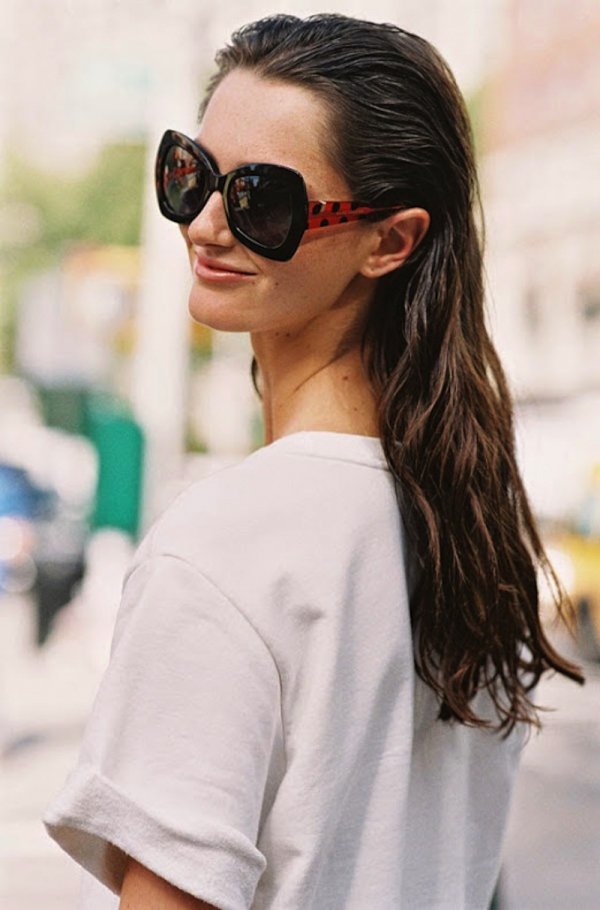 There's no simpler way of disguising the fact that you haven't had time to wash your hair than by slicking it back. It'll also keep your hair out of your face if it's a hot day (hair can make you feel so sweaty!). All you need to do is run a little product through your hair. A slicked back style will also show off a fabulous pair of earrings.
3

French Twist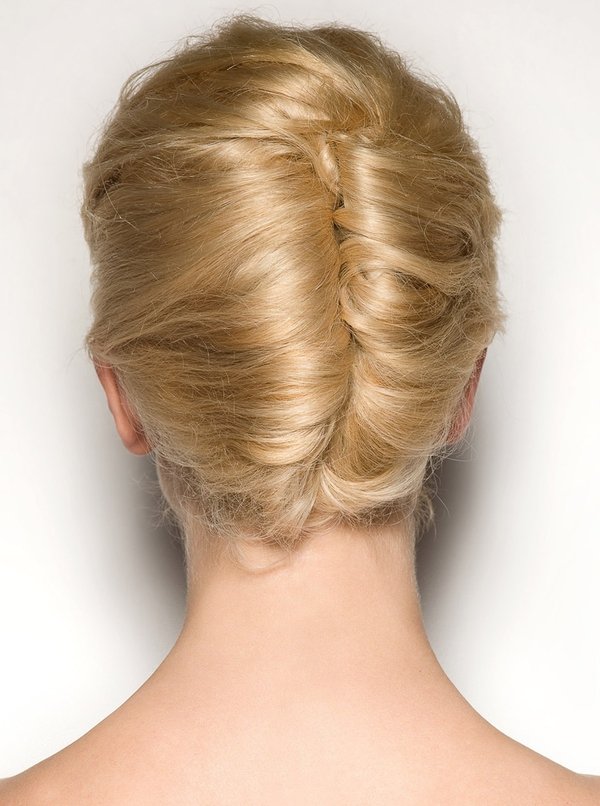 Have you got wavy hair? Put it up in a French twist. This takes no time to do, and looks very stylish. Use a tool like spiral hair pin clips and your hair will stay in place; I used to use them when I had longer hair and they work like magic!
---
4

Side Braid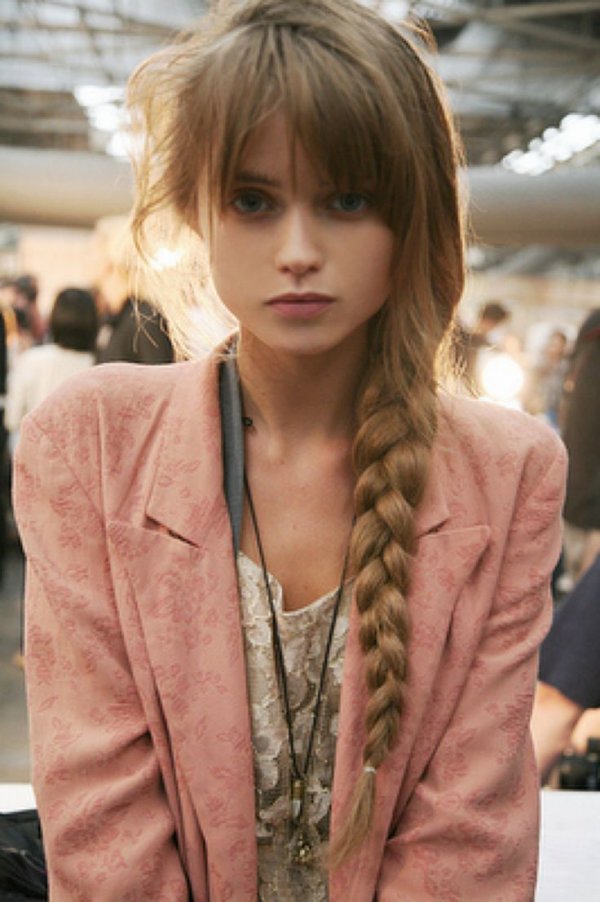 Braids run the risk of making you look like a pre-teen, and a single braid can be boring. But not if you style your hair in a side braid! You can braid your hair so that there's not a single strand out of place, or style it in a messy plait - either way will make it look effortlessly stylish.
---
5

Full Ponytail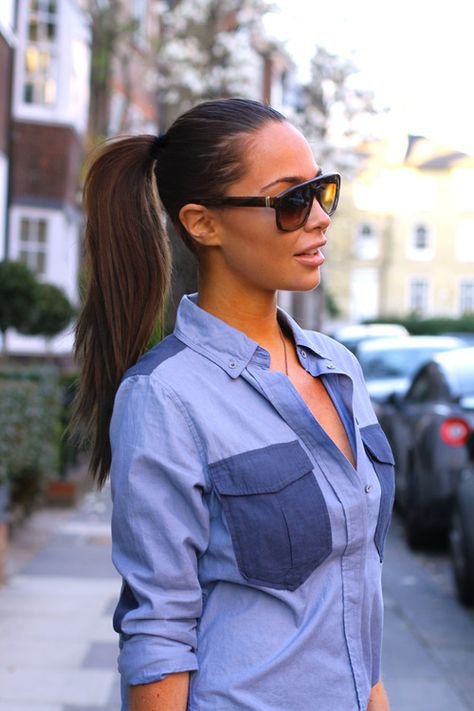 A ponytail is the default hairstyle for a girl in a hurry, and will also disguise the fact that you haven't washed it today. Make your ponytail more interesting by giving your hair some volume before you tie it in place. Simply squirt some hairspray in the roots and backcomb your hair a little. It'll look cute, casual and cool!
---
6

The Wrapped Ponytail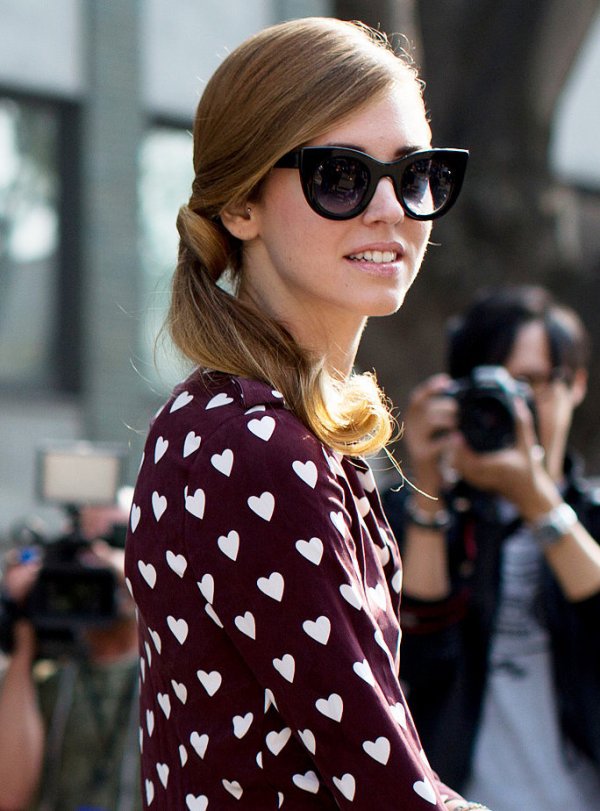 Sticking with ponytails, because they're so easy, here's another super-quick way to style your hair. When you've pulled your hair back into a ponytail, simply wrap a thick strand around the band and fix with a pin. This instantly elevates a basic ponytail into something suitable for many different occasions. Try it when you're in a rush and need to look good!
---
7

Milkmaid Braids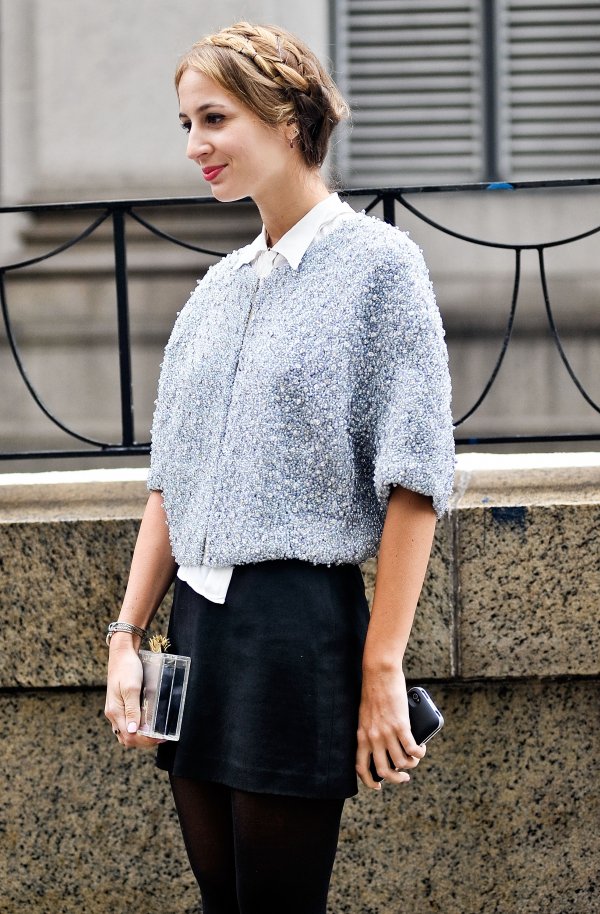 Lastly, if you want something casual you can also fix your hair into messy milkmaid braids. It's the perfect style if you're running late for class but don't want to leave your hair loose. Your braids won't need to be perfect; in fact, the messier they are, the better. Just be sure to fix your braids well in place, so that they don't unravel mid-class!
For most people it's better not to wash your hair every day, so don't fret if you don't have time to wash yours. There's always dry shampoo (link to my article), which is great for freshening up your hair in between washes. Have you found a fabulous shampoo that you'd recommend to us?
---
Comments
Popular
Related
Recent