If you're looking for some remedies for shiny hair, it's as easy as stepping into your kitchen! Sometimes it's fun to pamper yourself with a hair treatment at home instead of going out and buying something at the store. The great thing about these home remedies for shiny hair is that they're easy to make, low cost and you know exactly what you're putting into your hair! Check out these DIY hair treatments to get glossy, healthy-looking hair below!
---
1

Mayonnaise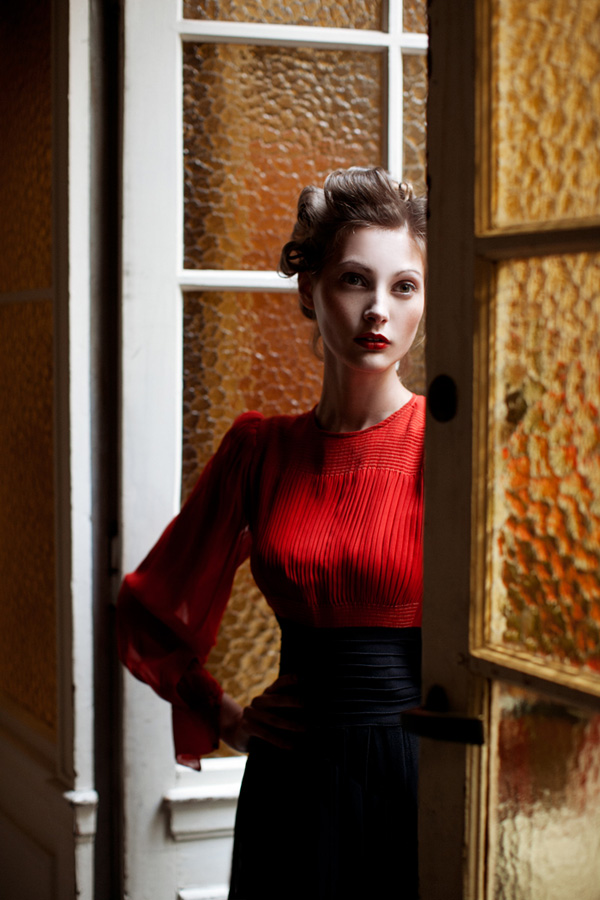 One of the easiest remedies for shiny hair is to use mayo as a deep conditioner. I know, you might not be thrilled at the idea of putting it in your hair, but many people have tried it and love the results! If you have dry or damaged hair, this hair treatment will work wonders! Mayo contains amino acids and antioxidants that strengthen your hair and give a beautiful shine.
**Ingredients:
**A jar of mayonnaise (brand does not matter)
**Directions:
**Prep your hair using warm water to get it nice and damp, but not soaking wet.
Scoop some mayonnaise out of the jar and start rubbing it through your hair like you would a conditioner. The amount that you are going to use really depends on the length and thickness of your hair. Feel free to lather on the amount that you feel most comfortable with.
Wrap your head of hair with a plastic wrap, a plastic bag, or shower cap to trap the heat inside. Heat opens the pores and allows the treatment to penetrate strands further and thus work better.
Let the treatment sit on the hair for at least 20 minutes. You can let it sit longer depending on how damaged your hair already is.
Wash the mayonnaise out. This is most easily done in the shower using a diluted shampoo. You may need to shampoo a few times before you are able to get all of the mayonnaise out. Be sure to use the shampoo gently, not tangling the hair.
Source: naturallycurly.com
---
2

Beer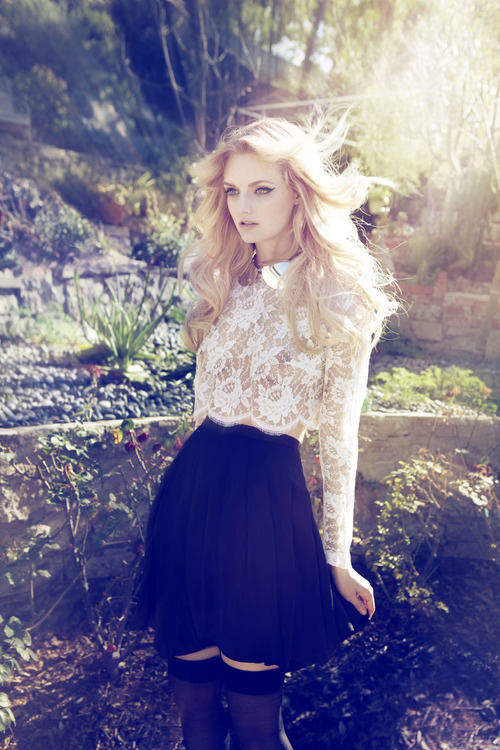 Another one of the easy hair treatments you can do on a whim is the beer hair rinse! Even if you're not a beer drinker, I'm sure it's easy enough to find someone who does! Beer contains hops, which are flavoring agents but they're also amazing for our hair. Hops contain silica, which strengthen and add luster to hair. If you're under drinking age, make sure you ask an adult for permission before trying it out!
Ingredients:
1 bottle or can of beer (any brand)
Directions:
After cleansing your hair with shampoo, pour the room temperature beer over wet locks. Massage the brew into your scalp for a few minutes, then rinse and condition.
Source: refinery29.com
---
3

Black Tea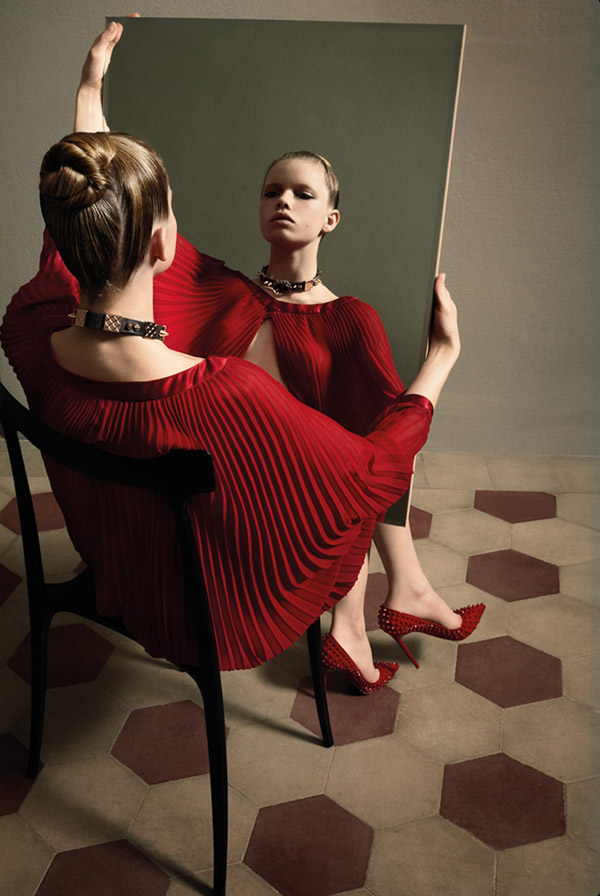 This next hair treatment will not only help you get glossy locks, but if you're like me and have to deal with shedding or hair loss, this is perfect! The caffeine content in tea is said to decrease the hormone that's associated with hair loss. This rinse can also darken your hair, so if you have lighter hair, this might not be a good option.
**Ingredients:
**2-4 teabags of black tea
**Directions:
**Add 2-4 tea bags to 2 cups of boiled water ( this may vary depending on how much hair you have), let it steep for a few hours or overnight. Take the tea and pour on your hair after it has been co-washed or cleansed, let it sit for 20-30 minutes. It's easiest to do this in the shower; quickly cover hair with a plastic cap to avoid dripping. Last, make sure you deep condition your hair after the black tea rinse has sat for 20-30 minutes adding the deep conditioner ON TOP of your rinse. Rinse and style your hair as normal.
**Source: **thatssovain.com
---
4

Avocado & Olive Oil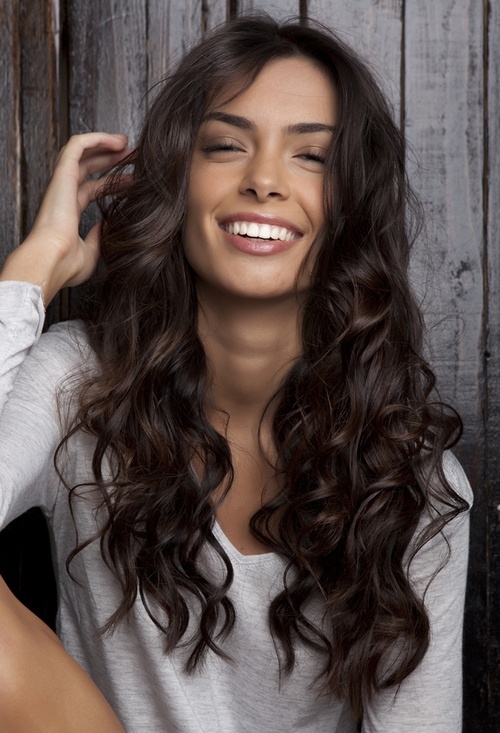 I love avocados but I always have trouble finishing them before they go bad. Now I can enjoy avocado in my meals and use the leftovers for my hair! Avocado contains a lot of good fats that hydrate and nourish your hair and scalp. If you have color-treated hair, opt for jojoba or sweet almond oil instead of olive oil as it can lighten your hair.
**Ingredients:
**1 ripe avocado pitted, peeled and mashed
2 tbsp extra virgin olive oil substitute with jojoba oil or sweet almond oil for color-treated hair
**Directions:
**In a small bowl, whisk mashed avocado with olive oil until well combined.
Apply hair mask on damp hair, including the scalp and hair ends. Tuck your hair in a shower cap.
After 20 minutes, rinse off the hair mask while massaging the scalp. Shampoo as usual. Enjoy your silky soft hair!
**Source: **noobcook.com
---
5

Apple Cider Vinegar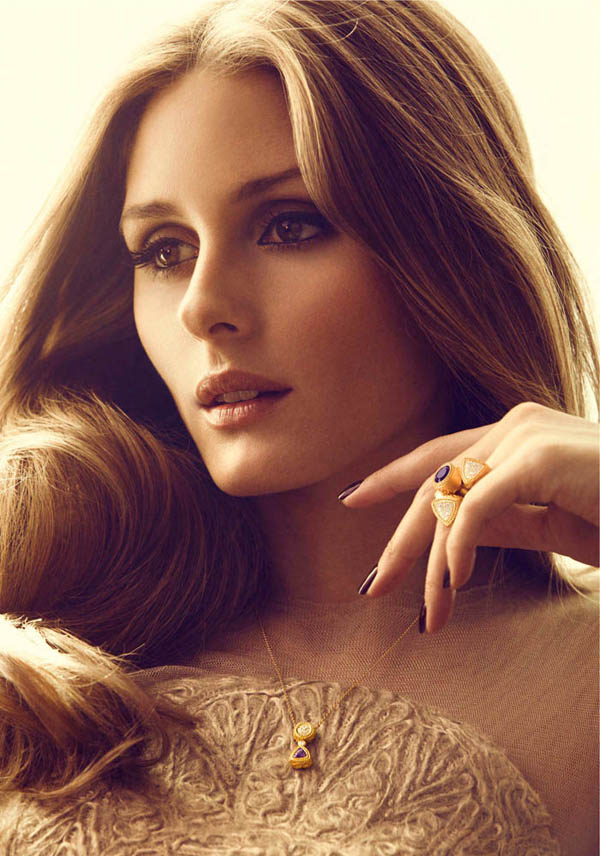 If you don't own a bottle of apple cider vinegar already, I highly recommend purchasing one! It's not only good for hair treatments but a variety of home beauty remedies, also! Apple cider vinegar can be used as a natural hair detangler, to remove product build-up and softening and smoothing your hair. This easy hair rinse is much more natural and safer than many hair products you can buy at stores!
**Ingredients:
**1 part apple cider vinegar
1 part water**
**
**Directions:
**To revive your hair to its days of smoothness, mix the apple cider vinegar and water together. After shampooing, pour the mixture into your hair. If you have a spray bottle, that works even better. That way you can spritz your hair with the mixture and massage it into your scalp. Let the apple cider vinegar concoction sit for a few minutes before rinsing fully with water. No need to use conditioner! The apple cider vinegar will leave hair feeling smooth and soft.
Source: huffingtonpost.com
---
6

Honey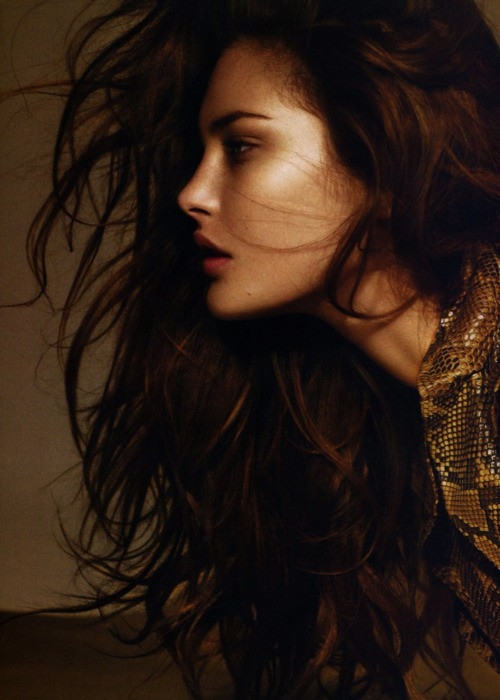 Honey is a common ingredient in many hair treatments but it can also be used on its own to impart shine, add moisture and soften your strands. Honey is a natural humectant that draws in and retains moisture. It also has anti-bacterial properties so it helps keep your scalp healthy and clean. If you'd rather use a hair mask, you can mix honey with olive oil for a deep conditioning treatment!
**Ingredients:
**2 tablespoons honey
2 cups warm water
Spray bottle
**Directions:
**Mix about 2 tablespoons of honey to two cups of warm water and spray the solution on the hair.
Source: theresearchpedia.com
---
7

Gelatin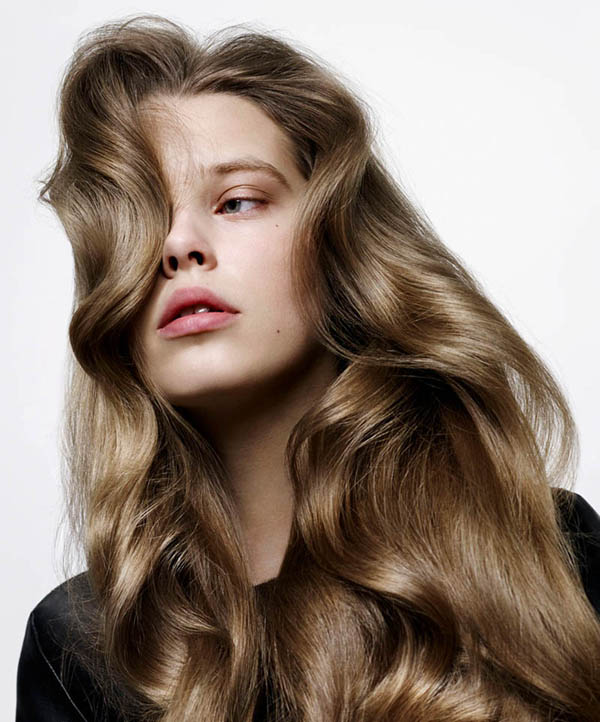 Using a gelatin hair treatment might sound a little crazy but it's actually a very effective fortifying treatment! If you have dry or damaged hair, add some protein to your tresses by using this simple and moisturizing hair mask. With repeated use, you should start seeing and feeling the difference in your hair.
**Ingredients:
**1 tablespoon of gelatin
1 cup of warm water
1 tablespoon of vinegar
Few drops of lavender, rosemary or lemon essential oil
**Directions:
**Combine 1 tablespoon of gelatin with 1 cup of warm water and stir until completely melted. Add 1 tablespoon of vinegar and a few drops of lavender, rosemary or lemon essential oil. Mix well and apply the mixture to your hair and scalp. Leave it on for 10 minutes, and then rinse with lukewarm water.
Source: youqueen.com
---
8

Yogurt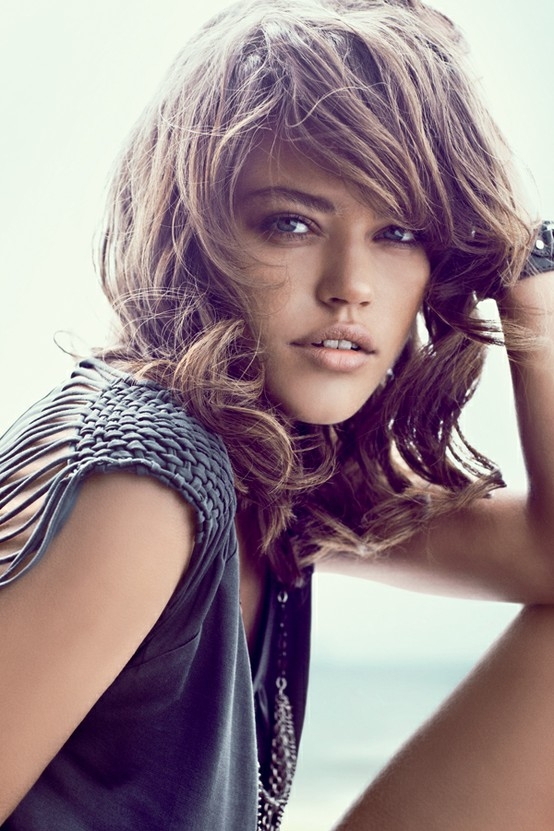 Yogurt is another common ingredient in kitchen beauty recipes and it's easy to see why! Yogurt has natural anti-bacterial and anti-fungal properties due to its high lactic acid content. It also helps to strengthen and moisturize your hair as well as soothe the skin on your scalp and calm any itchiness. It also feels great on the scalp because it's cool and creamy!
**Ingredients:
**1 container of plain yogurt
**Directions:
**Brush out your hair well. Take the yogurt and spread it all over your hair. Next, take an old hair tie and put your hair into a ponytail or bun. If you wish you can put a bag over it or you can just leave it up.
Leave it in 20-30 minutes or until the yogurt has hardened. It is best to take a shower afterwards and shampoo/condition with a good brand.
Source: wikihow.com
---
9

Rosemary & Lavender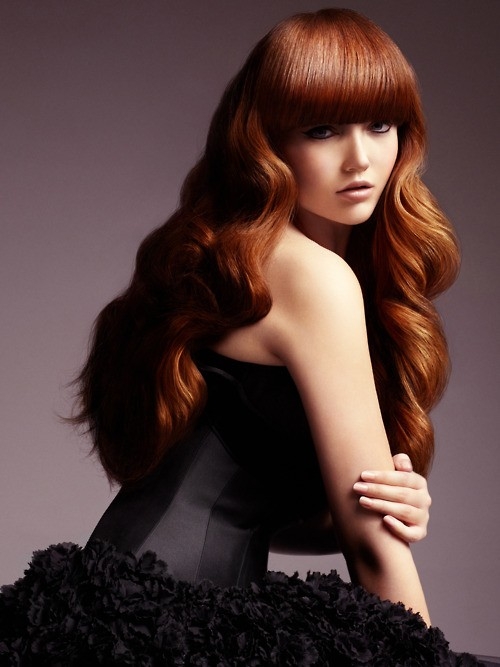 An herbal hair rinse will not only soften and strengthen your hair but it also smells heavenly! This recipe utilizes rosemary and lavender but there are lots of other herbs and blends you can make for different hair types. Also, if you're not too keen on the idea of using Borax in your hair, you can make the mix without it, but adding it is said to make a huge difference in your hair!
**Ingredients:
**4 c. water
1/2 c. dried rosemary
1/2 c. dried lavender
1 tsp. borax
3 Tbsp. apple cider vinegar
**Directions:
**Bring the water to boil in a large pot. Once you've reached a rolling boil, remove the pot from the stove and add the borax and apple cider vinegar. Stir. Add the lavender and rosemary. Stir well (until all the herbs are wet) and cover. Leave the pot to "steep" unheated for 2-4 hours (or longer, even … the longer, the stronger).
After your liquid has reached a caramel brownish color, strain the herbs from the liquid and pour into a glass container. Refrigerate until use.
After shampooing and conditioning, or as your sole hair product, pour the rinse over your hair, making sure to soak it through completely. Finish off with a final rinse of clean water, if desired (the liquid is a brownish "tea" color, so it may stain a light-colored towel if you don't rinse with clean water). Or, simply leave the rosemary rinse in your hair and dry and style as usual.
I let my rinse steep overnight before straining out the herbs. This makes for a VERY potent rinse. If you do this, you could extend the amount of hair rinse you have by adding half of the rinse and half water to a separate container, diluting the rinse (but not the efficiency).
Source: crunchybetty.com
---
10

Aloe Vera Gel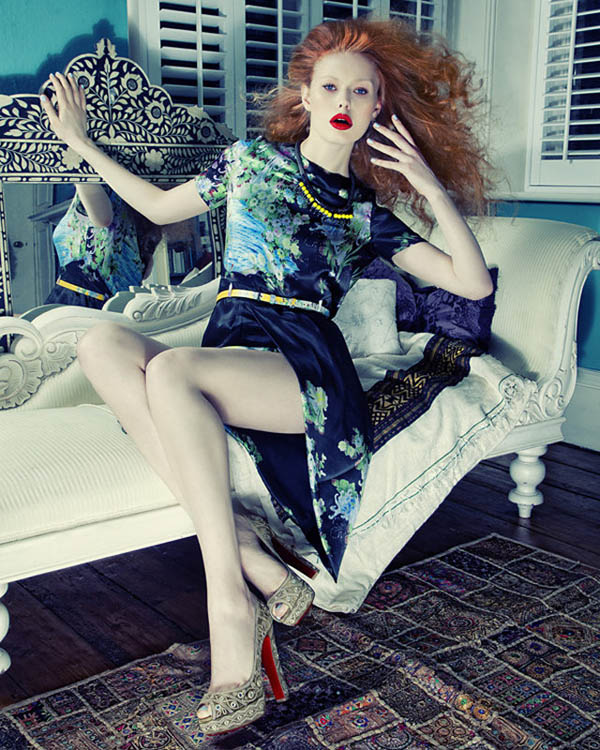 This by far is the easiest hair treatment on this list and I think you're gonna love the results! Using aloe vera on your hair and scalp is especially beneficial for ladies who have a dry or itchy scalp as it has anti-inflammatory properties and contains ingredients that protect against seborrhea. It's also known to reduce dandruff, restore hair's natural sheen and combat frizz.
**Ingredients:
**Aloe vera gel
**Directions:
**Mix some aloe vera gel with the shampoo or conditioner you already use and rinse out as usual. Some shampoos already contain aloe vera extracts, but if you prefer to make your own, experts recommend using herbal shampoo and using half the amount of shampoo you would normally with twice that amount of aloe vera gel. If you suffer from hair loss or even dandruff, this is a good option, especially if you don't have the time to massage your scalp or to do a scalp treatment.
Source: dailyglow.com
Now you have ten different home remedies to achieve shiny, silky hair! Most of these hair treatments are fairly easy to make so I see a lot of these home hair treatments in my future. Do you know of any other home hair remedies? Please share them with us!
More
Comments
Popular
Recent