Hair emergency kit is something every busy, hair-obsessed fashionista needs to have in order to ensure a perfect hairstyle regardless of the time of day, weather and…ah…all potential bumps on that road. And since that particular road is known for being a seriously bumpy one at times, keeping yourself prepared for a quick hairstyle fix is always a good way to go! And, regardless of whether you already have your SOS hair kit or are seriously considering putting together one soon, you should definitely check out these 20 popular, amazingly useful hair kit additions:
---
1

Bobby Pins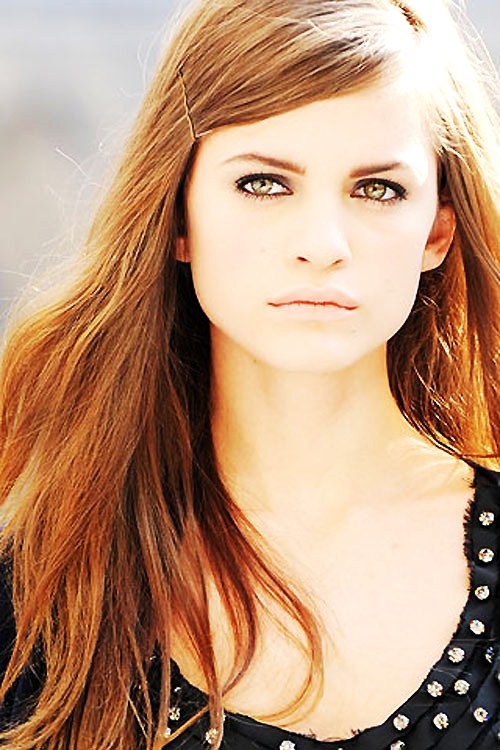 It would be really hard to imagine a hair emergency kit not containing a couple of these babies – wouldn't it? And just in case you've never needed or thought of coming up with an SOS hair kit of your own, do remember one simple rule – these go in first! A handful of bobbys won't take a lot of space which makes it pretty hard for them to qualify as "dead weight" even when you're not using them yet, when a hair emergency arises they are pretty much all you'll need to get the situation under control.
2

Silicone Hair Bands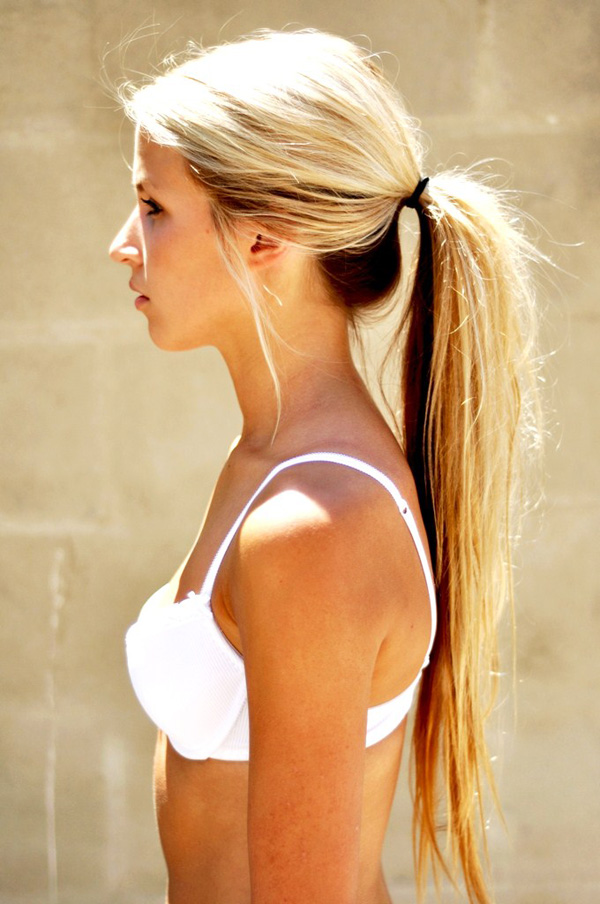 Absolutely perfect for various braided hairstyles as well as for securing knots, loose braids or twists in order to achieve a head full of gorgeous beachy waves – silicone hair bands are super light-weight and super tiny which means that you can afford to pack a LOT of them without it even affecting the size of your kit. I always have them at hand, especially nowadays when braided styles are so hot and whether were talking about a vacation, sleepover or simply a trip to the beach, these little helpers are definitely a must for me.
---
3

Matching Hair Ties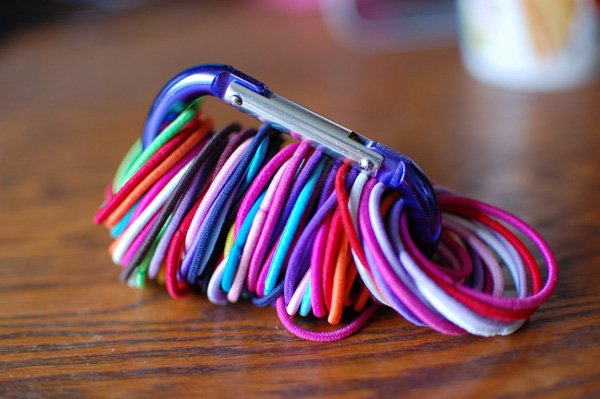 My sleepover slash beach slash gym SOS hair kit also contains two sets of matching hair ties, one plain, brown to match the color of my hair and one a bit more noticeable yet versatile enough to go with a lot of outfits. It's not something I get to use often (especially not all of them at once) yet they did save my behind a few times and having them around makes me feel kind of safe. And with so many interesting ways to play up a plain old ponytail, a decision to add these to your list as well might be a really good one!
---
4

Hair Pins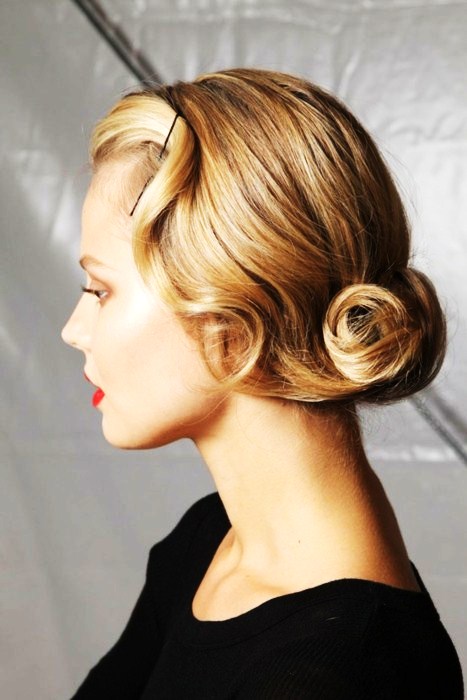 Speaking about long hair and amazing little things that can help make quick hairstyle fixes possible regardless of where you are and how little time you have on your hands – here's another thing no long haired girl's hair emergency kit would be complete without! And should I remind you that it doesn't take more than two of them to lift and hold your long, heavy mane, transforming it into a glamorous top bun, romantic low bun or a fun, trendy messy bun? Neat, huh?
---
5

Rat Tail Comb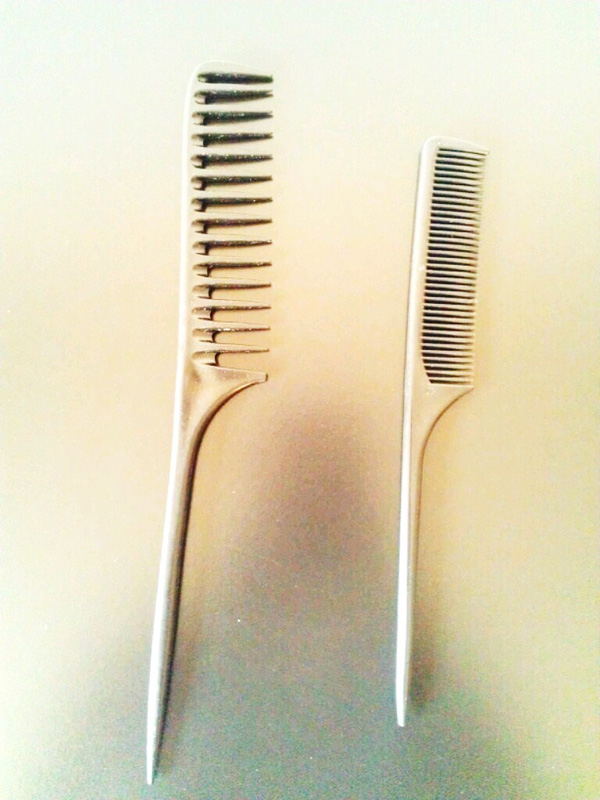 Is there a more perfect tool? But seriously, a rat tail comb will prove to be useful in more ways than one and you'll definitely end up congratulating yourself on the decision to have it added to your SOS hair kit. Use it to tease some volume back into your roots and avoid the whole hat-squished-hair fiasco, to smooth out frizzies and tuck in those wild wisps threatening to ruin your perfectly glam/professional updo or as a precision tool to help you style your bangs, create that volume enhancing zigzag parting and help you pull off even a bit more complicated styles in the speed of light.
---
6

Purse-Sized Package of Hairspray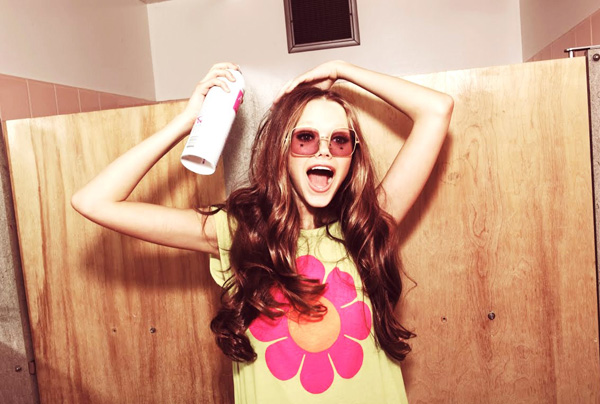 Purse or travel sized package of hairspray is a definite hair emergency kit DO as it will help you deal with everything from a sudden lack of volume to that dreaded baby-hairs-gone wild look. A valuable addition to your collection even if you don't use a lot of hairspray and especially if you do, this size and package is the smartest invention since the wheel, electricity and microwave popcorn which means that there should definitely be one sitting in your office drawer and another contained in the kit you move around from bag to bag whenever you're about to have a sleepover at your boyfriend's/friend's house or skip town for the weekend.
---
7

Shine Serum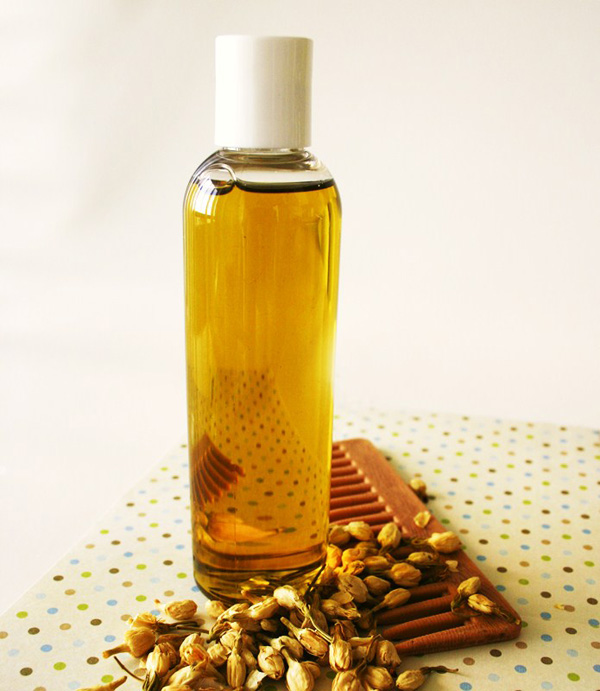 Ah, but speaking about quick hairstyle fixes your SOS hair kit needs to be able to provide tools for – if you prefer casual easygoing hairstyles and a bit of smoothing and de-frizzing is all that occasionally stands between you and a perfectly good hair day, do consider throwing in your favorite shine or split end serum. And if it happens to have a really nice not to mention strong scent – even better as you won't be needing the next off this list.
---
8

Fragrance Spray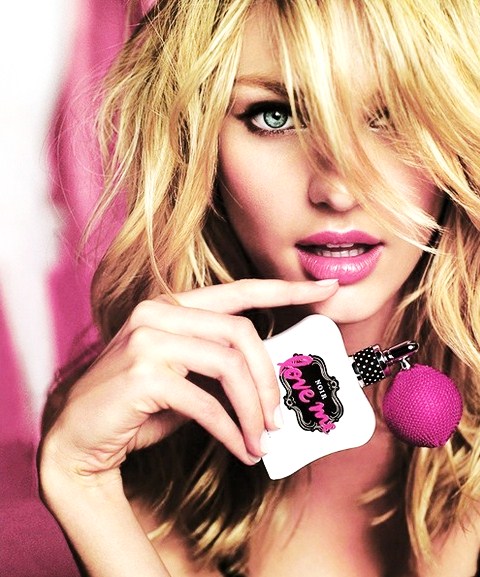 Formulated to make life easier for people with hairstyles that aren't supposed to be washed too often, these awesome hair-products are something you should have at hand as well, especially if you happen to spend a lot of time with smokers, work in a place with a very distinctive smell or simply need to juggle around a lot of those day-to-evening slash work-to-party situations and would love to make sure your hair smells like it's been freshly washed at all times.
---
9

Dryer Sheets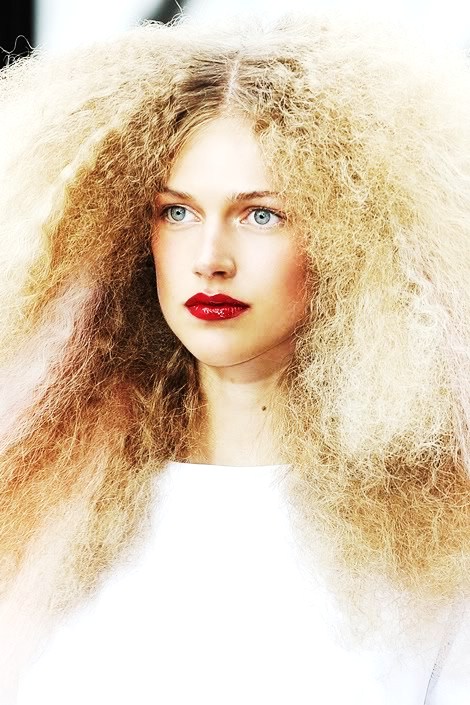 Well hello hair static! Oh and farewell too, please remember to close the door behind you! LOL! As silly as it may sound, this imaginary conversation could easily become a reality and a couple of dryer sheets is pretty much everything you'll need to make it happen! Make sure your hair emergency kit contains at least one at all times, especially during winter when even the least static-prone types of hairs are affected by this unpleasant occurrence.
---
10

Dry Shampoo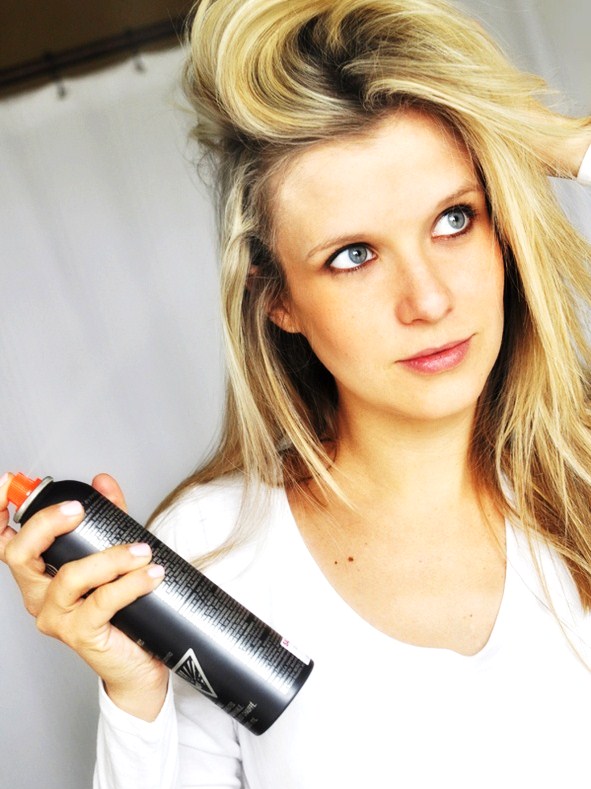 Okay, now a dry shampoo might not be a necessity you need to drag around on daily basis but there's a very good reason to keep one in your desk drawer at the office and consider slipping another into your weekend bag. After all, humidity, sweat, pollutants and even rain (which is everything but clean these days) can give your freshly washed mane a matted, not so great-looking appearance faster than you can say "Oopsie!" which certainly can't be a huge ego-boost and could really talk you out of entertaining thoughts such as "going out after a hard day at the office" or put you in the position where you have to choose between looking great and making the most out of your day/evening/weekend.
---
11

Travel Sized Flat Iron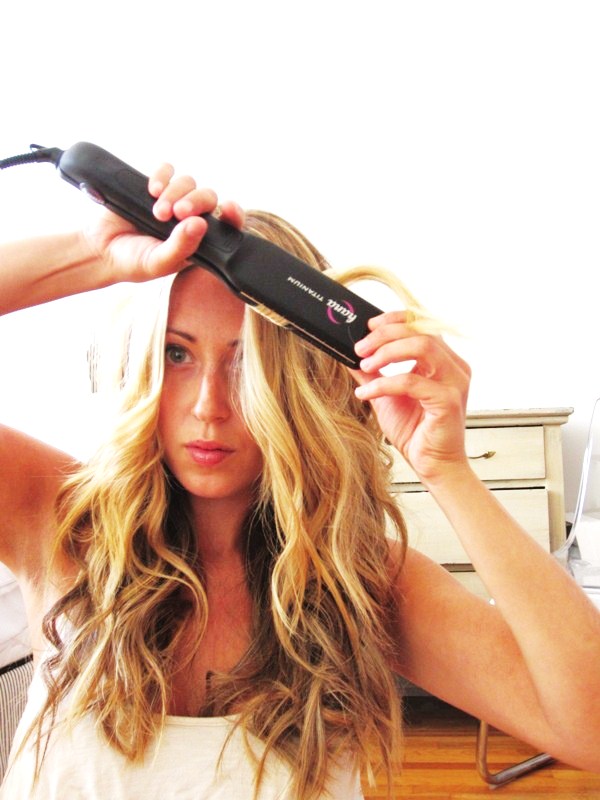 A small travel-sized flat iron is just what a girl needs for her business trips, out of town meetings, team building sessions at a company resort… you name it! And if you're one of those girls who prefer their hairstyle perfect at all times, you'll definitely appreciate all those styling options new-age flat irons provide!
---
12

Versatile Hair Accessory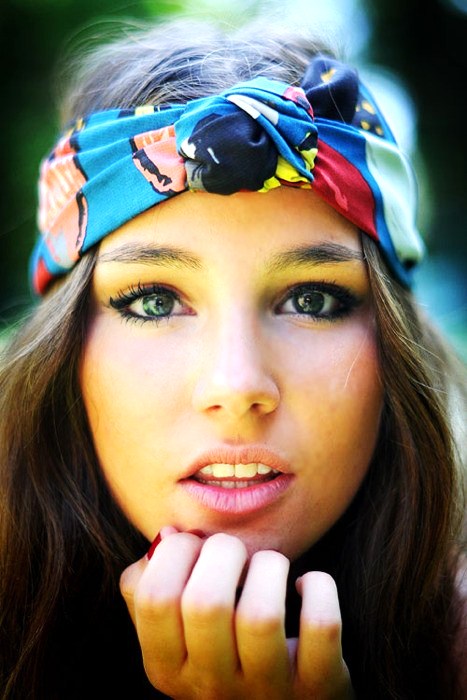 A cool headband and an eye-catching clip are always a good thing to have in case you plan to be away for the weekend and have no wish to torture yourself with heated tools and elaborate hairdos! Wear them together or separately, allow yourself to get creative or even curl your hair without heat by simply tucking the hair in that same headband! Yup, quite a few quick hairstyle fixes just waiting to happen!
---
13

Ornate Hair Sticks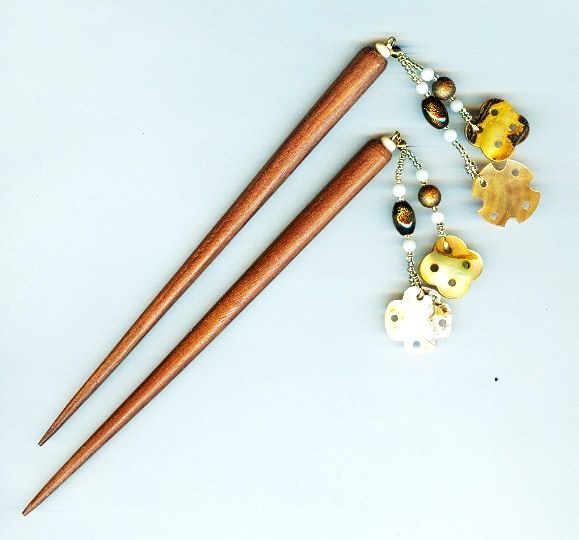 Ha! Now I don't need to do a lot of explaining here or trip over my keyboard trying to point out exactly how these could be of use or why should you include them in your hair emergency kit! Simply think of your teen days and all the hair-related stuff you your do with your pencils, then substitute pencils with two really cool, proper hair sticks, nervous fumbling while trying to maintain your most sincere "Yes, teacher you have my undivided attention" look with two to three minutes of peace in front of a real mirror and voila!
---
14

A Small Jar of Hair Gel/Pomade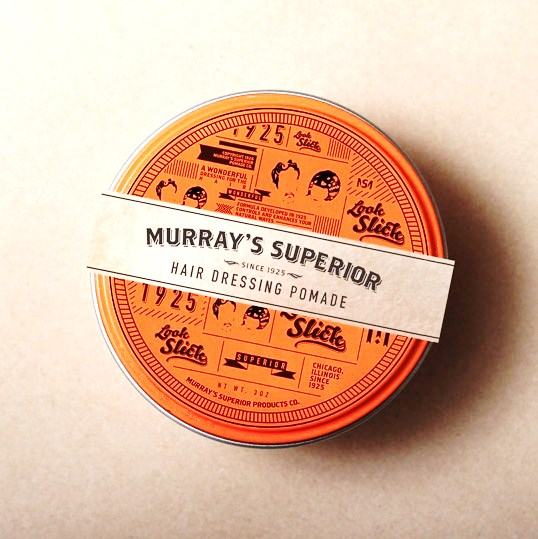 A mini or sample sized package of your favorite gel or pomade isn't just a lifesaver in cases when you need a quick hairstyle fix but will also help you face a full-blown catastrophe and be the one left standing! Smiling even! Simply rub some of it between your palms and scrunch, scrunch, scrunch in case your perfectly flat hair went all crazy again, use it to give your edges a smooth finish or simply smooth back a few frisky curls or apply on the sections you're about to braid to make them more manageable and ensure a glossy, smooth finish.
---
15

Small Brush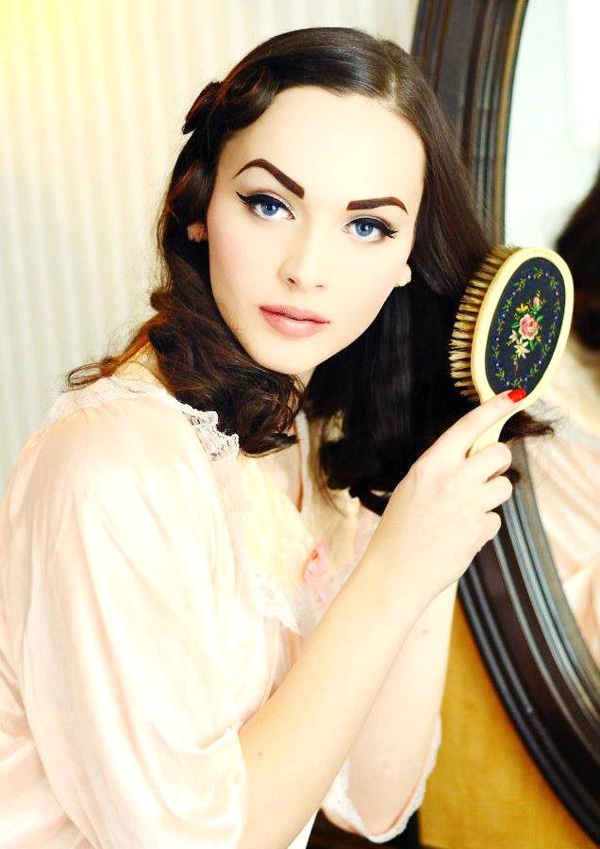 Oh, well I almost forgot something all hair emergency kits must contain- a brush! And in case you're forced to come up with an updo on the go, this is the only tool that can help you get it right and avoid appearing like you have indeed did your hair on the go. You can purchase that oh-so-practical retractable compact brush in case you have thin medium to short hair but do invest in a purse-sized version of a real brush in case your hair is really long and/or thick.
---
16

Hair Color Touch up Product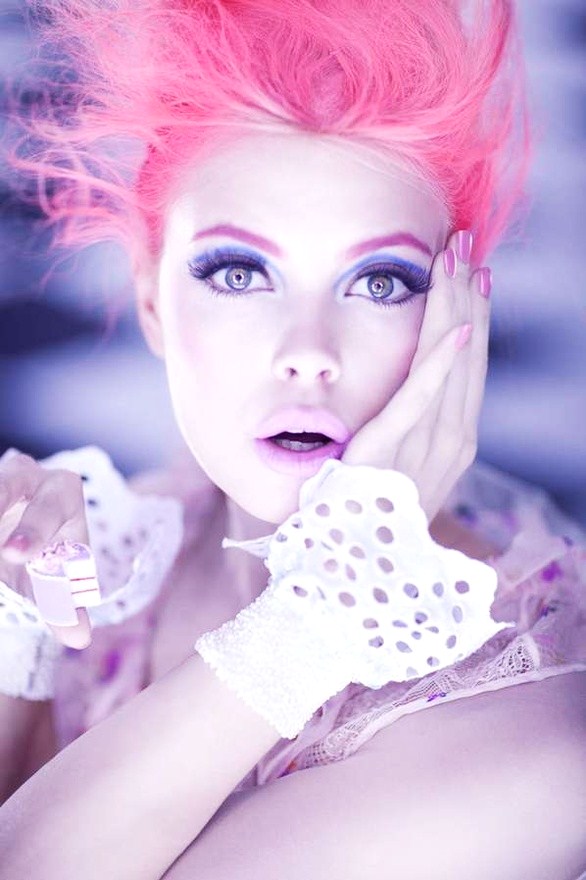 Available in many different forms ranging from mascara and crayon-like to sprays these babies are the perfect thing to have at hand in case you notice a few stray grays or are concerned about your untouched roots showing more than you've expected. What a great and most importantly quick hairstyle fix to rely on in case of an important meeting or even an unexpected date!
---
17

Shampoo & Conditioner Sample Sachets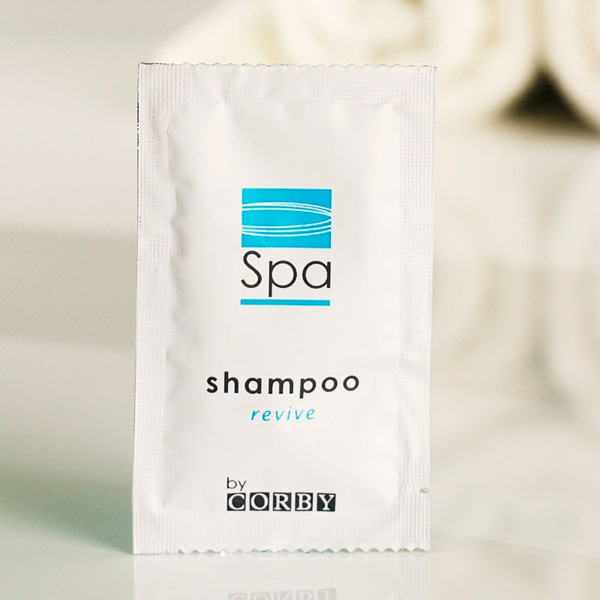 Now, I don't know about you but these are one of things I always remember to pack in case I'll be spending my weekend at any place other than my own house – camping, road-trips, visiting the in-laws…you name it! I even include these in my gym/beach SOS hair kit just in case something important or unpredictable comes up!
---
18

Head Scarf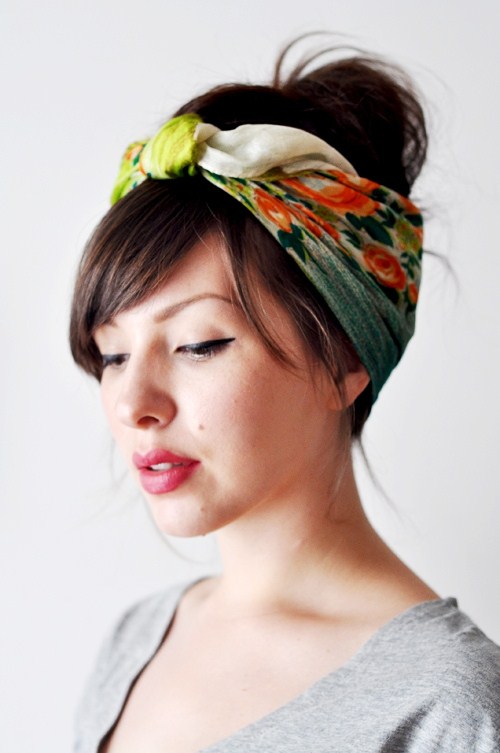 A beautiful silk scarf isn't only a fantastic fashion pick-me-up a girl would do good to keep within reach but also an awesome, incredibly versatile hair accessory you can wear a)as a fashion statement b)to cover up a messed-up do c) to minimize frizz in case of a sudden rain or d)to simply protect your hairstyle from environmental damages and unpleasant smells until you reach your final destination. YAY!
---
19

Cornstarch Powder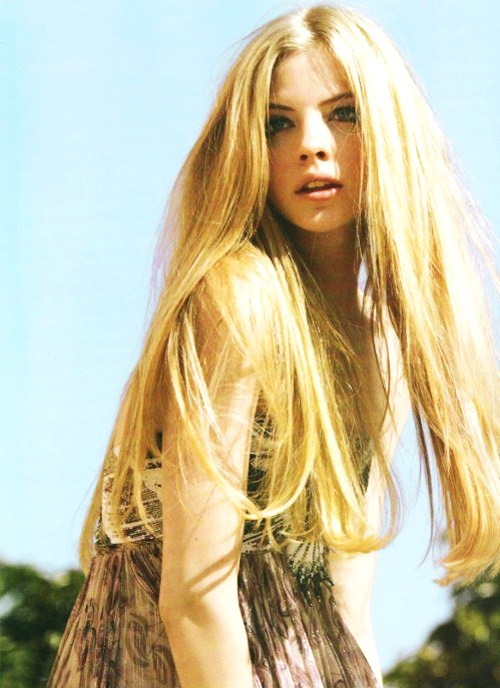 Have you ever considered including cornstarch powder in your hair emergency kit? Well, in case your hair tends to be especially oily in summer and you can never be positively sure your good looks will manage to last throughout the day, you definitely need to give this one a go! Carry a portion of it in your spare compact to apply on roots in case of excess shine and voila! Your hair will be as good as washed!
---
20

Hairagami-ish Goodies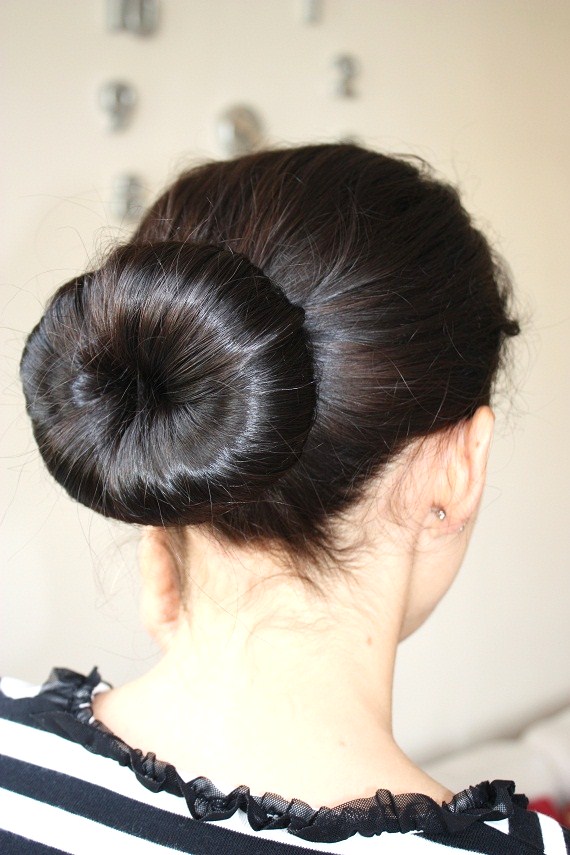 If you have a habit ordering stuff off TV or simply like the idea of discovering cool stuff that can be used for various hairstyles I suggest you browse your beauty supply shop for a couple of Hairagami-ish goodies to add to your SOS hair kit. Topsy tails, EZ combs the actual Hairagami (which might even be the most useful of them all) can be used in many interesting ways allowing you to create some of those simple hairstyles a girl could used getting down perfectly at first try!
Which are your most-used hair emergency kit items and is there a special item or two off this list you could use but never actually thought of adding to your SOS hair kit? So share!
Top Image Source: weheartit.com
---
Comments
Popular
Related
Recent