7 Tips to Dye Your Hair Darker ...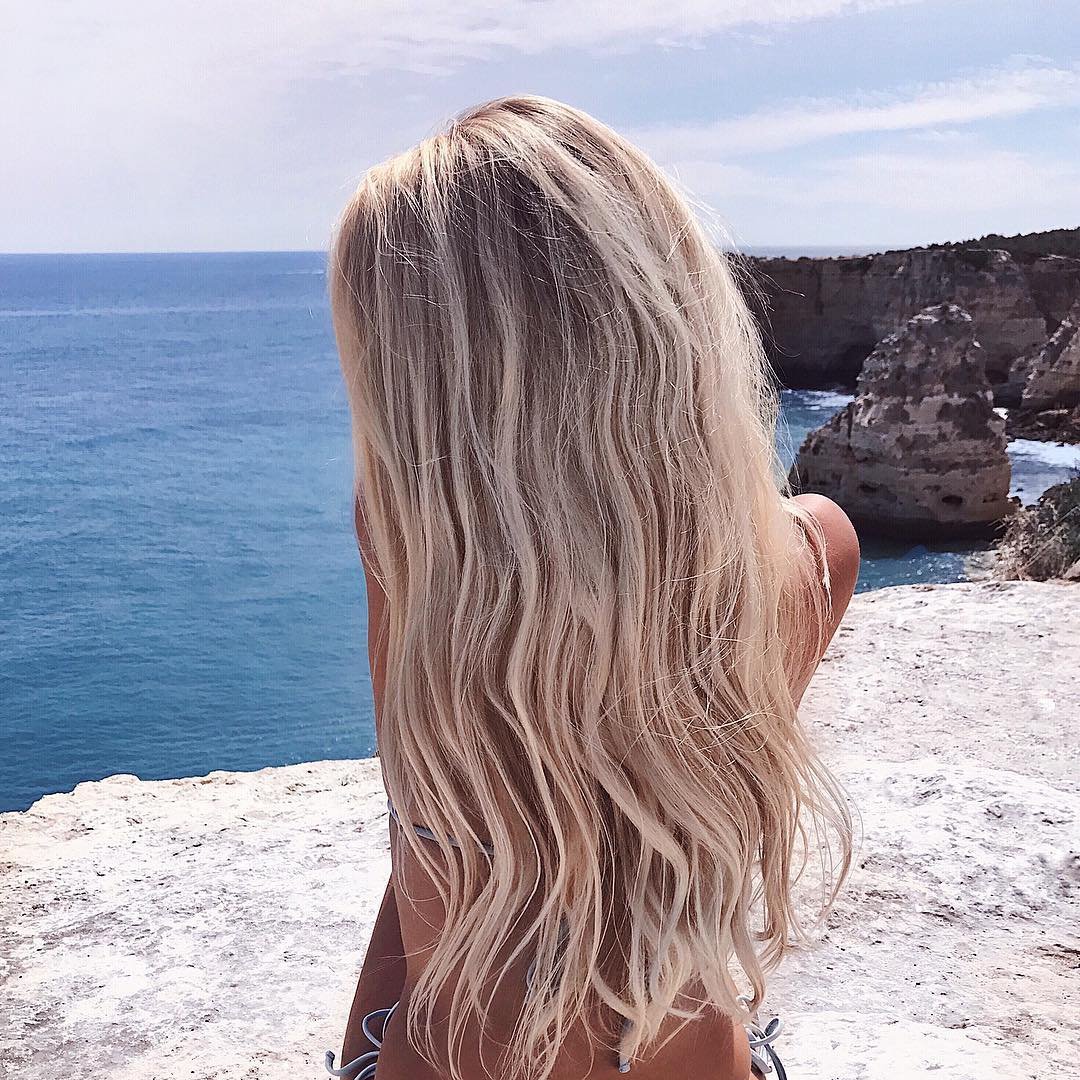 Shifting up or down a hair tone is always tricky. In order to get it right you need to make sure that the colour you're going for suits your skin and your eye colour; if it doesn't, the result will invariably be a little forced and false looking. If you're blonde and you have ever tried to darken your hair colour, this will doubtless be a familiar minefield; there are myriad things that might go wrong, and because of this is it always advisable to do a little research before you consider making any serious alterations. In order to help you with this, I've had a think and asked around and put together this list of 7 tips to dye your hair darker.
It is never a good idea to jump straight from palest platinum blonde to solid, dark brunette. Invariably, the shock of this kind of dramatic change is difficult to negotiate. Instead of a drastic alteration, consider incrementally darkening your hair colour: begin with a soft, light brown and progress from there.
For a few days before you plan to dye your locks, it is a good idea to treat your hair with an intense, nourishing conditioner. This will help to prepare you locks for the colouring process which can often leave your hair feeling dry and dehydrated.
The day before you plan to colour your hair, wash your locks with a clarifying shampoo. This will help to remove build up from the deep conditioning treatments so that your hair is clean and not coated in product; this will afford the pigment immediate access to the strands.
Often, the most alarming element of dying your blonde locks brown is the flattening effect that darker hair dye tends to have. If you have light hair – be it natural or artificially coloured – you will, more than likely, find that your tresses are actually a variety of different colours. This might be an effect of the sun on naturally blonde hair, or of highlights on dyed locks; either way, the impression is more organic. In order to prevent you darker colour from appearing monochromatic and lifeless, use a product that is designed to work with your own darker and lighter colouring. Alternatively, ask your hairdresser to put a few, multi-tonal highlights through your locks once the initial colour is finished.
5.

Consider Your Skin Tone
You should always choose your hair colour so that it complements your skin tone. If you have a warm colouring you look good in reds and coppers; if you are cool skinned, blues and greens are most flattering for you. Warm skinned girls should opt for red tinted browns and chestnuts when picking out a hair dye and cool skinned ladies will want to opt for simple, chocolate brown.
Darkening your colour is a big step and, to be honest, it is probably a good idea to get it done at the salon. However, if you are keen to give it a try at home, consider enlisting the help of a friend or family member. The extra pairs of hand and eyes will help to ensure that you get the best possible coverage, and a little friendly support never goes amiss in this kind of process.
If you do decide to colour your hair at home, remember to perform the all-important allergy test before you get started. Even if you aren't usually sensitive to colouring chemicals, it is invariably a good idea to try out the dye on a small patch of skin. There can be nothing worse than having your entire scalp react to the ingredients in a hair product: rather be safe than sorry.
Dying your blonde hair darker is a fairly big deal; in order to make sure you aren't horrified by the results, it's best to go slowly and to get as much professional advice and support as you can. Hopefully, this list of 7 tips to dye your hair dark will help you to achieve success: do you have any comments or suggestions of your own to contribute
Top Image Source: weheartit.com
{{#comments_count}} Show Commnents ({{comments_count}}) {{/comments_count}}