7 Tips to Sleep Your Way to Gorgeously Styled Hair ...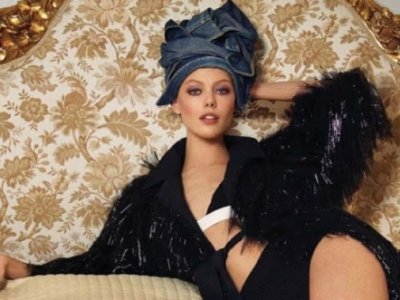 If you're anything like me, some days life is just so busy that you need to wake up with ready to go, styled hair. Maybe you just aren't a morning person and you hit the snooze button one too many times, leaving you looking less than polished as you head out the door. Whether life has you trying to beat the clock or you're just a low maintenance kind of gal, these tips will let you sleep your way to gorgeously styled hair!
One of the easiest ways to sleep your way to gorgeously styled hair, is to stretch out the life of a blowout. I wash my hair about twice a week, and will blow it out with a round brush maybe one of those times. To help ensure my hard work will last into the next day, I'll put my hair into a high, semi-loose ponytail using a soft elastic. Then, I twist the ponytail into a bun and secure with mini hair clips or hair pins. In the morning all I have to do is let my hair down and run a comb through it.
Going to bed with wet hair, but want to wake up with perfect beach waves? Wait until your hair is just damp, then apply a small amount of styling cream or mousse. If your hair is prone to frizzing, use a lightweight serum instead. While your hair is still damp, divide it into two pigtails and then semi-loosely French braid each side. Secure with soft elastics, sleep, and undo the braids in the morning to reveal your perfect beach waves!
Just like how we can stretch out the life of a blowout, so can we make our curls and waves created with hot tools last a few days! Split your hair into two sections (pigtail style), and twist each section into low buns at the base of your neck. Secure with hair pins to ensure that they stay put throughout the night. Undo the buns in the morning and lightly finger-comb through your hair.
If you're blessed to have a head of beautiful natural curls, you know that "bedhead" can be an inadequate term to describe the frizzy mess we often wake up to. Try switching to a silk pillowcase and sleeping with a silk head scarf on. This helps cut back on the friction that causes your hair to look disheveled come morning.
For my ladies looking to keep their straight hair smooth through the night, switching to a silk pillowcase and using a silk head scarf will also benefit you. Secure your hair into a low ponytail with a no-crease elastic band and then pin up the length flat around your head. At most you might have to run a flat iron over where the elastic was in the morning if you are going for a pin-straight look.
Want maximum volume that lasts? Using large foam or Velcro rollers, roll each section of damp hair away from your face. In the morning undo the rollers, flip your hair upside-down and give it a light spritz of hair spray. You'll get volume with minimal curl.
7.

Stop Grease before It Starts
Like how your hair looks in the morning without doing anything to it, but hate the oily feeling? Instead of utilizing a dry shampoo in the morning, apply it before going to bed. This helps to prevent oily and sweaty hair while you sleep rather than trying to deal with it in the morning.
How do you ensure gorgeous, ready to go styles without all the work in the morning? Share in the comments!
{{#comments_count}} Show Commnents ({{comments_count}}) {{/comments_count}}