7 anti-aging Hair Tips ...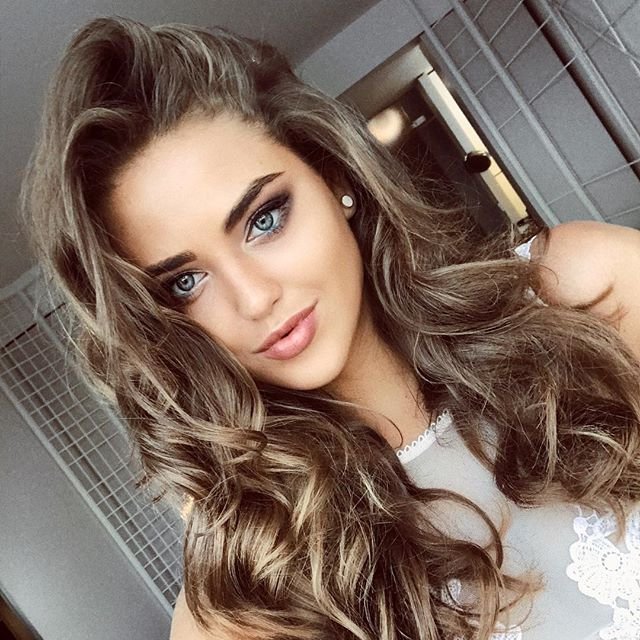 We focus a lot of our attention on anti-aging tips for our skin but an equally important topic should be anti-aging hair tips! For many of us, our crowning glory is our hair. And while we spend our time and money on top-notch hair tools and products, we're probably not doing much to care for and prevent aging hair. Time changes the color, texture and density of our hair and since we can't avoid aging, we can use some of these sensible and simple anti-aging hair tips to keep our hair looking amazing!
We can't talk about anti-aging hair tips without mentioning the importance of caring for our scalp. One of the signs of aging hair is thinning hair, but if we keep our scalps clean and well-cared for, we can look forward to healthier and less hair loss. Give your scalp a clarifying treatment to keep pores on the scalp free and clear, and keep strands silky smooth!
A great hair tip for all types of hair is to adopt a healthy diet! Our health, including our hair, is highly influenced by what we eat, so a key factor in keeping hair looking young and sexy is to eat a clean diet. Nosh on foods like salmon, lentils, Greek yogurt, blueberries and lean poultry to give your hair a big dose of protein and vitamins to keep tresses strong and plentiful!
A useful tip in preventing aging hair is to limit the use of heat tools on your hair. I'm sure we're all guilty of using a hot blow dryer a little too close to our scalp and strands but we can certainly take steps to break this bad habit! Experts say that the largest contributor to aging hair and the depletion of keratin is heat. Heat wipes out all the moisture from our hair and scalp, so it's imperative to give those heat tools a break!
You've probably heard the outdated hair tip of brushing your hair 100 strokes a day, right? Well, ignore that antiquated beauty tip because over-brushing your hair contributes to aging hair. Frequently brushing your hair or brushing your hair too intensely damages your hair's cuticle and weakens your hair! We still need to brush our strands to keep our locks healthy, but avoid brushing too hard or too much!
Teasing, ratting or back-combing hair can all help give our hair volume and height, but they're also quick ways to damage and tangle our aging tresses! Giving your hair a little tease every now and then is okay. But in the future, you might want to consider using a root booster or texturizing spray to give hair some oomph minus the damage and tangles!
The signs of stress can show up anywhere from our skin to our hair and it can certainly add to the effects of aging hair. I know it's hard to minimize stress in such a stressful world, but we can do a lot to change the way it affects us! Try deep breathing exercises, yoga or meditation to help you better cope with stress on the inside so it's less apparent on the outside!
We previously went over how we can prevent aging hair by cleansing our scalp, but another important hair tip is to treat your scalp! Pamper your scalp with massages and treatments that will help moisturize, stimulate or treat scalp conditions like dandruff. There are tons of different scalp treatments that you can make at home or buy at your beauty supply store so give your scalp the star treatment for youthful-looking hair!
We can try to control a lot of things that can damage our hair, but age is something that's totally out of our control. Keep your hair looking young and fresh by using some of these anti-aging hair tips and taking good care of yourself! Maintaining a healthy lifestyle is great for obvious reasons but it also does a world of good for your hair. Do you have any tips on preventing aging hair?
{{#comments_count}} Show Commnents ({{comments_count}}) {{/comments_count}}