Sometimes you don't want to spend a lot of time styling your hair. This is especially true in the summer, when you'd rather focus on traveling, boys and shopping. But if you're like me, you still want to do SOMETHING to your hair. Creating a fun look with a headband is super easy to do. Check out these ways to style your hair with a headband this summer.
---
1

Boho Chic Headband Style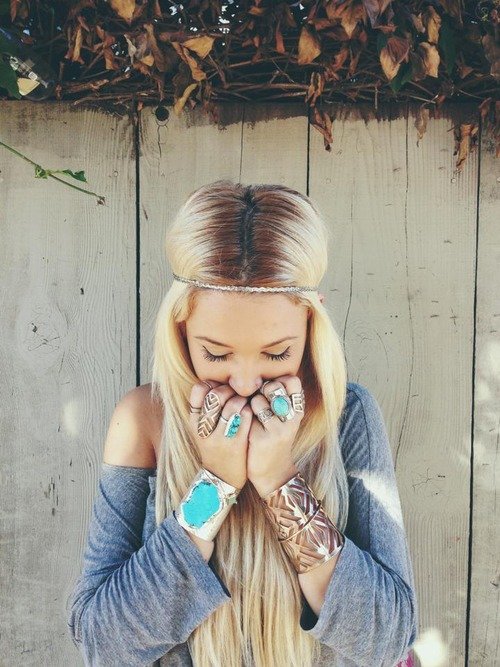 If you're into hippie looking hairstyles, you might consider doing a bohemian look with a headband. You can leave your hair loose and tousled, and just wear a fun headband across your forehead. It will help keep your hair in place, and will look super fabulous!
---
2

Girly Glitter Headband Style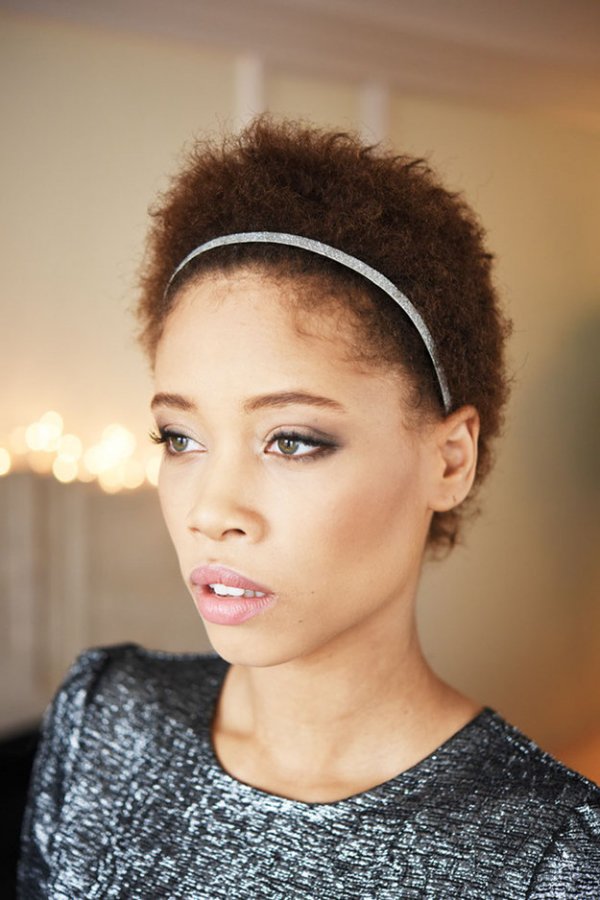 Like the idea of leaving your locks messy, but adding a touch of glam? A basic headband with some glitter should do the trick. If you wear it across the middle of your head, leaving half of your hair in front, you'll get a girly look that is really easy to do.
---
3

Bun Updo Headband Style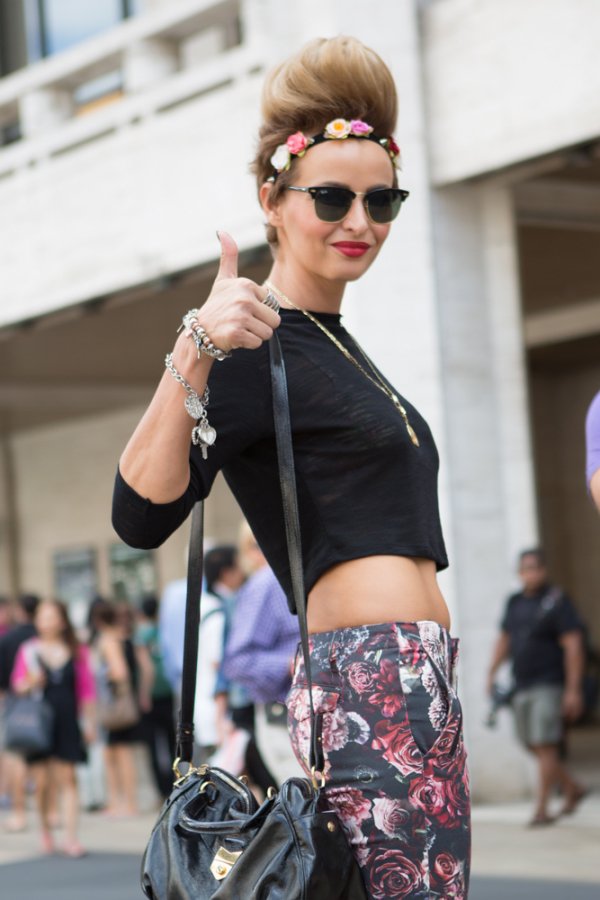 Some girls like to wear their hair up in the summer. If you are often seen sporting a bun in your hair, you can add some summer bling with a sparkly or flower headband. Once your bun is up, just put the headband across your head, leaving just a little bit of hair in the front.
---
4

Braided Headband Style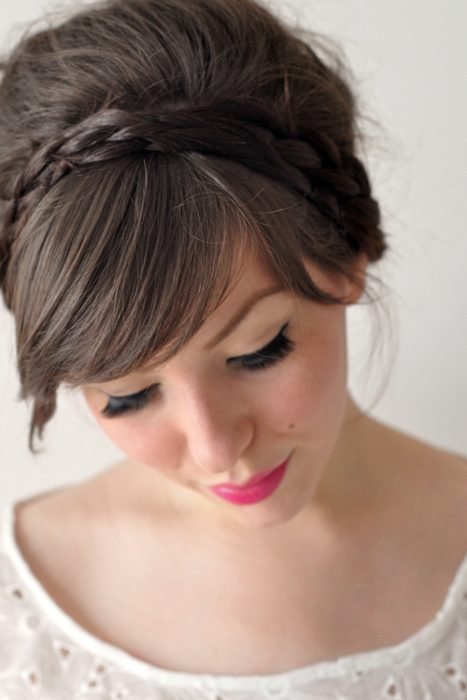 You don't need an actual headband to create a fun and flirty hairstyle for summer. There are lots of ways to create a braid that acts as a headband. You can buy braided headbands at the store, or go the DIY route and try braiding your own hair to get the headband look.
---
5

Messy Updo Headband Style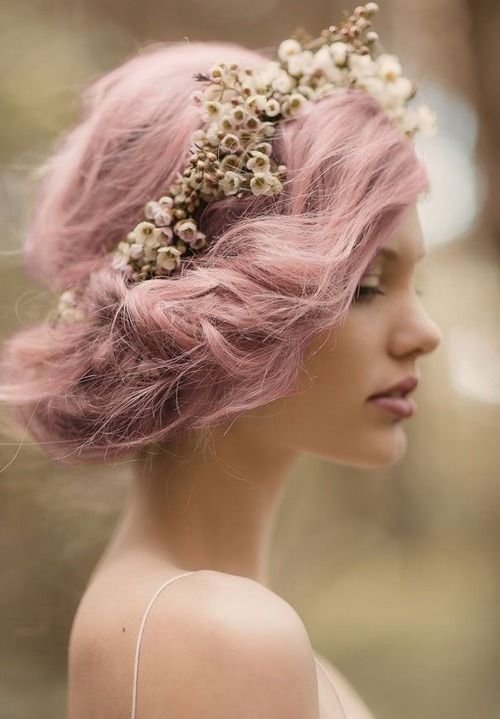 For a summer hairstyle that has elements of boho chic and bedhead, go for a messy updo, and add a thin headband for some dazzle. Leave some of your hair dangling down loosely, and secure the front part with a headband.
---
6

Classic Headband Style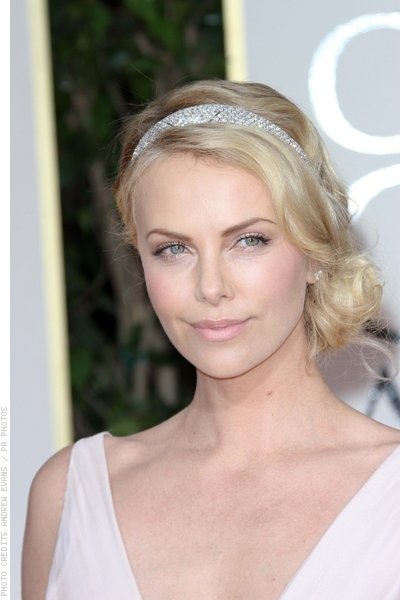 You can wear a classic headband with your well brushed hair for a simple, classy look. Or, you can go with a double headband that has an embellishment to give your hairstyle some attention. Headbands made from materials like pearls and other gems always spice up your look.
---
7

T-Shaped Headband Style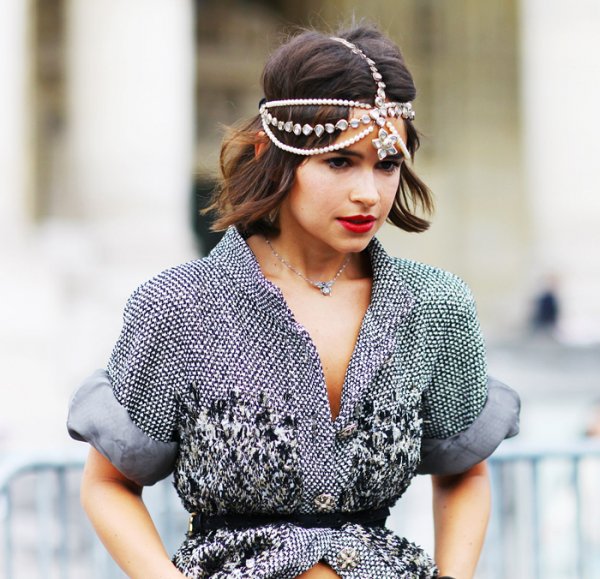 You know those pieces of head jewelry that are shaped like a T? Those are really fun, and would be a great piece for creating a flirty summer headband look. For a super dose of youth, wear it with double braids in your hair.
---
8

Turban Headband Style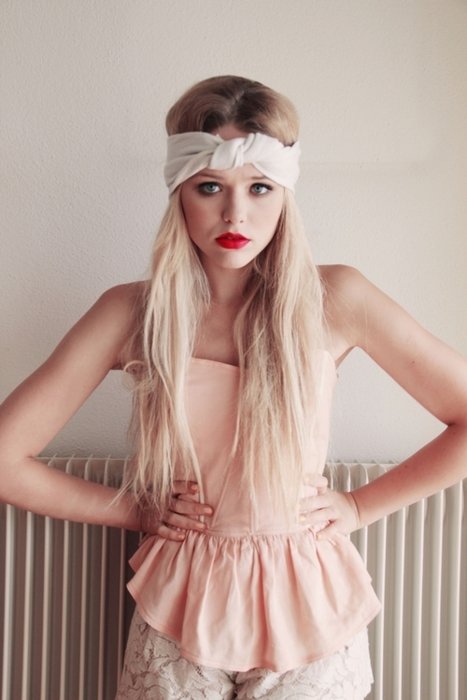 Want a simple 'do for summer? Go with a turban style headband. Wear it over your loose hair, either across your forehead or straight across the top of your head. Either way, you'll look "turb-riffic"!
Summer doesn't have to mean being lazy when it comes to hairstyling. It's so simple to create a fun hairstyle by just adding a headband to your look. How will you use a headband to style your hair this summer?
More
Comments
Popular
Recent