7 Hair Care Tips for Men ...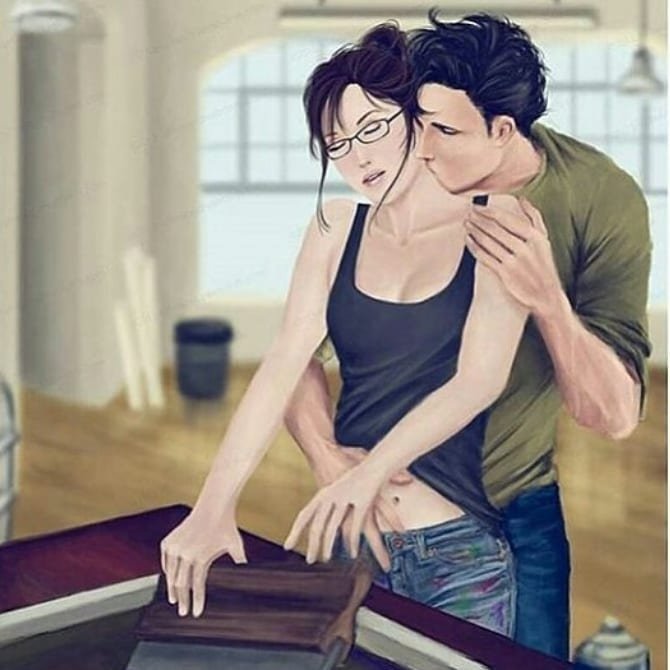 Hair Care Tips for Men I'm about to discuss here will help you understand that your hair really does matter and that treating it right might save you a lot of both styling and hair-loss problems most men face sooner or later. Now, I know reading about hair care tips for men on a predominantly female blog might seem strange, but hey - we girls know a lot about hair care and have a firsthand experience in how little time and effort some men put in their hair care routines! And, with that said, it's time to give you some really great hair care tips for men:
The first on my list of hair care tips for men should be viewed as an order. Not a tip, not an advice but a direct order that, as rude as it may sound, will save you a lot of hair-related trouble. Invest in a shampoo and a conditioner, each in its separate bottle, and try to avoid washing your hair with soap, shower gel or any other cleansing product. You may think male hair needs less care just because it's shorter, but, believe me, failing to clean and condition it properly can lead to many problems such as dandruff, inflamed scalp, brittle hair and even hair loss. Now, we don't want that – do we?
2.

Don't Be Shy to Experiment
If you notice dandruff, treat your hair with an anti-dandruff shampoo, if you notice it's getting oily and dirty really fast, switch to light shampoos, if it's dry or coarse, use a hair mask! It's as simple as that and I don't see why it should be a problem. It doesn't make you any less of a man – it enables you to style your hair easier, it keeps your hair healthy and it reduces the chances of potentially embarrassing situations dandruff can cause.
3.

Let Your Hair Dry before You Go to Sleep
I personally prefer a very short, Army cut which is not only very easy to wash, dry and maintain but doesn't require any styling at all. If you, however, prefer longer hair and have no problem styling it every day, letting your hair dry completely before you go to bed will make this process much easier. Damp or wet hair won't be able to hold its shape when pressed between your head and a pillow which results in those nerve-wrecking flat spots you'll have to deal with in the morning.
4.

Go Easy on the Styling Products
Want some more hair care tips for men? Well, there are a few more things I need to bring to your attention, one of them being the fact that you CAN go overboard with styling products! And, believe me, greasy hair just doesn't look nice! If you really need something to keep your hairstyle in place, opt for a styling mousse, water-based gel or water-based hold spray to give your mane that much needed hold without the light-reflecting, John Travolta, "Uh-uh-uuuh-Honey" effect.
5.

Take a Good Care of Your Hair
Speaking about hair care tips for men – you might be surprised to know that things that are a must for us girls are also a must for guys who want to keep their hair looking good both now and in the long run. Wash regularly because nobody likes greasy hair that smells like lunch, cigarette smoke or whatnot, eat right to get enough nutrients your hair needs, massage your scalp while washing to increase the circulation in your scalp and fight hair loss and avoid hair dryers and flat irons as much as you can.
SPF Conditioner and/or a protective scalp balm will keep your hair and your head protected from the harmful effect of the sun. It's one of the things most men forget to apply and usually don't remember it until it's too late (read: until their notice the scalp under their short haircut is burned).
7.

Cut Your Hair Regularly
The last of my hair care tips for men would be to invest in a trimming machine and learn how to trim your own hair because that's one of the best, most budget-friendly ways to make sure you always have a perfect hairstyle. Whether completely short or stylishly longer, your hair can't be accessorized with bobby pins, clips, hair bands to hide the fact that it lacks shape and, as much of a turn-on overgrown, messy hair might be for some ladies, it's still unprofessional and seen as "shabby" by some.
Just stick to these basic hair care tips for men and you'll soon see that paying attention to your hair really does pay out! But, tell me, gentleman – are there any specific hair care tips for men or any other tips you'd like to be able to read here?
Top Image Source: weheartit.com
{{#comments_count}} Show Commnents ({{comments_count}}) {{/comments_count}}