Overslept again? It happens to us all the time, right? I hate when that happens because then I have to rush through my routine or skip breakfast. Neither is all that appealing to me. Luckily for all of us ladies, there are lots of two-minute hairstyles that you can throw together while you wait for your oatmeal to cook. Now you can eat your meal and look fabulous each and every day. Oh, and enjoy those extra 20 minutes of sleep.
---
1

Twist Your Ponytail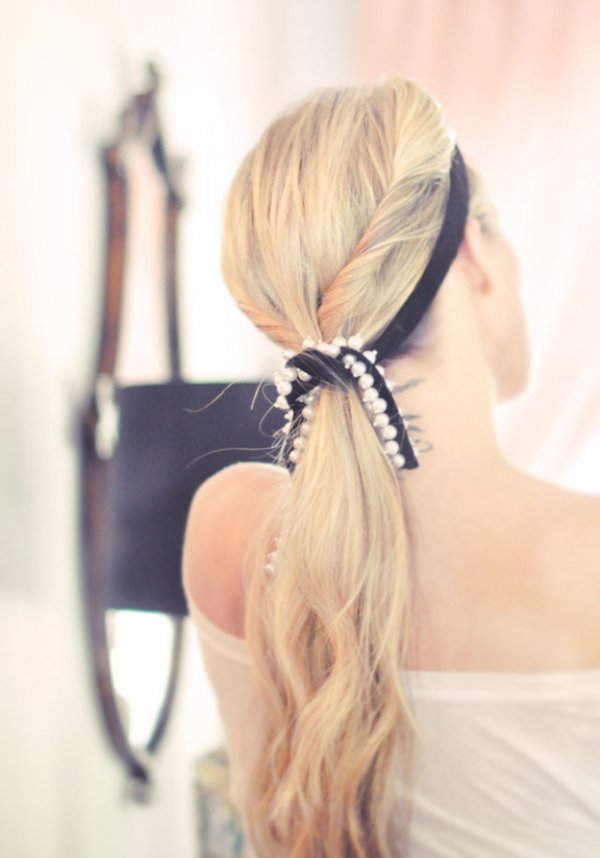 Anyone can wear a ponytail. I do it all the time. Ponytails are easy to put together and you can make a tweak to yours that will give it an entirely new life. Once you have your ponytail in place right where you want it, make a small hole right above the ponytail holder with your fingers. Push your entire ponytail down through the hole and you're done.
2

Knot Set Low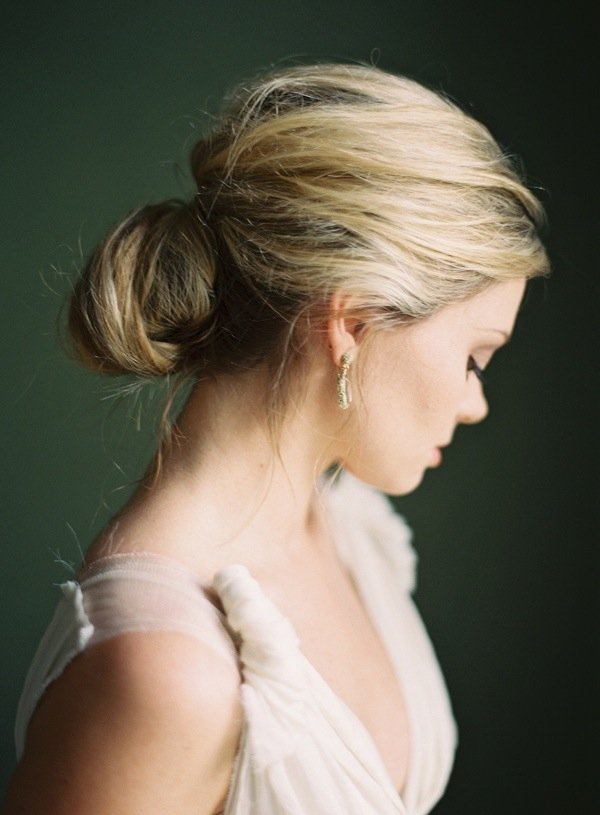 The great thing about a knot is that you can make it look really fancy and sophisticated so you can wear it to a nice dinner out or you can rock it for the office. To do the look, gather your hair at the nape of your neck and twist it into a knot. Secure it with bobby pins or a ponytail elastic and tousle it just a bit.
---
3

The Front Twist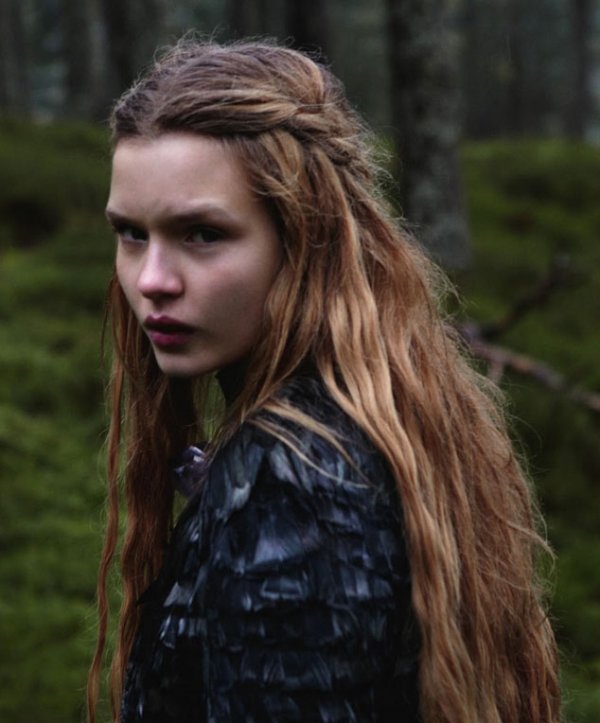 This style works really well on straight, wavy or curly hair so you know it's great in a pinch, no matter how late you overslept. It's so easy. Simply take a small hank of hair at the front of your head and twist it to the end. Then pull the twist back above your year and secure it with a couple of bobby pins.
---
4

Headband Tuck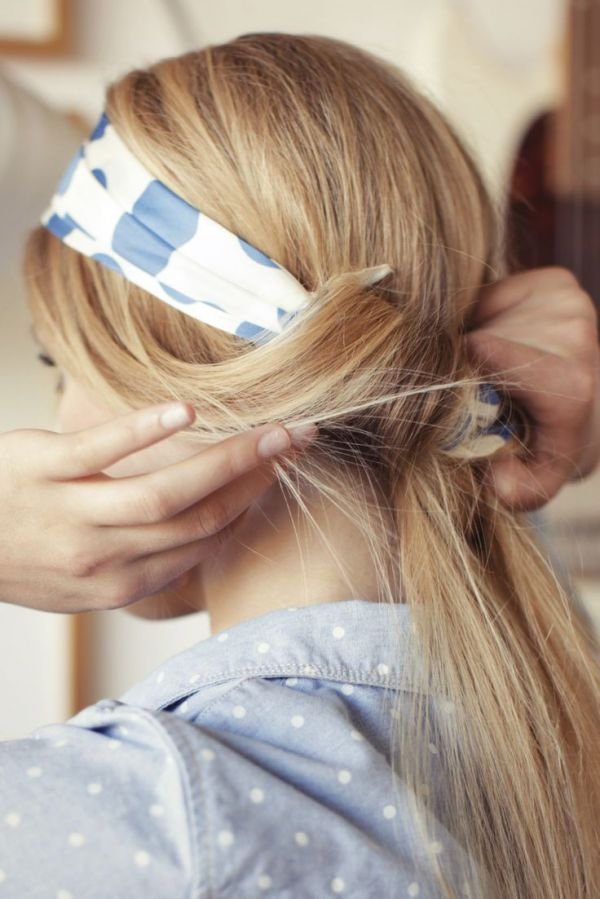 This hairstyle is wonderful because it looks like you spend all kinds of time on your look and the headband adds that little something extra that makes you stand out in a good way. To do this style, put on a headband that circles your entire head. Then make a low bun at the back of your head. Take the ends and tuck them under the headband for a quick and polished look you'll love.
---
5

Double Side Braid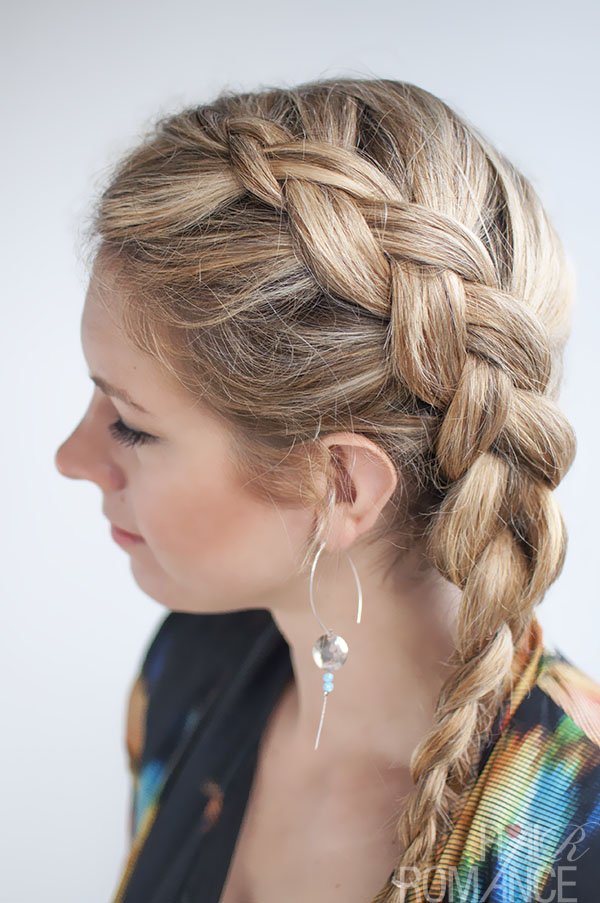 If you think a side braid is cool, then you are going to love the double side braid. Pull your entire head of hair to the side and divide it into two sections. Take each section and braid it to the ends of your hair. Pull each braid together at the end and put one ponytail elastic to hold them both in place.
---
6

Ponytail Braid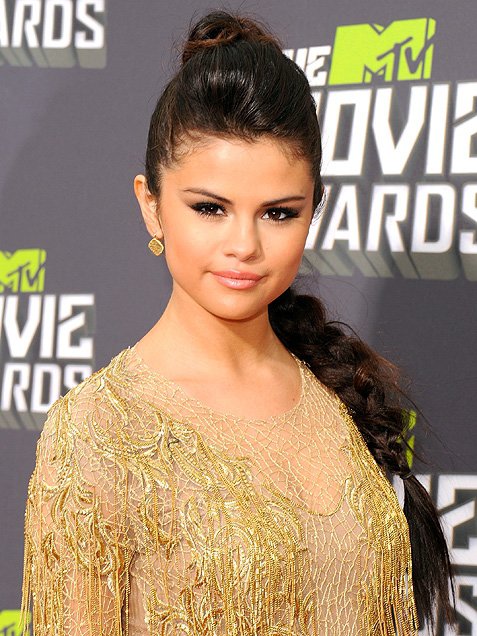 Can't decide between a braid or a ponytail? Go for both! Start by putting your hair up in a high ponytail. Then divide the ponytail into three sections and then braid them together, securing them at the end. There, you're done!
---
7

Half up Pompadour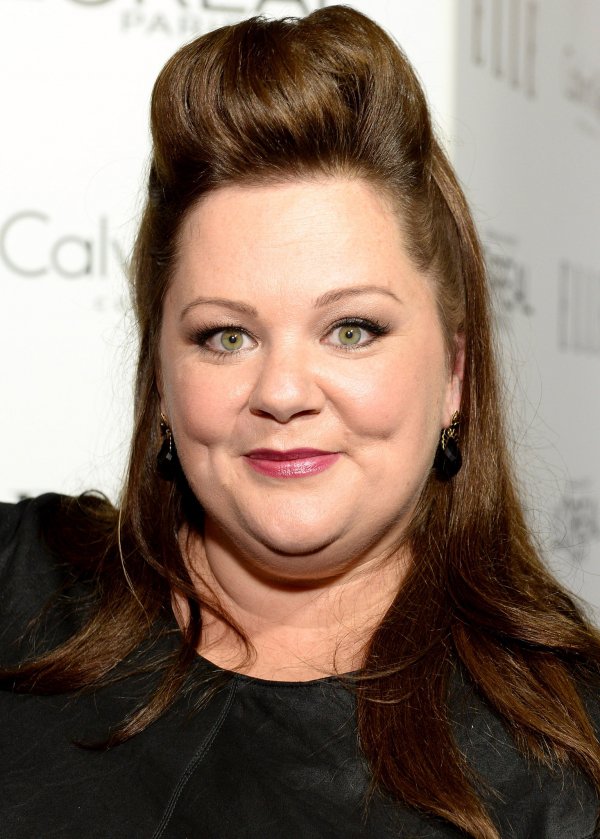 This is one of my favorites! Start by pulling a small patch of hair on the top of your head back and securing it in place. Then grab a small piece of hair at either side of your head and pull them up and back, securing them just behind the small piece. Push the entire look forward just a bit so it poofs just a bit.
How many two-minute hairstyles do you have? Did you find something new to try here?
---
Comments
Popular
Related
Recent