There are so many different street style hairstyles that you should try out this spring/summer! Let's be real, hairstyles really have the potential to make or break an outfit. For example, I could be wearing an incredibly cute ensemble but if my hair isn't cooperating with me, then I might not be feeling my outfit anymore. Does that happen to you too? Check out some cool street style hairstyles that'll keep you looking fab and don't even require that much work!
---
1

Messy Pony-tail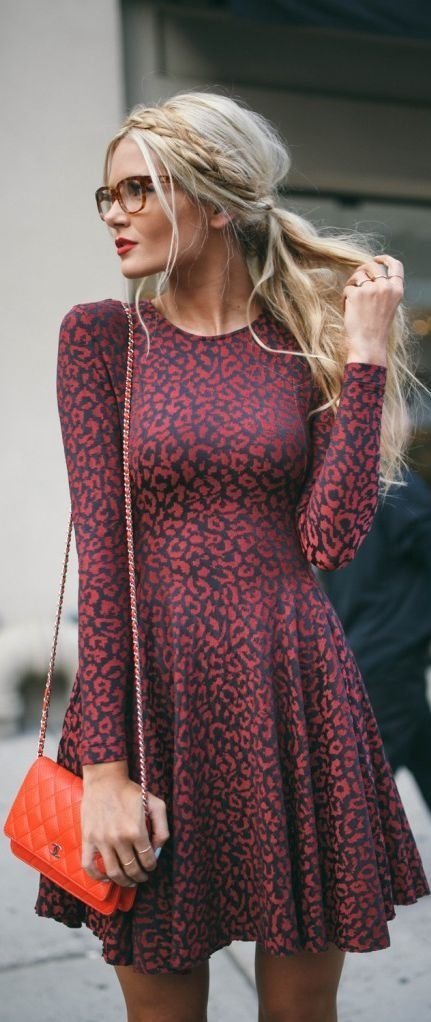 The messy pony-tail can make any look seem effortlessly cool. I especially love the braided crown on top. It's a fantastic accent to the pony-tail and even become a focal point of the entire outfit. The big glasses and red lip make this look a bit "hipster-chic."The messy pony-tail is definitely one of my go-to street style hairstyles.
---
2

Half-up, Half-down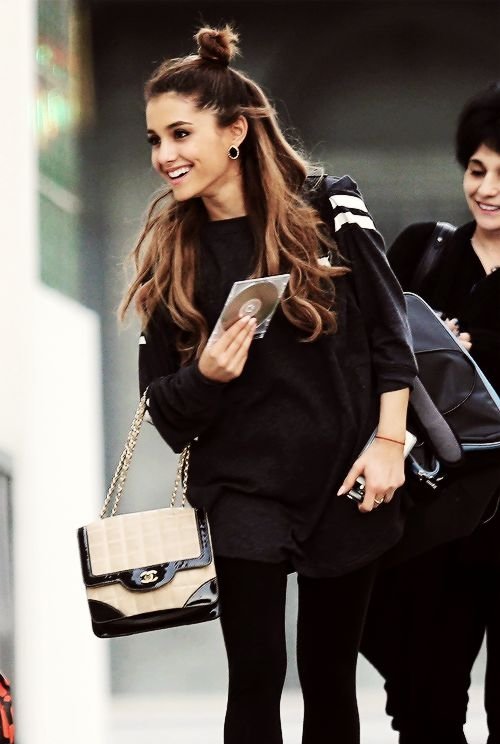 Ariana Grande is pretty much the queen of the "half up, half down" look. She's worn it so often that fans even started complaining to her about it! However, I think the look really suits her. Here, she gives the whole half-up, half-down hairstyle a bit of a funky twist. The side bun is very Miley-esque but I'm not complaining! If you don't think you can pull this side bun off, go for the more conventional look and just put the top half in a pony-tail!
---
3

Side Braid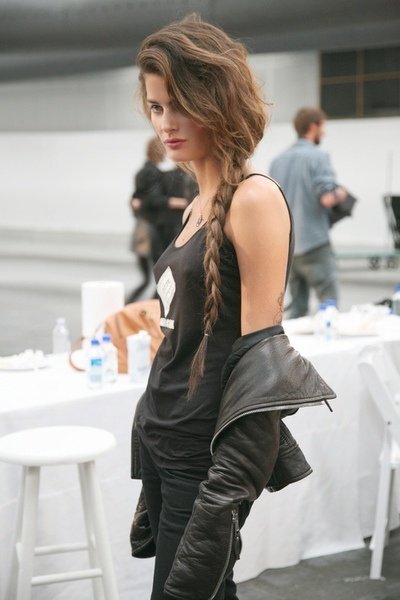 Side braids are always a good idea. I love that they can give a girly, feminine touch to any outfit. I love the all-black ensemble that gives off the whole "tough girl" vibe. The braid completes the whole look! It gives the outfit a softer touch and looks great. It's perfect for any outfit! It's easy to do and makes you look instantly chic.
---
4

Straight and Sleek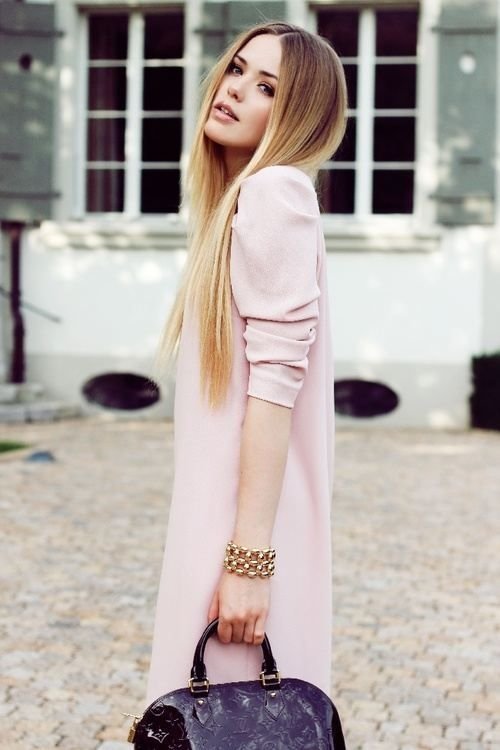 Straight hair might seem a bit boring, but I love the whole "straight and sleek" look. If you have an awesome ombre dye job, straightening your hair will showcase it really well! I have naturally curly hair but I love wearing my hair straight! It's a fun way to show off your hair length, too!
---
5

Loose Curls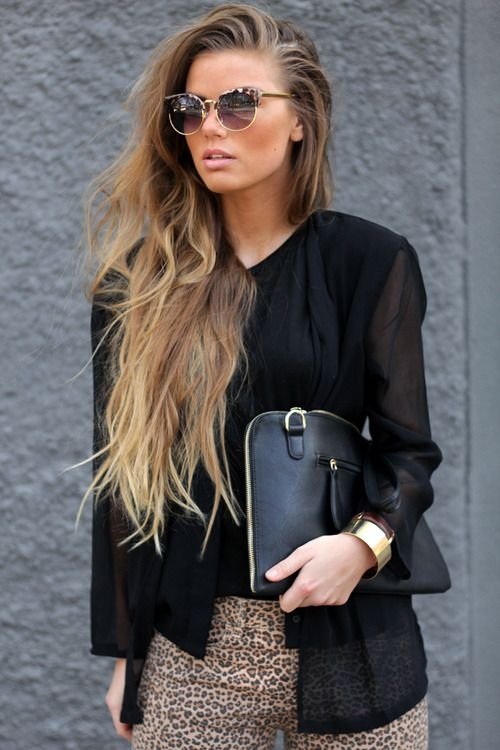 For a more "beachy" look, loose curls are perfect. They look great with a bohemian outfit - flowy dress, crop top + shorts, etc. However, long loose curls can also look great with a more "sophisticated" outfit like this!
---
6

Top Knot Bun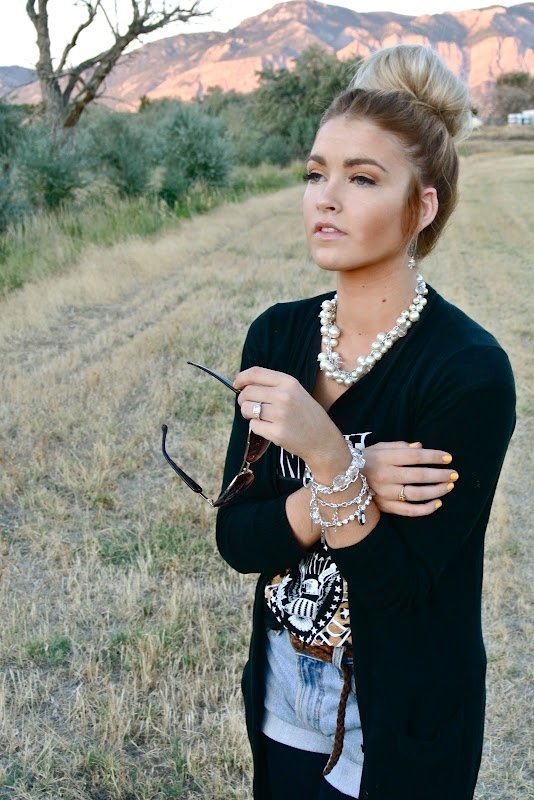 Top knot buns are pretty much the cure to any bad hair day. If your hair just will not cooperate, brush it back and make a huge bun! It'll amp up any outfit!
---
7

Boho Headbands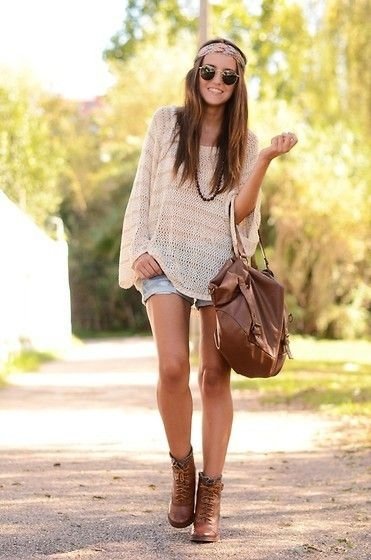 You can never go wrong with a cute boho headband. Whether it be a fun headpiece, printed fabric, or even a floral crown, it goes great with any outfit. I love this look because it just screams out spring/summer style! I love the neutral colors in this outfit, but you could easily swap any of the items for bright colorful ones. I'm a big fan of floral headbands so that's what I'd go with! What type of headbands do you like to wear?
Well, there you have it! These are just seven out of many cool hairstyles you can rock on a day-to-day basis. These hairstyles keep you looking effortlessly cool and that's what it's all about, right? How do you like to wear your hair to feel super fab? Of the list, which style is your favorite?
More
---
Comments
Popular
Recent