Curls and waves are always in style and one of the simplest ways to get the gorgeous look is by using styling tools. Since not all of us are blessed with natural curls or have the ability to sleep on wet hair to get waves, styling tools are the only option left. Here are my favorite styling tools to achieve gorgeous curls and waves!
---
1

Bed Head – Wave Artist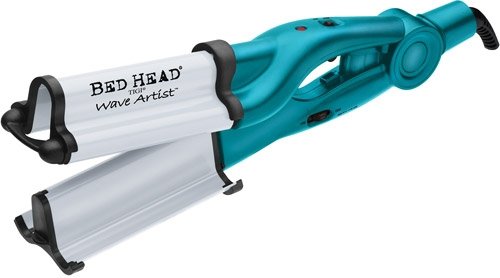 One of my favorite styling tools for wavy hair is the Bed Head Wave Artist. This tool will give you distinct waves without much of a hassle. Simply slide your hair between the plates, clamp down, hold for a few seconds and that's all it takes. Bed Head has designed the Wave Artist with a convenient open/close switch, multiple heat settings, and ceramic technology. You can get the Wave Artist at ulta.com.
---
2

Sultra – the Bombshell Clipless Curling Iron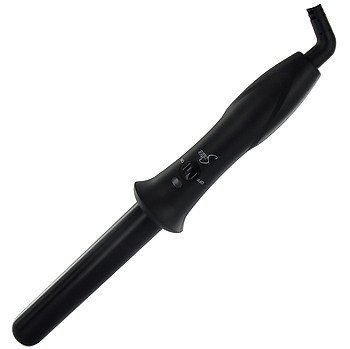 Sultra's 1-inch curling rod, The Bombshell, is an award winning styling tool that'll give you gorgeous curls. The curls created with The Bombshell are long lasting and frizz free. I love curling rods because they can be easier to operate than curling irons with a clamp. The Bombshell has added benefits to your hair as well. The curling rod stays at a constant 360 degrees and repairs your tresses with Japanese Kyocera Ceramic Technology that actually repairs your hair through Infrared Rays while styling. You can purchase this amazing curling rod at shop.nordstrom.com.
---
3

Hot Tools – Bubble Curling Wand

If you are looking for soft and natural waves, consider Hot Tool's Bubble Curling Wand. You simply wrap hair around the textured wand and the result is delicate waves. This styling tool comes with a glove upon purchase so you don't have to worry about burning your fingers in the process. Better yet, it comes with a 1-year warranty! You can pick this wand up at ulta.com.
---
4

DryBar – the 3-Day Bender Curling Iron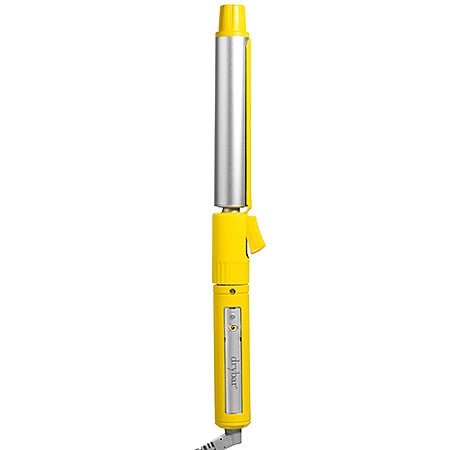 If you are worrying about damaging your hair in the process of getting curls, then you should consider the 3-Day Bender from DryBar. The curling iron is BioCeramic and avoids damage to your locks. Another benefit is the rotating barrel that makes curling safer, easier, and faster. This iron has infrared energy that seals your hair cuticle, keeping your tresses silky and smooth. It also has Mineral Technology that will make your curls look better for longer. You can get this amazing iron at sephora.com.
---
5

GHD – Classic 1" Styler

We typically think of flat irons as a means to get straight hair, but they are also an effective method of getting gorgeous curls! Smaller flat irons work best to get curls, but if you have long hair it can be done with thicker ones. Simply start at the top of your hair and slide the flat iron down at a sharp upward or downward angle in order to get curls. The classic GHD Styler is one of the best straighteners on the market and it comes with a 1-year warranty. So if you are looking to get gorgeous twists or curls, visit ghdhair.com.
---
6

InStyler – TopStyler Heated Ceramic Styling Shells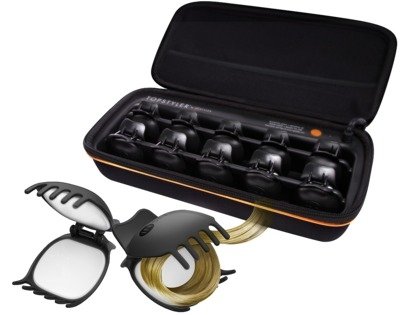 I am in love with this innovative styling tool! You can create pin curls or loose waves with the InStyler TopStyler. These clips make a great alternative to hot rollers – they stay in place and won't burn your fingers when you put them in your hair. If you are looking for a versatile product that is fun and easy to use, you've gotta get the TopStyler. You can purchase it at walmart.com.
---
7

Calista Tools – Blowout Brush Set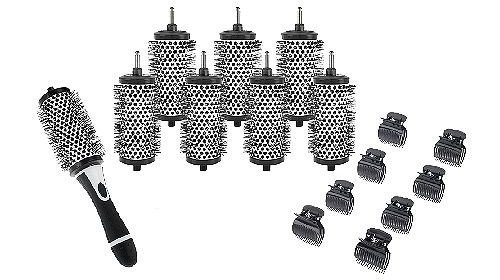 If you are looking for soft curls that have tons of body, you need Calista Tools' Blowout Brush Set. This amazing product comes with 6 round brushes that have detachable handles. After you have washed and dried your hair 90%, you simply roll the brushes around your hair and then detach the handles when they are in place. Secure with a clip and allow your hair to dry the rest of the way. Once you take the brushes out, you will be left with soft curls. You can get this brush set at calistatools.com.
These styling tools make getting curly or wavy hair a breeze. There are so many different methods of going about getting your desired look, so experiment to find out what works best for you. Now that I've shared some of my favorite ways to get curls and waves, I want to hear your suggestions. Tell me about your favorite styling tools in the comments section so I can give them a try as well!
More
---
Comments
Popular
Recent