This past year we have seen some of the best short hairstyles modeled by celebrities. It seems like all the leading ladies in the spotlight have traded in their longer locks to sport cute bobs, sassy pixie cuts, and edgy cropped cuts. With the beauty world taking notice, people are flocking to their hairdressers to jump on the band wagon, sporting shorter hairstyles. As an ode to the leading ladies that have made the cut, here are the 7 best short hairstyles modeled by the celebrities who started the trend.
---
1

Jennifer Lawrence's Pixie Cut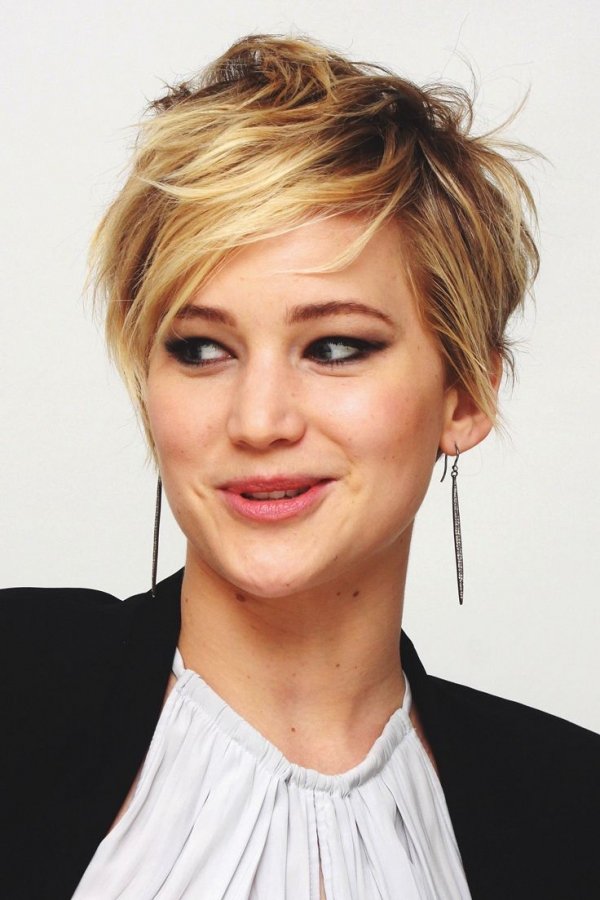 Out of all the best short hairstyles, the most requested hair cut of 2014 so far has been the pixie cut. While many stars have recently donned the look, it seems like it wasn't until Jennifer Lawrence made the cut that the requests really started to come in. Many were hesitant to go the way of a pixie cut after associating it with Miley Cyrus, but leave it to Jennifer Lawrence to change the minds of the nation. While this cut is not my favorite look of Lawrence's, I can't deny the level of popularity for it that she has created.
---
2

Coco Rocha's Classic Men's Cut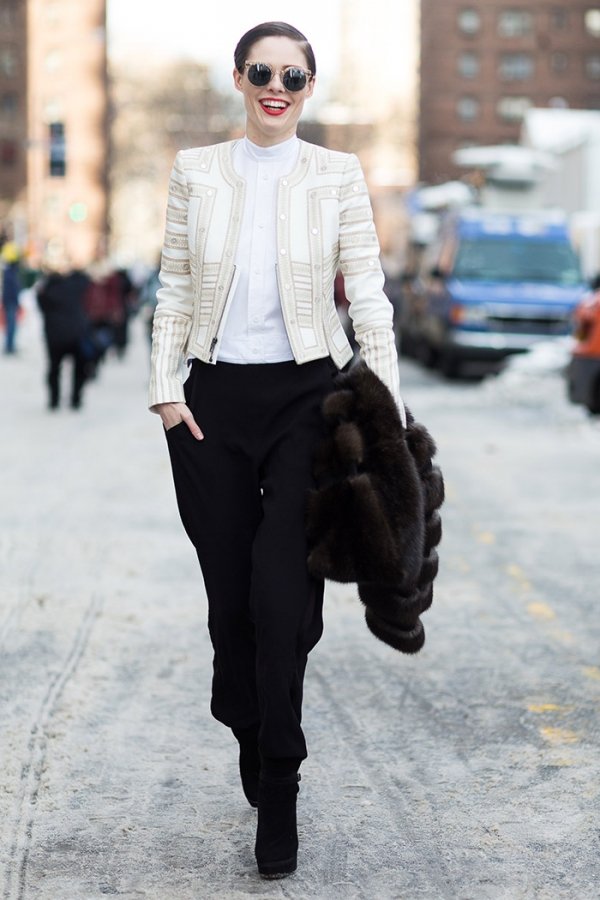 Would you ever dare sport a classic tailored men's haircut? Coco Rocha decided to, and she rocks it! The key to this cut is the short tapered sides, clean lines around the ear, and a little extra length on top to give it that vintage feel. This fashion forward look is best served for those who have a smaller, narrow, or heart shaped face as the masculinity of the cut is offset by the daintier features of her face.
---
3

Anne Hathaway's Heavy Side Fringe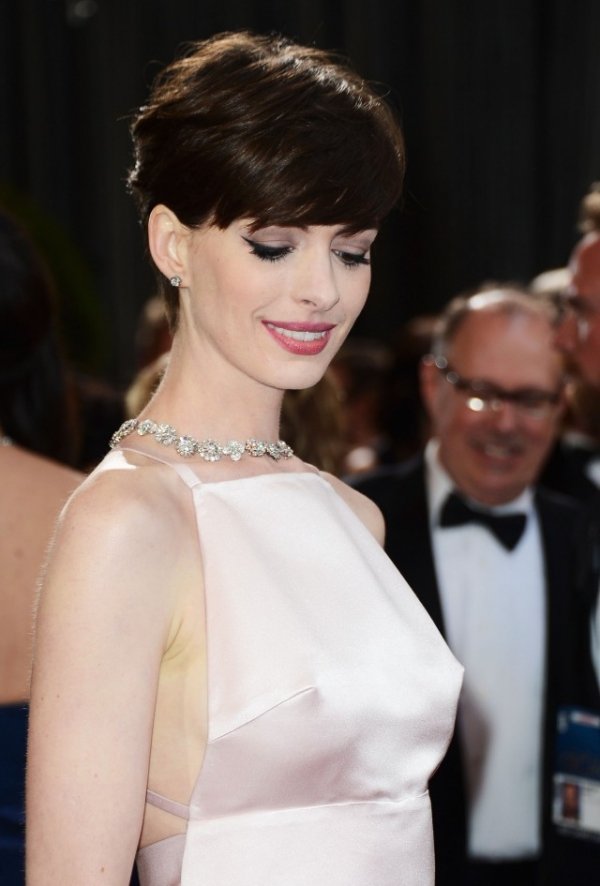 In the process of growing out her pixie cut, Anne Hathaway shows us how it is done without looking like our mothers gave us a bowl cut. Hathaway styles her hair using a deep side part that features a heavy fringe. This tactic is lovely as it frames her face, and gives the illusion of longer hair all over as the sides catch up. For those of you growing out a pixie cut and looking for an elegant evening hairstyle, take note: this is just the way to do it.
---
4

Emma Watson's Textured Baby Bangs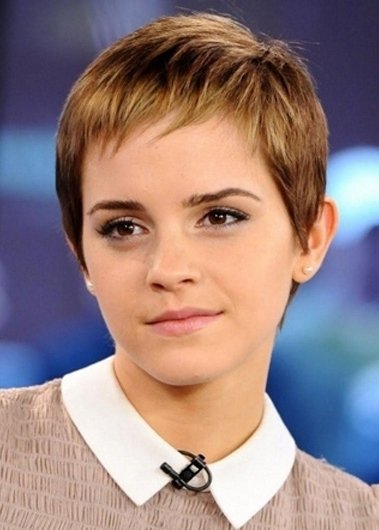 Not since Mia Farrow in Rosemary's Baby has a pixie cut with textured baby bangs looks so good. Emma Watson truly became a style risk taker when she surprised us all by shearing off the long locks we can't help but associate with the character of Hermione Granger. The cut is daring for her but also very suited to her features. It is nice to see her stepping out of her safe zone when it comes to new hairstyles.
---
5

Karlie Kloss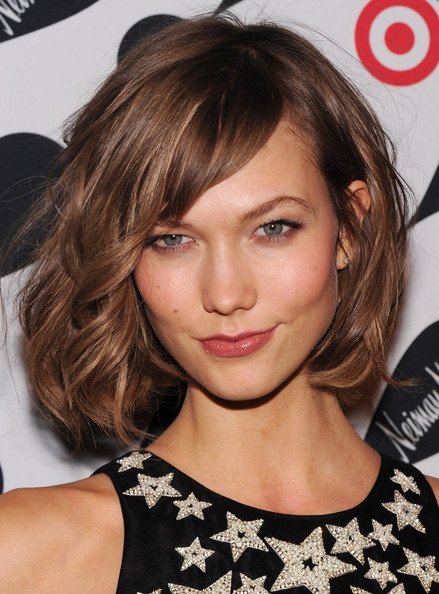 Karlie Kloss created quite the uproar in the beauty bizz as being the first Victoria's Secret model in a long time to challenge the notion that being sexy means long hair. Kloss's chin length cut oozes a foreign type of confidence and sultriness that is long overdue in the both the lingerie company's magazine pages as well as the fashion industry's general point of view.
---
6

Rihanna's Buzzed Side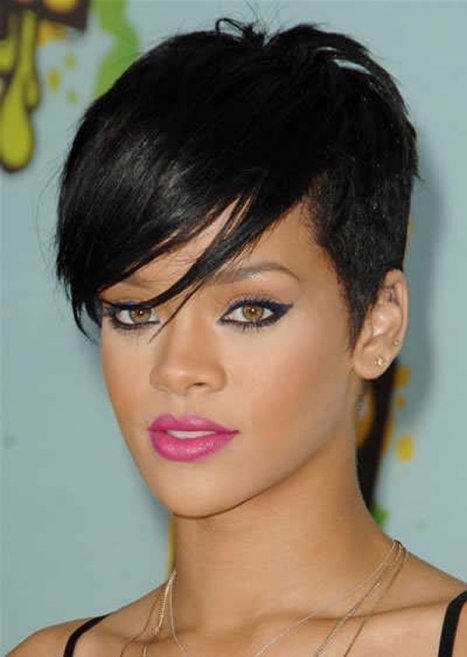 With her ever changing style and bold fashion choices, Rihanna is no stranger to short styles. While it would be hard to pinpoint all the hair trends she has fueled, the most recent style of the buzzed sides has sparked a large following. While this trend is still going hot, I am sure it won't be long before Rihanna changes it up again.
7

Taylor Swift's Bob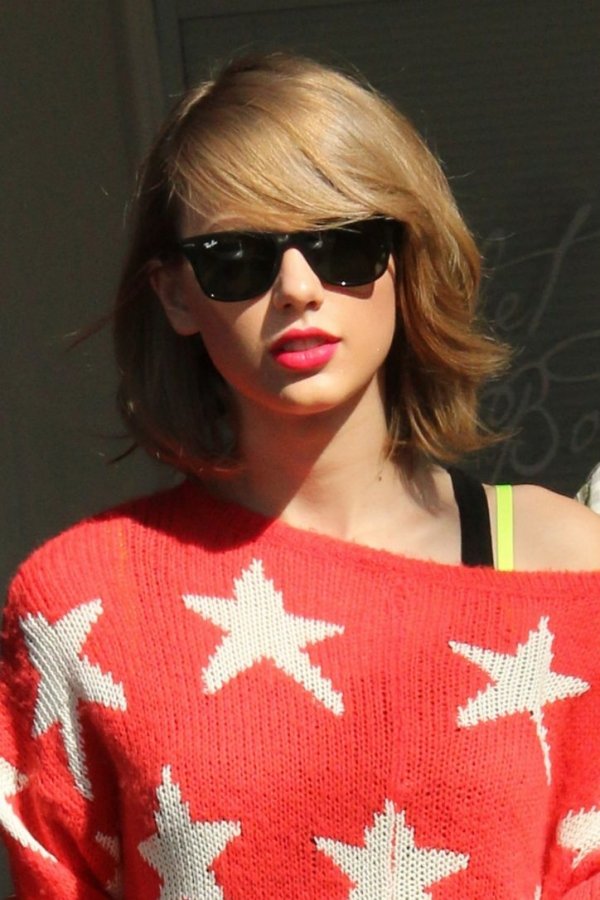 Whether you love her or hate her, the girl has great hair. In the days after the first photo that showed Swift with noticeably shorter locks, the internet seemed to hold its breath hoping it to be just a faux hairstyle. We know now however that she really did make the cut. With the recent release of better pictures showing the darling new bob, everyone got over the initial shock and has seemed to have embraced it. Proving that swift has great hair game even without the length and the curls.
How many of you trend savvy readers already rock one of these cuts? How about those of you who don't. After seeing the best short hairstyles modeled by the stars that made them poplar are you going to follow suit and cut off your locks or are you going to stick with the style you already have?
---
Comments
Popular
Related
Recent